The Looming Primary Care Provider Shortage: Midwest
Health is a complex, multifaceted component of human life, and living well is dependent upon a variety of factors, including behavior, socioeconomics, attitudes, genetics, environment, and access to care. Communities with access to primary care have lower rates of mortality, and patients who access primary care tend to live more healthfully.
The power of primary care lies in continuity. If a patient has one practitioner who understands a patient's health within the context of years or decades, the patient is more likely to receive relevant and targeted preventive care, diagnoses, and referrals.
On a systemic level, primary care reduces health inequities and keeps the overall cost of care throughout the system low because of reductions in unnecessary specialized care. Unfortunately, a lack of access to primary care in the United States is one of the key reasons why the Commonwealth Fund ranks the U.S. as having the worst healthcare system in the affluent world. Looking to the future, the impending primary care provider shortage indicates that this problem is only to going to intensify, particularly in the South and Midwest.
The National Primary Care Provider Shortage
In 2013, 53 percent of U.S. states were already experiencing primary care physician (PCP) shortages. By 2025, the U.S. Health Resources and Services Administration (HRSA), predicts that shortages will rise to include 72 percent of states. In other terms, HRSA projects that the U.S. will have a PCP deficit of 23,640. This demand outweighs the supply by nearly 7 percent.* The Association of American Medical Colleges (AAMC) has a similar prediction, putting the PCP shortage between 14,800 and 49,300 by 2030.
The range in the AAMC prediction is based on ways the healthcare system can react and respond to the impending shortage. Two of the predictive models calculated the impact of using advanced practice registered nurses (APRNs) and physicians assistants (PAs) at high levels or at moderate levels. Utilizing APRNs and PAs at moderate levels greatly diminished the impact of the PCP shortage by 2030, although not completely. Using these professionals at high levels resulted in a PCP surplus by 2024, and was the only modeled scenario in AAMC's prediction that resulted in greater PCP supply than demand.
*This figure does not include the figures for Washington D.C. HRSA predicts D.C. will have a 167.5 percent surplus, which skews the national averages by 3 percent. It has been omitted from this average to more clearly represent the shortages.
The PCP Shortage In The Midwest
Of all the regions in the U.S., HRSA predicts that the Midwest will have the second highest PCP shortage by 2025. At 7.5 percent, the only region more heavily impacted than the Midwest is the South, with a predicted inadequacy of 17.6 percent. HRSA predicts that the West will experience a shortage of 6.2 percent. The Northeast is the only region predicted to have a surplus, with PCP supply outweighing demand by 4.1 percent.
Within the Midwest, only two states are going to have an adequate supply of PCPs to cover demand by 2025: North Dakota and Minnesota. The remaining ten states will range in inadequacy from 1.6 percent to 23.7 percent. Of these 10 states, the following five are going to feel the impending PCP shortage the most:
Missouri – 23.7 percent inadequacy
Indiana – 23.1 percent inadequacy
Kansas – 13.1 percent inadequacy
Ohio – 13.1 percent inadequacy
Michigan – 12.2 percent inadequacy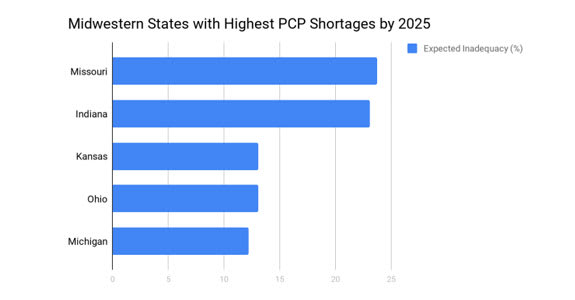 Read on to learn detailed information regarding PCP shortages in each state, including the impact that nurse practitioners (NPs) can have in closing the PCP gap.
Missouri
HRSA predicts that Missouri is going to need 23.7 percent more PCPs than it will have in 2025. Between 2013 and 2025, the demand for PCPs in Missouri is projected to rise from 4,480 to 5,150—a 15 percent increase in demand. Already at a deficit in 2013, the supply in Missouri is predicted to to diminish from 3,950 to 3,920. With increasing demand and decreasing supply, Missouri wil need 1,220 PCPs to fill the gap.
The Robert Graham Center (RGC) predicts that between 2010 and 2025, Missouri will need to add 551 physicians to maintain status quo care. By 2030, this rate rises to 687, including 238 needed due to increased system utilization by the elderly, 325 to cover population growth, and 124 to handle increased utilization because of insurance.
In Missouri, NPs are not recognized as primary care providers, and their scope of practice is restricted. Practicing NPs must have collaborative practice agreements with a supervising physician. Prescriptive authority, including Schedule II-V controlled substances, must be outlined within a written practice agreement. To prescribe controlled substances, NPs must have a combined 1,300 hours of guided and practical pharmacological experience.
Because NPs in Missouri have restricted practice authority, their impact on the PCP shortage in this state will be limited unless state laws are updated. HRSA predicts that by 2025, Missouri will have an NP surplus of 530. While this number is not enough to fill the PCP gap in Missouri, if NPs had full practice authority, they could help to maintain the status quo as predicted by RGC or diminish HRSA's predicted shortage by nearly 48 percent.
Indiana
By 2025, Indiana's demand for PCPs is going to outsrip supply by 23.1 percent. Similar to Missouri, demand is expected to rise as supply diminishes. Demand in Indiana between 2013 and 2025 is predicted to increase from 4,480 to 5,150, an increase of 6 percent. Supply is projected to diminish from 4,040 to 3,920, a decrease of 3 percent. Overall, by 2025, Indiana will need 1,180 more PCPs than it's going to have.
The RGC predicts that by 2025, 676 new PCPs will be needed in the workforce to maintain status quo care in Indiana. Up to 817 by 2030, this number includes 286 PCPs needed for an aging population, 398 for a growing population, and 133 for increased insurance utilization.
In Indiana, NPs are not recognized as PCPs and have reduced scope of practice. NPs require a collaborative agreement with a physician, including collaboration and a timely review of the NP's prescribing practices. An NP can only prescribe drugs and Scheduled II-V substances if it is outlined in the collaborative agreement and by meeting certain practice requirements.
By 2025, HRSA predicts that Indiana will have an NP surplus of 940. With full scope of practice, and a high use scenario, NPs could improve Indiana's care beyond the RGC status quo by 264 practitioners, or could fill 80 percent of the PCP gap as predicted by HRSA. However, with current laws in place, the impact of NPs on the shortage in Indiana is diminished.
Kansas
In Kansas, there will be 13.1 percent fewer PCPs than needed in 2025. Supply of PCPs between 2013 and and 2025 is predicted to decrease from 1,970 to 1,930, a decrease of 2 percent. Demand is anticipated to increase from 2,090 to 2,220, an increase of 6 percent. By 2025, Kansas is predicted to need 290 more PCPs than it's going to have.
Between 2010 and 2025, the RGC predicts Kansas will need 207 new PCPs to maintain status quo care. By 2030, Kansas will need 247: 116 for aging, 86 for population growth, 45 for insurance utilization.
NPs are not recognized as PCPs in Kansas, and have reduced scope of practice. NPs in Kansas can practice independently, but must still have a collaborative practice agreement and a written protocol for plan of care. To prescribe controlled substances, NPs must register with the DEA and have a written protocol for each classification of drugs.
HRSA predicts that by 2025, Kansas is going to have an NP surplus of 580—more than double what is needed to maintain RGC's status quo of care and exactly 200 percent of the size of PCP gap as predicted by HRSA. Despite the fact that Kansas has enough NPs to more than overcome their PCP shortage, the reduced scope of practice will limit the impact NPs can have on the impending shortage the state.
Ohio
HRSA predicts that between 2013 and 2025, Ohio will have a PCP inadequacy of 13.1 percent. During this time, demand for PCPs is expected to grow from 8,660 to 9,190—a growth-rate of 6.1 percent. The rate of supply also is projected to decrease, going from 8,170 to 7,990—a shrinkage rate of 2.2 percent. With Ohio experiencing diminishing PCP supply and increasing demand, HRSA predicts Ohio will need 1,200 more PCPs than it's going to have in 2025.
To maintain the status quo of care in Ohio, the RGC predicts that just under 600 physicians will be needed by 2025. In 2030, this number rises to 681 and includes 410 PCPs needed due to aging and 218 PCPs needed due to increased insurance utilization. (Unlike other states, this figure does not include population growth, as Ohio's population is predicted to decrease.)
Although NPs are recognized as primary care providers in Ohio, they still have a reduced scope of practice. They must have a collaborative agreement with a physician, and a standard care agreement outlining processes for referral, physician absence, management disagreements, and referral/outcome reviews. Ohio NPs can prescribe drugs and Schedule III – V controlled substances in collaboration with a physician, and can prescribe Schedule II controlled substances if the physician was the initial prescriber.
In Ohio, the reduced scope of practice for NPs may serve as a barrier for utilizing NPs to overcome the PCP shortage. According to HRSA, there will be an NP surplus of 1,120 NPs in 2025. This is more than double the number of PCPs needed to maintain status quo care as predicted in the RGC model, and 93 percent of the predicted PCP shortage as predicted by HRSA.
Michigan
HRSA predicts that by 2025, Michigan is expected to have a 12.2 percent PCP inadequacy. Demand for PCPs between 2013 and 2025 is predicted to rise from 7,480 to 7,900—a growth-rate of 5.6 percent. Supply is also expected to diminish. HRSA projects that PCP supply in Michigan will drop from 7,140 to 6,940 during this time period. By 2025, Michigan will have a PCP deficit of 960.
The RGC estimates that by 2025, Michigan will need 707 new PCPs to maintain status quo care. This number is expected to rise to 862 by 2030, with needs increasing by 578 due to aging, 136 due to population growth, and 146 due to increased insurance utilization.
NPs are not recognized as autonomous primary care providers in Michigan and have reduced scope of practice. NPs in Michigan may provide services delegated to them by a physician and within the scope of a written agreement. NPs in Michigan require physician delegation for Scheduled drugs, but do not require delegation to prescribe non-Scheduled drugs.
HRSA predicts that by 2025, HRSA will have an NP supply of 840 more than there is demand. This number is more than what is needed to maintain status quo of care as predicted by the RGC, and is enough to fill 88 percent of the PCP shortage as predicted by HRSA. With full scope of practice and high utilization, NPs could be a large part of solving the PCP shortage in Michigan. However, the current reduced scope of practice means that NP utilization will have limited impact.
The Rest of the Midwest
In Iowa, Minnesota, and Nebraska, NPs have full practice authority and can be fully utilized to help overcome PCP shortages. In Illinois, Wisconsin, and South Dakota, where NP scope of practice is reduced or restricted, the impact that NPs can have on the PCP shortage is as limited as their ability to practice independently.

Becca Brewer
Writer
Becca Brewer holds a master's of education (MEd) in human sexuality education. She loves to read, write, cycle, travel, take photos, connect with people she loves, and tell stories that unite. Currently exploring a nomadic life built on volunteerism, deep connection, learning through difference, and leading with love, Becca is attempting to use everything she's learned about human thriving to live her best life in service of the greater good. Check out her unfolding life's work in photos on Instagram (@BeccaBPhotos).
Related Posts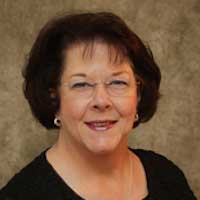 Given the overwhelming evidence that NPs provide cost-effective, safe healthcare for their patients, it's time for Oklahoma to disabuse itself of unnecessary practice restrictions so that NPs can help alleviate the looming primary care provider shortage.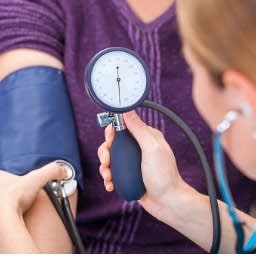 Primary care, when accessible and publicized in communities, has been proven to diminish health disparities between social classes. The future of healthcare in the Northwest and all over the country is dependent on the reform insurance systems, policy, and education, among other aspects.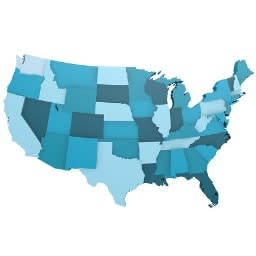 As a shortage of primary care providers looms on our collective horizon, lack of access to primary care has the potential to get much worse. And, unfortunately, the South is going to be the most heavily impacted.
As it turns out, being a psychiatric nurse practitioner prepares you very well for being a user researcher. Dr. DeCapua shares that psychiatric evaluations teach you how to quickly build rapport with users and more deeply understand their motivations and unmet needs.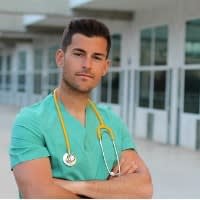 Nursing has always been a female-driven profession, and male nurses are often the butt of jokes on television and in movies, from Meet the Parents to Friends. That said, the gender roles are softening and there has been a recent upswing in the number of men joining this high-growth career field.
Want to enroll in a family nurse practitioner program, but not sure where to start? This list offers a comprehensive look at affordable online nurse practitioner programs.
Ever thought of becoming a psychiatric-mental health nurse practitioner? Here's a list of online psychiatric nurse practitioner programs for nurses considering this career.
Interested in a nurse practitioner career? Explore this guide to discover the steps to become an NP, including required education and credentials.
Take care of your future.
Find the right program for you and advance your education with an online degree.