25 Great Nurse Practitioner Blogs
Nurse practitioners may diagnose and treat illnesses ranging from bladder infections to diabetes. In addition, they may order and interpret blood work, MRIs, and countless other tests. And while doing all of that sounds like it would make for a busy day (and indeed it does), it also makes for an intriguing one. From crazy ER stories to tales of hope and sadness in the NICU, these are the blogs that will give you an insider's perspective and get you excited about pursuing or further developing your career as a nurse practitioner.
Nurse Practitioner Business Owner is the brain child of Barbara C. Phillips, a Family and Geriatric Nurse Practitioner. Her blog is focused on helping nurse practitioners in private practices connect with others, overcome their frustrations, and share resources. The site also covers topics like medical billing issues and new technology for NPs.
Brett Badgely Snodgrass is a board-certified Family Nurse Practitioner with a blog full of resources for healthcare professionals. Her well-researched articles range from Anemia to West Nile Virus and give real-world strategies for identifying diseases and supporting patients who exhibit the signs.
Briana is a mom who left five years of being an acute care nurse to stay at home and raise her son. Her blog is full of mom-centric wisdom about how to incorporate her nursing education into rearing kids. In addition, she talks about general fitness with her strong NP background as a basis for all her great health advice.
In this blog, the author shares her experiences as a working NP and how it affects her life. She shares great advice, such as what new graduate RN and NPs should look for in a job and how to prepare for the ANCC or AANP NP certification exam. She also updates her blog with news and policies that affect NPs.
Laura is a family nurse practitioner in New York State, with additional experience with emergency, neonatal, and pediatric nursing. Her blog is set up so that both patients and professionals can ask their questions to a working nurse practitioner. She also has a great post with Advice for New Nurses that every new NP should read.
The Nurse Practitioner's Forum is a great place to go to get real information from other NPs who are working in the field. Topics include clinical science and news, student NP discussions, and general discussions about unique nurse practitioner problems.
This blog is a mixture of personal and professional, with an emphasis on how the nurse practitioner career affects the individuals who pursue it. The author discusses topics such as NP burnout, social hierarchies in doctor's offices, and healthcare-related news. She also has a number of links and NP resources that can help both students and professional NPs.
Dr. Rachel's NP Blog
Dr. Rachel's list of designations are impressive, including certifications in Electronic Fetal Monitoring and Childbirth Education. Although her site is geared towards her unique education programs, her bi-weekly blog is a great place to get NP book reviews, interviews, and medical advice for both patients and healthcare providers.
Melissa is a board-certified psychiatric nurse practitioner who blogs regularly whilst also developing nursing education technologies at MedBridge and, oh yeah, working to finish up her DNP. Melissa's blog embraces technology and the various ways nurse practitioners might creatively and ethically apply it. Topics range from the clinical application of mobile apps like SuperBetter to telepsychiatry and e-ethics for nurse practitioners.
This site is curated by professional nurse practitioners and physician assistants from across the country. There are actually several smaller blogs hosted on this page, including the NP & PAs Blog (which has current research, training, and news about the professions).
Meg Zweiback has over 30 years of experience as a pediatric nurse practitioner. Her unique blog combines traditional nursing techniques with pediatric hypnosis. This is a fantastic blog for NPs who are interested in alternative treatment options for children with sleep disorders and psychological issues.
Danielle McBurnett Stringer is arguably one of the youngest pediatric nurse practitioners in the nation. At the age of 15, she completed her undergraduate degree and was accepted into the University of Arizona nursing program. Her funny and inspiring blog is full of great information for professionals and families needing healthcare advice.
Stephen Propatier is an acute care nurse practitioner who teaches at both Brown University Warren Alpert Medical School and Rhode Island College Graduate School of Nursing. His blog is focused on controversial healthcare topics, specifically ones that he deems only loosely based in healthcare research.
Kelly Arashin is the Barefoot Nurse, and her passion is patient advocacy in the field of acute care. Her blog incorporates acute patient care news, stories, and insights from her own experience in the field. In addition, her blog is consistently named one of the best nurse practitioner blogs by a number of online college sites.
This blog, run by Alta Skelton focuses on food and fitness. Using her background in as a nurse practitioner, Skelton shares recipes, tools, and tricks on how to stay healthy in a natural way. Follow for delicious gluten-free food and updates on Skelton's patient outcomes.
Dani Williamson left her job as nurse practitioner at the age of 43 to set out on her own journey of owning an integrative healthcare facility. One of the best things about this blog is the in-depth discussions of her patients' issues, treatments, and outcomes. This blog is a great inside look at the day-to-day life of a nurse practitioner in an alternative setting.
Martha Bray is one of the few nurse practitioners who has worked with Dr. Frank Shallenberger, considered the "father of oxidative therapies" in the United States. Her blog focuses on how oxidative therapies can be used to increase patient outcomes, especially in rebuilding and regenerating tissue. She also blogs about emotional/physical response to medicine.
This blog is a no-nonsense and provocative look at emergency nursing from the eyes of a retired nurse practitioner. The long hours, the crazy patients, and the life-or-death situations make this one of the most interesting reads on our list. Although it's not updated as often, these action-packed posts are worth the wait.
Leslie Block runs this popular blog about what it's like to be an ER nurse practitioner. Block's blog has been awarded many times as one of the top nurse practitioner blogs on the web, mainly for the in-depth resources that it provides. Her list of healthcare information links is an incredible help for both professionals and students.
This blog, run by the National Association of Neonatal Nurses (NANN), is all about educating professionals about the real-life struggles and opportunities of neonatal nurse practitioners. The blog hosts stories, research, and news that affect neonatal nurses and their patients. It is one of the most popular nurse practitioner blogs online.
Heather Meadows is a 3rd-degree burn survivor, mother, and NICU nurse practitioner. Her blog is a combination of heroism and loving insight into the joys of being a neonatal NP. Not only is this blog interesting from a nursing perspective, but it's an uplifting read for those who connect their professional life with their personal beliefs.
Now, imagine the craziness of an ER nurse practitioner with all the complications that come with birth. That's what you get with this incredible blog penned by Dana. Not only does she talk about unique experiences working with infants, but about the general tasks and bureaucracy that go along with being a PICU NP.
Although Mimi Secor is a family NP, her blog is focused mainly on women's health issues. The blog discusses topics like weight and obesity, diabetes complications, aging, and cancer self-screenings. This blog is also the home of Secor's many multimedia presentations, including as the host of a ReachMD interview, "The Past and Future of the Nurse Practitioner Profession."

Barry Franklin
Editor
Barry is the Editor in Chief of NPS, operated by educational web publisher Sechel Ventures, which he co-owns. When not managing content, Barry sits on the board of a K-8 school, and lives in the San Francisco Bay Area with his wife, children, and dogs.
Related Programs
Related FAQs
Related Posts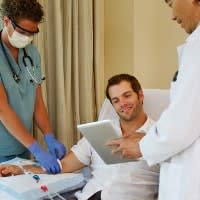 28 December 2018
A lack of access to primary care in the United States is one of the key reasons why the Commonwealth Fund ranks the U.S. as having the worst healthcare system in the affluent world. Looking to the future, the impending primary care provider shortage indicates that this problem is only to going to intensify, particularly in the South and Midwest.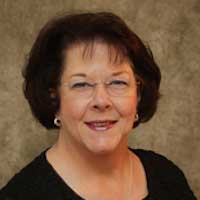 13 December 2018
Given the overwhelming evidence that NPs provide cost-effective, safe healthcare for their patients, it's time for Oklahoma to disabuse itself of unnecessary practice restrictions so that NPs can help alleviate the looming primary care provider shortage.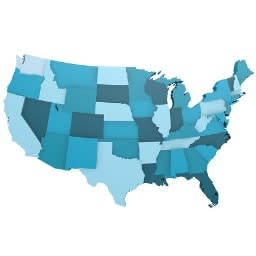 25 October 2018
As a shortage of primary care providers looms on our collective horizon, lack of access to primary care has the potential to get much worse. And, unfortunately, the South is going to be the most heavily impacted.
Want to enroll in a family nurse practitioner program, but not sure where to start? This list offers a comprehensive look at affordable online nurse practitioner programs.
Ever thought of becoming a psychiatric-mental health nurse practitioner? Here's a list of online psychiatric nurse practitioner programs for nurses considering this career.
Interested in a nurse practitioner career? Explore this guide to discover the steps to become an NP, including required education and credentials.
Take care of your future.
Find the right program for you and advance your education with an online degree.