Ebola survey: despite updated CDC protective guidelines, nurses remain concerned about preparedness
The Centers for Disease Control and Prevention (CDC) may have recently tightened its guidelines regarding protective equipment use for hospital staff working with Ebola-diagnosed patients, but many nurses across the country remain concerned about their ability to provide sufficient care and be prepared.
"The reality is an Ebola patient could show up anywhere so each facility needs to have proper protocol and equipment to handle a case effectively," said Brian Short, RN, and CEO and founder of allnurses.com, which has conducted two surveys of its nurse readership about response to Ebola preparedness and care.
The CDC's updated Oct. 20 guidelines do recommend more stringent care for hospital staff as they put on and remove personal protective equipment (PPE). According to the CDC, its new recommendations took into consideration advice coming from healthcare professionals at Emory University Hospital in Atlanta, Nebraska Medical Center and the National Institutes of Health Clinical Center, all of which have successfully brought Ebola patients to recovery and prevented the spread of the disease to healthcare workers who provided care. This is not the case at Texas Health Presbyterian Hospital in Dallas, in which two nurses became infected with Ebola after providing care to patient Thomas Duncan, who succumbed to the disease. Both of those nurses have since tested free of the virus.
Among the CDC's recommendations are:
Adequate and repeated training for health care staff putting on and removing PPE;
No skin exposure while wearing PPE;
Monitoring by trained personnel while a staff member puts on and removes his or her PPE, particularly to ensure that any contaminated PPE is disinfected upon removal.
These guidelines may be a step in the right direction toward increased preparedness, but the real test will be whether and how successfully they are implemented in hospitals and even urgent care hospitals and doctor's offices across the U.S, according to Short.
"Nurses are on the front line of this and so many other health crises and issues day after day," he said. "They choose to work in a profession where they literally put their lives on the line so that they provide care to others – they need to be armed with the information, training and support to effectively do so. Not only does this training pertain to Ebola, but to other potential infectious disease outbreaks in the future."
Nurses on the Frontline in Ebola Patient Care
More than 1,900 nurses were surveyed on Oct. 21 through allnurses.com about their reaction to the new CDC guidelines, just one day after these guidelines were released. The results show that just 22.67 percent (or 449) of the respondents felt that their hospital or health care facility was capable of implementing the new CDC guidelines within the following 30 days while another 51.79 percent (1,026) did that think that was possible and 25.54 percent (or 506) were not sure.Another 51.74 percent (1,025) of the surveyed nurses said that even once these guidelines were implemented they would not feel sufficiently prepared to work with Ebola patients while 19.18 percent (380) said they would be and 29.08 percent (576) who were not sure.
"By far, the paramount concern of our posters was lack of confidence in facilities' ability to protect staff adequately," Short said. "Many comments involved the amount of personal protection equipment available. Specifically mentioned was the lack of rooms that are outfitted for complete containment. This was mentioned in over 75 percent of the comments."
Emory University, the Nebraska Medical Center and the National Institutes of Health Clinical Center are all specially equipped with isolation units to help contain and prevent the spread of infectious disease. For example, at Emory University, this isolation area is actually separate from other patient care areas and includes an anteroom (an outer room that leads to the patient room) and a biosafety specimen processing cabinet. These types of facilities may not be available at other hospitals or easily ready to set up.
In short, despite the release of the new CDC recommendations, nurses are still feeling unprepared to deal with a patient who has Ebola or an Ebola outbreak, allnurses.com results show. In fact, these survey results indicate that concern about preparedness still remains high: 59.16 percent (1,172) of nurses say their concerns about providing care have not been alleviated by the new CDC guidelines while 24.89 percent (493) say they have been and 15.95 percent (316) are not sure.
Short, who said that treatment of infectious diseases, including the proper use of PPE and isolation precautions to take are part of all nursing school curriculum, also stated that some surveyed nurses expressed confusion about the CDC's new recommendations while others have shared doubts about their hospital's ability to afford necessary equipment.
"What we have heard from many of our members is that they are concerned that the financial burden of supplying their facility with expensive quality personal protective equipment will cause the facility to choose less expensive and less effective equipment," Short said. "The CDC guidelines are recommendations only. For example, the CDC provides two options for types of respiratory protection – one is more effective and more expensive than the other option."
Earlier Nurse Concerns
Prior to the allnurses.com survey on nurse response to the Oct. 20 CDC guidelines, the site conducted a survey looking at overall nurse preparedness for an Ebola outbreak or caring for a sickened Ebola patient. In that survey, of 3,009 nurses, just 12.46 percent (375) responded that they did feel prepared to deal with an outbreak or Ebola patient while 74.01 percent (2,227) said they did not and 13.53 percent (407) said they didn't know. When asked whether their hospital or care facility had addressed Ebola care or provided training, 72.72 percent (2,188) responded no and 19.51 percent (587) said yes while 7.78 percent (234) said they did not know. Even the training that has occurred at some facilities may be questionable, as Short said some nurses reported that staff doing the training were not proficient in their knowledge.
"Many respondents stated that they were getting information from educators that didn't seem to know the correct way to don and remove PPE and indeed what exact PPE was needed," he said.
Finally, when it came to helping nurses feel more prepared about caring for a sickened patient with Ebola, 41.28 percent (1,242) said that live in-person practice drills or training sessions would be most beneficial while 32.90 percent (990) said that better communication plans for preparedness at their facility would be most helpful. Another 13.49 percent (406) said that better or more educational resources would help.
Nearly a quarter of all of the nurses in this initial survey reported they were practicing in California, Florida or Texas. In fact, 8.9 percent (268) of all nurses said they practiced in Texas, and there 71 percent reported feel unprepared to care for an Ebola patient compared with 19 percent who do and 10 percent who don't know. Seventy-two and 71 percent of nurses in California and Florida, respectively, did not feel prepared to care for a potential Ebola patient while 14 and 12 percent said they did and 14 and 17 percent said they did not now. Overall, while the new CDC guidelines could help to provide nurses with reassurance, follow-up will remain in the hands of the hospitals and patient care facilities themselves.
"The CDC guidelines look good on paper, but it's still going to be up to each facility to implement them correctly and be willing to spend the money to do so," Short said. "… The CDC guidelines are recommendation and not mandates. That means the hospitals have the option to follow them or not."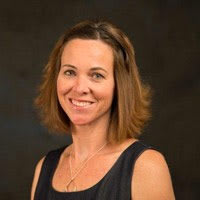 Maggie O'Neill
Author
Maggie O'Neill is a journalist from Northern Nevada, specializing in feature stories and interviews for education and nursing.
Related Posts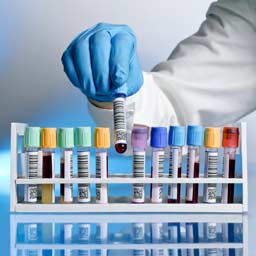 15 November 2014
Rapid administration of blood transfusions from Ebola survivors may help fight the disease, and routine screening of the blood supply, along with pathogen reduction technology that inactivates pathogens missed in the screening process, could help protect the blood supply against Ebola.
Want to enroll in a family nurse practitioner program, but not sure where to start? This list offers a comprehensive look at affordable online nurse practitioner programs.
Ever thought of becoming a psychiatric-mental health nurse practitioner? Here's a list of online psychiatric nurse practitioner programs for nurses considering this career.
Interested in a nurse practitioner career? Explore this guide to discover the steps to become an NP, including required education and credentials.
Take care of your future.
Find the right program for you and advance your education with an online degree.