DNP Degree: a Requirement for Nurse Practitioners?
Nurse practitioners have long used the master's degree to obtain advanced education and begin working in their specialty field. However, the American Association of Colleges of Nursing (AACN) recommended back in 2004 that the new standard for entry become the Doctor of Nursing Practice (DNP) by 2015. One reason for this is that nurses often work with other health care professionals in their field who have more training and education and a DNP can provide nurses with an education that is comparatively advanced to those with advanced skills and education. The AACN explains it like this: "The DNP provides a clinical option for advanced preparation in nursing practice that is more comparable to other intraprofessional education." Just think about the long-term education that pharmacists and physicians receive. In fact, fields like audiology, dentistry, physical therapy and psychology make use of a practice doctorate for the basic level of entry into their fields.
Nurses also put in more hours in master's degrees programs than students in other fields completing master's degrees do. Because of this, it is thought that students might turn to other disciplines in which they can receive a higher clinical degree for the same types of costs and efforts they are putting toward obtaining a master's to become an APRN. There are other reasons. The DNP requirement for nurse practitioners may lead to improved health care outcomes. In fact, there are links that have been established that show that higher nurse education can lead to better care, according to the AACN. Finally, the DNP is a terminal degree for those who want to pursue a clinical-based education rather than the PhD that comes with a research focus. With these factors in mind, member groups of the AACN endorsed a position statement to move the degree level of preparation to the DNP by the year 2015. However, most states still require a master's degree or graduate degree to obtain licensure and do not specify a DNP requirement for nurse practitioners.
Featured Online Programs
Find a program that meets your affordability, flexibility, and education needs through an accredited, online school.
Benefits of a DNP
Students pursuing a DNP may find that it has many benefits to them in terms of career advancement, pay and educational achievement. The DNP also provides them with a clinical based degree and an alternative to other advanced degrees in nursing that may include the Doctor of Nursing Science (DNSc) or the Doctor of Philosophy (PhD). Because the DNP is clinical based, it is proposed that nurses complete 1,000 clinical hours post-baccalaureate to prepare them for the DPN competencies.
A DNP graduate is expected to have improved knowledge in eight areas that were outlined in 2006 in the AACN document "The Essentials of Doctoral Education for Advanced Nursing Practice." These areas range from health care policy advocacy to interprofessional collaboration for improving health care outcomes. As well, because DNP nurses are expected to have advanced assessment, diagnosis and practice skills, the AACN details in its DNP requirements 2015 that the following three subjects must be completed as separate courses, not combined with other subject matters, within DNP programs:
Advanced health/Physical assessment
Advanced physiology/ Pathophysiology
Advanced pharmacology
Finally, a DNP project is required at the end of the program to synthesize learning and allow the student to provide evidence of increased knowledge in their practice areas. These projects can vary, but might include a practice portfolio that outlines specific practices or outcomes or a change initiative that could include a pilot study, consulting collaboration or even program evaluation.
Who's In Favor?
At this point, there is no need for a grandfather clause as no state boards of nursing have made the move to adopt the DNP as the new educational requirement to become licensed as an APRN. The AACN mostly has an impact at the educational level and even notes on its FAQs page that the one thing that could draw a nurse toward the degree is the cost-effectiveness of such a program: "Until the time that state laws are changed, if a nurse desires an APRN education, and has achoice between a DNP or a master's preparation, it would be far more cost-effective to spend the additional time for the DNP and be prepared for future practice." It should also be clear that the AACN is not recommending that the MSN degree be phased out, only that it be used for advanced generalist nursing education, not specialty education. Specialty programs at the master's level are expected to be phased out as DNP programs are put into place.
Other Perspectives
Not all organizations entirely support this new initative. For example, the American Organization of Nursing Executives (AONE) endorses the transition to the DNP, but also states that it would prefer that generalist and specialist nursing programs at the master's degree level continue to exist. As well, the autonomous accrediting arm of the AACN, the Commission on Collegiate Nursing Education, said in 2010 that it will keep on accrediting all master's degree programs and has no intention of changing its policy on APN programs. Additionally, as of that year, there were 271 programs with no plans to offer DNP education and it is not clear whether that was because they were rejecting the new DNP model or simply deferring a decision to offer a DPN degree.
Featured Online Programs
Find a program that meets your affordability, flexibility, and education needs through an accredited, online school.
Related Programs
Related FAQs
Related Posts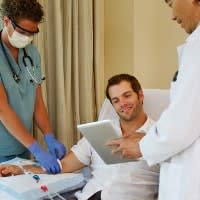 A lack of access to primary care in the United States is one of the key reasons why the Commonwealth Fund ranks the U.S. as having the worst healthcare system in the affluent world. Looking to the future, the impending primary care provider shortage indicates that this problem is only to going to intensify, particularly in the South and Midwest.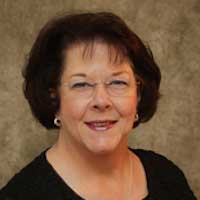 Given the overwhelming evidence that NPs provide cost-effective, safe healthcare for their patients, it's time for Oklahoma to disabuse itself of unnecessary practice restrictions so that NPs can help alleviate the looming primary care provider shortage.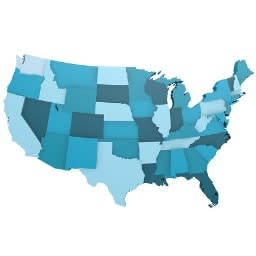 As a shortage of primary care providers looms on our collective horizon, lack of access to primary care has the potential to get much worse. And, unfortunately, the South is going to be the most heavily impacted.
Want to enroll in a family nurse practitioner program, but not sure where to start? This list offers a comprehensive look at affordable online nurse practitioner programs.
Ever thought of becoming a psychiatric-mental health nurse practitioner? Here's a list of online psychiatric nurse practitioner programs for nurses considering this career.
Interested in a nurse practitioner career? Explore this guide to discover the steps to become an NP, including required education and credentials.
Take care of your future.
Find the right program for you and advance your education with an online degree.