What Are the Different Types of DNP Degrees?
In 2001, the Institute of Medicine (IOM) published "Cross the Quality Chasm: A New Health System for the 21st Century," which documented the pervasive nature of medical errors and the misuse of services. It exposed the gap between ideal patient care and the reality of the system. They concluded, "The burden of harm conveyed by the collective impact of all our healthcare quality problems is staggering."
As a result, the IOM called upon healthcare professionals to modernize their roles. Up until that point, very little innovation had occurred in the hierarchy of medicine, and the IOM was fed up. Interestingly, they did not ask professionals add more hours to their clinical training, instead, they implored schools to teach their students how to translate knowledge into practice, apply new technology safely and appropriates, and work as part of an interdisciplinary team. The three Ts: translation, technology, and teamwork!
Soon thereafter, the American Association of Colleges of Nursing (AACN) responded to the IOM by proposing a new educational path for nurses: the doctor of nursing practice (DNP) degree. As outlined in The Essentials of Doctoral Education for Advanced Nursing Practice, the DNP curriculum for these programs aligned directly with the IOM recommendations, emphasizing the three Ts.
DNP Program Overview
All DNP programs focus on "systems thinking." Systems thinking refers to the process of conceptualizing a problem within its context; that is, thinking about a problem within the system that it exists. It emphasizes the complexity of a problem, especially when designing a solution to that problem could ultimately affect all surrounding elements that currently depend on the existence of that problem. Systems thinking is crucial to solving issues within the healthcare sector.
DNP programs are founded on eight core competencies called Essentials that align with the recommendations made by the Institute of Medicine. Each Essential takes a systems approach to advanced healthcare topics like translating science into practice, influencing policy and legislation, implementing new technologies, and promoting population health. The eight DNP Essentials are described in the table below.
DNP Essential
Description
Scientific Underpinnings for Practice
This emphasizes the importance of using science-based concepts to evaluate and enhance healthcare delivery and improve patient outcomes. Foundational skills include understanding nursing theories and philosophies of care.
Organizational and Systems Leadership for Quality Improvement
This focuses on evaluating, translating, and disseminating research into practice. Foundational skills include the creation of clinical practice guidelines and implementation of evidence-based intervention.
Clinical Scholarship and Analytical Methods for Evidence-Based Practice
This focuses on a DNP graduate's role in ensuring accountability of quality care and patient safety. Key skills include critically examining ethical dilemmas inherent in healthcare and facilitating organization-wide changes.
Information Systems/Technology and Patient Care Technology for the Improvement and Transformation of Healthcare
This teaches students to utilize information and patient care technologies that support clinical decision making. Key skills include participating in technological design, development, and implementation.
Healthcare Policy for Advocacy
This helps students identify problems within the healthcare delivery system and develop legislation to address these problems. Students learn how to critically analyze health policy with the goal of advocating for social justice and the nursing profession as a whole.
Inter-Professional Collaboration for Improving Patient and Population Health Outcomes
This emphasizes leadership, communication, and collaboration. It teaches students about the importance of interdisciplinary teams for the safety and well-being of all patients.
Clinical Prevention and Population Health for Improving the Nation's Health
This focuses on understanding and using epidemiological, biostatistical, occupational, and environmental information to improve the health of communities. Key skills include recognizing the psychosocial dimension and cultures effects on population health.
Advanced Nursing Practice
This encompasses the practical clinical skills necessary for assessing, diagnosing, and treating medical conditions. In addition, students learn about mentoring other nurses and guiding patient through difficult life transitions.
Reference: http://www.aacnnursing.org/DNP/DNP-Essentials
Featured Online Nursing Programs
Find a program that meets your affordability, flexibility, and education needs through an accredited, online school.
DNP Program Focus Areas
While all DNP programs teach "systems thinking" and meet the requirements of the eight Essentials, some choose to concentrate specifically on either executive leadership, health policy, technology, public health, or their clinical population focus (e.g., family health). This way, students can tailor their education to their career goals.
Executive Leadership
Executive leadership programs prepare students to function as healthcare administrators and enact organization-wide quality improvement initiatives. Graduates from these programs typically work in large healthcare organizations and are qualified for roles like Chief Nursing Officer.
Courses in these programs might include:
Contemporary nursing administration
Ethics in executive leadership
Human resource management in health organizations
Organizational theory
Strategic planning & systems management
Introduction to project management
Strategic fiscal management
Rush University, for example, offers a DNP program with a focus in "transformative leadership: systems." This online, 35-credit-hour program is designed for someone who has already earned an MSN. The program emphasizes improving outcomes and leading change at a systems level, project management, organizational behavior, and ethics in executive leadership.
Examples of schools with other programs offering a leadership focus include:
Azusa Pacific University
California State University
San Jose State University
American Sentinel University
Regis University
Florida Atlantic University
University of Miami
Chamberlain College of Nursing
University of Kansas
Indiana University – Purdue University
Eastern Kentucky University
University of Louisiana at Lafayette
Health Policy
Health policy programs prepare students to influence legislation, serve in political office, and develop healthcare policies. Graduates from these programs typically work for the local or national government, think tanks, or non-profit's like the Bill and Melinda Gates Foundation.
Courses in these programs might include:
Reflective leadership & values in political advocacy
Healthcare ethics & the law
Organizational theory and political behavior
Communication & collaboration in health policy making
Introduction of health policy
American government
Analysis of political data
Healthcare quality & performance measurement
Nebraska Methodist College, for example, offers a DNP program with a focus in "public health policy." This online, 50-credit-hour program prepares students to be the "change agent" that improves public health programs and transforms health policy at the systems level. Their program emphasizes policy development at the local, regional, and national level.
Examples of other programs with a health policy focus include those at:
Georgia Southern University
State University of New York Upstate Medical Center
Technology
Technology-focused DNP programs focus on health information management and the implementation of new technologies in the healthcare setting. Graduates from these programs typically work at technology companies such as Epic, IBM, or Microsoft or for the information technology departments at a hospital.
Courses in these programs might include:
Health innovation and leadership
Technology & ethics in healthcare
Consumer health informatics
Applied healthcare databases
Knowledge representation and interoperability
Interdisciplinary healthcare informatics
Clinical decision support
User interface design and usability in healthcare
Population health informatics
For example, the University of Minnesota offers a DNP program with a focus on "nursing informatics." This online, 67-credit-hour program focuses on the selection, implementation and optimization of information systems to support nursing and interprofessional care as well as assure patient access to essential health information.
Examples of other programs with a technology focus include those at:
New York University
State University of New York Upstate Medical Center
University of North Carolina at Chapel Hill
University of Texas Health Science Center at Houston
University of Wisconsin – Milwaukee
Arizona State
Public Health
Public health DNP programs focus on improving healthcare systems as a whole to improve entire population's health. These programs are often called public, community, or population focused. Core concepts include policy, epidemiology, and health promotion, and core skills include auditing and analyzing community health programs. Graduates from these programs typically work in hospitals, health departments, or at universities conducting research.
Courses in these programs might include:
Culture, populations, & family healthcare
Epidemiology & biostatistics
Advanced population health
Data collection & program design
Community analysis and program planning
Mixed methods program planning, implementation, & evaluation
For example, Washington State University offers a DNP program with a focus on "population health." This online 66-credit-hour program focuses on using data to develop community health programs, implementing those programs, and then evaluating the effectiveness of those programs.
Examples of other schools with the DNP public/population focus include:
University of Kansas
University of Massachusetts Amherst
University of Massachusetts Boston
University of Minnesota
Hunter College of the City University of New York
University of Texas Health Science Center at San Antonio
Other DNP Programs (Clinically Focused)
Finally, some DNP programs are clinically focused, meaning they are part of a nurse practitioner program with a specific population focus such as adult-gerontology, women's health, nurse-midwifery, family health, or psychiatric-mental health, among others. While these programs meet all of the requirements outlined above in the "DNP Essentials," they generally don't have the additional DNP focus area (e.g., public health, leadership, etc).
Get Started
Students can enter DNP programs from various backgrounds; there are programs designed specifically to bridge the gap between an associate's (ADN), bachelor's (BSN), or master's (MSN) degree.
For example, Frontier University provides an online ADN-to-DNP program for registered nurses to become a nurse practitioner (approximately 100 credit-hours). Likewise, Nebraska Methodist College offers an online BSN-to-DNP program (approximately 75 credit-hours), and New Mexico State University offers an online MSN-to-DNP program (approximately 30 credit-hours).
Please note that MSN-to-DNP programs may have differing tracks for different types of nurses. Schools specify which types of degree- and certification-holders they admit. For example, some colleges (e.g., NMSU's MSN-to-DNP) only accept candidates with an active national certification as a nurse practitioner or a clinical nurse specialist. Others may admit MSNs in other APRN specializations (e.g., certified nurse midwives, nurse anesthetists) or open up admissions to all MSN-prepared RNs. Prospective DNP students are advised to check with admissions offices for further details prior to applying.
To get started, reflect on your career goals and search for a program that offers the right "bridge" from your current nursing degree to the DNP.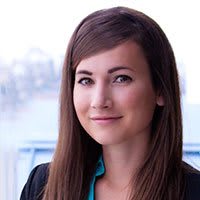 Dr. Melissa DeCapua, DNP, PMHNP-BC
Author
Melissa DeCapua is a board-certified psychiatric nurse practitioner who graduated from Vanderbilt University. She has a background in child and adolescent psychiatry as well as psychosomatic medicine. Uniquely, she also possesses a bachelor's degree in studio arts, which she uses to enhance patient care, promote the nursing profession, and solve complex problems. Melissa currently works as the Healthcare Strategist at a Seattle-based health information technology company where she guides product development by combining her clinical background and creative thinking. She is a strong advocate for empowering nurses, and she fiercely believes that nurses should play a pivotal role in shaping modern health care. For more about Melissa, check out her blog www.melissadecapua.com and follow her on Twitter @melissadecapua.
Related FAQs
Advanced Nursing Programs
Want to enroll in a family nurse practitioner program, but not sure where to start? This list offers a comprehensive look at affordable online nurse practitioner programs.
Ever thought of becoming a psychiatric-mental health nurse practitioner? Here's a list of online psychiatric nurse practitioner programs for nurses considering this career.
Interested in a nurse practitioner career? Explore this guide to discover the steps to become an NP, including required education and credentials.
Take care of your future.
Find the right program for you and advance your education with an online degree.