The Lack of Diversity in Advanced Nursing
The International Council of Nurses (ICN) International Nurse Practitioner and Advanced Practice Nursing Network defines advanced practice registered nurses (APRNs) as those who have acquired the expert knowledge, clinical competencies, and complex decision-making skills that serve as the foundation for expanded practice.
APRNs are essential to meeting the growing healthcare demand in the United States. A diverse APRN workforce is vital to fulfilling the burgeoning needs of communities in the most equitable way possible, and there are significant barriers to cultivating an APRN workforce that mirrors the diversity of the U.S.
Human health is not limited to factors within the body. There are many other external factors, such as an individual's decisions and behaviors and the environmental, institutional, and structural circumstances of those decisions.
For health outcomes to improve, the healthcare system needs a workforce that both understands the internal causes of adverse health outcomes and is willing to develop the systems creating negative health impacts. With a more diverse pool of APRNs and other advanced practice providers, underserved populations can receive expanded services; more research can be conducted on neglected populations; and managers and policymakers can better represent the voices and needs of vulnerable communities.
Research by the National Advisory Council On Nurse Education And Practice (NACNEP) has found that a diverse healthcare workforce creates improved outcomes for minority populations. These outcomes can happen thanks to concordance—i.e., when a patient and a practitioner's race and language align—which allows for increased patient comfort, more engagement and understanding, and a higher likelihood of access to care. On a systemic level, non-white healthcare practitioners are far more likely to work with minority and underserved populations. They are also more likely to stay in positions working with underserved communities and accept payment from government-sponsored insurances like Medicaid.
Diversity in healthcare can improve equity, and equity in healthcare ensures that practitioners are offering compassionate, culturally competent care in a timely fashion to those who need it most. The problem is that the APRN workforce does not reflect the growing diversity of the population of the United States.
The Current State of Diversity in the APRN Workforce
The four most common positions held by APRNs in the U.S. are that of nurse practitioner (NP), a certified nurse specialist (CNS), a nurse midwife (NM), and a nurse anesthetist (NA). The following charts compare the ethnic and racial makeup of the APRN workforce with that of the U.S. as a whole, according to U.S. census data from 2016.
Racial and Ethnic Breakdown of APRNs
| | U.S. | NPS & NMS | CSNS | NAS |
| --- | --- | --- | --- | --- |
| White | 73.3% | 85.7% | 85% | 87% |
| Latinx | 17.3%* | 3.4%** | 2.8% | – |
| Black | 12.6% | 6.6% | 4.2% | 7% |
| Asian | 5.2% | 5.8% | 3.3% | 4% |
| Multi-ethnic | 3.1% | 1.2% | 1.4% | 1% |
| Native American | 0.8% | 0.2% | 0.3% | – |
| Other | 4.8% | 0.6% | – | 1% |
Gender Breakdown of APRNs
| | U.S. | NPS & NMS | CSNS | NAS |
| --- | --- | --- | --- | --- |
| Female | 50.8% | 89.5% | 93.5% | 59.9% |
| Male | 49.2% | 10.5% | 5.7% | 40.1% |
Sources: U.S. Census, NPs/NMs, CNS, NAs
*Members of the Latinx population in the U.S. are asked to indicate racial identity in addition to Latinx origins. As a result, members of this community are represented in both the Latinx percentages and in percentages for other racial categories. The Latinx category has been separated out here to provide further clarity on diversity in nursing for this population, but statistically, stands alone.
**This number represents only NPs in 2017, according to the US Bureau of Labor Statistics (BLS)
While race, ethnicity, and gender are not the only types of diversity, they are the most commonly studied. From this perspective, it becomes clear that within the APRN occupation that minority ethnicities and men are underrepresented.
It is also important to note that, if Latinx were considered a category of race and ethnicity separate from the White category, U.S. Census statistics would likely show a significant decrease in the percentage of the White population. Because the number of white APRNs would remain static, the implication is that the overrepresentation of white APRNs would become even higher than it currently appears.
The Barriers to Diversity in Advanced Nursing
Lack of Diversity Within Nursing Faculty
The path to becoming an APRN is long. Students first earn a bachelor's degree in nursing, then become licensed registered nurses. After that, they apply to and graduate from an accredited graduate program in nursing, and finally, they pass an NP certification exam.
Just as quality patient care for underrepresented minority patients rests on concurrence, so too does student recruitment into accredited master's, post-master's certificate, or doctoral programs. When a program boasts diverse faculty, there is a notable link to being able to recruit, support, retain, and graduate a diverse student body.
The story of diversity among nursing educators (NEs) mirrors the story of diversity among APRNs; minorities are lacking. The National League of Nursing administered a faculty census survey in 2015, capturing the breakdown of full-time NEs by race and ethnicity, as well as gender. In addition to obtaining general demographic information, the survey also studied the breakdown according to rank. Below are the findings.
Racial and Ethnic Breakdown of APRN Faculty Roles
| RACE AND ETHNICITY | FULL-TIME NES | CHIEF ADMINISTRATORS | PROFESSORS |
| --- | --- | --- | --- |
| White | 81.9% | 88.3% | 84.5% |
| Latinx | 3.7% | 3.0% | 2.4% |
| Black | 8.4% | 4.5% | 8.7% |
| Asian | 2.7% | 1.4% | 2.7% |
| Two or More | 0.6% | 1.0% | 0.2% |
| Native American | 0.4% | 1.3% | 0.1% |
| Other | 2.3% | 0.6% | 1.4% |
Gender Breakdown of APRN Faculty Roles
FULL-TIME NES
(N=13,042)
CHIEF ADMINISTRATORS
(N=486)
PROFESSORS
(N=1651)
Female
94%
n/a
n/a
Male
6%
n/a
n/a
All ethnic minorities and men are underrepresented among full-time nursing faculty, and the underrepresentation minority groups in high-ranking faculty positions is even more severe. Due to their status and longevity within programs, senior faculty like chief administrators and tenured professors have more influence over the structural and programmatic elements of academic programs than assistant professors, associate professors, instructors, and other faculty members.
The lack of diverse nursing faculty—particularly in high administration and management— can result in a school's inability to create the necessary levels of concurrence and attract a diverse student body. What's more, without a diverse nursing faculty in high-level positions, structural and programmatic changes cannot be made to make APRN education more accessible and more attractive to students from underrepresented minority groups.
Access to Higher Education
The second barrier to entry is the access to graduate education. Impacting all prospective APRNs is the reality that academic programs cannot keep up with demand due, in part, to faculty shortages. AACN reports that these shortages are affecting all levels of nursing education.
Of the more than 64,000 qualified applicants rejected across the baccalaureate level of nursing education and higher, 15 percent of those rejections were at the master's level, and 3 percent were at the doctoral level. When demand for master's and doctoral level programs outstrips supply, there is a limit to how many aspiring APRNs can gain the knowledge, skills, and critical thinking skills to thrive in advance practice.
Prospective APRNs from underserved backgrounds may find that their choices are limited. The limitation of access to programs and the increased competitiveness of admission can serve as a real impediment to increasing diversity in the APRN pool, as well as in the NE pool.
While lack of supply at the graduate level directly impacts diversity in the APRN pool, the indirect impact of applicant rejections is still a critical component. When qualified students in minority groups are denied access to BSN programs, it is another point where the lack of diversity self-perpetuates. Without a BSN, a minority nurse cannot become an APRN, nor can they become a nurse educator who trains other APRNs, as nearly all nurse educator faculty has an MSN or higher.
Cost of Higher Education
A third obstacle is the high cost of advancing one's education. The cost of education highly impacts diversity in the APRN workforce. According to a report on upward mobility in nursing by the Georgetown University Center on Education and the Workforce, the diversity of licensed practical nurses (LPNs) and licensed vocational nurses (LVNs) was high in 2016—43 percent of the workforce came from traditionally underrepresented races and ethnicities. However, the total percentage of non-white RNs in the workforce was estimated at 23 percent, according to the BLS (2017). Of the nursing work that requires an MSN or higher, only 14 percent of NPs and NMs, and 13 percent of NAs were from underrepresented racial and ethnic minorities in 2016.
Georgetown University points to one primary reason why: "This growing disproportionality [in representation] begins with the reality that nurses from minority groups tend to have lower levels of educational attainment than white nurses and thus make lower earnings." Disparities in earnings are significant. In 2015, LPNs had an average annual income of $46,000 a year, while RNs made $67,000. Disparities continue to increase with education; certified APRNs made on average $75,000 (CNS) to $153,000 (certified registered nurse anesthetist) per year.
The cost of an advanced degree in conjunction with opportunity cost also paints a picture where the further up one climbs, the more expensive things become. For example, LPN programs generally take one to one-and-a-half years to complete and can cost between $4,000 and $28,000, while APRN programs take two to four years and typically cost between $38,000 and $200,000.
Although there is an incredibly diverse pool of LPNs who could theoretically advance into the APRN pool, the reality is that this is not occurring. While LVN/LPN-to-RN programs exist, Georgetown notes that only 18 percent of RNs were previously LVNs/LPNs. While the diversity in the LVN/LPN demographics shows that there is an interest in nursing work, socioeconomic realities can serve as a barrier to advancement for many nurses from diverse backgrounds.
Financial Aid for Minority Students in Nursing
Narrow Scope of Diversity
Finally, the fourth issue suppressing diversity in the APRN workforce is the relative lack of information and discussion of diversity outside of race and binary gender. According to the National League for Nursing, while it is known that LGBTQ community members experience disparities in healthcare, little is known about the representation of LGBTQ identities within advanced nursing.
There is also little data on nurses with disabilities and how disabilities impact a prospective nurse's ability to join the workforce. Without precise, actionable data on the lack of representation of other types of diversity amongst the APRN workforce, there is no real way to effect change toward greater inclusion.
Overcoming Barriers to Diversity in Advanced Nursing
Despite these, organizations are actively working to overcome these barriers and improve the quality of care for underserved populations. The Campaign for Action, an organization seeking to create systemic changes where nurses are essential to a healthy population, is monitoring progress with actionable steps and quantitative analysis.
The American Association of Colleges of Nursing, an influential authority on nursing education, has also stated its commitment to ensuring support for member institutions to adopt values of equity, inclusion, and diversity. Its mission is to turn values into real-life policies that support the advancement of diversity in the field.
In 2017, the Health Resources and Services Administration (HRSA) awarded Frontier Nursing University with $2 million to support the increased enrollment of underserved racial and ethnic minorities, improve student retention, and graduate at least 100 NMs and NPs from minority races and ethnicities every year.
It is possible to make the racial and ethnic makeup of the advanced nursing workforce mirror the ever-diversifying ethnic composition of the United States, but there is still a lot of work to be done.
Written by Becca Brewer, who holds a master of education (MEd) in human sexuality education and is a steadfast advocate for social justice and increasing diversity.

Becca Brewer
Writer
Becca Brewer holds a master's of education (MEd) in human sexuality education. She loves to read, write, cycle, travel, take photos, connect with people she loves, and tell stories that unite. Currently exploring a nomadic life built on volunteerism, deep connection, learning through difference, and leading with love, Becca is attempting to use everything she's learned about human thriving to live her best life in service of the greater good. Check out her unfolding life's work in photos on Instagram (@BeccaBPhotos).
Related Posts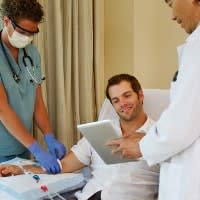 28 December 2018
A lack of access to primary care in the United States is one of the key reasons why the Commonwealth Fund ranks the U.S. as having the worst healthcare system in the affluent world. Looking to the future, the impending primary care provider shortage indicates that this problem is only to going to intensify, particularly in the South and Midwest.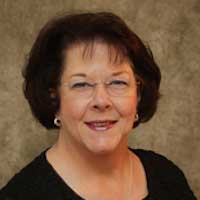 13 December 2018
Given the overwhelming evidence that NPs provide cost-effective, safe healthcare for their patients, it's time for Oklahoma to disabuse itself of unnecessary practice restrictions so that NPs can help alleviate the looming primary care provider shortage.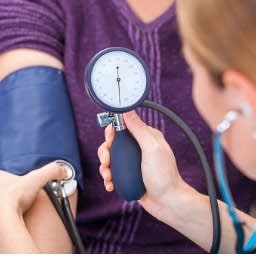 03 December 2018
Primary care, when accessible and publicized in communities, has been proven to diminish health disparities between social classes. The future of healthcare in the Northwest and all over the country is dependent on the reform insurance systems, policy, and education, among other aspects.
Want to enroll in a family nurse practitioner program, but not sure where to start? This list offers a comprehensive look at affordable online nurse practitioner programs.
Ever thought of becoming a psychiatric-mental health nurse practitioner? Here's a list of online psychiatric nurse practitioner programs for nurses considering this career.
Interested in a nurse practitioner career? Explore this guide to discover the steps to become an NP, including required education and credentials.
Take care of your future.
Find the right program for you and advance your education with an online degree.