Can Nurse Practitioners Prescribe Medication?
The answer is a resounding YES! Nurse practitioners can prescribe medication, including controlled substances, in all 50 states and Washington DC. That said, the degree of independence with which they can prescribe drugs, medical devices (e.g., crutches) or medical services varies by state NP practice authority.
Practice authority is the ability of an NP to work to the extent of his or her training, education, and certification. A large component of this authority is the power to prescribe medications, often with differing levels of physician oversight. States fall into three broad categories: restricted, reduced, and full practice authority. For example, NPs in many of the largest US states (e.g., California, Texas, Florida) operate under restricted practice conditions and must have an agreement with a collaborating physician in order to prescribe medications; other states (e.g., Colorado, Wyoming, Oregon) have granted NPs full practice authority. In these areas, NPs can autonomously prescribe medications, including highly regulated Schedule II-V substances, without physician supervision. Still other states such as Vermont and New York have a supervised probationary period and newly licensed NPs must have a collaborating agreement with a doctor. After typically one to three years of experience, NPs gradually become more autonomous in their ability to prescribe pharmaceuticals.
During graduate programs in nursing, NP students undergo extensive education in assessment, diagnosis, and treatment. They take advanced courses in pharmacotherapeutics and complete rigorous patient simulations, as well as supervised clinical hours. They study pharmacokinetics and pharmacodynamics while learning how to safely and effectively prescribe and monitor medication in different patient populations. In sum, NP education and subsequent credentialing prepares them for full prescriptive authority, but there are still differing regional laws regarding NP autonomy.
This piece examines some of the common questions consumers and aspiring nurse practitioners have about whether NPs can prescribe medications.
Can Nurse Practitioners Prescribe Medication Without Physicians?
As mentioned in the introduction, the degree to which nurse practitioners can prescribe medication without physician oversight varies from state to state. As of March 2017:
In 21 states and Washington DC, nurse practitioners have the explicit legal authority to prescribe. The application for prescriptive authority may be separate from NP state credentialing, and NPs prescribing controlled substances generally must register with the DEA.
In 29 states, NPs can prescribe medication but must have a "collaborative relationship" or "protocol agreement" with a specific, supervising physician. Please note that some of these states (e.g., Vermont, Connecticut, New York) require a probationary period in collaboration with a physician in order to earn full prescriptive authority.
In all 50 states and Washington DC, nurse practitioners can prescribe controlled substances with the appropriate supervision (i.e., collaborative agreement, if required) and credentialing.
For more information on the state-by-state laws governing nurse practitioner prescriptive authority, check out Carolyn Buppert's text, Nurse Practitioner's Business Practice and Leal Guide Fifth Edition (2015) or NPS's detailed chart covering nurse practitioner prescriptive authority by state.
Please note that due to the tireless advocacy of NPs and others, these laws are always evolving, typically in the direction of granting greater prescriptive privileges in accordance with NP full practice authority. Notably, this is the model recommended by the Institute of Medicine, the Bipartisan Policy Center, the Department of Veterans Affairs, and the AARP, among many others.
Here is a breakdown of some common questions about specific medications from consumers and aspiring nurse practitioners.
Can an NP Prescribe Antibiotics?
Yes! Nurse practitioners in all 50 states can prescribe antibiotics with proper credentialing. Antibiotics are non-controlled substances. In other words, they pose little risk for addiction or abuse.
Can an NP Prescribe Adderall?
According to the US Department of Justice and DEA (March 2017), Adderall is considered a Schedule II (i.e., Schedule IIN or 'Narcotic') controlled substance. This popular stimulant is used to treat disorders such as ADD and ADHD.
While NPs in all states are authorized to prescribe controlled substances, the conditions under which they may do so differ by region. For example, the Alaska Nursing Statutes (article 4) declare that while NPs receive full prescriptive privileges with state NP licensure, they must submit a separate application to prescribe Schedule II-V controlled substances. The Indiana Nurse Practice Act, by comparison, requires a collaboration agreement with a physician as well as a separate Controlled Substances Registration (CSR). To learn more about the specific regional requirements, please visit the NP practice authority chart.
Can an NP Prescribe Antidepressants?
Yes! This is a broad category of pharmaceuticals such as SSRIs (e.g., Prozac, Zoloft), MAOIs (e.g., Nardil), and other drugs. Similar to antibiotics, antidepressants are typically non-controlled substances, which comes as a surprise to some people. This is because the DEA has decided based on the evidence that this group of drugs does not hold the same potential for abuse or addiction as a Schedule II-V controlled sustances.
Can an NP Prescribe Birth Control?
Yes. Again, similar to antibiotics and antidepressants, birth control is considered a non-controlled substance due to its low potential for abuse or addiction.
Can an NP Prescribe Narcotics?
Here is where things get interesting. The US Department of Justice and DEA (March 2017) has designated a list of substances which are tightly regulated by the federal government. There are five broad categorizations of controlled substances:
Schedule I: no acceptable medical use (e.g., heroin, peyote, ecstasy, marijuana*)
Schedule II/IIN: drugs with a high potential for abuse, dependence, or addiction (e.g., morphine, opium, codeine, amphetamine, barbiturates)
Schedule III/IIIN: drugs with a moderate potential for abuse, dependence, or addiction (e.g., Suboxone, ketamine, Tylenol with codeine)
Schedule IV: drugs with a low potential for abuse, dependence, or addiction (e.g., Xanax, Klonopin, Ativan, Valium)
Schedule V: drugs with the lowest potential for abuse, dependence, or addiction (e.g., Robitussin AC)
Similar to the discussion about Adderall (above), all scheduled controlled substances generally require special registration to prescribe and may have additional state-based requirements as well. For example, the Maryland Nurse Practice Act stipulates while NPs enjoy full prescriptive authority, both physicians and NPs are required to register with the Prescription Drug Monitoring Program (PDMP). This policy was implemented in efforts to combat opioid abuse. North Carolina, by contrast, a restricted practice state, requires NPs to have not only a collaborating agreement with a physician, but also registration with the Controlled Substances Reporting System (CSRS).
*As many people are aware, there are 28 states which allow marijuana use for medical reasons, and several others (including Colorado, Oregon, and most recently, California) which have legalized this drug for recreational use. This is in direct contradiction with the current federal law, and attitudes vary greatly by US region and political leanings. While Jeff Sessions, the Attorney General of the US as of March 2017, has indicated his belief that marijuana is only "slightly less awful than heroin" and should be regulated (and prosecuted) as such, it's expected that federal authorities will face stiff opposition from states where the drug is popular.
Can an NP Prescribe Suboxone?
Suboxone, the common name for buprenorphine, is a drug which helps opioid-addicted people to ease their withdrawal symptoms without the same euphoria or sedation of commonly abused drugs such as heroin or OxyContin. Suboxone is a Schedule III controlled substance and NPs must have all requisite credentialing to prescribe it.
Conclusion: What Prescriptive Rights Are Nurse Practitioners Fighting For Today?
As mentioned above, there are many prominent organizations which advocate for full practice authority for NPs, including prescriptive privileges. The American Association of Nurse Practitioners (AANP) specifically recommends that:
Nurse practitioners should be able to prescribe without physician involvement.
State boards of nursing (not state boards of medicine) should be responsible for NP prescriptive authority regulation.
In addition to medication, nurse practitioners should be able to prescribe medical devices and services.
One of the most progressive states on this front is Maine. The ME Nurse Practice Act not only bestows full prescriptive privileges to NPs, it also says, "When a provision of law or rule requires a signature, certification, stamp, verification, affidavit or endorsement by a physician, that requirement may be fulfilled by a certified nurse practitioner."
With a growing shortage of primary healthcare providers, it is in the best interest of all states to grant full prescriptive privileges to NPs in accordance with their level of education, training, and credentialing.
Jocelyn Blore
Editor
Jocelyn Blore is the Managing Editor of NursePractitionerSchools.com. After graduating from UC Berkeley, Jocelyn traveled the world for five years as freelance writer and English teacher. After stints in Japan, Brazil, Nepal, and Argentina, she took an 11-month road trip across the US, finally settling into lovely Eugene, OR. When Jocelyn isn't writing about college programs or interviewing professors, she satirizes global politics and other absurdities at Blore's Razor (Instagram: @bloresrazor). Thank you for being interested.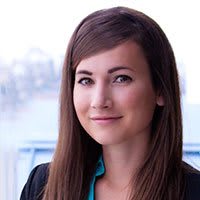 Dr. Melissa DeCapua, DNP, PMHNP-BC
Author
Melissa DeCapua is a board-certified psychiatric nurse practitioner who graduated from Vanderbilt University. She has a background in child and adolescent psychiatry as well as psychosomatic medicine. Uniquely, she also possesses a bachelor's degree in studio arts, which she uses to enhance patient care, promote the nursing profession, and solve complex problems. Melissa currently works as the Healthcare Strategist at a Seattle-based health information technology company where she guides product development by combining her clinical background and creative thinking. She is a strong advocate for empowering nurses, and she fiercely believes that nurses should play a pivotal role in shaping modern health care. For more about Melissa, check out her blog www.melissadecapua.com and follow her on Twitter @melissadecapua.
Related Programs
Related FAQs
Want to enroll in a family nurse practitioner program, but not sure where to start? This list offers a comprehensive look at affordable online nurse practitioner programs.
Ever thought of becoming a psychiatric-mental health nurse practitioner? Here's a list of online psychiatric nurse practitioner programs for nurses considering this career.
Interested in a nurse practitioner career? Explore this guide to discover the steps to become an NP, including required education and credentials.
Take care of your future.
Find the right program for you and advance your education with an online degree.