15 Top Psychiatric Nursing Professors
While many nurses make long and rewarding careers with a Bachelor's of Science in Nursing, others choose to further their careers and their education by choosing a nursing specialty. Those nurses who choose to pursue a career as a Psychiatric-Mental Health Nurse Practitioner do so because they are dedicated to diagnosing, treating, and exercising huge amounts of compassion for people who suffer from mental illness and their families.
In order to pursue this career path, nurses must first obtain advanced education in the field of psychiatric nursing. Many accredited nursing colleges and schools offers psychiatric nursing programs. However, what sets the best programs apart is their nursing faculty.
The psychiatric nurse professors on this list are the best in the country. In addition to teaching at nationally recognized universities, many of them have continued their practice as nursing professionals and regularly seeing patients and teaching courses. The difference that a great professor can make can be profound. From making students interested in otherwise complex material to showing the real world applications of their work on those who are suffering from illness, these professors can make that difference for their students, and for you.
Methodology
In order to choose this list of the top psychiatric nursing professors, we referred to some specific criteria. While this is certainly not a comprehensive list of all the great and dedicated psychiatric nursing professors, those on the list do reflect the following criteria.
National Recognition:
Those involved in academia are encouraged to share their research and knowledge with the world. The professors on this list have earned recognition from their peers with national awards and academic publication of their research.
Accredited University Program:
There are many nursing schools across the U.S. but not all offer psychiatric nursing programs. Each professor on this list teaches at an accredited nursing school that offers psychiatric nursing training to graduate and undergraduate students.
Professional Association Membership:
Professional associations allow psychiatric nurses to share the knowledge they gain through teaching, research, and practice. The professors on this list are active members of national and international professional associations in the fields of psychiatric nursing and education.

Barry Franklin
Editor
Barry is the Editor in Chief of NPS, operated by educational web publisher Sechel Ventures, which he co-owns. When not managing content, Barry sits on the board of a K-8 school, and lives in the San Francisco Bay Area with his wife, children, and dogs.
Related Programs
Related Posts
As it turns out, being a psychiatric nurse practitioner prepares you very well for being a user researcher. Dr. DeCapua shares that psychiatric evaluations teach you how to quickly build rapport with users and more deeply understand their motivations and unmet needs.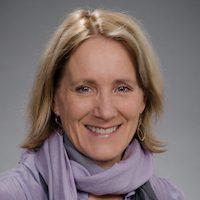 Nurse practitioners play an important role in healthcare. These licensed clinicians have furthered their education and skills to provide specialized care to their patients. Some nurse practitioners have a particular interest in working with vulnerable populations and have gone above and beyond to serve these groups.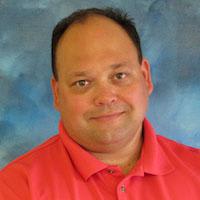 Nurse practitioners such as Dr. Hemmer are justifiably frustrated with the practice conditions within Missouri. It's no surprise that many NPs finishing their studies choose to practice in other states where it's easier (and more lucrative) to go into business as a relatively independent healthcare provider.
Want to enroll in a family nurse practitioner program, but not sure where to start? This list offers a comprehensive look at affordable online nurse practitioner programs.
Ever thought of becoming a psychiatric-mental health nurse practitioner? Here's a list of online psychiatric nurse practitioner programs for nurses considering this career.
Interested in a nurse practitioner career? Explore this guide to discover the steps to become an NP, including required education and credentials.
Take care of your future.
Find the right program for you and advance your education with an online degree.