Heroism in Nursing Practice: Interviews with Five PMHNPs
"We are trained to treat the whole person: physical, psychological, spiritual, and sociocultural."
Dr. Nancy Birtley, University of Missouri (2017)
Psychiatric mental health nurse practitioners (PMHNPs) make up 5.4 percent of all nurse practitioners (AANP 2016). PMHNPs offer a holistic approach to illness, paying thought to both physical and mental health considerations; diagnosing psychiatric problems and illnesses; prescribing medications; offering counseling and therapy; developing multi-pronged treatment plans; coordinating care between varied healthcare professionals; and educating patients and families on psychiatric conditions. Despite mounting evidence that nurse practitioners (NPs) provide safe, cost-effective healthcare, there has still been significant opposition—particularly from physician groups—against expanding full practice authority (FPA) to NPs across the country.
FPA allows PMHNPs to practice autonomously to the extent of his or her education without physician oversight. This model was adopted by the Department of Veterans Affairs (Dec. 2016) in order to expand healthcare access for its patients nationwide. Notably, the FPA for NPs is supported by many eminent organizations such as the National Academy of Medicine (formerly the Institute of Medicine), the Bipartisan Policy Center, the Federal Trade Commission, the National Council of State Boards of Nursing, the AARP, and many others. While 21 states and the District of Columbia offered FPA rights to NPs as of February 2017, there are still 29 states which needlessly hinder NPs from providing full care to patients.
To draw attention to the everyday heroism of PMHNPs and the importance of granting full practice authority, this piece features five interviews with prominent PMHNP professors across the country. They share stories of how psychiatric NPs have changed people's lives and detail their views on the continued fight for FPA nationwide.
Interviews with Five Influential PMHNP Professors
Five outstanding psychiatric nurse practitioner professors from around the country graciously agreed to share anecdotes about heroism in their profession and their thoughts on expanding full practice authority to NPs nationwide. They hail from states with varied regulatory environments.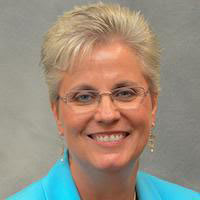 Dr. Nancy Birtley, Assistant Teaching Professor at the University of Missouri
Dr. Birtley has 30 years of experience as a psychiatric nurse, including 21 years in an advanced practice capacity. Specializing in geriatric psychiatry and psychopharmacology, she teaches varied courses at the University of Missouri such as group therapy & social skills training; mental health nursing interventions for families; and pediatric mental health assessment & treatment, among others. Notably, she provides psychiatric consultation across 16 long-term care facilities in the St. Louis area and was awarded a Distinguished Service Award from LeadingAge Missouri (formerly the Missouri Association of Homes for the Aging).
Please share an anecdote about how a PMHNP changed a patient's life. It could be about you or one of your colleagues.
Being a PMHNP and/or PMHCNS is more than diagnosing and treating psychiatric disorders. Certainly, we are skilled listeners experienced in therapeutic communication, psychopharmacology, and a variety of psychotherapy modalities. However, we are also trained to treat the whole person: physical, psychological, spiritual, and sociocultural. As a PMHNP and PMHCNS, I have chosen to specialize in geriatric psychiatry, seeing residents of long term care facilities. All too often, these elderly patients are exposed to polypharmacy, including numerous and often inappropriate psychiatric medications. One case which comes to mind is that of an elderly woman who was experiencing psychosis. She was hallucinating strange men coming into her room and was paranoid that the staff was trying to kill her. Her primary care provider ordered a psychiatric consultation. Fortunately, in addition to a standard mental status examination, I also conduct a review of systems and brief physical examination. This lady was short of breath and very confused. When I auscultated her heart and lungs, I discovered an undiagnosed cardiac arrhythmia and significant congestion in her lungs. I ordered a chest x-ray and ECG which determined she had atrial fibrillation and congestive heart failure. The primary care provider was contacted and appropriate treatment prescribed. Her psychosis resolved once her medical condition was stabilized. Had I entered this case with "blinders on," only looking at the psychiatric symptoms, she may have been treated inappropriately with unnecessary psychotropic medications. This is but one example of how treating the whole person and not just your area of specialty can greatly impact a patient's quality of life.
How would advancing to full practice authority empower PMHNPs?
Full practice authority for APRNs would increase access to care. There is a substantial shortage of physicians in this country (Association of American Medical Colleges [AAMC], 2016)*. In fact, AAMC (2016) predicts a shortage of up to 35,000 primary care physicians and 60,000 specialists by the year 2025. Moreover, there is a wealth of literature reporting similar favorable outcomes resulting from physicians' and APRNs' care (Harrocks, Anderson, & Salisbury, 2002; Laurant et al., 2005; Lentz, Mundinger, Kane, Hopkins, & Lin, 2004; Newhouse et al., 2011; Sackett et al., 1974; Swan, Furguson, Chang, Larson, & Smaldone, 2015). With this looming physician shortage, APRNs are in a unique position to fill this need. Practice barriers limit access to care. APRNs in Missouri are required to be within 30 to 50 miles of their collaborating physician. Collaborating physicians in Missouri are required to review 10-20 percent of the APRN's charts and be present at the APRN's place of practice at least every two weeks. These practice barriers are unnecessary and greatly limit patient access to care.
*Please reference the end of this article for Dr. Birtley's useful list of sources.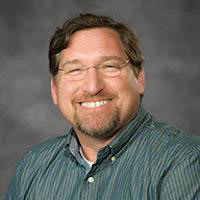 Dr. Sean Convoy, Assistant Professor, Lead Faculty, in the Psychiatric-Mental Health Nurse Practitioner Program at Duke University School of Nursing
Dr. Convoy not only teaches in Duke's psychiatric NP program, but he also maintains a part-time practice as a PMHNP. His research has focused on mental health promotion in the military, and he's lectured nationally about topics including medical ethics, mental illness prevention, cognitive therapy, and operational psychology, among others. In 2016, he won VCU's Outstanding Faculty Award and he currently serves as the American Psychiatric Nurses Association (APNA) working group chair for the task force on military mental health.
How have PMHNPs changed patients' lives?
This is an interesting question. With all due respect, I don't think like this. My role is not to fix, cure, repair, or change. Verbs like this are (arguably) medically minded and place the provider central to the change of which you speak. My role is more consistent with verbs like coach, collaborate, challenge, and champion. I see my role as being responsible for fostering an environment fertile for change mindful that their autonomy will always eclipse my goals. If I am doing my job well, I am not a central character in their life. Plainly stated, my role is to help the patient breakthrough the inertia of their injury/illness in pursuit of their own momentum of recovery. My goal is always for the patient to reflect back on that time in their life remembering their successes and not mine.
How would advancing to full practice authority empower PMHNPs?
I commonly get questions about how my role function compares to a physician/psychiatrist. My pre-packaged elevator speech leads me to say, "I don't replace a psychiatrist. Rather, I augment a rather anemic mental health care delivery system." Presently the demand for psychiatric care well exceeds the supply of competent psychiatric providers in the country. While I would love to see it, I don't suspect we are going to see an outbreak of mental health in this country any time soon. This dynamic is analogous to a high performance engine. Presently, many states have practice acts that restrict NP practice autonomy. This is like placing a restrictor plate on a high performance engine and then complaining about the horsepower. I understand all of the arguments levied for and against NP practice autonomy. My conclusion is in line with the conclusions of Institute of Medicine's "Future of Nursing Report" and the Federal Trade Commission's "Report on the Competition and the Regulation of Advanced Practice Nurses." In the presence of so much psychiatric injury and illness, we have a moral and ethical obligation to remove the restrictor plate and allow NP practice autonomy. Anything less would reflect maleficence.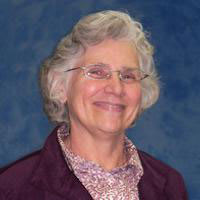 Dr. Marilyn Smith, Clinical Professor at West Virginia University
Dr. Smith received her PhD from the University of Tennessee and her MSN from the University of Michigan. In addition to her expertise and research on intimate partner violence, sexual assault, and the loss of adult children, she practices in Charleston at the WVUPC Psychiatry and Clinical Psychology facility.
Please share a short anecdote about how a PMHNP changed a patient's life.
As a PMHNP, I have had the privilege of caring for some of my patients for many years. One of my patients particularly stands out. The first time Emily came to my office she could not give me eye contact and at one point during the session, she got out of her seat and stood in the corner, telling me she had to protect the little girl she brought to the appointment. Emily had a history of frequent admissions to the in-patient psychiatric hospital for psychosis, behavioral issues, and suicidal attempts. Emily's psychiatrist referred her to me after she refused all medications, stating the medications made her feel like a zombie. I saw Emily weekly for 20 years and she was admitted to the hospital only once during that time. It was extremely rewarding to watch her grow emotionally, seeing her being able to change from a woman in the corner to a woman who learned to connect and enjoy her family. Because of knowing Emily and working with her, I too grew as a person and a clinician. Emily taught me the value and healing power of connection and feeling understood.
How would advancing to full practice authority empower PMHNPs?
My training at the Cincinnati Analytical Institute taught me the skills I needed to work with patients like Emily. I learned how to listen and accept patients in a non-judgmental, caring manner. I was able to give her the support she needed to stay out of the hospital and grow emotionally. PMHNPs with full practice authority are very much needed to work with the mentally ill. Full autonomy will give PMHNPs the ability to reach out to patients like Emily and help them and their families cope.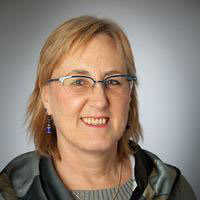 Dr. Beth Phoenix, Clinical Professor and Vice Chair at the University of California, San Francisco
Dr. Phoenix researches regulations for advanced practice psychiatric nurses and trends in the specialization. As a member of the APNA's advanced practice committee, she served as co-investigator of two national surveys on evolving regulations and legislation. She's currently researching the optimal use of PMHNPs in California's mental health system, a project funded by the Robert Wood Johnson Foundation. Also, she's the recipient of numerous awards and honors, including APNA's 2009-10 Award for Excellence in Education.
How would advancing to full practice authority empower PMHNPs?
[The move to FPA would] increase access to mental health services. The need for MD "supervision", which psychiatrists often don't understand or are reluctant to provide, is currently functioning as a barrier to employing PMHNPs in systems that have long-standing shortages of mental health providers with prescriptive authority, which increases the long wait times for consumers needing these services. Difficulties in finding a psychiatrist to provide "supervision" for individual or group PMHNP practices also limits the number of persons needing mental health care who can access care in private practice. Given the large and growing shortage of psychiatrists, the need for well-prepared mental health prescribers is becoming more acute each year and there is a need for optimal use of all qualified providers.
[The move to FPA would also] allow PMHNPs to create practice models based on a nursing perspective. Nursing's broad biopsychosocial approach to mental health includes an emphasis on diet, exercise, sleep, and spiritual well-being as well as assessments of symptoms and impairments. When PMHNPs are "supervised" by someone from another discipline, there is a tendency for that discipline's perspective to constrict the broad scope of nursing assessment and interventions.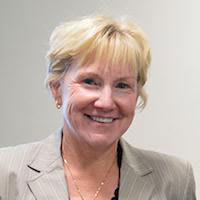 Dr. Kate Sheppard, Clinical Associate Professor and Specialty Coordinator at the University of Arizona
Dr. Sheppard has numerous clinical interests and research publications, including extensive work on compassion fatigue among various healthcare providers and nursing students and mental distress in vulnerable groups. She's also the recipient of many awards such as the University of Arizona's Graduate Excellence in Teaching Award (2012 and 2014). Notably, she co-authored a piece entitled " The Full Practice Authority Initiative: Lessons Learned from Nevada," which is currently in review for publication in the prestigious Journal of the American Association of Nurse Practitioners.
Please share a short anecdote about how a PMHNP changed a patient's life.
As PMHNPs, we have the honor of hearing our patients' stories and life events, and we have the responsibility of listening with open minds and hearts as they share their history with vulnerability. A striking example of a patient whose life was dramatically changed by a PMHNP team is Maggie's story. Maggie had been driving a car when she heard voices telling her to kill herself, that her life was not worth living. She listened to those voices and drove her car over an embankment into a shallow river. Rescuers reported that when Maggie was pulled from the car, she was shouting as if responding to others around her. She was admitted to the hospital, diagnosed with schizophrenia, and started on antipsychotic medications.
We first saw Maggie after she was discharged from the hospital. We gently offered a few questions and then listened with compassion. Over a 3-week period, Maggie's life story unfolded. Maggie was married and the mother of two young children. She had recently moved with her family cross-country. She and her husband had been unemployed for more than a year and her beloved older sister had recently died. The PMHNP team realized Maggie did not have schizophrenia; she had been struggling for several years with depression. Her medications were changed, she continued with therapy, and within six months Maggie was working full-time, feeling emotionally and physically strong, and looking forward.
How would advancing to full practice authority empower PMHNPs?
One of the most significant gaps in health care nationally, is availability of mental health services. PMHNPs are educated to conduct psychiatric evaluations and testing, and then formulate a treatment plan including therapy, medications, patient education and health promotion. If all PMHNPs in the U.S. had autonomous practice, we could dramatically improve access to mental health care and help to ensure that those who need care are able to receive care! This model of practice is recommended by the Institute of Medicine and National Council of State Boards of Nursing.
The Case for Granting PMHNPs Full Practice Authority
"This dynamic is analogous to a high performance engine. Presently, many states have practice acts that restrict NP practice autonomy. This is like placing a restrictor plate on a high performance engine and then complaining about the horsepower."
Dr. Sean Convoy, Duke University (2017)
Psychiatric mental health nurse practitioners provide invaluable healthcare services throughout the country. Unfortunately, there are still 29 states where PMHNPs legally cannot practice to the full extent of their education and training, despite the overwhelming evidence showing that NPs offer cost-effective, quality treatment and expand patient access to care. With soaring rates of anxiety, depression, opioid abuse, and other psychophysiological illnesses, the United States needs fully empowered PMHNPs more than ever.
Drawing from the wisdom of the five professors above and research from high-impact scholarly journals, here is a summary of the reasons why full practice authority should be extended across the country:
1) There's a startling projected shortage of primary care providers into the future.
2) Nurse practitioners improve patient outcomes while keeping costs down.
3) Over-restrictive practice environments for NPs lead to confusion and a bureaucratic waste of time and resources.
4) The national move toward FPA for nurse practitioners is supported by many prominent organizations—the AARP, VA, NGA, BPC, FTC, and others as mentioned in the introduction—and opposed primarily by one contingent: physicians' organizations. In a 2017 interview with Nurse Practitioner Schools, Dr. Hershey of Michigan State University poignantly stated, "The biggest challenge in this fight is getting the physician groups to understand that we are not in competition with them; as NPs, we are members of a healthcare team, which includes our physician colleagues and other healthcare professionals the patient may need. As a team, we need to work collaboratively in order to improve the health of our patients."
Finally, for further edification on this crucial issue, here is Dr. Nancy Birtley's excellent compendium of scholarly research supporting the case for full practice authority:
Association of American Medical Colleges. (2016). New research confirms looming physician shortage.
Harrocks, S., Anderson, E., & Salisbury, C. (2002). Systematic review of whether nurse practitioners working in primary care can provide equivalent care to doctors. British Medical Journal, 324(6), 819-823. doi: 10.1136/bmj.324.7341.819
Laurant, M., Reeves, D., Hermens, R., Braspenning, J., Grol, R., & Sibbald, B. (2005). Substitution of doctors by nurses in primary care (review). Cochrane Database of Systematic Reviews, 2005(2). doi: 10.1002/14651858.CD001271.pub2
Lentz, E. R., Mundinger, M. O., Kane, R. L., Hopkins, S. C., & Lin, W. X. (2004). Primary care outcomes in patients treated by nurse practitioners or physicians: Two-year follow up. Medical Care Research and Review, 61(3), 332-351. doi: 10.1177/1077558704266821
Newhouse, R. P., Stanik-Hutt, J., White, K. M., Johantgen, M., Bass, E. B., Zangaro, G. (2011). Advanced practice nurse outcomes 1990-2008: A systematic review. Nursing Economics, 29(5), 1-22.
Sackett, D. L., Spitzer, W. O., Gent, M., Roberts, R. S., Hay, W. I., Lefroy G. M.., . . . McAuley, R. G. (1974). The Burlington randomized trial of nurse practitioner: Health outcomes of patients. Annals of Internal Medicine, 80(2), 137-142.
Swan, M., Furguson, S., Chang, A., Larson, E., & Smaldone, A. (2015). Quality of primary care by advanced practice nurses: A systematic review. International Journal for Quality in Health Care, 27(5), 396-404. doi: 10.1093/intqhc/mzv054
Jocelyn Blore
Editor
Jocelyn Blore is the Managing Editor of NursePractitionerSchools.com. After graduating from UC Berkeley, Jocelyn traveled the world for five years as freelance writer and English teacher. After stints in Japan, Brazil, Nepal, and Argentina, she took an 11-month road trip across the US, finally settling into lovely Eugene, OR. When Jocelyn isn't writing about college programs or interviewing professors, she satirizes global politics and other absurdities at Blore's Razor (Instagram: @bloresrazor). Thank you for being interested.
Related Posts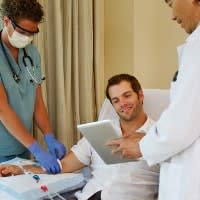 28 December 2018
A lack of access to primary care in the United States is one of the key reasons why the Commonwealth Fund ranks the U.S. as having the worst healthcare system in the affluent world. Looking to the future, the impending primary care provider shortage indicates that this problem is only to going to intensify, particularly in the South and Midwest.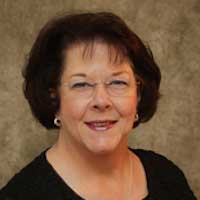 13 December 2018
Given the overwhelming evidence that NPs provide cost-effective, safe healthcare for their patients, it's time for Oklahoma to disabuse itself of unnecessary practice restrictions so that NPs can help alleviate the looming primary care provider shortage.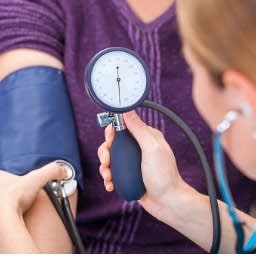 03 December 2018
Primary care, when accessible and publicized in communities, has been proven to diminish health disparities between social classes. The future of healthcare in the Northwest and all over the country is dependent on the reform insurance systems, policy, and education, among other aspects.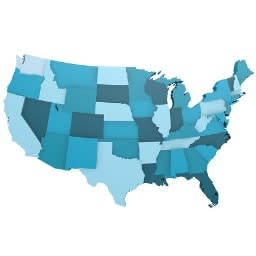 25 October 2018
As a shortage of primary care providers looms on our collective horizon, lack of access to primary care has the potential to get much worse. And, unfortunately, the South is going to be the most heavily impacted.
24 October 2018
As it turns out, being a psychiatric nurse practitioner prepares you very well for being a user researcher. Dr. DeCapua shares that psychiatric evaluations teach you how to quickly build rapport with users and more deeply understand their motivations and unmet needs.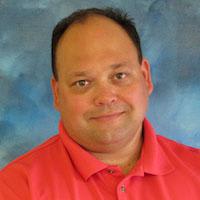 22 August 2018
Nurse practitioners such as Dr. Hemmer are justifiably frustrated with the practice conditions within Missouri. It's no surprise that many NPs finishing their studies choose to practice in other states where it's easier (and more lucrative) to go into business as a relatively independent healthcare provider.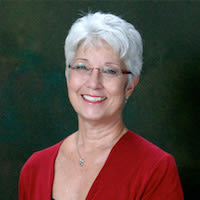 17 May 2018
In states such as Alaska, Colorado, and Oregon, NPs have full practice authority and enjoy relative autonomy in treating patients, working to the utmost extent of their training and credentialing. In places such as Tennessee, however, NPs labor under restricted practice conditions and may be treated as mere mid-level providers who require physician supervision throughout their careers.
Want to enroll in a family nurse practitioner program, but not sure where to start? This list offers a comprehensive look at affordable online nurse practitioner programs.
Ever thought of becoming a psychiatric-mental health nurse practitioner? Here's a list of online psychiatric nurse practitioner programs for nurses considering this career.
Interested in a nurse practitioner career? Explore this guide to discover the steps to become an NP, including required education and credentials.
Take care of your future.
Find the right program for you and advance your education with an online degree.