Day in the Life of a Consultation-Liaison PMHNP
Psychiatric nurse practitioners graduate from nurse practitioner (NP) school armed with the expertise to diagnose and treat both substance abuse and mental illness in children, adolescents, adults, and the geriatric population. They might work in outpatient community centers, homeless shelters, prisons, schools, skilled nursing homes, psychiatric hospitals, drug rehabilitation resorts, detox centers, day programs, and residential care facilities just to name a few.
I graduated from the Vanderbilt University School of Nursing in August 2012 feeling slightly overwhelmed by my options. Should I embark on an adventure through the Indian Health Services to treat Alaska Natives suffering from mental illness, or should I head over to Malibu, California to provide addiction treatment at a luxury rehabilitation center?
Reflecting on my time in school, I remember how much I enjoyed the lectures on the subspecialty psychosomatic medicine. Also called consultation-liaison (C-L) psychiatry, this branch of medicine focuses on the interface between physical and mental illness. I decided to take a C-L psychiatry job at a large healthcare system with three full-service hospitals, over 980 acute care beds and a level I trauma center. I joined a group of six other C-L providers including five psychiatrists and one physician assistant.
Working as a C-L psychiatric nurse practitioner was by far the most dynamic and challenging clinical job I have ever held. I treated conditions I thought I would only ever read about. I faced some of the darkest, strangest, most peculiar moments of my career. Through this post, I would like to introduce you to the field of psychosomatic medicine, and compel even the only slightly curious to seek out this unique and rewarding psychiatric subspecialty.
Consultation-Liaison Psychiatry & Psychosomatic Medicine
The term psychosomatic comes from the greek words psyche (soul) and soma (body). This field studies the elusive interface between physical and mental illness.
Those who practice psychosomatic medicine are referred to as consultation-liaison (C-L) practitioners and known as the "med-psych detectives." Their goal? To investigate the most complex, challenging, and often bewildering patient cases.
Large general hospitals typically employ a small number of psychosomatic specialists to solve challenging patient presentations. Anytime a provider encounters a patient with an unclear diagnosis, bizarre symptom, or confounding psychiatric condition, they can call upon a C-L practitioner to investigate further.
C-L psychiatric NPs use their deep understanding of the interaction between the mind and the body to provide treatment recommendations. Their patient cases usually fall into one of the following categories:
Comorbid psychiatric and medical conditions;
Medical conditions resulting in psychiatric or behavioral symptoms (e.g. delirium);
Psychiatric conditions that present with physical symptoms (e.g. somatoform disorders);
Psychiatric emergencies (e.g. traumatic events, suicide attempts, self-harm behavior);
Complex substance withdrawal; and
Capacity evaluations.
These specialized NPs spend hours scrutinizing a case. They conduct thorough chart reviews, in-depth interviews with secondary sources, and utilize research to develop a comprehensive plan. Their job is to get to the bottom of whatever is going on. Take the Hollywood out of the TV show House, and that is a day in the life of a C-L nurse practitioner.
Day in the Life of a Consultation-Liaison Psychiatric Nurse Practitioner
I arrived at my office every morning around 0730 hours to check my email. Usually within a half hour, my pager would buzz with the first consult. The pager would tell me the patient's name, room number, and presenting problem.
My investigation would start with by pulling up the patient's medical record. I would look to understand the patient's story. What brought them to the hospital and what has happened since they arrived? I would make note of any contradicting information or anything that seemed out of place. I would also review their vital signs, recent laboratory tests, and diagnostic imaging to search for patterns or something that might have been overlooked. I would end by assessing recent changes to the patient's activity, diet, or medication orders.
Next, I would set out on foot to the patient's unit. Before entering their room, I would talk to their nurse and any other healthcare providers on the unit who could tell me more information about the case. If necessary, I would call the patient's family or significant others for additional viewpoints. All the while, I would be taking detailed notes or sketches to help brainstorm possible explanations for the patient's presentations.
Entering the patient's room, I would conduct a physical assessment, psychiatric evaluation, and mental status exam if possible. I would pull up a chair and sit down when talking to the patient, attempting to build a quick rapport. Importantly, I would ask them how they are handling the often frightening experience of being hospitalized.
After conducting a chart review, talking with other providers or secondary sources, and interviewing the patient, I would sit down and analyze the situation. Sometimes I would pull out my computer and search academic journals for possible explanations. If the case was particularly challenging, I would ask another C-L provider for their opinion.
Each patient encounter, resulted in a 3-to-10-page report that summarized my analysis of the case and recommendations for a treatment plan. I would include a short version of my recommendations on a handwritten form attached to the front of the paper chart. I would end the consult by reviewing my findings with the patient's nurse.
On an average day, I would find myself all over the hospital: sometimes I would be in the ER, burn unit, ICU/PICU/NICU/SICU, labor and delivery rooms, and dialysis unit. A day was not complete without a case of complex delirium, alcohol withdrawal, suicide attempt, and postpartum depression.
As a C-L psychiatric NP, I quickly began to understand the complex relationship between physical and emotional well-being. I made difficult decisions every day; I conducted suicide risk assessments and capacity evaluations. I was often faced with these questions:
Should this person be committed to a psychiatric hospital against his or her will?
Can this person function independently after discharge?
Can this patient give informed consent?
May this patient decline medical treatment or leave against medical advice?
Without a doubt, I was confronted with the most emotionally exhausting and sometimes traumatic moments of my life. The hardest parts of my day were the transitions from one consult to another; it's difficult to walk away from a six-year-old girl who tried to hang herself from her bunk bed using a shoelace and toward a 43-year-old man purposely injecting himself with his own feces in order to seek out the compassion of medical providers. This is one of those medical specialties where you bear witness to the some of the darkest moments in people's lives.
Conclusion
Working as a C-L psychiatric NP was the most exciting and challenging clinical job I ever had! The learning curve was steep and some days were so emotionally exhausting that I would arrive home, land on the couch, and barely muster the energy to turn on the TV.
Day in and day out, the C-L team and I took on the toughest patients in the entire healthcare system. Our evaluations typically lasted 60 to 120 minutes and involved, when necessary, a thorough chart review and an interview with the patient, their significant others, and other professionals such as healthcare providers, teachers, and law enforcement.
I solved patient cases and developed comprehensive treatment plans for disorders I never thought I'd see: psychogenic amnesia, Wernicke's encephalopathy, factitious disorder by proxy, and pediatric autoimmune neuropsychiatric disorders associated with streptococcal infections. I bore witness to some of the darkest, most peculiar, and unexplainable happenings in modern medicine.
If you even have the slightest curiosity, I would consider seeking out a C-L psychiatry position. Every day and every patient encounter will be a surprise and a challenge. If you are interested in learning more about C-L psychiatry and psychosomatic medicine, check out these awesome books: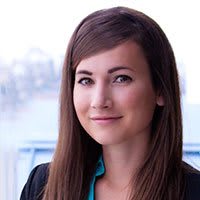 Dr. Melissa DeCapua, DNP, PMHNP-BC
Author
Melissa DeCapua is a board-certified psychiatric nurse practitioner who graduated from Vanderbilt University. She has a background in child and adolescent psychiatry as well as psychosomatic medicine. Uniquely, she also possesses a bachelor's degree in studio arts, which she uses to enhance patient care, promote the nursing profession, and solve complex problems. Melissa currently works as the Healthcare Strategist at a Seattle-based health information technology company where she guides product development by combining her clinical background and creative thinking. She is a strong advocate for empowering nurses, and she fiercely believes that nurses should play a pivotal role in shaping modern health care. For more about Melissa, check out her blog www.melissadecapua.com and follow her on Twitter @melissadecapua.
Related Programs
Related Posts
As it turns out, being a psychiatric nurse practitioner prepares you very well for being a user researcher. Dr. DeCapua shares that psychiatric evaluations teach you how to quickly build rapport with users and more deeply understand their motivations and unmet needs.
PMHNPs offer a holistic approach to illness, paying thought to both physical and mental health considerations; diagnosing psychiatric problems and illnesses; prescribing medications; offering counseling and therapy; developing multi-pronged treatment plans; coordinating care between varied healthcare professionals; and educating patients and families on psychiatric conditions. Despite mounting evidence that NPs provide safe, cost-effective healthcare, there has still been significant opposition—particularly from physician groups—against expanding "full practice authority" to NPs across the country.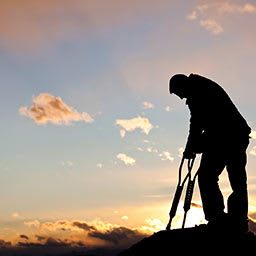 An introduction to PTSD for nurse practitioners and nursing students by psychiatric NP, Dr. Melissa DeCapua.
Want to enroll in a family nurse practitioner program, but not sure where to start? This list offers a comprehensive look at affordable online nurse practitioner programs.
Ever thought of becoming a psychiatric-mental health nurse practitioner? Here's a list of online psychiatric nurse practitioner programs for nurses considering this career.
Interested in a nurse practitioner career? Explore this guide to discover the steps to become an NP, including required education and credentials.
Take care of your future.
Find the right program for you and advance your education with an online degree.