Few terms are more critical to the nursing profession today than practice authority and scope of practice. Practice authority dictates what services a health professional is allowed to undertake, often based on state regulations. The scope of practice, however, refers to services that a health professional is both allowed to undertake and competent to perform. While there is definite overlap between the two—enough so that they are sometimes used interchangeably—it is the subtle difference between them that has become the center of a major debate within the health professional community.
Practice authority is the regulation of the duties a nurse can perform, and under which circumstances. Primarily originating at the state legislative level, this results in a patchwork of different criteria that nurses must meet, varying significantly by geographical location.
According to the American Association of Nurse Practitioners (AANP), practice authority, by state, falls into three categories: full practice, reduced practice, and restricted practice. In a full practice state, nurse practitioners can evaluate and diagnose patients, order and interpret diagnostic tests, initiate and manage treatments, and prescribe medications. In a reduced practice setting, state laws reduce the ability of nurse practitioners to perform at least one element of practice, requiring them to seek a collaborative agreement with an outside health discipline to provide components of patient care. In a restricted setting, at least one part of nursing practice is restricted by the state and requires supervision, delegation, or team management to provide patient care.
A scope of practice, as defined by the American Nursing Association (ANA), refers to the services that a qualified health professional is both deemed competent to perform and permitted to undertake. It applies to all registered nurses (RNs) and advanced practice registered nurses (APRNs) who have been educated accordingly and maintain active licensure. Due to the dynamic nature of nursing with its evolving innovations and needs, changes to a nurse's scope of practice are inevitable. How those changes come about is a source of debate.
In the redefining a scope of practice, the current order of operations begins with a specific state, where a local legislature passes a relevant law—referred to as a "nurse practice act"—as to what services can be performed, how, and by whom. Following the passage of the law, regulatory bodies step in to create regulations and rules around it, in the interests of best serving the public.
A major focus of the ANA is to advance and protect the scope of care for RNs and the nursing community at large. When recognizing a new nursing specialty or approving a specialty's scope of practice statement, the ANA has a review board to follow established processes and standards. But they also want to accelerate and streamline the processes behind changes to the scope of practice to allow nurses to practice to the full extent of their abilities, which would, in turn, improve patient outcomes. The ANA remains committed to advocating for legislative and regulatory changes to the scope of practice, largely with the goal of removing as many practice barriers as possible for nurses and thereby improving access to quality care.
The scope of practice acts as a system of regulation and standardization for the nursing community, but instead of relying on physician organizations and state legislatures to determine a nurse's practice authority state by state, groups such as the ANA believe that nurses are competent at determining what tasks nurses can complete. They believe that what nurses are skilled to do in Missouri could easily be the same as what they are qualified to do across the border in Iowa.
Limited practice authority, as determined by states, can cause talented nurses to take their skills to states with broader practice authority, which can, in effect, create a brain drain from restrictive states and negatively impact patient outcomes there.
The tension between the scope of practice and practice authority has led to a rallying call for full practice authority (FPA) for nurse practitioners. As of now, less than half of U.S. states have FPA, but many institutions support a wider shift to nationwide acceptance, such as the Institute of Medicine, the National Governors Association, the AARP, the Federal Trade Commission, the Department of Veteran Affairs, among others.
Even though we are in the middle of this fight, the end goal is cooperation and collaboration. As Dr. Denise Hershey, a professor at Michigan State University, shared with NursePractitionerSchools.com: "The biggest challenge in this fight is getting the physician groups to understand that we are not in competition with them. As NPs, we are members of a healthcare team, which includes our physician colleagues and other healthcare professionals the patient may need. As a team, we need to work collaboratively in order to improve the health of our patients."
Related Programs
Advanced Nursing Programs
Related Posts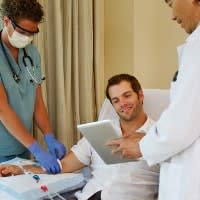 A lack of access to primary care in the United States is one of the key reasons why the Commonwealth Fund ranks the U.S. as having the worst healthcare system in the affluent world. Looking to the future, the impending primary care provider shortage indicates that this problem is only to going to intensify, particularly in the South and Midwest.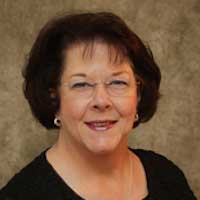 Given the overwhelming evidence that NPs provide cost-effective, safe healthcare for their patients, it's time for Oklahoma to disabuse itself of unnecessary practice restrictions so that NPs can help alleviate the looming primary care provider shortage.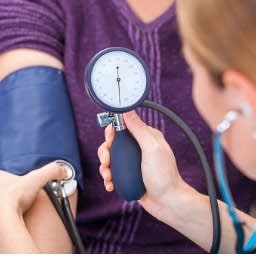 Primary care, when accessible and publicized in communities, has been proven to diminish health disparities between social classes. The future of healthcare in the Northwest and all over the country is dependent on the reform insurance systems, policy, and education, among other aspects.
Want to enroll in a family nurse practitioner program, but not sure where to start? This list offers a comprehensive look at affordable online nurse practitioner programs.
Ever thought of becoming a psychiatric-mental health nurse practitioner? Here's a list of online psychiatric nurse practitioner programs for nurses considering this career.
Interested in a nurse practitioner career? Explore this guide to discover the steps to become an NP, including required education and credentials.
Take care of your future.
Find the right program for you and advance your education with an online degree.