Full practice authority is crucial for advancing healthcare in difficult times. Our country has a significant deficit of qualified healthcare providers and NPs are in an excellent position to bridge the gap.
Dr. Kathryn E. Kreider, Duke University
In the national battle for NP full practice authority, North Carolina's tireless activists have made great strides, introducing more bills in recent years than other "restricted practice" states. Regions such as California, Florida, and North Carolina deny advanced practice nurses the ability to work to the full extent of their training and abilities. As a result, NPs in these states with limited practice authority cannot always address their patients' concerns independently; instead, they must jump through bureaucratic hoops and maintain costly "collaborative agreements" with managing physicians. Also, as it stands, NC nurse practitioners are jointly regulated by two boards: the North Carolina Board of Nursing (NCBON) and the North Carolina Medical Board (NCMB). If NC's APRN activists succeed, however, this soon may change.
The North Carolina Nurses Association (2017) reported that H.B. 88—the Modernize Nursing Practice Act—would remove the burdensome "physician supervision" requirement. Releasing NPs from this restriction on their autonomy could not only improve the state's access to affordable healthcare, but it could also save NC money. By illustration, Duke University's Dr. Chris Conover suggested that creating more favorable practice conditions for APRNs could save the state between 0.63 and 6.2 percent annually. Perhaps this is one of the reasons Governor Roy Cooper officially recognized NP week in 2017, acknowledging that "leading government and policy entities—including that National Academy of Medicine, National Council of State Boards of Nursing, National Governors Association, and Federal Trade Commission—have taken notice of the benefits of nurse practitioner Full Practice Authority." Notably, other reputable national organizations have endorsed the FPA model such as the Department of Veterans Affairs, American Association of Retired Persons, and the Bipartisan Policy Center.
Featured Online Programs
Find a program that meets your affordability, flexibility, and education needs through an accredited, online school.
One of the greatest expected outcomes of extending FPA in NC and nationwide would be the increased access to healthcare, especially in underserved areas with vulnerable populations. Duke professor Dr. Anne Derouin pointed out the need for services in the Detroit and Dearborn areas she'd observed during a site visit: "I saw a tremendous need for pediatric nurse practitioners there and across MI, especially in some of the desolate urban areas of Detroit where there were many children in the schools and walking along the streets but very few primary care providers." She went on to say, "I know many infants, children, and teens there would benefit from ongoing healthcare that promotes safety and addresses these disparities. Pediatric nurse practitioners often serve in the communities which have the greatest need."
Overall, keeping NPs under "restricted practice" conditions is to the detriment of the U.S., especially given the looming shortage of primary care providers—a role for which 89.2 percent of NPs are trained and certified. Given the wealth of evidence that NPs provide safe, high-quality healthcare for a lower cost than physicians and in high-need regions, NursePractitionerSchools.com and a majority of NPs across the country support expanding FPA.
In an interview with one Duke professor, abetted by the testimony of nearly 40 NPs in this series, this article calls for expanding full practice authority for nurse practitioners in NC and nationwide.
Interview with a North Carolina NP Professor
In addition to a previous interview with Duke University's Dr. Anne Derouin, this NursePractitionerSchools.com exclusive underscores the need for expanding full practice authority in North Carolina and beyond.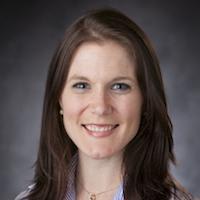 Kathryn E. Kreider, DNP, APRN, FNP-BC
Assistant Professor, Duke University
Dr. Kreider has been a professor at her alma mater, Duke University, since 2014. As a certified family nurse practitioner, she continues to serve through Duke's Division of Endocrinology, Metabolism and Nutrition, as well as the Lipid Clinic. She's an expert in endocrine disorders such as diabetes and she's a member of Duke Diabetes Research Clinic. In addition to her work in industry-sponsored studies, she's involved in two NIH/NIDDK trials: a glycemia reduction study (GRADE) and a hypertension trial (SPRINT). Finally, she's received countless awards for her scholarly contributions, including Duke's Outstanding Capstone Project (2014); the University of Florida's Clinical Excellence Award (2005 and 2007); and recognition as both a LEAD and Presidential Scholar (2001).
What is your view on moving toward full practice authority for NPs?
Full practice authority is crucial for advancing healthcare in difficult times. Our country has a significant deficit of qualified healthcare providers and NPs are in an excellent position to bridge the gap. I believe that full practice authority should occur within certain parameters, such as experience.
Have you ever felt limited by the NP practice laws in North Carolina?
I have always worked in an academic medical center so the practice application is a bit different. I have appreciated the back-up of my physician colleagues for complicated patients, but have also felt restricted when oversight was required for simple patients. Most of the time, the paperwork required is just a checklist; my supervising MD does not know day-to-day about my patient care activities.
What are some actionable steps NPs and others can take to advance the cause?
Continue strong legislative efforts; increase publishing on care outcomes of NPs (compared to physicians); and advocate for an expanded scope of practice.
Advancing Full Practice Authority in North Carolina
We are asking lawmakers in NC to consider modernizing the Nurse Practice Act so that we can continue to serve in the exact same manner we always have as NPs, but without direct MD supervision. We want to continue as partners, but not have to be regulated and restricted by the paperwork and fees to apply to both the Board of Medicine and the Board of Nursing to practice.
Dr. Anne Derouin, Duke University
As evidenced by the interviews with nearly 40 NPs in the Heroes in the Fight for Full Practice Authority series, the time is now for North Carolina to eliminate the burdensome restrictions on these invaluable healthcare professionals. While APRNs such as Dr. Derouin and Dr. Kreider acknowledge the importance of collaboration with doctors, especially when dealing with complex patient cases, expanding FPA in NC can help assuage the imminent shortage of providers; reduce costs; and expand access to safe, high-quality healthcare to historically underserved areas with vulnerable populations.
One of North Carolina's co-sponsors of the Modernize Nursing Practice Act, Rep. Josh Dobson, argued, "This legislation will reduce the unnecessary regulatory burden on advanced practice nurses…studies have shown that we can do this without jeopardizing the quality and safety of care." Considering that NPs in NC have to pay physicians up to $20,000 annually for "supervision," lifting this regulatory burden is expected to increase NP autonomy and dramatically increase citizens' access to services. Notably, the bill boasted 30 co-sponsors in the state House.
As Deborah Varnam pointed out in a 2016 op-ed, having stringent regulations discourages APRNs from practicing in those states. In fact, in the five years since Arizona implemented FPA, the number of NPs in rural counties skyrocketed 73 percent. With aging Baby Boomers and the rise of chronic conditions such as heart disease, cancer, diabetes, the time is now to increase the pool of available healthcare providers.
In short, enacting FPA in North Carolina, can:
Improve access to healthcare providers, especially in rural regions
Increase consumer choice
Lower healthcare costs
Facilitate the continuity of care
Encourage a growing pool of APRNs to stay in NC (rather than migrating to states with more favorable regulatory conditions)
Eliminate the bureaucratic inefficiencies associated with having dual regulatory agencies and physician supervision
To learn how to get involved, please visit NursePractitionerSchools's FPA Toolkit, which offers sample scripts to send to legislators and other resources. Additionally, consider joining (or donating to) a nursing association such as the North Carolina Nurses Association's Council of Nurse Practitioners to become involved in local advocacy.
Jocelyn Blore
Editor
Jocelyn Blore is the Managing Editor of NursePractitionerSchools.com. After graduating from UC Berkeley, Jocelyn traveled the world for five years as freelance writer and English teacher. After stints in Japan, Brazil, Nepal, and Argentina, she took an 11-month road trip across the US, finally settling into lovely Eugene, OR. When Jocelyn isn't writing about college programs or interviewing professors, she satirizes global politics and other absurdities at Blore's Razor (Instagram: @bloresrazor). Thank you for being interested.
Want to enroll in a family nurse practitioner program, but not sure where to start? This list offers a comprehensive look at affordable online nurse practitioner programs.
Ever thought of becoming a psychiatric-mental health nurse practitioner? Here's a list of online psychiatric nurse practitioner programs for nurses considering this career.
Interested in a nurse practitioner career? Explore this guide to discover the steps to become an NP, including required education and credentials.
Take care of your future.
Find the right program for you and advance your education with an online degree.