"It's like moving a boulder uphill."
-Dr. Nancy George, Wayne State University
As of February 2017, 21 states and the District of Columbia allow 'full practice authority' for nurse practitioners. In other words, NPs in these states can examine patients, diagnose illnesses, prescribe medications, and manage treatments under the exclusive authority of their local board of nursing. The FPA model is recommended by several prestigious organizations, including the Bipartisan Policy Center, the Institute of Medicine, the National Governors Association, the AARP, and the Federal Trade Commission, among others. Notably, the Department of Veterans Affairs granted FPA to NPs across all of its facilities in late 2016 to meet the swelling national demand for healthcare services. In spite of the overwhelming evidence that NPs provide affordable, resource-efficient healthcare with excellent outcomes, states such as Michigan—those which operate under the yoke of 'restricted practice'— still limit the ability of these advanced practice nurses to work autonomously in accordance with their level of training and education.
Interestingly, MI is unique in that its NPs are not governed under a nursing practice act. In fact, they work under the authority of the Public Health Code (1978) along with 25 other healthcare professions. Also, they hold a 'specialty RN certification' under the PHC as opposed to a state license. While Michigan NPs still need physician oversight to prescribe schedule 2-5 controlled substances and cannot sign death certificates or workers' compensation claims, there has been one recent legislative victory to expand their ability to practice: MI HB 5400. This bill was signed by governor Rick Snyder in January 2017, and it allows NPs to prescribe nonscheduled drugs, as well as to dispense complimentary starter doses of qualifying pharmaceuticals; go on hospital rounds; perform independent house calls; and order physical or speech therapy without a collaborating physician.
Ryan S. Petty, a pediatric nurse at the University of Michigan Mott Children's Hospital who is nearing completion of his DNP-FNP program, wrote an op-ed on the benefits of extending FPA to Michigan's NPs. He noted that not only are NPs highly educated and boast significant clinical training prior to receiving their degrees, but they can also help fill the need for healthcare providers within MI. As proof of point, he stated that there was a projected shortage 8,000 to 12,000 physicians in the state, 4,000 of those in primary care. Further modernizing the scope of practice of NPs in the state would be a cost-effective method of addressing the growing demand for healthcare services.
Also, two experts from the RAND Corporation (Sept. 2016)—including Dr. Grant Martsolf, who graciously gave NPS an exclusive interview—recently examined the potential impact of giving FPA to NPs in Michigan. In this groundbreaking literature review and analysis, the RAND researchers found that a more generous scope of practice for NPs in MI "could possibly increase access to care, improve favorable utilization of care, decrease unfavorable utilization, and improve patient-centeredness," all advantageous outcomes. The study estimated that an additional 580,000 adults in Michigan—an increase of 7.5 percent—would be able to schedule medical appointments if NPs achieved FPA. Additionally, the report estimated that the move toward FPA would increase the likelihood that adults would get annual check-ups and reduce the number of emergency care visits.
In addition to Dr. Marsolf, two prominent clinicians and professors in Michigan granted exclusive interviews to NPS and discussed their views on achieving FPA in the state.
Interviews with Three Experts: Spotlight on Michigan's Nurse Practitioners
Dr. Grant Martsolf, Associate Policy Researcher at the RAND Corporation and Co-author of "Expanding Nurse Practitioner Scope of Practice in Michigan"
Dr. Martsolf is a researcher and professor with the Pardee RAND Graduate School. Additionally, he's an adjunct assistant professor at the University of Pittsburgh, where he formerly worked as a senior manager of program evaluations with the school's Medical Center. He also served as a research assistant at Pennsylvania State University's Center for Health Care & Policy Research, bringing considerable clinical, research, and industry experience to his studies.
What is your view on moving toward full practice authority for Michigan's NPs?
We did a literature review for the state of Michigan, all of the current studies that examine the effect of expanded scope of practice for NPs. It seems to improve access to care; that's something that's relatively consistent throughout the literature. Also, there do seem to be some improvements in patient experience, although there haven't really been any studies over time that have examined other aspects of quality of care. There's nothing in my review that would suggest that there would be any reduction in quality or compromising of patient safety with full practice authority.
What have been the biggest challenges in this fight?
There are a lot of people that are against expanding full practice for NPs. Physician organizations are probably the most vocal. I believe that the AMA has an official position on their website. It just comes down to the political atmosphere in the state of Michigan, basically who has the ears of the legislators. Most of the evidence suggests that nurse practitioners deliver safe care, especially experienced NPs; I have a colleague at Columbia named Lusine Poghosyan who studies nurse practitioner work environments, and one thing she saw was that NPs would report that their [supervising] doctors would provide more oversight at first, but then they'd develop a good work relationship and the NP would feel essentially independent. Experienced NPs—the ones that have been in practice for a long time—are very capable of working autonomously, but the question really comes down to what to do with the new graduates.
Do you think that this changes for DNP as opposed to MSN graduates?
I wrote a report for Nursing Outlook with David Auerbach about DNPs and we found no published evidence that getting a DNP leads to higher quality care among nurse practitioners, but obviously the American Academy of Colleges of Nursing, who commissioned me to do the study, feel very strongly about the DNP. The difference is in the DNP coursework, which includes policy studies and outcome improvement, and there's still a debate over whether that [knowledge] reallyimproves the day-to-day clinical care delivered by nurse practitioners.
What are some actionable steps NPs and others can take to advance the cause?
I think it comes down to a lobbying campaign and political compromise. My personal opinion is it might help from a political perspective to be willing to have a period of supervision before a full scope of practice kicks in. For example, New York state allows full scope of practice, but only after a certain number of hours of supervised care. That seems to be a nice compromise. Another thing to think about is nurse practitioner residency programs. A lot of people don't really know much about them. I have a paper that we hope will be published soon to help people understand what they provide. That's a major consideration: can we implement full practice after a residency or another period of training that will allow people to feel comfortable that new grads are ready to be independent?
Dr. Nancy George, Associate Professor and Graduate Specialty Coordinator for FNP Programs at Wayne State University
Dr. George has been a nurse practitioner for 23 years and has been with WSU since 2004 where she led the development of the school's BSN-to-DNP program. She currently is the PAC chairperson for the Michigan Council of Nurse Practitioners (MICNP), where she's also served as president. In addition to her extensive publication history, she's the recipient of many awards, including the AANP State Award for Excellence (2011) and the NONPF Outstanding Policy Award (2013).
What is your view on moving toward full practice authority for Michigan's NPs?
It's like moving a boulder uphill…Most of Michigan is rural and I grew up in a little town; for most of those years, we didn't really have any local healthcare services, but now we have Federally Qualified Healthcare Providers [in those areas], which is a huge step forward. The problem is that you have to have workers. What's interesting is that physicians might not mind going to rural areas, but their spouses don't like it because of the school districts and other amenities they may lack compared to larger areas…And the cost of a medical education is ridiculous; I don't blame doctors for wanting to be specialty and not work in primary care. It really is a crime that someone comes out of medical school with as much debt as they do. Those things all complicate our issue here in Michigan. Also, it's convoluted because it's governed by the Public Health Code and we don't have a nursing practice act like they do in other states. Making changes becomes more difficult…House Bill 5400 will make healthcare here more effective. For example, being able to write prescriptions with my name on it is important. I had patients who didn't take their medications for a month and when they came back to see me, they said it was because they didn't recognize the [collaborating] physician's name and thought they had the wrong prescription! It was just the doctor who delegated prescriptive authority to me at the time.
What have been the biggest challenges in this fight?
The biggest opposition has come from organized medicine, which has been true for the last 20 years. They say they're concerned for the public and its safety, but there's little to support that claim…The biggest problem is that there have been all of these incremental changes which are positive, but in Michigan, we are still not autonomous in our practice because there's no scope of practice for advanced nursing in the Public Health Code, which is something we want to work on moving forward.
What are some actionable steps NPs and others can take to advance the cause?
It is important for nurse practitioners and all APRNs to remain engaged in the policy process. We have made great strides in making connections with our legislators and having a voice in healthcare policymaking; it is important that we maintain this work. In partnership with legislators, nurse practitioners can continue making real and substantive changes to improving healthcare cost, quality, and outcomes. We will continue to work on legislative and policy issues that impact our ability to practice to the full extent of our education and training.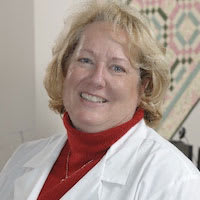 Dr. Denise Hershey, Assistant Professor at Michigan State University and MICNP Treasurer
Dr. Hershey is a professor in MSU's PhD and DNP programs. She brings more than two decades of clinical experience as a family nurse practitioner to her courses, and still works in urgent care at the Hayes Green Beach Hospital of Charlotte, MI. Impressively, she was accepted into the Oncology Nursing Society in 2016 and has received innumerable honors, including MSU's Undergraduate Research Mentor of the Year (2015) and the Theta Tau Alpha Psi Chapter Research Award (2010).
What is your view on moving toward full practice authority for Michigan's NPs?
Having full practice authority in the state of Michigan would not only increase access to care for the citizens of the state, but it would also enable all nurse practitioners to provide the quality of care that patients expect and deserve. I have been a family nurse practitioner for over 20 years; during this time, I have experienced the impact that not having full practice authority can have on the continuity of care and quality of care for my patients. Issues include not receiving test results because my collaborating physicians name appeared on the report, and also patients not being able to identify me as their primary healthcare provider when they are seen in an emergency room or specialist office, all of which contributes to the poor continuity of care. Until NPs have full practice authority, patients are at risk for experiencing fragmented care that can lead to adverse health outcomes.
What have been the biggest challenges in this fight?
The biggest challenge in this fight is getting the physician groups to understand that we are not in competition with them; as NPs, we are members of a healthcare team, which includes our physician colleagues and other healthcare professionals the patient may need. As a team, we need to work collaboratively in order to improve the health of our patients.
What are some actionable steps NPs and others can take to advance the cause?
The first step is for NPs to get to know their legislators and to educate them regarding the NP scope of practice, education, and training. NPs also need to work with legislative leaders on other issues that impact individual patient health and society's health as a whole. The building of collaborative relationships with key stakeholders is essential in order to advance our cause. Another important step is for NPs to become active members of their professional organizations at the national, state, and local levels. To be active does not necessarily mean holding an office, but it does mean supporting and participating in organization activities.
Conclusion: Paving the Way for Full Practice Authority in Michigan
The biggest challenge in this fight is getting the physician groups to understand that we are not in competition with them; as NPs, we are members of a healthcare team, which includes our physician colleagues and other healthcare professionals the patient may need. As a team, we need to work collaboratively in order to improve the health of our patients.
-Dr. Denise Hershey, 2017
Without a doubt, Michigan's HB 5400 represents a giant leap forward in the fight for full practice. Not surprisingly, there has been opposition from groups such as the Michigan State Medical Society, which represents 15,000 doctors in the state. In its own professional interests, the MSMS believes that healthcare teams should be primarily physician-led, arguing that NPs don't have adequate training to provide safe care in a full practice environment. It's worthy of note that evidence is scant to support the MSMS's claims; on the contrary, more restrictive practice environments for NPs have been associated with decreased access to healthcare services, less consumer choice, higher costs, problems with insurance reimbursements, and inefficiency in the delivery of care, among other complications.
One way for local activists to get involved is to attend the MI Board of Nursing meetings, which occur the first Thursday of every month in Lansing. Overall, only when NPs in Michigan and beyond have achieved full practice authority will they be able to provide seamless, cost-effective, and quality healthcare services to meet a growing demand.
Other local and national resources to assist people in achieving a full practice environment for NPs include:
Jocelyn Blore
Editor
Jocelyn Blore is the Managing Editor of NursePractitionerSchools.com. After graduating from UC Berkeley, Jocelyn traveled the world for five years as freelance writer and English teacher. After stints in Japan, Brazil, Nepal, and Argentina, she took an 11-month road trip across the US, finally settling into lovely Eugene, OR. When Jocelyn isn't writing about college programs or interviewing professors, she satirizes global politics and other absurdities at Blore's Razor (Instagram: @bloresrazor). Thank you for being interested.
Related Posts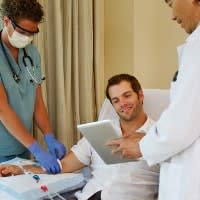 28 December 2018
A lack of access to primary care in the United States is one of the key reasons why the Commonwealth Fund ranks the U.S. as having the worst healthcare system in the affluent world. Looking to the future, the impending primary care provider shortage indicates that this problem is only to going to intensify, particularly in the South and Midwest.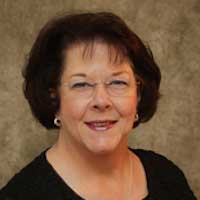 13 December 2018
Given the overwhelming evidence that NPs provide cost-effective, safe healthcare for their patients, it's time for Oklahoma to disabuse itself of unnecessary practice restrictions so that NPs can help alleviate the looming primary care provider shortage.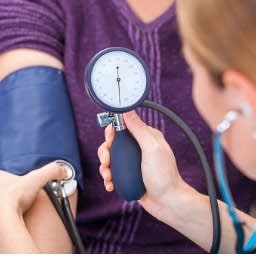 03 December 2018
Primary care, when accessible and publicized in communities, has been proven to diminish health disparities between social classes. The future of healthcare in the Northwest and all over the country is dependent on the reform insurance systems, policy, and education, among other aspects.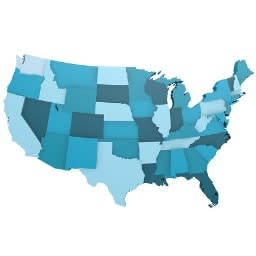 25 October 2018
As a shortage of primary care providers looms on our collective horizon, lack of access to primary care has the potential to get much worse. And, unfortunately, the South is going to be the most heavily impacted.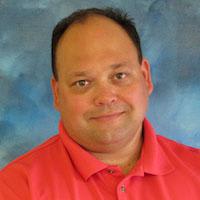 22 August 2018
Nurse practitioners such as Dr. Hemmer are justifiably frustrated with the practice conditions within Missouri. It's no surprise that many NPs finishing their studies choose to practice in other states where it's easier (and more lucrative) to go into business as a relatively independent healthcare provider.
Want to enroll in a family nurse practitioner program, but not sure where to start? This list offers a comprehensive look at affordable online nurse practitioner programs.
Ever thought of becoming a psychiatric-mental health nurse practitioner? Here's a list of online psychiatric nurse practitioner programs for nurses considering this career.
Interested in a nurse practitioner career? Explore this guide to discover the steps to become an NP, including required education and credentials.
Take care of your future.
Find the right program for you and advance your education with an online degree.