In Massachusetts and beyond, one of the most pressing issues in the nurse practitioner community is the fight to modernize practice regulations. In some states, NPs cannot provide healthcare to the full extent of their education and credentialing. As a result, NPs in states with limited practice authority cannot always fulfill their patients' needs without a "collaborative agreement" with a supervising physician. Preventing NPs from operating as autonomous providers can have serious consequences for the future of American healthcare, especially in rural regions or among high-risk populations which depend on the services of NPs for their primary care needs.
This situation is especially dire given the looming deficiency of physicians across the country. In fact, the American Association of Medical Colleges (AAMC April 2016) predicted that by 2025, there would be a shortage of between 14,900 and 35,600 primary care providers in the U.S. Given that 89.2 percent of NPs are certified in an area of primary care, states without full practice authority conditions are severely limiting their pool of qualified healthcare providers, in spite of the overwhelming evidence that NPs offer safe, cost-effective services.
It's worth noting that Massachusetts is the only New England state without NP full practice authority and has some of the most restrictive practice conditions in the country. By illustration, the Massachusetts Action Coalition reported that certified nurse practitioners (CNPs) must register with the Department of Public Health and have a supervisory agreement with a physician in place to prescribe Schedule II-VI drugs. Additionally, Schedule II drug prescriptions issued by APRNs must be reviewed within 96 hours and may be subject to a random "retrospective review." While NPs and other APRNs in the state may order diagnostic tests, they cannot legally interpret them. The Massachusetts Department of Health and Human Services further details the stringent guidelines surrounding NPs in specific cases such as cosmetic and dermatologic procedures; the use of a vagal nerve stimulator magnet; cardiopulmonary resuscitation in long-term care facilities; the administration of immunizing agents or vaccines; and foot care, among other areas.
These prohibitive regulations are especially baffling considering the wealth of organizations which support full practice authority for NPs. These include the Department of Veterans Affairs (VA); the Institute of Medicine (IOM); the Federal Trade Commission (FTC); the Bipartisan Policy Center (BPC); the American Association of Retired Persons (AARP); the National Governors Association (NGA); the National Conference of State Legislatures, and many more.
In sum, limited or restricted practice authority in states can lead to problems including insurance reimbursement issues; patient confusion about the role of NPs; snags in the continuity of care; lack of access to healthcare in rural areas; the movement of qualified NPs to states with more welcoming practice environments; and other issues.
NursePractitionerSchools has interview over 30 NPs across the country to get their views on this important issue. Read on to learn about practice authority through the eyes of an exceptional NP professor from Boston College, as well as to discover how to move the needle for NPs everywhere.
Interview with a Massachusetts NP Professor
Please note that the following interview has been lightly edited.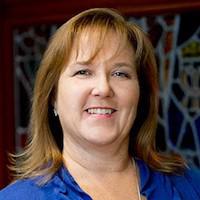 Sherri B. St. Pierre, Clinical Assistant Professor at Boston College
Professor St. Pierre is a certified pediatric nurse practitioner and a clinical assistant professor within the Connell School of Nursing. She's served in pediatric urgent care settings since 1996, and has been affiliated with Boston's Children's Hospital since 1990. Notably, she's an active member of Sigma Theta Tau; the Governance Committee for the Alpha Chi Chapter at Boston College; NAPNAP; and the Massachusetts Coalition of Nurse Practitioners (MCNP), where she helps to plan their annual conference. She also volunteers at Horizons for Homeless Children and served as a co-leader for Connell School's service trip to Nicaragua.
What is your view on moving toward full practice authority for NPs?
I am actively involved in the Massachusetts Coalition of Nurse Practitioners (MCNP) organization, which is the group leading the charge to support the legislation and bills allowing NPs in the state to practice independently. Massachusetts is currently only one of thirteen states that fully restricts nurse practitioners' right to practice. Other states with fully restrictive practice include: Tennessee, Oklahoma, Georgia, Missouri, Wisconsin, Michigan, South Carolina, North Carolina, Virginia, Florida, California, and Texas.
Have you ever felt limited by the NP practice laws in Massachusetts?
Every NP's experience is different, because our practice is based on the supervising physician in our office. We all work closely with physicians and other members of the healthcare team and like physicians, consult with specialists when needed. A frequent limitation occurs when it comes to prescribing medications. Although NPs in Massachusetts have legal authority to prescribe medications, current Massachusetts regulations require a supervising physician to oversee prescribing practices. This is one of the requirements that would be removed if H. 2351/S. 1257 passes.
What are some actionable steps NPs and others can take to advance the cause?
NPs should join MCNP and work with us as we work to advance our bills that to remove restrictive practice here in Massachusetts. There are a lot of ways to get involved, so anyone with questions should feel free to reach out to me, or contact us through our website. The MCNP also has regional chapters to make it easy for people. For example, in my area, we have monthly dinner meetings, which is a great way to stay connected.
Advancing Full Practice Authority in Massachusetts
What can be done is for NPs to join the MCNP or other specialty groups working for the cause to remove restrictive practice. The MCNP makes it very easy to write to legislators with the click of a button.
Professor Sherri St. Pierre, Boston College
It's clear that the national movement toward NP full practice authority is gaining steam in Massachusetts. By illustration, the Massachusetts Coalition of Nurse Practitioners (MCNP) Legislative Committee monitors changes in regulations governing the work of these invaluable healthcare professionals.
In January 2017, the MCNP filed an act to modernize local nursing practice laws and rein in healthcare costs by granting full practice authority. Governor Baker included this provision as part of House Bill 3829. This initiative was supported by the MA Health Policy Commission, in addition to a number of local organizations and businesses. This bill would remove the need for "dual oversight" by the Board of Registration in Medicine and extend full practice authority to NPs. It stipulates a two-year transition period for new NPs, during which they'd need the prescriptive supervision of a physician or experienced NP. In July, the past president of the MCNP and legislative co-chair, Stephanie Ahmed, testified before the Joint Committee on Health Care Financing on HB 3929. As of October 2017, the bill is still with the JCHCF.
With an aging American population facing higher rates of obesity and other health issues, a pervasive opioid epidemic, and areas of the state where patients have limited access to care, the time is now to expand full practice authority to NPs. Additionally, increased reliance on nurse practitioners can be a more cost-effective approach to healthcare. As the cost of healthcare continues to rise – for both the Commonwealth and patients – providing nurse practitioners with the ability to practice independently would provide Massachusetts with significant savings in healthcare costs in addition to saving money for patients. The average cost of a visit with a nurse practitioner can be between 20 and 35 percent lower than the average cost of an office-based visit with a physician. There's ample evidence to suggest that passing HB 3929 can:
Facilitate access to healthcare services, especially in rural areas
Provide more consumer choice among providers
Decrease the cost of healthcare
Smooth out the continuity of care
Reduce bureaucratic inefficiencies associated with "collaborative agreements"
Assuage patient confusion about the role of NPs
Everyone requires healthcare services at some point during their lives. Empowering NPs in Massachusetts and beyond to work in accordance with their education and training can only help the country address the imminent shortage of primary care providers. Join local and national associations; write local legislators; and seek out NP mentors such as Professor St. Pierre who are familiar with the fight for full practice authority. The future of U.S. healthcare depends on it.
Related Posts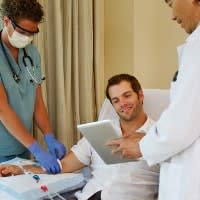 28 December 2018
A lack of access to primary care in the United States is one of the key reasons why the Commonwealth Fund ranks the U.S. as having the worst healthcare system in the affluent world. Looking to the future, the impending primary care provider shortage indicates that this problem is only to going to intensify, particularly in the South and Midwest.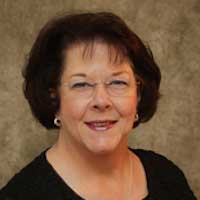 13 December 2018
Given the overwhelming evidence that NPs provide cost-effective, safe healthcare for their patients, it's time for Oklahoma to disabuse itself of unnecessary practice restrictions so that NPs can help alleviate the looming primary care provider shortage.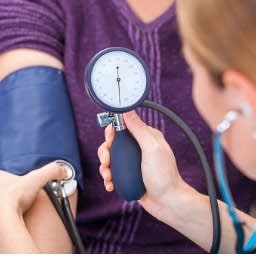 03 December 2018
Primary care, when accessible and publicized in communities, has been proven to diminish health disparities between social classes. The future of healthcare in the Northwest and all over the country is dependent on the reform insurance systems, policy, and education, among other aspects.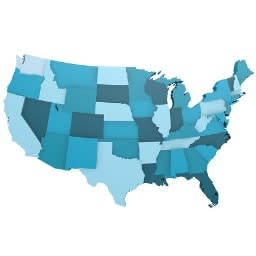 25 October 2018
As a shortage of primary care providers looms on our collective horizon, lack of access to primary care has the potential to get much worse. And, unfortunately, the South is going to be the most heavily impacted.
08 October 2018
Primary care is vital to a healthy, thriving population, and essential to a healthcare system that hopes to deliver efficient, cost-effective, and high-quality care to all. The Commonwealth Fund ranks the United States healthcare system last out of those of ten other high-income countries in the world.
Want to enroll in a family nurse practitioner program, but not sure where to start? This list offers a comprehensive look at affordable online nurse practitioner programs.
Ever thought of becoming a psychiatric-mental health nurse practitioner? Here's a list of online psychiatric nurse practitioner programs for nurses considering this career.
Interested in a nurse practitioner career? Explore this guide to discover the steps to become an NP, including required education and credentials.
Take care of your future.
Find the right program for you and advance your education with an online degree.