While I knew, desired, and accepted the need for collaboration with physicians because there are things that fall outside of my scope of practice, the rules and regulations set forth impede my ability to have autonomy and practice to the full extent of my abilities.
Beverly Roseberry, Clinical Instructor at Georgia State University
For nurse practitioners (NPs) across the nation, the struggle for full practice authority remains one of the most contentious issues in healthcare today. Defined as the ability of an APRN to practice to the full extent of his or her education and credentialing, practice authority conditions vary widely by state, from restricted to full practice. Georgia is notorious for being the last state in the country to grant NPs prescriptive privileges, and it remains one of the most restrictive regions for these healthcare professionals in the country. Hindering NPs' abilities to work autonomously is unnecessary given the abundance of evidence that they provide safe, cost-effective, and quality healthcare, with patient outcomes similar to (or better than) their physician colleagues, particularly in primary care environments. Furthermore, these prohibitive regulations are exacerbating a looming shortage of qualified healthcare providers.
In fact, the situation is even more dire in the "Empire State of the South." Georgia currently ranks 39th in the number of physicians per capita, and 49th in the number of primary care doctors. One report estimated that by the year 2020, Georgia was expected to rank dead last in the absolute number of physicians despite being the ninth most populous state in the country. These trends could prove disastrous for Georgia, and it's up to legislators to take action which will expand the pool of qualified primary care providers by extending full practice authority to NPs across the state.
Fully 89.2 percent of NPs are certified in an area of primary care, and 97.7 percent have graduate degrees. Despite their advanced training, the prescriptive authority for NPs is regulated by the Georgia Composite Medical Board, and NPs must have a "protocol agreement" in place with a physician; these agreements are based largely on a template and many NPs believe them to be a bureaucratic formality. Additionally, Georgia NPs are severely limited in their ability to order certain diagnostic tests (e.g., MRIs, CTs) and cannot prescribe Schedule II controlled substances at all.
Fortunately, there's a group of professionals, scholars, and tireless advocates who are working to change these restrictive conditions. Beth Stephens, JD published a detailed report entitled Perspectives on Advanced Practice Registered Nursing in Georgia. It argued that APRNs will be better able to serve patient primary care needs if they're granted full practice authority. She pointed out that over 80 percent of the state's counties have "substantial populations without a consistent source for primary care." Furthermore, there are 63 counties without a pediatrician; 79 lacking an OB/GYN; and 78 without a psychiatrist. Overall, the state should allow non-physician healthcare professionals such as NPs to practice more autonomously to alleviate some provider shortages, particularly in rural regions or those with high-risk populations. Tay Kopanos, the VP of the American Association of Nurse Practitioners (AANP), summed up the problem, stating that working in a restricted practice state is like "having a driver's license but needing permission from someone in your neighborhood before you can drive."
NursePractitionerSchools.com has interviewed 35 NP professors across the country on the issue of FPA in 2017. Through two new interviews with exceptional NP professors in Georgia, this article aims to advance the argument for full practice authority in this state and beyond.
Interviews with Two Prominent NPs in Georgia
The following interviews have been lightly edited for length and clarity.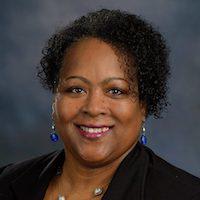 Beverly D. Roseberry – Clinical Instructor at Georgia State University
Professor Roseberry is a certified expert in women's health and a dedicated holistic practitioner. She's delivered several influential presentations in her field, including work for Spelman University's Words of Wisdom for Women Conference; the Harvest Lodge Ministries' Pain to Power Conference; and the National Black Women's Health Imperative, among others. She's a longtime contributor to Community Lifescapes WYZE, a public affairs broadcast, and is the recipient of prestigious community service awards from Kaiser Permanente, AstraZeneca, and Amerigroup.
What is your view on moving toward full practice authority for NPs?
I believe that inter-professional collaboration is key. In order for healthcare providers to address the myriad of challenges patient and clients may face, it takes collaboration. Fragmented healthcare has not garnered the results that we would like to see. As a professional, I have practiced according to the theories and beliefs of people like Florence Nightingale, Jean Watson, and Maslow, who created the Hierarchy of Needs. I feel that it is critical to provide care that is holistic or wholistic. Holistic care encompasses the mind, body, and spirit, paying thought to the environment and community of the patients we serve, including economic circumstances. In order to do so, we have accept the value of each member of the team and work collaboratively to accomplish goals like Healthy People 2020. In order to do that, we must see each other not as competitive usurpers or adversaries, but complementary, essential, and necessary members to adequately provide the continuum of care.
Have you ever felt limited by the NP practice laws in Georgia?
Yes, I have been severely limited by the NP practice laws. I incorporate my own practice where I provide holistic care to uninsured Georgia women and families. In order to do so, I had to get approval from the Medical Composite Board of Georgia. Their requirements included a mandated supervisory physician and designated physician. Additionally, I was limited in my role to prescribe certain medications. While I knew, desired, and accepted the need for collaboration with physicians because there are things that fall outside of my scope of practice, the rules and regulations set forth impede my ability to have autonomy and practice to the full extent of my abilities.
Also, when my longtime supervisory physician passed, I had difficulty finding a physician willing to work with me. Because I could not find an immediate replacement, I was unable to renew the DEA license that we fought long and hard to obtain here in the state of Georgia. Finally, I am disheartened that there are some healthcare providers who see me as incapable of providing the care I have been certified to deliver.
What are some actionable steps NPs and others can take to advance the cause?
I think it is very important to become a member of at least one or more agencies that are working everyday to insure that we do have the right to practice autonomously. In 2010, the The Institute of Medicine published "The Future of Nursing: Leading Change, Advancing Health." In that landmark study, there were three things that were very important to advanced practice registered nurses (APRNs):
Nurses should practice to the full extent of their education and training.
Nurses should achieve higher levels of education and training through an improved education system that promotes seamless academic progression.
Nurses should be full partners with physicians and other healthcare professionals, in redesigning healthcare in the United States.
I am still waiting to see these things manifest fully. As an NP in the state of Georgia I continue to face opposition to full practice autonomy despite a plethora of research and evidence that supports my ability to do so!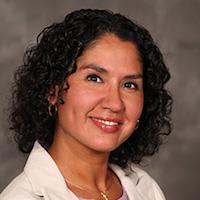 Dr. Imelda Reyes – Assistant Clinical Professor at Emory University
Dr. Imelda Reyes is a dual-certified pediatric and family health nurse practitioner and a celebrated clinician who has served with Children's Healthcare of Atlanta, Emory Healthcare, and Navy Healthcare. Since 2012, she's been a professor at Emory's Nell Hodgson Woodruff School of Nursing and a CHOA practitioner. Her impactful research focuses on childhood obesity, paying thought to parental perceptions, as well as reproductive healthcare among teenagers. Notably, she works primarily with underserved populations and is fluent in Spanish.
What is your view on moving toward full practice authority for NPs?
I think that FPA for NPs is the right thing to do for the citizens of our states. There are provider shortages on the physician side and by restricting the practice of other providers, we only limit the ability to take care of the patients and do what is right. In a state like GA, we have counties that don't have a physician at all and having to get a practice agreement is problematic. The physicians in our state cannot supervise more than eight NPs at a time. We can manage, diagnose, and treat patients in a safe manner and have proven that we are as good or better than physicians in multiple studies. We should be allowed to practice to match the highest level of our education.
Have you ever felt limited by the NP practice laws in Georgia?
Yes, I have felt limited. When it comes to managing a child with ADHD or something that requires a Schedule II prescription, it can be problematic if there is no physician around because they have to sign off on the script. Or if I want to volunteer in a medical capacity, I have to have a physician partner on the initiative. I don't like that insurance rules are also different by state and that some insurance companies do not fully recognize or reimburse NPs. I think once FPA has been recognized in all states, it will make things easier and run smoother for everyone. It is amazing that GA was one of the last states to allow prescriptive authority. It was just recently that I was able to sign off on a sports physical.
What are some actionable steps NPs and others can take to advance the cause?
Actionable steps:
Join your professional organization.
Be active in your professional organization.
Take advantage of the advocacy resources through your professional organization. I am a part of AANP and NAPNAP, both of which have excellent advocacy resources.
Get to know your legislators, both local and federal.
In GA, take part in "APRN of the Day" through CAPRN, which exposes you to the Capitol's inner workings.
When asked: write letters, tweet about issues, and keep up with the news of what is happening to our patients.
The Continued Fight for FPA in Georgia
We can manage, diagnose, and treat patients in a safe manner and have proven that we are as good or better than physicians in multiple studies. We should be allowed to practice to match the highest level of our education.
Dr. Imelda Reyes, Emory University
With the wealth of evidence that nurse practitioners provide high-quality, safe, and cost-effective healthcare, the time is now to advance full practice authority in Georgia and across the country. Requiring a written protocol with a supervising physician and preventing NPs from ordering certain diagnostic tests have impeded the abilities of these skilled clinicians. These prohibitive and outdated laws can increase healthcare costs; inconvenience patients; lead to confusion with insurance disbursements; present snags in the continuity of care; and worsen the shortage of primary care providers, especially for underserved populations.
For these reasons and more, there are countless organizations which support granting FPA to nurse practitioners nationwide. These include the Bipartisan Policy Center; the AARP; the Federal Trade Commission; the Department of Veterans Affairs; the National Governors Association; the National Conference of State Legislatures; and the Institute of Medicine, among many others.
In sum, granting full practice authority to Georgia's NPs can make services more cost-effective and increase access to healthcare across the state. Here's only a handful of the active professional associations fighting tirelessly to advance the cause:
Jocelyn Blore
Editor
Jocelyn Blore is the Managing Editor of NursePractitionerSchools.com. After graduating from UC Berkeley, Jocelyn traveled the world for five years as freelance writer and English teacher. After stints in Japan, Brazil, Nepal, and Argentina, she took an 11-month road trip across the US, finally settling into lovely Eugene, OR. When Jocelyn isn't writing about college programs or interviewing professors, she satirizes global politics and other absurdities at Blore's Razor (Instagram: @bloresrazor). Thank you for being interested.
Related Posts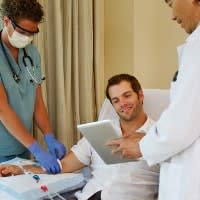 28 December 2018
A lack of access to primary care in the United States is one of the key reasons why the Commonwealth Fund ranks the U.S. as having the worst healthcare system in the affluent world. Looking to the future, the impending primary care provider shortage indicates that this problem is only to going to intensify, particularly in the South and Midwest.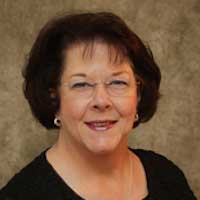 13 December 2018
Given the overwhelming evidence that NPs provide cost-effective, safe healthcare for their patients, it's time for Oklahoma to disabuse itself of unnecessary practice restrictions so that NPs can help alleviate the looming primary care provider shortage.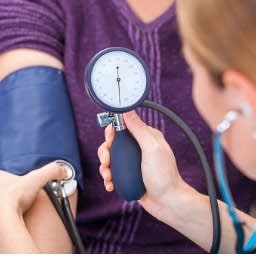 03 December 2018
Primary care, when accessible and publicized in communities, has been proven to diminish health disparities between social classes. The future of healthcare in the Northwest and all over the country is dependent on the reform insurance systems, policy, and education, among other aspects.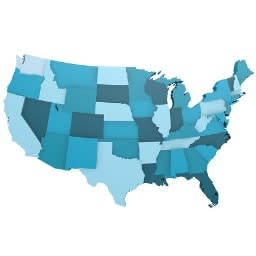 25 October 2018
As a shortage of primary care providers looms on our collective horizon, lack of access to primary care has the potential to get much worse. And, unfortunately, the South is going to be the most heavily impacted.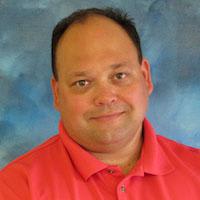 22 August 2018
Nurse practitioners such as Dr. Hemmer are justifiably frustrated with the practice conditions within Missouri. It's no surprise that many NPs finishing their studies choose to practice in other states where it's easier (and more lucrative) to go into business as a relatively independent healthcare provider.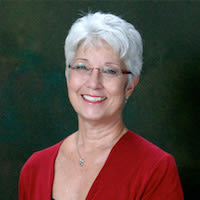 17 May 2018
In states such as Alaska, Colorado, and Oregon, NPs have full practice authority and enjoy relative autonomy in treating patients, working to the utmost extent of their training and credentialing. In places such as Tennessee, however, NPs labor under restricted practice conditions and may be treated as mere mid-level providers who require physician supervision throughout their careers.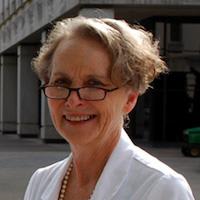 16 March 2018
For nurse practitioners in South Carolina and other "restricted practice" states, providing treatment to patients can prove a struggle. According to the South Carolina Nurse Practice Act, NPs must practice within 45 miles of supervising physician, making it impossible to provide healthcare services in rural regions without doctors.
Want to enroll in a family nurse practitioner program, but not sure where to start? This list offers a comprehensive look at affordable online nurse practitioner programs.
Ever thought of becoming a psychiatric-mental health nurse practitioner? Here's a list of online psychiatric nurse practitioner programs for nurses considering this career.
Interested in a nurse practitioner career? Explore this guide to discover the steps to become an NP, including required education and credentials.
Take care of your future.
Find the right program for you and advance your education with an online degree.