As attorney Barbara Safriet has often pointed out, this is a double-sided scope of practice problem, with those deemed independent providers legally able to perform acts that may have no relation to their training or skill set, while other providers are hamstrung for no evidentiary reason.
Dr. Kim Curry, Associate Dean and Professor at the University of Florida
While most people are aware of the looming primary care provider shortage across the country—especially in Florida—many aren't aware of a solution which can help alleviate that problem: extending full practice authority (FPA) privileges to NPs. In fact, FL alone will need an additional 4,671 PCPs by 2030—an increase of 38 percent over the 2010 workforce—to keep up the current rates of service utilization. Despite the crisis on the horizon, several U.S. states including Florida place undue burdens on patients and healthcare providers by limiting the autonomy of NPs.
Nurse practitioner practice authority varies widely among U.S. states. In states such as Oregon, Arizona, Colorado, Minnesota, Iowa, and Wyoming, NPs are able to work in accordance with their advanced level of preparation, experience, and certification; in the most populous states such as California, Texas, and Florida, however, NPs are limited in their abilities to provide care. They may be expected to secure expensive "collaborative agreements" with supervising physicians to prescribe even basic medications; they may need doctor approval to order basic diagnostic tests or otherwise take on responsibilities for which they are fully equipped.
Featured Online Programs
Find a program that meets your affordability, flexibility, and education needs through an accredited, online school.
The Florida Association of Nurse Practitioners (FLANP 2017) points out that a shortage of PCPs coupled with an aging Baby Boomer population can result in limited access to care, skyrocketing healthcare costs, and a lessening quality of life for all. Furthermore, FLANP stated that, "Changing restrictive nurse practitioner licensure laws has been demonstrated in other states to increase primary care access and reduce costs." Having a more welcoming practice environment also can attract more NPs to this high-need state and add to local economic activity.
In a Tampa Bay Times (June 2017) letter to the editor, Naomi Grasso rightly argues that FL is one of only 11 states which restricts NPs' ability to practice, and many patients aren't even aware that their NP is expected to maintain cumbersome supervision agreements in place because they typically never meet with the "collaborating physician."
Perhaps most importantly, there's a wealth of evidence showing that NPs provide safe, high-quality, and cost-effective healthcare with outcomes on par with physicians. The Advance Healthcare Network (Feb. 2017) stated that 50 percent of PCPs in the United States are NPs. Tay Kopanos, the vice president of the American Association of Nurse Practitioners (AANP), argued that living in a restricted practice state is akin to "having a driver's license but needing permission from someone in your neighborhood before you can drive."
Fortunately, there are some glimmers of hope in Florida. By illustration, the state's Nurse Practice Act was amended in 2016 allowing NPs to prescribe controlled substances; it's worth adding that Florida was the 50th and last state in the country to do so. And they still require physician oversight and often can give no more than a seven-day supply.
As of July 2017, 21 states and Washington DC had FPA. During the first half of this year, NursePractitionerSchools.com has interviewed nearly 30 prominent NP professors across the country on their FPA views; all but one have been in support of FPA, advocating to let these healthcare professionals work to the full extent of their education, credentialing, and training. This piece explores this important issue through the eyes of two exceptional NP professors in Florida.
Interviews with Two Eminent NPs in Florida
The following interviews—the first conducted by email and the second conducted by phone—have been lightly edited for length and clarity.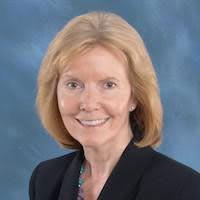 Dr. Kim Curry, Associate Dean for Student Affairs and Professor at the University of Florida
Dr. Curry is an experienced educator, clinician, and researcher. She's done extensive work on public health history and primary prevention, paying thought to immunizations. In addition to teaching pharmacotherapeutics and DNP clinical courses, she manages students with DNP projects and residencies. Notably, she maintains a vibrant clinical practice at the Helping Hands Clinic in Gainesville and is an active fellow of the American Association of Nurse Practitioners (AANP), as well as a member of Sigma Theta Tau and local NP associations.
What is your view on moving toward full practice authority for NPs?
I believe in making evidence-based decisions. I support full practice authority for APNs as the evidence shows that it is working. The law always follows practice, so it's frustrating to live through this long process. We have to remember that this type of baseless restriction has happened many times in the past from a legislative standpoint. For example, it has not been that many years since osteopathic physicians were treated as second class citizens by allopaths. It's more of the same. As attorney Barbara Safriet has often pointed out, this is a double-sided scope of practice problem, with those deemed independent providers legally able to perform acts that may have no relation to their training or skill set, while other providers are hamstrung for no evidentiary reason. Like I said, frustrating.
Have you ever felt limited by Florida's NP practice laws?
Yes. I've been an APN since 1998, and have frequently practiced without another provider present, and rarely have I had my collaborating provider present. I have never felt that these laws served any purpose. It is up to each of us as individuals: MD, APN, DO, PA, etc, to know and respect our limits, to ensure we can refer a patient to another provider when needed, and to follow through with this.
What are some actionable steps NPs and others can take to advance the cause?
I recently attended the 2017 AANP meeting in Philadelphia. Membership statistics were reported on a state by state basis. Generally, less than 30 percent of APNs in each state belong to their national organization. We all need to participate at the national level. That is step #1, because the national organization fights for all of us and has a strong and savvy legislative team.
The second thing is to join APN groups at the state and local level, and in doing so make contact with your state senator and representative so they can see our strength in numbers. They must hear the message from constituents until it can no longer be ignored, or muffled by the sounds of dollar bills flowing in from opposing groups. We must also contribute to our PACs so that we can have skilled representation in Tallahassee.
The third step is the education that has to take place when you connect with patients and legislators. As providers, we all tend to make assumptions about what our patients understand about their health. We make this same mistake with regard to the general public's understanding of our education and capabilities. We have to follow sound educational principles: start with the basic facts, frequent repetition, make sure we look and sound like the educators we are, and check back to see if learning has occurred.
Finally, it is up to us to ensure that we are graduating APNs who are capable of meeting the challenges before them, in both the clinical and broader professional sense. It's critical that our graduates provide a high quality of service in the workforce, and are able to engage in networking and public education. Florida struggles with quality control measures in nursing education programs. We have to be watchful and ensure that there is a reasonable level of quality control in nursing education.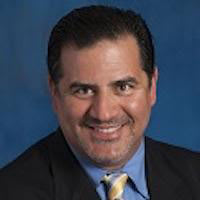 Dr. Reynel Lavandera, Professor at Barry University
Dr. Lavandera has nearly two decades of experience in solid organ transplantation and is a board-certified family NP. He received the South Florida Transplant Foundation Leadership Award and serves on the Board of Directors for the TC Care Foundation, an organization which provides community education, publications, and resources on transplants. He focuses his research on Hispanics and the factors which lead them to consider solid organ donation. Notably, he's the author of numerous presentations and scholarly articles.
What are your views on expanding practice authority to nurse practitioners in Florida?
It definitely would be beneficial for us. Unfortunately, Florida is the one of the most limiting states. Slowly, we're making gains but especially when there are so many medications and controlled substances such as opiates involved, basically we have our hands tied. And the way that they pass the legislation…it's like telling the nurse practitioner we know you can do this; we know you're qualified; but we want to control you. That's basically what the legislation is saying.
Are the collaborative agreements with physicians expensive in Florida?
It all depends. Florida is a very difficult state for healthcare because the medical association here is very tightknit and practices an old-school way of thinking. It's especially difficult for a new nurse practitioners like the ones graduating from our university. They're trying to get their first job, and a lot of times, they end up at large practices with big groups of physicians or working for one of the hospitals or rehab centers. It's tough to set up a collaborative agreement with an independent physician, but I actually did a few years ago. I have my own personal practice with a collaborative agreement with the medical director and I pay a monthly fee. It can get pretty pricey.
We have an overabundance of physicians in Florida, but not so many that are willing to work with a nurse practitioner. In Florida, they want to have complete control over the nurse practitioner and the billing procedures. Even though the nurse practitioner has their own NPI number and their own license—they're completely independent providers—most physicians want to have that control over the individual.
You're a very accomplished professional, especially with organ transplants. Have you yourself had any incidents where an expanded practice authority would have provided better outcomes in healthcare?
Most definitely yes. I spent many years in transplants. I worked with liver transplants and later heart transplants, and it was extremely limiting because with specialty care, even a lot of the insurance companies weren't willing to take orders from a nurse practitioner. I had to go to the MD in order to approve things. It affects the way you're able to practice and care for your patients. It makes you go through extra hurdles that really are not necessary.
What can nurse practitioners or other advocates to do in order to promote the cause of full practice authority in Florida and beyond?
The most important thing is to stay active politically. You need to know what's happening and get involved politically. Let your representatives know how it's affecting your patients in a negative way. I think that's the most important thing, and also many people have misconceptions about how well-qualified nurse practitioners really are and they may question how we're able to practice. People might not understand what our role is and the limitations, but every chance I get, I explain to them what the role of a nurse practitioner is and how beneficial it can be. It's education, education, education!
The Continued Fight for FPA in Florida
They must hear the message from constituents until it can no longer be ignored, or muffled by the sounds of dollar bills flowing in from opposing groups.
Dr. Kim Curry, Professor and Associate Dean and the University of Florida
Given the overwhelming evidence demonstrating the quality and cost-effectiveness of nurse practitioner care, it's time for Florida to move forward by extending full practice authority rights across the state. In the Sunshine State and beyond, it's clear that restricting the ability of NPs to fulfill their functions as healthcare providers not only increases costs and inconvenience for patients, but it also encourages NPs to seek out states with more modern, accommodating laws, places which enable NPs to work to the full extent of their training and education.
As mentioned in both interviews, there's one powerful group that's staunchly opposed to granting NPs FPA: medical associations and their lobbies. It's crucial to convince physicians that NPs aren't in competition with them, but rather they seek to work in a collaborative environment as part of a team; at the same same, NP should be able to work as independent providers with full prescriptive authority, the ability to create treatment plans, the authority to sign death certificates, and otherwise be free from the hassle of expensive "collaborative agreements."
Nurse practitioners can take several actions to promote the FPA cause in Florida. Both interviewees mentioned the importance of remaining politically active through local and national NP associations; calling legislators; and educating the public about the role of NPs and the invaluable primary care services they provide. There's evidence that states with FPA for NPs not only boast savings in healthcare, but also have lower hospitalization rates and better health outcomes. These findings are echoed in a 2015 study from Columbia University, which found that NPs in primary care roles performed on par with doctors, but they spend more time with patients and didn't add extra costs; furthermore, the patients NPs treated required fewer overall primary care visits.
In sum, the abundance of evidence showing the effectiveness of NPs has convinced countless national organizations to support FPA. These groups include:
Bipartisan Policy Center
National Governors Association
National Conference of State Legislatures
AARP
Federal Trade Commission
Institute of Medicine
Department of Veterans Affairs
Ultimately, extending FPA in Florida will likely bring down costs, iron out confusion with insurance reimbursements, make services more efficient, and increase overall access to healthcare, particularly in rural and other underserved areas. Here are some organizations to help Florida NPs and others join the cause:
Jocelyn Blore
Editor
Jocelyn Blore is the Managing Editor of NursePractitionerSchools.com. After graduating from UC Berkeley, Jocelyn traveled the world for five years as freelance writer and English teacher. After stints in Japan, Brazil, Nepal, and Argentina, she took an 11-month road trip across the US, finally settling into lovely Eugene, OR. When Jocelyn isn't writing about college programs or interviewing professors, she satirizes global politics and other absurdities at Blore's Razor (Instagram: @bloresrazor). Thank you for being interested.
Related Programs
Related FAQs
Related Posts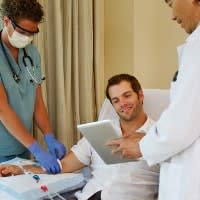 A lack of access to primary care in the United States is one of the key reasons why the Commonwealth Fund ranks the U.S. as having the worst healthcare system in the affluent world. Looking to the future, the impending primary care provider shortage indicates that this problem is only to going to intensify, particularly in the South and Midwest.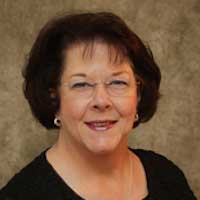 Given the overwhelming evidence that NPs provide cost-effective, safe healthcare for their patients, it's time for Oklahoma to disabuse itself of unnecessary practice restrictions so that NPs can help alleviate the looming primary care provider shortage.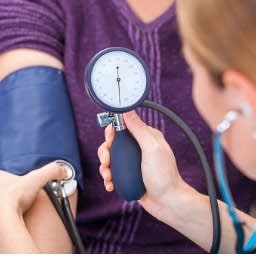 Primary care, when accessible and publicized in communities, has been proven to diminish health disparities between social classes. The future of healthcare in the Northwest and all over the country is dependent on the reform insurance systems, policy, and education, among other aspects.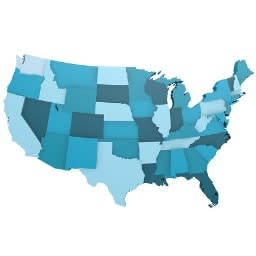 As a shortage of primary care providers looms on our collective horizon, lack of access to primary care has the potential to get much worse. And, unfortunately, the South is going to be the most heavily impacted.
Want to enroll in a family nurse practitioner program, but not sure where to start? This list offers a comprehensive look at affordable online nurse practitioner programs.
Ever thought of becoming a psychiatric-mental health nurse practitioner? Here's a list of online psychiatric nurse practitioner programs for nurses considering this career.
Interested in a nurse practitioner career? Explore this guide to discover the steps to become an NP, including required education and credentials.
Take care of your future.
Find the right program for you and advance your education with an online degree.