Heroism in Nursing Practice: PNP Heroes
Pediatric nurse practitioners often serve in the communities which have the greatest need. They are known to be loyal service-leaders who not only provide excellent services to children and families but also become advocates for change and improvements for the voices that would otherwise be unheard.
Dr. Anne Derouin, Duke University
According to the American Association of Nurse Practitioners (AANP 2016), there are more than 220,000 nurse practitioners across the country, and 6.4 percent of them are pediatric NPs working in primary care. Adequate access to healthcare is an omnipresent concern across the US, and one way to meet the growing shortage of medical professionals is to empower PNPs to practice to the full extent of their education, clinical training, and credentialing (i.e., grant them full practice authority); unfortunately, a political fight has subsumed the debate for decades and NP practice authority still varies widely among states.
There's abundant evidence that NPs, including those in the pediatric specialty, provide cost-effective and resource-efficient healthcare with quality patient outcomes. In fact, the National Association of Pediatric Nurse Practitioners (NAPNAP) maintains a trove of position papers about issues such as prescriptive authority, the ability of PNPs to prescribe pharmaceuticals and medical devices to patients. NAPNAP (2016), the Institute of Medicine, the AANP, the VA, and many others advocate for NP full prescriptive authority. Dr. Beth Phoenix, a psychiatric NP and professor at the UCSF, poignantly summarized the problem in a 2017 interview; she revealed that the requirement of physician supervision to prescribe drugs "is currently functioning as a barrier to employing PMHNPs in systems that have long-standing shortages of mental health providers with prescriptive authority, which increases the long wait times for consumers needing these services." The same is true for PNPs trying to serve children and their families.
The main opponents to granting NPs full practice privileges are physician groups. Notably, a majority of NPs are female and there's some evidence of sexism in this long fight. By illustration, Dr. Nancy Rudner Lugo, a professor at George Washington University, discovered that states which historically ratified the Equal Rights Amendment (ERA) were more likely to have FPA for NPs (Online Journal of Issues in Nursing 2016). In sum, she stated, "A more egalitarian view of women, as reflected in support for the ERA in the state, was found to be associated with regulations recognizing full practice authority for NPs, CNMs, and CRNAs." While the conclusion isn't definitive, it's a thought-provoking coincidence, especially since a recent Harvard University study found that female doctors have superior patient outcomes to male doctors (JAMA Internal Medicine 2017).
In three exclusive interviews, this piece celebrates the invaluable contributions of PNPs across the country and advances the case for granting full practice authority nationwide.
Interviews with Three Exceptional Pediatric NPs
Three professors from prestigious universities graciously agreed to interviews with NPS. They shared anecdotes about the crucial contributions of PNPs and how granting full practice authority can improve healthcare delivery nationwide.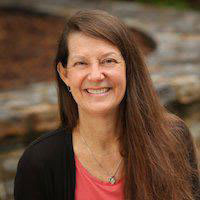 Dr. Anne Derouin, Associate Professor at Duke University
Dr. Derouin has more than 30 years of experience in pediatric nursing. She's both an alumna and an esteemed professor at the Duke University School of Nursing. She currently serves as the lead faculty in the PNP (primary care) major at the MSN program and still provides clinical healthcare to adolescents through community- and school-based medical centers. Notably, she's active in shaping national policy and is the co-chair for NAPNAP's Adolescent Special Interest Group. She's also the recipient of numerous awards, including the 2016 Cheryl Lynne Matthews Nooe "Caring Heart Award" from the NC School-based Health Alliance (NCSBHA) and a 2015 Duke SON "Outstanding Faculty Award."
Please share a short anecdote about how a PNP changed a patient's life. It could be about yourself or a colleague.
I was just in the Detroit/Dearborn area for a site visit. I saw a tremendous need for pediatric nurse practitioners there and across MI, especially in some of the desolate urban areas of Detroit where there were many children in the schools and walking along the streets but very few primary care providers. I know many infants, children, and teens there would benefit from ongoing healthcare that promotes safety and addresses these disparities. Pediatric nurse practitioners often serve in the communities which have the greatest need. They are known to be loyal service-leaders who not only provide excellent services to children and families but also become advocates for change and improvements for the voices that would otherwise be unheard. This has become increasingly urgent as the pediatrician numbers have diminished in underserved areas. We can fill gaps and serve as partners with providers to ensure there are healthcare provisions for all.
I've had years of experience working in school-based health centers for children and teens. Michigan has led the way in this effort for more than a decade with a large number of SBHCs across the state. (I have done similar work here in NC and partnered with some of the MI SBHC practitioners for training and clinical practice.) SBHCs are unique in that they can provide healthcare services to kids without their parents leaving work or having to arrange the visits. Here, we can provide services like sports physicals, well-child checks, college entrance physicals, work physicals, immunizations and testing, as well as help manage chronic conditions that affect school performance and attendance like asthma and behavioral health issues. [Additionally we treat] acute conditions like strep throat, vomiting, rashes, minor injuries etc. We also have the opportunity to help children learn to care for themselves through education—hygiene, dental health, growth and development issues, nutrition, sexual health and testing, and transitioning care to adult services.
Through my ongoing service, I have cared for thousands of kids that did not have health insurance (pre-ACA), access to care, or even the ability of their families to get them to services. I have also trained nurses, nurse practitioners, and medical students. [The SBHC] wasn't staffed routinely by an MD, but I was honored to serve as the primary healthcare provider. I became the partner in the community and when needed, readily referred kids to MDs who would continue the care, while also adding services to the clinic in the school. It continues to serve the community…I also enabled countless kids to join sports team by completing their sports physical on time, which allowed them to stay in healthy in school/sports activities with adult mentors rather than on the streets, at home alone, or becoming a gang member. SBHCs really work and NPs are responsible for them functioning in such effective and cost-efficient settings that protect kids' health and promote their well-being.
How would advancing to full practice authority empower PNPs?
We are asking lawmakers in NC to consider modernizing the Nurse Practice Act so that we can continue to serve in the exact same manner we always have as NPs but without direct MD supervision. We want to continue as partners but not have to be regulated and restricted by the paperwork and fees to apply to both the Board of Medicine and the Board of Nursing to practice.
Advancing NPs to full authority would allow NPs to serve in rural settings of MI like the Upper Peninsula, as well as in farming areas which see migrants and low income populations. These are locations where PNPs really shine in their service and may become the only provider in a community. They are always partners and always eager to work with MDs (not in competition). We honor the expertise MDs offer communities.
I'm honored to serve as a CPNP and to educate the future generation of PNPs.
More than half of my graduates serve in rural and underserved areas; all of them work where they see the most need and opportunity to help children and families. As students and as practitioners, they focus on establishing partnership with healthcare team members, especially the local pediatricians. Together they will aim to reduce healthcare disparities and promote wellbeing. We see that as the path to a prosperous nation in the future!
The BEST way to [advocate for FPA] is by engaging lawmakers the same way we engage with patients as NPs—be interested in them, offer them education, and have a long-term therapeutic relationship. It means you have to take time out to talk to your lawmakers to share your story, not expecting them to have a clear understanding. They also really enjoy coming to the clinical sites and learning about your work in 'real time.' They are typically amazed by the empathy, professionalism, knowledge and compassion NPs demonstrate. The effort goes a long way! Messages and calls also work well to bring attention to an issue, so even for the busiest NP, there is opportunity to advocate.
Amanda Bennett, Adjunct Clinical Assistant Professor at the University of Illinois, Chicago
Dr. Bennett is dual-certified as a pediatric and neonatal nurse practitioner. She's worked full-time as an NNP for almost 30 years in NICUs and much of her research is focused on neonatal IV therapy. In this capacity, she continues the work and advocacy from her DNP project titled "Be a Stickler and Stick Less." She has consulted a PICC line manufacturer and provided hands-on trainings nationwide.
Please share a short anecdote about how a PNP changed a patient's life. It could be about yourself or a colleague.
For my entire career I have practiced in the acute care setting of a neonatal intensive care unit (NICU) as an NNP/PNP. I have also spent some time in the Developmental Follow-Up Clinics, where NICU graduates return for intense screening to see whether they are meeting their developmental milestones, and [to gauge] the subsequent need for intervention if they are not.
I do not feel I change my patients' lives as an NP as much as I feel that having a preterm or sick newborn changes their parents' lives forever. My role is to guide them through the journey, whatever the outcome may be. Early on, I realized I needed to change my philosophy from "my job is to [cure] your child" to "my job is to make your child able to function to their fullest possible capability." I have the privilege of sharing the most intimate moments with these families—from birth onward. We become part of each other's lives, some for a very long time. I am amazed everyday how resilient my patients are, but I am more amazed at how resilient the families are who care for them.
How would advancing to full practice authority empower PNPs?
Full practice authority IS empowerment. It would be much better [to practice] in a collaborative environment versus a competitive one. NPs can offer patients a practice style that blends the nursing and medical models. Limiting our ability to practice with full autonomy limits what we can offer our patients. It also limits how we are perceived by those in other healthcare disciplines and by the public, [not to mention] the level of insurance reimbursement.
Dr. Cheri Barber, Clinical Assistant Professor and PNP Program Coordinator at the University of Missouri, Kansas City
Dr. Barber is a valuable member of the pediatric nursing community and an asset to advanced practice leadership. A skilled clinician who is highly regarded for her clinical expertise in the care of children and families, she delivers high quality primary care in a variety of settings and has assumed leadership roles in national organizations. She served as president of both the National Association of Pediatric Nurse Practitioners (NAPNAP) and the Association of Faculties for Pediatric Nurse Practitioners (AFPNP). Dr. Barber has consistently integrated innovative modalities and online methodologies into her teaching portfolio and enjoys teaching the next generation of pediatric nurse practitioners. She's also served as a "consultant" and educator for a PICC manufacturer.
Please share a short anecdote about how a PNP changed a patient's life.
As PNPs we pride ourselves on looking at the 'whole person' and the ability to be good listeners, hearing the parents and/or guardians' concerns. SJ was a 15 month-old who came into the practice for his initial well-child visit with the PNP. Both parents were with SJ at this visit. As the PNP began to ask questions, she noted concern on the mother's face, so she continued to ask direct questions about if she had specific concerns regarding her son. By giving the mother additional time to discuss her ongoing concerns, the PNP discovered that the mother had continually tried to tell her prior primary care provider about her son's inability to crawl or walk, and that he was unable to say any words but cried when he wanted something. The PNP observed the toddler during and after the exam, noting deficits and areas of concern. She spoke openly with the parents and prior to their leaving the office, the PNP was able to schedule appointments with specialty providers. Three weeks later, the PNP received a phone call from the parents letting her know how they appreciated not only her time but also her ability to move everything quickly once the parents had discussed their concerns. They now have a diagnosis and although they have a long road ahead [seeing many] specialists, they are confident that their son will have the best outcome all because their PNP listened.
How would advancing to full practice authority empower PNPs?
One of the most significant gaps in healthcare nationally is the availability of primary care providers. PNPs are educated to provide comprehensive, cost-effective, high-quality healthcare services in diverse settings from birth to 21 years of age. The best model of care for patients is the 'team approach' that allows for each member of the team to work to the full extent of their education. The most common pushbacks to adopting any model are a fear of change and uncertainty. These challenges can be overcome by getting everyone within the 'team' to understand that this is not a competition and that being part of the healthcare team—which includes nurse practitioners, physicians, and other healthcare professionals—allows for the best outcomes for our patients.
Advancing the Fight for Full Practice Authority
One of the most significant gaps in healthcare nationally is the availability of primary care providers. PNPs are educated to provide comprehensive, cost-effective, high-quality health care services in diverse settings from birth to 21 years of age. Allowing PNPs to work to the full extent of their education and certification increases patient access to health care.
Dr. Cheri Barber, University of Missouri, Kansas City
This piece aims to draw attention to the invaluable role that pediatric nurse practitioners play in healthcare. By highlighting their contributions to the wellbeing of children and families nationwide, it becomes clearer that denying NPs full practice authority privileges is unfair and compromises the ability of trained professionals to help others.
As of March 2017, there are still 29 states which curtail the power of NPs to practice to the full extent of their education, training, and credentialing; this is unjust in the face of mounting evidence that NPs offer cost-effective, quality medical treatment, expanding access to care across all patient populations. Denying NPs less authority than they deserve by requiring physician oversight for even the most basic aspects of care creates a bureaucratic waste of resources and time.
Above all, there's a growing movement toward granting NPs the professional privileges they earned through their education and credentialing. Recognizing a projected shortage of primary care healthcare providers in the US, the Institute of Medicine, the VA, the AARP, the NGA, the BPC, and the FTC (among many others) have advocated for granting NPs full practice authority nationwide. In addition to engaging lawmakers, calling representatives, and sending messages, it's important to convince physicians that NPs aren't in competition with them, but rather seek to serve as empowered members of the team. With recent victories for NPs in Michigan and a growing awareness of the issue in other states, there's much hope for progress on into the future.
Jocelyn Blore
Editor
Jocelyn Blore is the Managing Editor of NursePractitionerSchools.com. After graduating from UC Berkeley, Jocelyn traveled the world for five years as freelance writer and English teacher. After stints in Japan, Brazil, Nepal, and Argentina, she took an 11-month road trip across the US, finally settling into lovely Eugene, OR. When Jocelyn isn't writing about college programs or interviewing professors, she satirizes global politics and other absurdities at Blore's Razor (Instagram: @bloresrazor). Thank you for being interested.
Related Programs
Related FAQs
Related Posts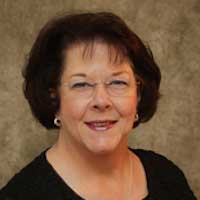 13 December 2018
Given the overwhelming evidence that NPs provide cost-effective, safe healthcare for their patients, it's time for Oklahoma to disabuse itself of unnecessary practice restrictions so that NPs can help alleviate the looming primary care provider shortage.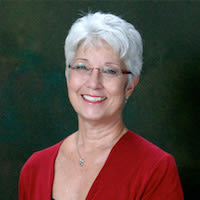 17 May 2018
In states such as Alaska, Colorado, and Oregon, NPs have full practice authority and enjoy relative autonomy in treating patients, working to the utmost extent of their training and credentialing. In places such as Tennessee, however, NPs labor under restricted practice conditions and may be treated as mere mid-level providers who require physician supervision throughout their careers.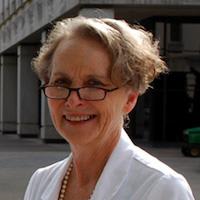 16 March 2018
For nurse practitioners in South Carolina and other "restricted practice" states, providing treatment to patients can prove a struggle. According to the South Carolina Nurse Practice Act, NPs must practice within 45 miles of supervising physician, making it impossible to provide healthcare services in rural regions without doctors.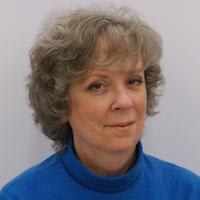 30 January 2018
Acute care nurse practitioners (ACNP) are integral to the American healthcare landscape. These highly skilled professionals work in a wide range of settings to provide high quality care to patients as part of robust, specialized healthcare teams.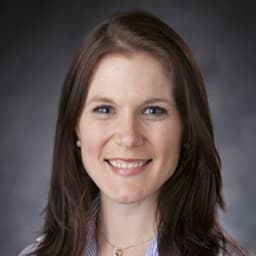 10 January 2018
In the national battle for NP full practice authority, North Carolina's tireless activists have made great strides, introducing more bills in recent years than other "restricted practice" states. Regions such as California, Florida, and North Carolina deny advanced practice nurses the ability to work to the full extent of their training and abilities.
Want to enroll in a family nurse practitioner program, but not sure where to start? This list offers a comprehensive look at affordable online nurse practitioner programs.
Ever thought of becoming a psychiatric-mental health nurse practitioner? Here's a list of online psychiatric nurse practitioner programs for nurses considering this career.
Interested in a nurse practitioner career? Explore this guide to discover the steps to become an NP, including required education and credentials.
Take care of your future.
Find the right program for you and advance your education with an online degree.