How Much Does a Pediatric Nurse Practitioner Make?
Approximately 8.3 percent of all nurse practitioners work in the field of pediatrics and they appear to be well-compensated for their efforts. In fact, the American Association of Nurse Practitioners (AANP) shows the average base salary for nurse practitioners in this specialized area was $87,610, according to its 2011 national compensation survey. While this is actually lower than the average base pay of $91,310 for all nurse practitioner types combined, the AANP points out that a number of factors affect salary, including community size, length of time in the specialization, and even setting. Plus, pediatric NPs work with a unique age group, generally those from the age of birth up to 21, making the career rewarding for many different reasons in addition to pay.
Starting Salary for Pediatric Nurse Practitioners
As a matter of fact, most nurse practitioners have an average of 10 years of nursing experience before ever deciding to become a nurse practitioner. This means they have a lot of time to think about the NP specialization they want to pursue. Salary certainly can be a factor, and NPs working in pediatrics do on average have a higher base pay of several thousand dollars compared to those working in an NP field, such as women's health. However, their pay is lower, on average, than those employed in other NP fields, including adult care, gerontology, and psychiatric/mental health.
Unfortunately, the Bureau of Labor Statistics (BLS) does not track pay specific to pediatric nurse practitioners (PNPs), but Indeed.com reports the average salary of PNPs to be $97,000 while payscale.com reports the median pay to be $77,782. Keep in mind that average pay is often higher than median pay because people with higher salaries can skew an average upward. Median pay is representative of pay right in the middle, meaning that 50 percent of people have incomes that fall below that and 50 percent of people have incomes that fall above it.
If pediatric nurse practitioners (PNPs) are concerned about their income level, they might try working in a region of the country where pay for NPs is generally higher. The AANP survey shows highest NP pay is available in the 'Far West' portion of the country. Just keep in mind that many of the states comprising this area, including California and Hawaii, also have higher costs of living. Other states in the 'Far West' area include Alaska, Nevada, Oregon and Washington.
Average Salary and Beyond for Pediatric Nurse Practitioners
When total income, such as bonuses or overtime pay, is taken into consideration, the pediatric nurse practitioner salary rises considerably. According to the AANP, the total income for pediatric nurse practitioners (PNPs) increases to $92,950. This is still below the mean total income of $98,760 for all NPs, but well above the mean average salary of $44,640 for all occupations combined in the U.S., according to the BLS.
Although the BLS does not provide pay specifically for the pediatric nurse practitioner salary, it does provide a range of wages for all nurse practitioners in general. And, as of May 2013, it showed that the median annual wage (remember this is a number right in the middle) for all types of nurse practitioners was $92,670. NPs who were in the lowest 10 percent of earners had salaries of as little as $66,960 while those in the upper 10 percent made as much as $126,250 annually. This comes to a median hourly pay of $44.55, and as little as $32.19 for those in the lowest 10 percent and up to $60.69 for those in the highest 10 percent.
Featured Online Programs
Find a program that meets your affordability, flexibility, and education needs through an accredited, online school.
Pediatric Nurse Practitioner Salary by State
The BLS does not report highest PNP salary by state, but does provide information about highest-paying wages by state based on all NP occupations. According to 2013 BLS data, the highest annual mean wages earned by nurse practitioners were found in the states of:
• Alaska: $111,800
• California: $110,590
• Oregon: $107,560
• Hawaii: $106,770
• Massachusetts: $105,010
Also, the job outlook for all types of nurse practitioners is expected to be relatively strong in upcoming years. In fact, the BLS estimates that jobs for NPs will grow by 34 percent from 2012 to 2022, which is job growth that is much faster than average. Indeed, some 37,100 new positions could become available during this time.
Job growth for all types of NPs and other types of advanced practice registered nurses (APRNs), such as nurse midwifes and nurse anesthetists, are expected to increase due to both the recent change in health care law, allowing more people to become eligible for insurance, and a growing population in the Baby Boomer generation. Since healthcare needs often increase at a later stage in life, this Baby Boomer population is resulting in a shortage of doctors in some areas, meaning that other advanced care professionals, such as NPs, are required to step up to help provide care.
Related Programs
Related FAQs
Related Posts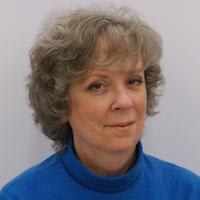 30 January 2018
Acute care nurse practitioners (ACNP) are integral to the American healthcare landscape. These highly skilled professionals work in a wide range of settings to provide high quality care to patients as part of robust, specialized healthcare teams.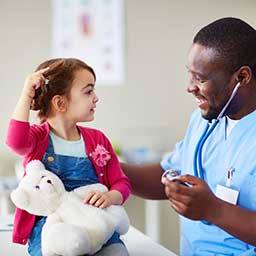 22 March 2017
In three exclusive interviews, this piece celebrates the invaluable contributions of PNPs across the country and advances the case for granting full practice authority nationwide. NP practice authority still varies widely among states.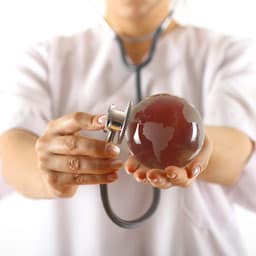 20 May 2015
Being a nurse practitioner can be a challenging profession. By traveling, nurse practitioners can assume short-term assignments, each in a different area of specialization, thereby testing the NP waters. Ultimately, this can expose the nurse to different populations and specializations, as well as different geographies, ultimately allowing him or her to select a specialization based on that experience, or to continue to travel as a career. Learn what it takes, and what it's like, to be a travel nurse practitioner.
Want to enroll in a family nurse practitioner program, but not sure where to start? This list offers a comprehensive look at affordable online nurse practitioner programs.
Ever thought of becoming a psychiatric-mental health nurse practitioner? Here's a list of online psychiatric nurse practitioner programs for nurses considering this career.
Interested in a nurse practitioner career? Explore this guide to discover the steps to become an NP, including required education and credentials.
Take care of your future.
Find the right program for you and advance your education with an online degree.