A Day in the Life of an Occupational Health Nurse Practitioner
Although some assume that nursing is a singular, generalized profession, it can actually be quite specialized. In fact, nurse practitioners typically develop skills in a subfield of the discipline such as occupational health.
According to the American Association of Occupational Health Nurses (AAOHN), the first occupational health nurses were employed more than a century ago when a nurse named Betty Molder cared for sick and injured coal miners and their families. Since then, the occupation has grown to embrace a wealth of roles, all of which revolve around keeping people safe and healthy at work. The largest boost to the profession came with the passage of the Occupational Safety and Health (OSH) Act of 1970, which established the Occupational Safety and Health Administration (OSHA). Staying compliant with OSHA regulations is a chief concern for businesses and a top reason for hiring these health professionals.
The value of occupational health NPs goes well beyond dangerous professions such as coal mining; the AAOHN notes that poor employee health costs businesses up to $1 trillion each year. Therefore occupational health nurses allow companies to minimize illness and injury among employees, in effect promoting productivity and boosting business.
According to the most recent figures from the American Board of Occupational Health Nurses (ABOHN), as of 2013, there were 22,000 nurses employed in the occupational health specialty. With the variety of occupational health roles available to nurse practitioners, this growing field can be a tangible way to improve job opportunities and contribute to the wellbeing of the American workforce.
Clinical Environment
Companies choose to engage occupational health NPs in different ways, which can lead to a variety of clinical or administrative environments. An occupational health NP may work in any of the following settings, serving employees of particular companies or industries:
Urgent care clinics
Counseling centers
Onsite at a work site/factory/warehouse
Schools or universities
Hospitals
Patient Population
Virtually any workplace may employ an occupational health NP, which means that the patient population can be quite varied. The two main areas of focus for occupational health nurses include patients who have been injured on the job and employees who are seeking health advice or education. In general, these NPs see mainly adults who are either healthy or suffering from temporary injury or illness. Nurses interested in both primary care and acute care nursing may be good candidates for this specialty.
Typical Daily Responsibilities
The daily responsibilities of an occupational health nurse practitioner depend on the clinical or administrative setting where the nurse works. In an urgent care clinic paid for by a large employer, for example, NPs spend much more time on direct patient care and could have daily tasks as varied as treating a flu to setting a broken leg.
Nurses who work in the urgent care setting may also be sent out for weekly or monthly assignments such as holding educational clinics, offering blood pressure screenings, giving flu shots, or performing physicals for employer screenings.
Because these NPs have an advanced, graduate-level education, they may also act as supervisors to occupational health nurses who don't have the same level of education, fielding questions and offering expert opinion when necessary.
No matter what setting an occupational health specialist works in, there will be plenty of administrative work to do. The nature of occupational health is such that procedures, costs, and records need to be thoroughly documented for the patient's employer as well as for OSHA. In fact, ABOHN reports that of the ten most important tasks in the profession, five were directly related to recordkeeping:
Assuring confidentiality of personal health information
Maintaining OSHA-required logs and documents
Using the employee health recordkeeping system
Managing worker's compensation claims
Implementing policies and procedures for maintaining confidentiality
Because of the the administrative workload, NPs in this specialty should be highly organized and prepared to complete detailed assessments and reports for virtually everything they do.
Clinical Procedures
The specific clinical responsibilities of an occupational health NP are as varied as those of an emergency room nurse. Workers can become ill or injured in unforeseen ways and if it happens while they're at work, they may be sent to see the occupational health NP. A nurse in this specialty should expect to see a range of acute care cases, from injuries sustained picking up boxes to food poisoning from a company picnic.
Not surprisingly, the injuries and illnesses that an NP might see working for a coal mining company are going to be vastly different from what he or she might see working for a Silicon Valley startup, so the environment plays a major role in what clinical procedures are typically required. In general, these healthcare professionals provide the following services:
Case management: Occupational health NPs prescribe treatments and assist workers with illnesses, injuries, and other conditions.
Assistance with crises and patient support: As part of their clinical responsibilities, these NPs may offer counseling or community referrals for substance abuse, emotional distress, and other problems.
Health promotion and patient education: They work to actively promote healthy habits among workers, including those that can reduce injury and illness or restore balance to one's life.
Compliance with legislation: They must be familiar with the legal landscape governing on-the-job health at the local, state, and federal levels. Some of the oft-cited regulations include the Occupational Safety and Health Administration (OSHA), the Family and Medical Leave Act (FMLA), and the Health Insurance Portability and Accountability Act (HIPAA), among others.
Identification of hazards: They are aware of the risks associated with particular jobs and work to actively research, evaluate, monitor, and mitigate any potential problems through prevention plans. While specific hazards vary by workplace, they can include toxic chemicals, heavy lifting, or temperature extremes.
Clinical Team
Occupational health NPs play a unique role in a patient's care team. Most often, their patients also have a primary care doctor who prescribes medication, monitors chronic illness, and manages the patient's health. In these cases, NPs augment a primary care provider's services by addressing injuries or illnesses that come up specifically while the patient is at work. An occupational health nurse practitioner may be the first medical professional to detect a more serious injury or illness, but ultimately their job focuses on health as it relates to the patient's place of employment.
Administrative Procedures
Due to regulatory concerns and employer documentation requirements, the administrative procedures of occupational health NPs vary widely. In addition to keeping detailed records, these NPs should be prepared to work closely with regulators to determine the safety of a specific worksite or office. In short, they must be well-versed in the regulatory issues that apply to their particular employer or client (if the nurse is an independent consultant).
Emotional Considerations
Lastly, the emotional demands on occupational health NPs may be considerably less than for other nurse practitioner specialties. Because of the large administrative workload, they generally deal less with death and severe illnesses than other specialized NPs. It's worth noting that some nurses may find it difficult to continually hand off patients to primary care providers or other clinicians without seeing treatment through to its end. Overall, the documentation requirements for this type of role can be taxing and stressful, particularly for nurses that would rather spend more time with patients and less time with paperwork.
Certification for Occupational Health NPs
There is no legal certification requirement for occupational health NPs. However, the American Board for Occupational Health Nurses, Inc. (ABOHN) offers two levels of certification for nurses that wish to demonstrate their mastery of the specialty:
The Certified Occupational Health Nurse (COHN) certification is designed for clinical practice and is most useful for clinicians, coordinators, advisors, and case managers who are directly involved in patient care.
The Certified Occupational Health Nurse-Specialist (COHN-S) certification is focused more on the administrative aspects of the occupational health specialty and is ideal for managers, educators, and consultants.
It's important to note that neither of these credentials are specific to nurse practitioners and may be obtained by registered nurses as well, although the COHN-S exam does require a minimum of a bachelor's degree. To be eligible to sit for either certification exam, applicants must have either 3000 hours experience in occupational health nursing in the past five years, or a certificate in occupational health nursing for academic credit. Those wishing to complete the COHN-S exam may substitute a graduate-level education with a concentration in occupational health for the above requirements. Notably, these exams are competitive; fewer than 65 percent of nurses who took the COHN or the COHN-S exams passed in 2016 (ABOHN).
Related Posts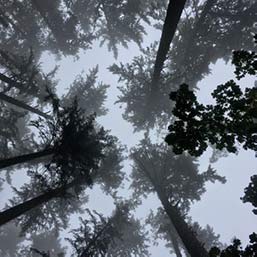 11 July 2018
Currently, only about 20 percent of physicians working in rural areas are under 40 years old, and 30 percent are rapidly approaching (or have already passed) retirement age. Due to an aging population and a lack of experienced and trained professionals, there is increasing demand for healthcare professionals in rural areas, leading to a significant opportunity for nurse practitioners to pick up the slack.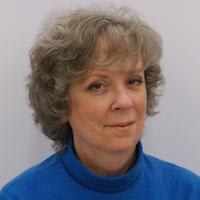 30 January 2018
Acute care nurse practitioners (ACNP) are integral to the American healthcare landscape. These highly skilled professionals work in a wide range of settings to provide high quality care to patients as part of robust, specialized healthcare teams.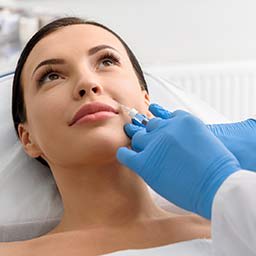 14 December 2017
Aesthetic nurse practitioners either work autonomously in a aesthetic clinic or alongside a plastic surgeon, dermatologist, or other physician specializing in aesthetics. These nurses work closely with their patients to give them the appearance they want, whether that means injecting Botox for a more youthful face or removing an old tattoo.
15 November 2017
Orthopedic nurses can be found in virtually every clinical setting, including emergency rooms, nursing homes, and in home healthcare positions. Working alongside physicians, physical therapists and other nurses, orthopedic NPs are able to help patient recover from surgery, rehabilitate from injuries, and often to get their mobile, pain-free lives back after a traumatic event.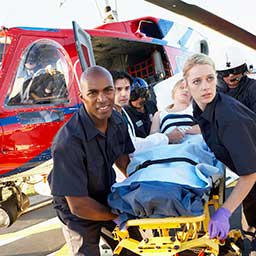 27 October 2017
Working as a flight nurse practitioner requires not only the same level of patient care that would be expected in any hospital, but it also requires nurses to be able to make quick decisions in the midst of stressful situations, and to do it all while flying high above ground in a helicopter or plane.
Want to enroll in a family nurse practitioner program, but not sure where to start? This list offers a comprehensive look at affordable online nurse practitioner programs.
Ever thought of becoming a psychiatric-mental health nurse practitioner? Here's a list of online psychiatric nurse practitioner programs for nurses considering this career.
Interested in a nurse practitioner career? Explore this guide to discover the steps to become an NP, including required education and credentials.
Take care of your future.
Find the right program for you and advance your education with an online degree.