Online DNP in Nursing Leadership
There are more than 20 million nurses and midwives globally according to the World Health Organization, but with an increasingly global and aging population, healthcare provision is in continuous demand. By 2050, more than 20 percent of the world's population will be over 60 years old. The American Association of Colleges of Nursing reported that the U.S. is projected to experience a shortage of healthcare professionals that is expected to intensify as Baby Boomers age.
A doctorate in nursing practice (DNP) provides advanced training for nurses who want to take their clinical experience with them into leadership, specialist, or administrative roles. A DNP in nursing (or executive) leadership is distinct from those with a clinical population focus (e.g., adult-gerontology, women's health, pediatrics). The leadership focus aims to build top-level leaders within healthcare organizations such as chief nursing officers. Its curriculum is grounded in administrative and policy topics such as ethics in executive leadership, human resource management in health organizations, strategic planning and systems management, fiscal management, introduction to project management, and organizational theory, among other courses. Please note that many DNP programs in executive leadership require applicants to have at least a master's degree and several years of professional experience.
DNP graduates may go on to work in leadership at large healthcare centers. They also can work with multinational pharmaceutical companies in patient-liaison services or healthcare market research, policy, or technology development.
In the past, the bulk of doctor of nursing practice programs was located exclusively in traditional brick-and-mortar institutions. These days, however, many renowned universities have brought their DNP programs online to accommodate working parents, residents of rural regions, and others who may seek a more convenient educational format.
Read on to discover what to expect from an online DNP in nursing leadership, including the typical coursework, tuition, and four outstanding professors.
Professors to Know from Schools with Online DNP Programs in Nursing Leadership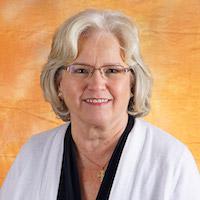 Dr. Sheree H. AllenDNP, APRN, CPNP-AC/PC, Vanderbilt University
Dr. Allen is the director of the pediatric nurse practitioner with acute-care specialization program at Vanderbilt University's school of nursing. She is board-certified in primary and acute-care pediatrics, and her career as a pediatric nurse practitioner spans nearly 40 years. Her research interests include global health involving vulnerable pediatric populations, pediatric disaster preparedness and response, and pediatric sedation. She received her bachelor's in nursing from the University of Tennessee, her master's from Vanderbilt, and her doctorate from Samford University.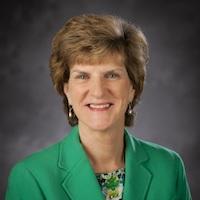 Dr. Marion E. BroomePh.D., RN, FAAN, Duke University
Dr. Broome is the dean a Ruby Wilson professor of nursing at Duke's nursing school. Before joining Duke's faculty, she was the dean of Indiana University's school of nursing. Dr. Broome is renowned in her field and seen as a leader in pediatric nursing research and practice. Her research to help children to cope with acute and chronic pain has been funded by the American Cancer Society, the National Institutes of Health, and several other private foundations. Additionally, she has also focused her research on the ethics of informed consent for children in research, research misconduct in clinical trials, and ethical dilemmas in publishing. Dr. Broome has published five books and 15 chapters in books and consumer publications. Additionally, more than 100 papers across dozens of refereed nursing, medicine, and interdisciplinary journals have referenced her work.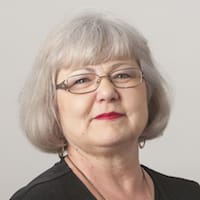 Dr. Melinda EarleDNP, RN, NEA-BC, FACHE, Rush University
Dr. Melinda Earle is an assistant professor in Rush University's department of women, children, and family nursing. She is also the director of the school's transformative leadership systems program. She has held leadership positions at several hospitals and academic medical centers in Chicago, including Columbus Hospital, the Swedish Covenant Hospital, the Advocate Christ Medical Center, and Northwestern Memorial Hospital Prentice Women's Hospital. She has a doctorate in nursing from Rush University, a master's in nursing administration from North Park University, and a bachelor's in nursing from the University of Illinois at Chicago. Outside of her work in hospital management, Dr. Earle has held service line administration positions in cardiovascular, oncology, and women's and children's services. Her areas of expertise at Rush University include systems leadership, service line leadership, project management, interprofessional collaboration in practice and education, finance, healthcare operations management, women's health, and strategic planning.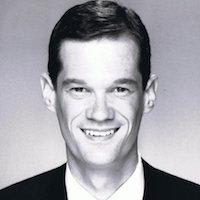 Dr. Douglas TurnerPh.D., DNP, RN, CNE, NEA-BC, Chamberlain University
Dr. Douglas Turner is a professor for the DNP degree program. He has written more than 40 research papers and has more than 30 years of experience in healthcare and nursing faculty roles. Before joining Chamberlain, Dr. Turner directed the associate nursing program at Carrington College. He has held previous faculty roles at Kaplan University, Touro University Nevada, the University of North Carolina Wilmington, and Forsyth Technical Community College. Dr. Turner is a member and certified nurse educator with the National League for Nursing and a member of the National Organization of Nurse Practitioner Faculties and the Elsevier Testing and Research Advisory Board.
Featured Online Programs
Find a program that meets your affordability, flexibility, and education needs through an accredited, online school.
Featured Online DNP Programs in Nursing Leadership
Rush University's online DNP in transformative leadership systems is a part-time program designed for nurse practitioners with master's degrees who wish to lead change at a systems level. The degree demands 10 to 15 hours of study per week and students are encouraged to remain in their current jobs during the program so that they can directly apply their education to their practice. Applicants are required to have a bachelor's degree in nursing and one of the following degrees: a master's of science (MSN) in nursing in a specialty area, an MSN in a non-clinical area and 500 clinical hours, a non-nursing master's degree and current nurse executive advanced certification from the American Nurses Credentialing Center, or a non-nursing master's degree and current American Organization of Nurse Executives certification in executive nursing practice. Rush was one of the first universities in the nation to award the nursing practice doctorate, and in 2018, it was ranked as one of the best graduate schools by U.S News & World Report. Out of the country's 532 nursing colleges with graduate programs, it ranks in the top one percent. This online program requires three two-day campus visits.
Location: Chicago, Illinois
Tuition: $1,066 per-credit-hour
Time to completion: Offered part-time, taking two years (six terms) to complete
Accreditation: Commission on Collegiate Nursing Education, Higher Learning Commission
Duke offers an online DNP in executive leadership, where students will learn advanced topics in healthcare leadership so that they can obtain leadership positions in complex organizations and healthcare systems. The program is designed for accomplished and senior-level nurses with bachelor's or master's degrees in nursing and at least five to 10 years of professional leadership and strong fiscal experience. Classes are distance-based and designed for working professionals. However, students must attend several on-campus sessions each semester. Students should expect to spend about 28 hours on class preparation, participation and assignments per week. The U.S. News & World Report has consistently ranked Duke as one of the best nursing schools in the country—the school is currently ranked number one.
Location: Durham, North Carolina
Tuition: $12,488 per semester (part-time)
Time to completion: Five semesters (two courses each semester)
Accreditation: Commission on Collegiate Nursing Education, Southern Association of Colleges and Schools
Vanderbilt's school of nursing has been one of the top nursing schools in the country for over 100 years. The school's DNP program teaches leaders in advanced nursing practice how to use evidence-based knowledge in the workplace and improve healthcare outcomes. The program's goals are to arm students with the skills and expertise to manage complex health environments, serve diverse populations, and improve patient and population health outcomes. Graduates of the program will also learn decision-making skills based on ethical principles, clinical practice models, health policies, and other evidence-based methods. Applicants must have an MSN in healthcare leadership, nursing administration or other advanced nursing practice specialties. They can also apply with a bachelor's degree, and a master's in a non-nursing health-related field. The 74-credit program can be completed in four semesters for full-time students or six semesters for part-time students. However, students may transfer up to 39 hours from a prior MSN degree. The online courses are designed to prepare students with a strong scientific foundation. Mandatory, intensive on-campus experiences take place each semester. Students attend course-orientation sessions, meet with faculty mentors and invited lecturers, and attend various networking and social events. Full-time students make a total of four visits to campus; part-time students visit six times.
Location: Nashville, Tennessee
Tuition: For a full-time student enrolled in three semesters, approximately $73,158
Time to completion: Four to six semesters
Accreditation: Commission on Collegiate Nursing Education
Chamberlain's online DNP in healthcare systems leadership program arms students with the knowledge and confidence to transform healthcare. Its practice-focused curriculum allows students to apply their knowledge immediately. The 100 percent online program is designed for RNs and APRNs who already hold a master's degree or higher. The program consists of 32 to 40 credits of classes and over 1,000 hours of practicum hours over six semesters. The practicum experience is a four-part project that is customized according to students' area of expertise, interests, and location. Candidates with a master's degree in non-nursing subjects are required to complete at least 15 credits of Chamberlain courses before entry into the DNP program. At this time, the college cannot accept students from the states of North Carolina, Washington, Washington D.C. or the territory of Puerto Rico.
Location: Downers Grove, Illinois
Tuition: $750 per-credit-hour
Time to completion: Two years or more
Accreditation: Commission on Collegiate Nursing Education, Higher Learning Commission
This online executive leadership DNP program is designed for nurses in senior management positions. It focuses on internal and external leadership approaches at complex healthcare organizations. Students will work on real-world projects, often at their place of work. The coursework is provided in interactive formats, such as real-time seminars so that students can connect with their teachers and peers. The nursing school faculty teaches the core curriculum, but students will also take classes at GW's business school to gain additional business-driven expertise. Students must attend mandatory virtual-orientation sessions and presentations at the program's beginning and end.
Location: Washington D.C.
Tuition: Contact GWU for a customized assessment
Time to completion: Part-time, two years or more
Accreditation: Commission on Collegiate Nursing Education
Monmouth's 36-credit online DNP at the Marjorie K. Unterberg School of Nursing and Health Studies focuses on evidence-based practice and a variety of healthcare leadership essentials. Students will learn about organizational and systems leadership, health policy, economics and finance, information technology and emerging practice challenges. They will come out of the program with the skills and expertise needed for improving health outcomes, promoting safety standards, and advocating for policy changes and quality improvement. They are supervised and guided by several advisors during the program, including a DNP project advisor and a leadership immersion advisor who, among other things, provides career advice for future leadership roles. Some of the application criteria include graduate of an accredited MSN program or a related field, possession of an active RN license, certification in a specialization (preferred) and a minimum of GPA of 3.2.
Location: Monmouth, New Jersey
Tuition: $1,142 per-credit-hour, not including fees
Time to completion: Two years or more
Accreditation: Commission on Collegiate Nursing Education
Want to enroll in a family nurse practitioner program, but not sure where to start? This list offers a comprehensive look at affordable online nurse practitioner programs.
Ever thought of becoming a psychiatric-mental health nurse practitioner? Here's a list of online psychiatric nurse practitioner programs for nurses considering this career.
Interested in a nurse practitioner career? Explore this guide to discover the steps to become an NP, including required education and credentials.
Take care of your future.
Find the right program for you and advance your education with an online degree.