25 Top Nurse Practitioner Program Professors
Becoming a nurse practitioner can be a scary leap for a practicing Registered Nurse. This career path means returning to the classroom and still staying up on clinical work and patient care, not to mention research and publication. Still, for most nurses that choose this path, it is well worth the sacrifice.
When searching for a nurse practitioner program, there are many factors to consider, including location, tuition and admissions criteria. But what will really make the difference in any aspiring nurse practitioner's education is contact with great professors, which is why we put together this list.
The professors listed here are as dedicated to their teaching responsibilities as they are to their patients. Being able to train with these exceptional nurses can mean the difference between struggling through this chapter in your career or truly taking advantage of all your education has to offer.
Of course, this is not an exhaustive list of all the nurse practitioner professors that can make a difference. Instead, consider these professors among the best of the best, who have proven themselves time and again to be top educators and top nurses.

Dr. Marie Bakitas is the Marie L. O'Korean Endowed Chair and Professor at the University of Alabama Birmingham School of Nursing. Dr. Bakitas is a Certified Adult Nurse Practitioner as well as an Advanced Certified Hospice and Palliative Care Nurse and Advanced Oncology Certified Nurse. She is internationally recognized for her contributions to the field of pain and symptom management and palliative care.
Methodology
Selecting the top nurse practitioner program professors in the country required a specific list of criteria. While this is not a complete list of all the worth nurse practitioner professors, those that are on this list have been held to high standards, as follows:
National Publication: Research and publication is key for anyone seeking to advance in academia and for nursing professors, it is no different. By taking the time to seek out original research and publish it in peer-reviewed journals, these professors have gone above and beyond.
Professor Level: Many nurse practitioner programs have instructors who are lecturers or instructor level. Those on this list have all been named assistant professor, associate professor, or professor. Special consideration was made to include those professors who occupy endowed chairs or leadership positions at their schools as well.
Top Rated Nurse Practitioner Program: Of all the nurse practitioner programs in the U.S., only some are able to attract top talent with their facilities and reputation. The professors here teach at top rated universities that offer the best in nurse practitioner education.

Barry Franklin
Editor
Barry is the Editor in Chief of NPS, operated by educational web publisher Sechel Ventures, which he co-owns. When not managing content, Barry sits on the board of a K-8 school, and lives in the San Francisco Bay Area with his wife, children, and dogs.
Related Programs
Related FAQs
Related Posts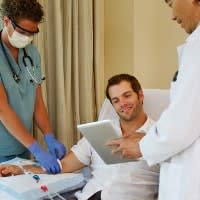 28 December 2018
A lack of access to primary care in the United States is one of the key reasons why the Commonwealth Fund ranks the U.S. as having the worst healthcare system in the affluent world. Looking to the future, the impending primary care provider shortage indicates that this problem is only to going to intensify, particularly in the South and Midwest.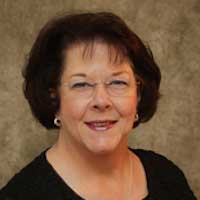 13 December 2018
Given the overwhelming evidence that NPs provide cost-effective, safe healthcare for their patients, it's time for Oklahoma to disabuse itself of unnecessary practice restrictions so that NPs can help alleviate the looming primary care provider shortage.
Want to enroll in a family nurse practitioner program, but not sure where to start? This list offers a comprehensive look at affordable online nurse practitioner programs.
Ever thought of becoming a psychiatric-mental health nurse practitioner? Here's a list of online psychiatric nurse practitioner programs for nurses considering this career.
Interested in a nurse practitioner career? Explore this guide to discover the steps to become an NP, including required education and credentials.
Take care of your future.
Find the right program for you and advance your education with an online degree.