Nurse Practitioner (NP) Programs
Many nurses choose to become nurse practitioners (NPs) because of the opportunity it provides them to specialize in a specific area of care as well to gain more responsibility on the job and, typically, receive more pay. Nurse practitioners, a type of advanced practice registered nurse (APRN), need to have graduate-level education because it gives them more knowledge and experience in a clinical area.
NPs are responsible for collaborating in care with many others, such as physicians, and working together to create positive healthcare outcomes. More precisely, nurse practitioners are registered nurses (RNs) "with advanced education and clinical training who can provide a wide range of healthcare services, including the diagnosis and management of common as well as complex medical conditions," according to the organization Nurse Practitioners in Women's Health.
Many nurses complete a Master's of Science in Nursing (MSN) degree to meet the advanced degree requirement for state licensure, but others who already have this training may opt for a post-master's certificate or even a Doctor of Nursing Practice (DNP). Many of these degrees can be completed online, except for the required clinical hours that need to be completed at a healthcare site or sites.
Featured Online Programs
Find a program that meets your affordability, flexibility, and education needs through an accredited, online school.
There are more than 189,000 NPs working in the U.S., according to the American Association of Nurse Practitioners (AANP). They work in many different areas, some of which are listed below. The percentage of NPs working in these areas is also provided, as reported by the AANP:
Acute care: 6.3%
Adult: 18.9%
Family: 48.9%
Gerontological: 3.0%
Neonatal: 2.1%
Oncology: 1.0%
Pediatric: 8.3%
Psych/Mental Health: 3.2%
Women's Health: 8.1%
Nurse Practitioner Program Prerequisites and Specializations
Students need to show a serious level of commitment to be accepted into a graduate level nursing program. Often, they need to have a certain GPA in their undergraduate coursework, a minimum score on the Graduate Record Examination (GRE), letters of recommendation, a resume or curriculum vitae, and most often, their RN license. However, some programs may accent students who have a degree in another discipline, but require them to meet a number of prerequisites. Sometimes schools also require applicants to already have taken a statistics source.
Students should keep in mind that a MSN degree often requires more credit hours than other disciplines. This is one of several reasons that the DNP is being recommend as the new standard of training by the American Association of Colleges of Nursing (AACN) by 2015. Nurses are putting in extra work and effort at the master's degree level, but not necessarily being adequately compensated or recognized for these efforts. "The DNP provides a clinical option for advanced preparation in nursing practice that is more comparable to other intraprofessional education," the AACN reports. Of course, students not wishing to pursue their DNP can find other alternatives available, including the post-master's certificate. This may be appropriate for nurses who have a generalized master's degree in nursing, but want to specialize as an NP.
Courses and Curriculum for Nurse Practitioner Programs
Much of the core coursework in NP programs is similar no matter what specialty area an RN chooses. This core training enables them to advance their skills and to be more on par with other trained healthcare professionals, many who may spend extensive time in medical school. NPs in the various specialty areas often take core classes, such as:
Advanced Health Assessment
Advanced Pathophysiology
Advanced Pharmacology
As students move past their first semester or year, they will begin to take classes specifically in their specialty area. For example, those in NP programs to become a family nurse practitioner (FNP) might take classes such as Issues in Women's Health, Pharmacology across the Lifespan and Family Therapy. Those in neonatal nurse practitioner (NNP) programs could take classes such as Health Assessment and Measurement: Pediatric Variations or Pediatrics Advanced Practice Primary Care.
No matter what program students are in, they need to complete clinical hours as part of their degree. Typically, a minimum of 500 clinical hours is needed, providing students with experience in their clinical setting and environment. Clinical hours often occur under the guidance of a mentor or more trained professional, directing them in their decision making and assessment and treatment skills. In some nurse practitioner programs, students may need to do a research project or thesis to complete their degree.
Accreditation
There are two primary organizations offering accreditation for NP programs. These include the Accreditation Commission for Education in Nursing, Inc. (ACEN) and the Commission on Collegiate Nursing Education (CCNE). These organizations ensure that specific standards in nursing education are being met and that students receive a quality education when enrolling in an accredited program.
The ACEN accredits diploma, certificate and degree-level nursing programs. Students can find a searchable web page for ACEN-accredited schools here.
The CCNE accredits bachelor's, graduate and residency programs in nursing. A searchable webpage of CCNE-accredited programs can be found here.
According to the ACEN, accreditation is important because it assists in the "further improvement of the institutions or programs as related to resources invested, processes followed, and results achieved." The CCNE reports its accreditation process as important because "it supports and encourages continuing self-assessment by nursing programs and supports continuing growth and improvement of collegiate professional education and post-baccalaureate nurse residency programs." Students will want to be sure to enroll in an accredited nursing program because a degree from an accredited institution is necessary to sit for one of the national certifying exams, often available through the American Academy of Nurse Practitioners or the American Nurses Credentialing Center.
Featured Online Programs
Find a program that meets your affordability, flexibility, and education needs through an accredited, online school.
Related Programs
Related FAQs
Related Posts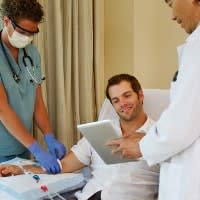 28 December 2018
A lack of access to primary care in the United States is one of the key reasons why the Commonwealth Fund ranks the U.S. as having the worst healthcare system in the affluent world. Looking to the future, the impending primary care provider shortage indicates that this problem is only to going to intensify, particularly in the South and Midwest.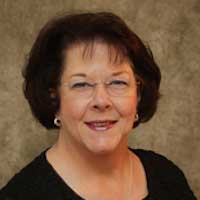 13 December 2018
Given the overwhelming evidence that NPs provide cost-effective, safe healthcare for their patients, it's time for Oklahoma to disabuse itself of unnecessary practice restrictions so that NPs can help alleviate the looming primary care provider shortage.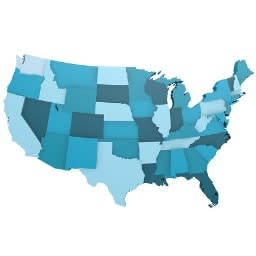 25 October 2018
As a shortage of primary care providers looms on our collective horizon, lack of access to primary care has the potential to get much worse. And, unfortunately, the South is going to be the most heavily impacted.
Many students prefer online nursing schools and programs, which offer learners considerably more flexibility and autonomy than traditional, on-campus programs. This list outlines some of the best online nursing programs.
Do you want to fast-track your path to becoming a nurse practitioner? Here are the best accelerated nurse practitioner programs you can find online.
Nursing is riddled with various roles, career paths, and backgrounds. There is no one way to become a nurse, and there are so many different kinds of these invaluable healthcare...
Take care of your future.
Find the right program for you and advance your education with an online degree.