A Day in the Life of a Nephrology Nurse Practitioner
Becoming a nurse practitioner requires dedication and hard work. But once the exams have been passed and the NP license and credentials awarded, many nurses still find they are not done learning. Nephrology nurse practitioners, for instance, go on to practice in the field of nephrology, which deals with the kidneys.
Chronic kidney disease (CKD) is a widespread problem in the U.S., with the incidence having doubled over the last 20 years, according to the American Nephrology Nurses Association (ANNA). In fact, the American Kidney Fund reports that nearly 31 million people in the U.S., or about 10 percent of the U.S. adult population, suffer from CKD. Many of those who have CKD do not even know it.
The ANNA (2017) elaborates on the important role nephrology nurses play, stating that these specialized healthcare professionals work to prevent illness, promote optimal health, and alleviate suffering among people with kidney disease. By choosing the nephrology specialty, nurse practitioners are able to help these millions of patients live full and happy lives while managing their disease. Read on to learn about a typical day in the life of a nephrology NP.
Clinical Environment
Kidney issues can affect a wide range of patients, who seek care in a variety of clinical environments. A nephrology NP may work in any of the following settings:
Hospital
Physician's office
Dialysis facility
Nursing home
Prison
College campus/school
Patient Population
Diseases of the kidney and the need for nephrology care are not limited to a single population. However, the majority of those with CKD or other kidney issues are older adults living with comorbid conditions, including diabetes and heart failure. The needs of patients will depend largely on how advanced their condition is, with treatment requirements ranging from regular monitoring to regular dialysis. CKD is measured on a scale of 1 to 5, with 5 being the most advanced. A nephrology nurse practitioner can work with patients at any point along that spectrum. Other common diseases these healthcare professionals diagnose and treat include end-stage renal disease (ESRD), acute kidney injury (AKI), anemia, and CKD-related bone mineral disorders, among other conditions.
Some nephrology patients who are healthy enough may also be candidates for a kidney transplant, which can prolong and improve quality of life for those living on dialysis. A nephrology nurse practitioner should be able to identify those patients who may be strong candidates.
Typical Daily Responsibilities
As with so many nursing specialties, the daily tasks of a nephrology nurse practitioner will depend largely on the clinical environment that he or she chooses. While some nurses spend more time tending to patient treatment, often through dialysis, others work more with patient education, ensuring that their patients are set up for success at home.
Nephrology NPs are crucial in identifying risk factors among patients with kidney problems. In addition to being of more advanced age, other common comorbid conditions include urinary tract infections; urinary stones or obstructions; neoplasia; a family history of CKD; hypertension; cardiovascular disease; a reduction in kidney mass; an exposure to specific drugs; and having an autoimmune disease, among others (ANNA).
Featured Online Programs
Find a program that meets your affordability, flexibility, and education needs through an accredited, online school.
Clinical Procedures
In a dialysis setting, a large portion of a nephrology NP's job will be to work alongside and supervise dialysis technicians. NPs monitor patients' vital signs during the dialysis process and ensure that the proper dialysis procedure is followed, per the prescribing physician, depending on the NP's state practice environment and scope of practice. In this setting, NPs will also keep careful records and refer the patient back to a physician or to other members of the treatment team when necessary.
Some nephrology NPs are more involved in kidney transplants, meaning that they not only help to identify transplant candidates, but also are tasked with educating the patient and his or her family about donor matches; helping to coordinate the transplant; and arranging for the necessary support once the procedure is complete.
In an acute care setting, NPs are involved in supervising dialysis and recordkeeping, monitoring patients who are not well enough for outpatient treatment. Nurses who work in acute care perform rounds of their patients, reviewing care plans and ensuring that dialysis and testing procedures are performed as necessary.
Overall, these specialized NPs offer kidney replacement therapies or KRTs, which were historically referred to as renal replacement therapies (RRTs). This umbrella term covers the wealth of treatments for kidney disease such as dialysis, transplant, and palliative treatments. In addition to these clinical responsibilities, advanced practice nurses in nephrology also act as patient advocates and educators, treatment coordinators, researchers, and caregivers. This cross-disciplinary focus pays thought to promoting patients' optimal physical and mental health by diagnosing and treating conditions, as well as ushering family support through all stages of a disease.
Clinical Team
No matter what the specialization, nurses nearly always work as part of a team and the nephrology specialty is no exception. Managing chronic kidney disease requires a range of specialists for the different types of care necessary to maintain the patient's health and quality of life. Some of the members of a nephrology NP's team include hemodialysis technicians, nephrologists, dieticians, and social workers.
Administrative Procedures
As with most nursing positions, there is also a fair amount of administrative work and documentation that needs to be handled. For instance, in a dialysis setting, NPs are typically responsible for keeping patient records updated to ensure that patients are getting treatment at the right time and for the correct duration. Nephrology records also include patient vitals to make sure that the dialysis prescription remains the same.
Emotional Considerations
Nephrology patients can be under the care of the same treatment team for a very long time. According to nephrology nurse Cindy Richards, "the biggest challenge is making sure not to cross professional boundaries and maintaining appropriate relationships with people they may see as extended family." Furthermore, because compliance with health promotion and treatments outside of the care facility is so important, non-compliance can be a frustrating and ongoing factor in the daily life of a nephrology NP.
Certification for Nephrology NPs
To pursue the nephrology specialty, a nurse practitioner can earn his or her certification through the Nephrology Nursing Certification Commission (NNCC). The NNCC has worked alongside the American Board of Nursing Specialties (ABNS) and the Accreditation Board for Nursing Specialty Nursing Certification (ABSNC) to create the criteria for this certification.
To become a Certified Nephrology Nurse -Nurse Practitioner (CNN-NP), a nurse must have an unrestricted nursing license in the U.S.; complete at least 2000 hours of nephrology nursing care in the two years prior to application; complete at least 15 hours of continuing education in nephrology nursing; and pass a 175-question examination, which takes four hours. The exam covers five areas:
Acute kidney injury (4-6 percent of questions)
Stages 1 & 2 CKD and general nephrology (4-6 percent)
Stage 3 CKD (11-13 percent)
Stages 4 & 5 CKD not on KRT (19-21 percent)
Kidney replacement therapies (57-59 percent)
The certification is valid for five years and can be renewed as long as the nephrology NP garnered at least 1,000 qualifying contact hours in the previous five years, and the person has earned 150 CE credits. Certification is not required for a nurse to work in the nephrology specialty, but it can lead an NP to better positions, leadership roles, and even higher pay.
Related Programs
Related FAQs
Related Posts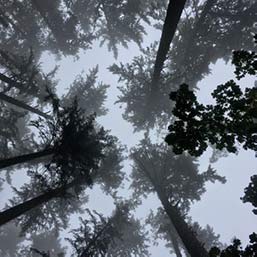 Currently, only about 20 percent of physicians working in rural areas are under 40 years old, and 30 percent are rapidly approaching (or have already passed) retirement age. Due to an aging population and a lack of experienced and trained professionals, there is increasing demand for healthcare professionals in rural areas, leading to a significant opportunity for nurse practitioners to pick up the slack.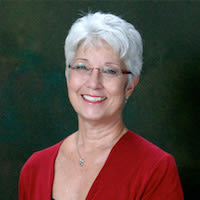 In states such as Alaska, Colorado, and Oregon, NPs have full practice authority and enjoy relative autonomy in treating patients, working to the utmost extent of their training and credentialing. In places such as Tennessee, however, NPs labor under restricted practice conditions and may be treated as mere mid-level providers who require physician supervision throughout their careers.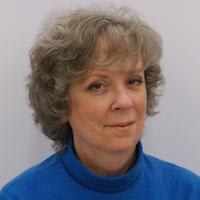 Acute care nurse practitioners (ACNP) are integral to the American healthcare landscape. These highly skilled professionals work in a wide range of settings to provide high quality care to patients as part of robust, specialized healthcare teams.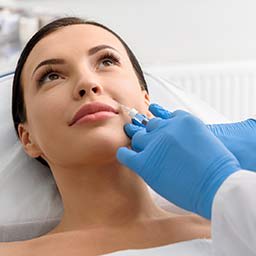 Aesthetic nurse practitioners either work autonomously in a aesthetic clinic or alongside a plastic surgeon, dermatologist, or other physician specializing in aesthetics. These nurses work closely with their patients to give them the appearance they want, whether that means injecting Botox for a more youthful face or removing an old tattoo.
Orthopedic nurses can be found in virtually every clinical setting, including emergency rooms, nursing homes, and in home healthcare positions. Working alongside physicians, physical therapists and other nurses, orthopedic NPs are able to help patient recover from surgery, rehabilitate from injuries, and often to get their mobile, pain-free lives back after a traumatic event.
Want to enroll in a family nurse practitioner program, but not sure where to start? This list offers a comprehensive look at affordable online nurse practitioner programs.
Ever thought of becoming a psychiatric-mental health nurse practitioner? Here's a list of online psychiatric nurse practitioner programs for nurses considering this career.
Interested in a nurse practitioner career? Explore this guide to discover the steps to become an NP, including required education and credentials.
Take care of your future.
Find the right program for you and advance your education with an online degree.