Top Neonatal Nursing Professors
Every year, about 40,000 infants with low birth rates are born in the U.S., but thanks to advances in healthcare, survival rates are 10 times better than they were just 15 years ago, according to the National Association of Neonatal Nurses. Advanced care nurses who work with newborns are often educated as neonatal nurse practitioners (NNPs) and help treat a variety of issues that can include birth defects, cardiac malformations and prematurity. Graduate-level education is needed to enter the field and helping train students are neonatal nursing professors, who already have clinical experience and may be so advanced they are now conducting research or exploring their own niche areas of interest. Take a look at the list of top neonatal nursing professors below to learn more about the schools where these professors are teaching and what they are doing to promulgate advancements in the field.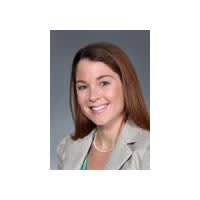 PhD, NNP-BC
Emory University
Atlanta, GA
An assistant professor at Emory University in Atlanta, Ashley Darcy Mahoney, PhD, NNP-BC focuses her research on the developmental outcomes of high-risk infants and has related interests that include brain injury, infant health and neonatology. She completed her BSN at Georgetown University and her MSN in the NNP track at the University of Pennsylvania, where she also completed her PhD. She continues to practice as a neonatal nurse practitioner and chairs the research committee of the Florida Association of Neonatal Nurse Practitioners.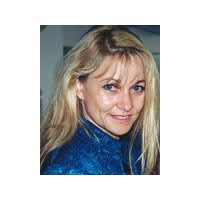 PhD
University of Missouri
Columbia, MO
Jan Sherman, Associate Teaching Professor at the Sinclair School of Nursing at the University of Missouri, Columbia, has her PhD from Texas Woman's University and is NNP-board certified. She received her MSN from the University of Missouri, Kansas City and her BSN from Webster University. She has been a NNP since 1990, and along with her husband, researches the effects of probiotics in preterm infants. Her doctoral research focused on prenatal nicotine exposure. She has been published, frequently speaks at neonatal conferences, including the National Conference of Neonatal Nursing, and is well-known nationally as a neonatal nurse expert. She also has an adjunct appointment in the Department of Child Health at the University of Missouri.
PhD, RN
Duke University
Durham, NC
Deborah Brandon, PhD, RN and Fellow of the American Academy of Nursing oversees the PhD program at Duke University in Durham, North Carolina. Her professional experience includes child development, neonatology and pediatrics and she has worked as a neonatal clinical nurse specialist in the intensive care nurse at Duke University Medical Center since 1994. Her BSN, MSN and PhD in nursing were all obtained from the University of North Carolina at Chapel Hill. She is a member of the National Association of Neonatal Nurses and the International Society of Infant Studies as well as co-director of the Advances in Neonatal Care journal.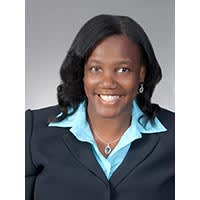 PhD, CRNP
University of Maryland
Baltimore, MD
At the University of Maryland School of Nursing in Baltimore, students might work under the guidance of Yolanda Ogbolu, PhD, CRNP in neonatal care, whose research interests include maternal newborn and child health disparities both nationally and internationally as well as building out nurse capacities in in Sub-Saharan African through university partnerships. She may be able to relate well to students in the nursing program at the university as she completed her BSN, MS, post-master's certificate and PhD there. She has been academically published, received numerous awards and is involved in several professional activities.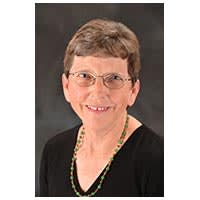 DNP
University of Indianapolis
Indianapolis, IN
Linda Strickland, DNP, is the coordinator of the neonatal nurse practitioner track at the University of Indianapolis and is board certified as a crucial care neonatal nurse practitioner. She received her DNP from the University of Southern Indiana and her MSN from Indiana University School of Nursing, continuing to work as a practicing NNP as well as an assistant professor. Her research interests include international health care and the clinical neonatal field. She is the recipient of the Edwin L. Gresham Award, given for advancing the care of newborn infants, and the Award for Excellence in Practice and Service for the State of Indiana.
PhD, APRN
Vanderbilt University
Nashville, TN
At Vanderbilt University, in Nashville, Tennessee, the specialty director of the neonatal nurse practitioner program is Karen D'Apolito, PhD, APRN, NNP-board certified and also a Fellow of the American Academy of Nursing. She has received grants, does consultations and been published in The Journal of Perinatal and Neonatal Nursing and other publications. She is vice president of the National Perinatal Association, a board member of the Foundation for Neonatal Research and Education and the recipient of several awards. Her research interests include infant adaptation, neonatal drug withdrawal, and perinatal and infant drug additions.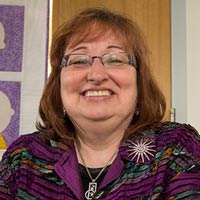 PhD
University of Connecticut
Storrs, CT
A the University of Connecticut, in Storrs, students may be able to work with nursing professor Jacqueline McGrath, who also has an appointment as director of nursing research at Connecticut Children's Medical Center. She concentrates on the emotional, medical and social issues that at-risk, pre-term babies face. She has a PhD from the University of Pennsylvania and saw first-hand the importance of care after her youngest sister was born with Spina Bifida. She completed her graduate work at Kent State and undergraduate work at the University of Akron in Ohio. "I knew I wanted to have an impact on babies' lives when they were so tiny and had so far to go," she told the school's newspaper UConn Today.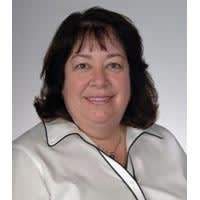 PhD
Medical University of South Carolina
Charleston, SC
Students at the Medical University of South Carolina, in Charleston, may be fortunate to work with Robin Bissinger, the associate dean for school's College of Nursing. She is an advanced practice registered nurse with a PhD who is NNP-board certified and a Fellow of the American Academy of Nursing and continues to work as an NNP at the Medical University. She is involved in process improvements in NICUs and active in the South Carolina Neonatal Medical Consortium. She is also past president of the National Association of Neonatal Nurses and past president of the Carolinas Association of Neonatal Nurse Practitioners.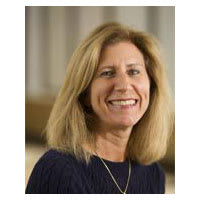 DNP
University of Pittsburgh
Pittsburgh, PA
At the University of Pittsburgh, students may be able to work under the direction of Kathleen Godfrey, DNP and registered nurse who is also NNP-board certified. She has real-world experience, having worked as a nurse practitioner for 25 years, mostly in neonatal care in the NICU at Magee Women's Hospital of UPMC. At the university's school of nursing, she is in direct charge of supervising the neonatal area of concentration, providing curriculum oversight. She may relate well to students going through the nursing program at the University of Pittsburgh as she completed her BSN, two MSNs and DNP there.
Featured Online Programs
Find a program that meets your affordability, flexibility, and education needs through an accredited, online school.
Methodology
When compiling this list of Top 10 Neonatal Nursing Professors, we selected nurse professors who:
Have DNPs or PhDs: Because of specific research interests or a desire to teach at the college level, these nurses went on to complete advanced education.
Have clinical experience: All of these nurses have clinical experience, and some even continue to work in a research or university hospital while also holding a professorship or teaching classes at a school.
Have National Certification: Nearly all of the professors on this list are board certified as neonatal nurse practitioners or have other neonatal certification in the field.
Are actively involved: Although not detailed in every professor description, most professors on this Top 10 list are actively involved in education and learning through the likes of conferences, presentations, publications or organizational memberships.
Related Programs
Related Posts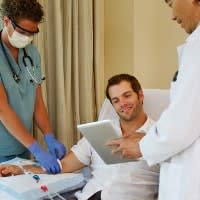 A lack of access to primary care in the United States is one of the key reasons why the Commonwealth Fund ranks the U.S. as having the worst healthcare system in the affluent world. Looking to the future, the impending primary care provider shortage indicates that this problem is only to going to intensify, particularly in the South and Midwest.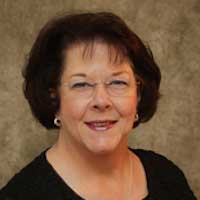 Given the overwhelming evidence that NPs provide cost-effective, safe healthcare for their patients, it's time for Oklahoma to disabuse itself of unnecessary practice restrictions so that NPs can help alleviate the looming primary care provider shortage.
Want to enroll in a family nurse practitioner program, but not sure where to start? This list offers a comprehensive look at affordable online nurse practitioner programs.
Ever thought of becoming a psychiatric-mental health nurse practitioner? Here's a list of online psychiatric nurse practitioner programs for nurses considering this career.
Interested in a nurse practitioner career? Explore this guide to discover the steps to become an NP, including required education and credentials.
Take care of your future.
Find the right program for you and advance your education with an online degree.