Heroism in Nursing Practice: Spotlight on Neonatal NPs
Given the current state of the U.S. healthcare system and the rural health crisis in Georgia, all APRNs must be able to practice to the full extent of their education and training in order to be part of the solution.
Dr. Suzanne Staebler, Associate Professor at Emory University and President of the National Certification Corporation (NCC)
With the introduction of the Affordable Care Act (ACA) in 2010 and the subsequent Congressional infighting over the law, healthcare is never far from the minds of most Americans. Everyone is impacted by the accessibility, cost, and safety of health services and finding a political consensus has proved elusive. Not far from the halls of Congress, however, another battle brews within individual states over the looming shortage of healthcare professionals. In fact, the American Association of Medical Colleges (AAMC April 2016) projected a need for between 14,900 and 35,600 primary care providers by 2025, and the demand for services is expected to be especially acute in rural areas. There is one increasingly popular solution to help alleviate this shortage: expanding "full practice authority" to nurse practitioners, 89 percent of whom are trained in primary care.
The existence of full practice authority—i.e., the ability of NPs to work to the utmost extent of their education and credentialing, especially as it relates to prescriptive abilities and professional independence—varies widely by region. The National Association of Neonatal Nurses (NANN) reported that some states operating under "reduced" or "restricted" practice conditions create counterproductive barriers to the provision of healthcare, worsening the shortages of neonatal NPs. NANN calls for an APRN Consensus Model which would standardize NPs' practice authority across states and allow them to prescribe Schedule II-V controlled substances. As it stands, some states such as California, Texas, and Florida require collaborative agreements with physicians to prescribe controlled substances. There's evidence that in states such as Texas, doctors can receive up to six figures for their "supervision" over NPs. Given the lucrative exchange, it's no surprise that the predominant opponents to NP full practice authority are physicians' organizations.
It's important to add that the bulk of the research demonstrates that NPs provide safe, quality, and cost-effective healthcare. A 2015 Columbia University study found that NPs working in primary care had comparable patient outcomes to doctors, but they actually spent more time with patients at no increase in cost. Furthermore, those under NP care required fewer overall visits. Not surprisingly, the list of organizations in support of NP full practice authority is growing, and includes:
Institute of Medicine (IOM)
Bipartisan Policy Center (BPC)
American Association of Retired Persons (AARP)
National Governors Association (NGA)
National Conference of State Legislatures
Federal Trade Commission (FTC)
Department of Veterans Affairs (VA)
Perhaps this is why Merritt Hawkins (2017), a healthcare consulting firm specializing in recruitment of medical personnel, found that NPs were the fourth most requested search—their highest position ever—reflecting the growing demand for this class of healthcare professionals. They beat out OB/GYN doctors, physician assistants, orthopedic surgeons, urgent care physicians, cardiologists, gastroenterologists, neurologists, dermatologists, and other specialists.
Overall, inconsistent practice authority conditions can lead to several problems, including convoluted reimbursement practices; a lack of continuity of care; patient confusion over service provider roles; the flight of NPs to "full practice" states; and other issues.
NursePractitionerSchools.com has published a series of articles celebrating NPs across different specializations and U.S. states. As of June 2017, there have been 22 interviews with prominent professors across the country; these educators and clinicians graciously weighed in with their views on practice authority. While there have been varying degrees of frustration—particularly in states such as California, Texas, and Florida which operate under restricted practice conditions—there are several signs that people's views on this issue are evolving.
This piece interviews two prominent neonatal NP professors on their views surrounding practice authority and closes with some actionable steps to advance NPs' ability to work in accordance with their advanced level of training and education.
Interviews with Two Exceptional NNP Professors
Please note that these interviews have been lightly edited for length and clarity.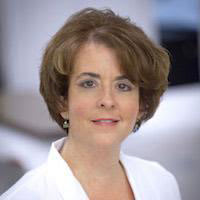 Dr. Suzanne Staebler, Associate Clinical Professor at Emory University and President of the National Certification Corporation (NCC)
Dr. Staebler is an associate professor at the Nell Hodgson Woodruff School of Nursing at Emory University and was recently elected the president of the National Certification Corporation (NCC), the predominant credentialing authority for neonatal NPs. She serves as a clinician, educator, and advocate, and has guided policy surrounding the provision of care for high-risk infants and their mothers. As a leader within the National Association of Neonatal NPs (NANNP), she spearheaded a medical home model for premature babies. She's an internationally respected researcher and the recipient of numerous awards and honors, including the AACN Faculty Policy Fellowship, the Georgia Nursing Health Policy Fellowship, and the 2018 National Organization of Nurse Practitioner Faculties (NONPF) Outstanding Policy Leader Award.
What is your view on moving toward full practice authority for NNPs?
Given the current state of the U.S. healthcare system and the rural health crisis in Georgia, all APRNs must be able to practice to the full extent of their education and training in order to be part of the solution. If our physician colleagues had the ability to solve the national and state level healthcare access and care issues, they would have done so already. In Georgia, the issue is about access—patients with Medicare/Medicaid coverage have NO access to providers who can care for them.
Have you ever felt limited by your state's NP practice laws?
Absolutely! In most of the states I've practiced in, I have not been authorized to prescribe Schedule II medications. This includes pain medications. I care for tiny patients in the Neonatal Intensive Care Unit. If I am the only provider in house—which is the case the majority of the time—and I have to do an emergency procedure, I have no ability to order pain relief prior to the procedure. When time is critical, I have to stop what I am doing; call or text my back-up physician; get their OK to order the pain medication; and then I can proceed. Luckily in GA, "prescribing" is considered in the outpatient setting only, so for those of us whose practice is mostly within the four walls of a hospital, this isn't a barrier; however, for NPs practicing in rural settings or in emergency rooms, it is a HUGE issue and a tragedy for our patients.
What are some actionable steps NPs and others can take to advance the cause?
The first step is to join your state nursing association and your state APRN association. Your state nursing association works in tandem with the APRN association or groups to move the legislative agendas forward. Secondly, educate yourselves on what is happening in your state. Be willing to be mentored in what to say and what NOT to say in the legislative arena. Many times, nurses say the wrong thing or use the wrong terminology and it derails the efforts of the organizations. Lastly, GIVE to the nursing and APRN PACs in your state. We must put our money where we say our priorities are. For instance, in GA, we have approximately 160,000 licensed nurses. If each nurse gave $10/year to the PAC, we could alter the course of state elections. Just $10/year—that's less than a $1 a month—is less than two visits to Starbucks each year.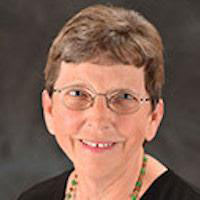 Dr. Linda Strickland, Assistant Professor at the University of Indianapolis
Dr. Strickland was the first board-certified critical care neonatal nurse practitioner in Indiana. She currently serves as an assistant professor at the University of Indianapolis, where her research interests include interprofessional practice and international healthcare. Notably, she received the Edwin L. Gresham Award and the Award for Excellence in Practice and Service for the State of Indiana.
What is your view on moving toward full practice authority for NNPs?
I would like to see full practice authority for NNPs; at the same time, we have to take full legal responsibility. Certainly NPs working in outpatient rural settings deserve full authority. For those of us working in an acute care setting, we have a variety of members of the health care team. Regarding drugs, we have pharmacy review of all orders whether physician or NP of drugs ordered. There is a system of checks and balances in place. It is important to know one's limits and seek consultation and assistance when the patient presents with something unfamiliar or out of our scope of practice. Full practice authority would remove the burden of review of a certain percentage of drug orders from the physician partner.
Have you ever felt limited by your state's NP practice laws?
I have never felt limited, but I practice in an acute care setting, i.e., the neonatal intensive care unit. (EDITOR'S NOTE: Indiana is a "reduced" practice state and is less restrictive than Georgia.)
What are some actionable steps NPs and others can take to advance the cause?
NPs need to continue to make the care to their state congress members and senators; also, it is important to engage the state nursing board. In some states, it is the state nursing board that is very conservative in its support of full authority.
The Continued Fight for NP Full Practice Authority
If our physician colleagues had the ability to solve the national and state level healthcare access and care issues, they would have done so already.
Dr. Suzanne Staebler, Associate Professor at Emory University and President of the National Certification Corporation (NCC)
Given the imminent physician shortage, the lack of healthcare access (especially in many rural regions), and the wealth of evidence demonstrating the excellent patient outcomes under NP care, the time is now to expand full practice authority (FPA) to all 50 states.
As of June 2017, 22 states and the District of Columbia have extended full practice privileges to NPs in accordance with their high level of education, training, and credentialing. In interviews with 22 NP professors in 2017, NursePractitionerSchools.com has found that all but one were in favor of an APRN Consensus Model providing FPA to NPs everywhere. Drawing from the research on NPs' practice privileges, moving forward with FPA is expected to:
Increase access to healthcare services, particularly in rural areas and among vulnerable populations
Lead to more consumer choice
Potentially decrease the cost of healthcare
Improve the continuity of care
Elucidate the role of APRNs as competent, independent providers who also act as valued members of healthcare teams
Make healthcare delivery more efficient
Smooth out many bureaucratic inefficiencies (e.g., reimbursement issues)
Alleviate patient confusion (e.g., the name authorizing a prescription is often an unknown "supervising" physician rather than their trusted NP)
As Dr. Staebler and Dr. Strickland illustrated, there are several actionable steps to help move toward FPA:
Join state and national nursing associations
Get involved with the organization's advocacy efforts
Find mentors who are familiar with the FPA issue and terminology; follow their lead in pushing legislative agendas
Donate money to APRN PACs dedicated to the issue of FPA; with a little financial support from nurses, state elections could be swayed in favor of pro-FPA candidates, thus changing legislation in restrictive states
Finally, to learn more about NP professors' views on practice authority across the United States, please check out the other stories in this series (listed at bottom).
Jocelyn Blore
Editor
Jocelyn Blore is the Managing Editor of NursePractitionerSchools.com. After graduating from UC Berkeley, Jocelyn traveled the world for five years as freelance writer and English teacher. After stints in Japan, Brazil, Nepal, and Argentina, she took an 11-month road trip across the US, finally settling into lovely Eugene, OR. When Jocelyn isn't writing about college programs or interviewing professors, she satirizes global politics and other absurdities at Blore's Razor (Instagram: @bloresrazor). Thank you for being interested.
Related Programs
Related FAQs
Related Posts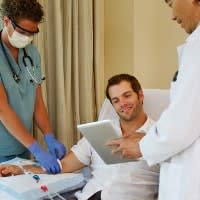 28 December 2018
A lack of access to primary care in the United States is one of the key reasons why the Commonwealth Fund ranks the U.S. as having the worst healthcare system in the affluent world. Looking to the future, the impending primary care provider shortage indicates that this problem is only to going to intensify, particularly in the South and Midwest.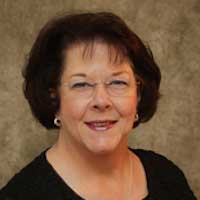 13 December 2018
Given the overwhelming evidence that NPs provide cost-effective, safe healthcare for their patients, it's time for Oklahoma to disabuse itself of unnecessary practice restrictions so that NPs can help alleviate the looming primary care provider shortage.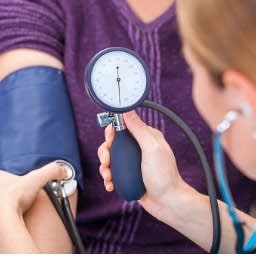 03 December 2018
Primary care, when accessible and publicized in communities, has been proven to diminish health disparities between social classes. The future of healthcare in the Northwest and all over the country is dependent on the reform insurance systems, policy, and education, among other aspects.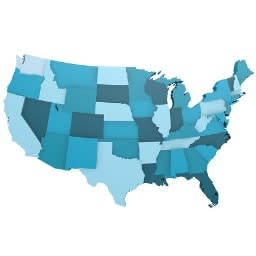 25 October 2018
As a shortage of primary care providers looms on our collective horizon, lack of access to primary care has the potential to get much worse. And, unfortunately, the South is going to be the most heavily impacted.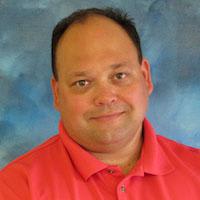 22 August 2018
Nurse practitioners such as Dr. Hemmer are justifiably frustrated with the practice conditions within Missouri. It's no surprise that many NPs finishing their studies choose to practice in other states where it's easier (and more lucrative) to go into business as a relatively independent healthcare provider.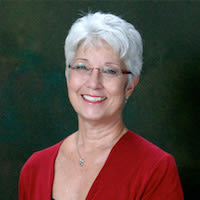 17 May 2018
In states such as Alaska, Colorado, and Oregon, NPs have full practice authority and enjoy relative autonomy in treating patients, working to the utmost extent of their training and credentialing. In places such as Tennessee, however, NPs labor under restricted practice conditions and may be treated as mere mid-level providers who require physician supervision throughout their careers.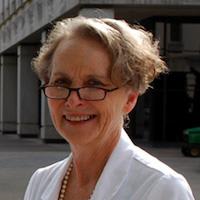 16 March 2018
For nurse practitioners in South Carolina and other "restricted practice" states, providing treatment to patients can prove a struggle. According to the South Carolina Nurse Practice Act, NPs must practice within 45 miles of supervising physician, making it impossible to provide healthcare services in rural regions without doctors.
Want to enroll in a family nurse practitioner program, but not sure where to start? This list offers a comprehensive look at affordable online nurse practitioner programs.
Ever thought of becoming a psychiatric-mental health nurse practitioner? Here's a list of online psychiatric nurse practitioner programs for nurses considering this career.
Interested in a nurse practitioner career? Explore this guide to discover the steps to become an NP, including required education and credentials.
Take care of your future.
Find the right program for you and advance your education with an online degree.