A Day in the Life of a Flight Nurse Practitioner
No matter what specialty a nurse practitioner chooses, sooner or later they encounter a high-pressure, time-sensitive health crisis. Of course, emergency room NPs regularly experience more stressful situations than public health NPs, but nearly all specialties pale in comparison to the flight nurse practitioner.
Working as a flight nurse practitioner requires not only the same level of patient care that would be expected in any hospital, but it also requires nurses to be able to make quick decisions in the midst of intense situations, and to do it all while flying high above ground in a helicopter or plane.
Flight nurses can work in either civilian or military settings, evacuating the critically injured or ill from dangerous situations, or transporting them from one medical care facility to another that is better equipped to help them.
While being a nurse practitioner is not strictly required to become a flight nurse, the additional training can be extremely helpful in the dire situations that are commonplace for flight nurses, who may be the only medical personnel in a transport. Most importantly, a flight nurse must be prepared to make life and death decisions about patients—and do so while soaring far above the ground. This is not a job for the faint of heart or the easily flustered, but the relative excitement of this specialization can prove rewarding.
Clinical Environment
While flight NPs fulfill many common acute care functions, their clinical environment is perhaps the most unique part of the job. Flight nurses perform the majority of their duties in a helicopter or fixed wing aircraft, flying between medical facilities or evacuating patients from dangerous situations. Needless to say, the clinical environment for a flight nurse can feel considerably more stressful than working in a stationary medical facility or clinical setting.
For a military flight nurse, the clinical environment is a bit different. Military flight nurse practitioners typically work overseas, helping to treat soldiers who are being evacuated from war zones. While the emergency treatment procedures for a military operation will be the same, working in a helicopter that may be itself a target for enemy fire adds another layer of danger and tension to this particular position.
What are opportunities for military nurses?
Patient Population
Because flight nurse practitioners operate on an emergency basis, they are usually tasked with caring for the full spectrum of patients. The range of acute care needed from flight nurses means that they often have experience caring from patients throughout the lifespan, everything from neonatal care through adult and geriatric care. However, if a flight nurse works for a specific medical facility, such as a children's hospital, he or she can expect to work with the same patient population treated in that facility.
Flight nurses should expect to work exclusively with patients in need of acute care. While some flight nurses such as those who work in the military deal mainly with extreme injury, others will care for patients who may be stable at the time of transportation but who need to be moved to another facility. These patients may themselves have a chronic issue, but the directive of the flight nurse will be to keep them stable and care for them if there is an emergency during the flight.
Typical Daily Responsibilities
It's difficult to say whether there is a "typical" day for flight nurse practitioners. In this job, nurses can be asked to perform anything from strapping patients securely into a helicopter and running an IV to resuscitating victims of violence or helping to evacuate people from a natural disaster.
Responsibilities for a flight nurse include not only caring for their patients and establishing medical records for teams on the ground, but also communicating with other practitioners as well as the pilot. These nurses must not only be comfortable on the helicopter or plane, but must also have knowledge of how the flight operates. In many cases, nurses will have to position themselves and their patients so that g-forces do not impact the treatment.
Clinical Procedures
The clinical procedures required of flight nurse practitioners depend heavily on the company or facility that employs the nurse. A nurse who is employed by a medical evacuation company or the military is more likely to see victims of dehydration or extreme injury. Nurses who work on a hospital flight team may find themselves monitoring vital signs and keeping sick patients comfortable during what may be a bumpy flight.
Other flight nurses may be charged with helping to transport organs for transplant, which will involve much less clinical work.
The constant for flight nurses is the flights themselves. Particularly in fixed wing aircraft, the altitude of the flight has a significant impact on how medical treatment is administered. Particularly at altitude, a small bubble in a person's bloodstream can become quickly dangerous. Further, the metal body of the aircraft can impact how medical instruments like defibrillators function, which adds another layer of challenge to some procedures.
Clinical Team
In some cases, a flight nurse may be the only medical professional on a flight, giving the nurse a great deal of autonomy and many responsibilities. However, that is not to say that there is not a clinical team involved. Every flight nurse is taking his or her patient to a destination where they can receive more substantive care from an entire team. For this reason, flight nurses need to be able to communicate well with a variety of medical professionals, sharing medical information gleaned from the flight and any observations about the patient with the team on the ground. Keeping records of any procedures or medications that were administered during the flight is also essential so that proper care can be issued one the patient is back on the ground.
Certification for Flight NPs
There is no specific federal requirement for flight nurse certification. However, the companies and facilities that hire flight nurses often have fairly stringent policies for the type of experience and education that is required.
According to the Air & Surface Transport Nurses Association (ASTNA), most companies hiring flight nurses require some combination of the following:
Licensing as a registered nurse
At least 2 years of experience in critical care or emergency environment
Basic Cardiac Life Support (BCLS) training
Advanced Cardiac Life Support (ACLS) Certification
Pediatric Advanced Life Support (PALS) Certification
Neonatal Resuscitation Program
Certification or training from a nationally recognized trauma program such as the Transport Nurse Advanced Trauma Course (TNATC), Basic Trauma Life Support (BTLS), Prehospital Trauma Life Support (PHTLS), or Trauma Nurse Core Curriculum (TNCC)
Many positions also require a nurse to earn a certification such as the Certified Flight Registered Nurse (CFRN), Critical Care Registered Nurse (CCRN), or Certified Emergency Nurse (CEN). In some cases, these certifications can be obtained within six months to one year of hiring if other requirements are met.
What is most important to understand is that while certification may not be legally required, flight nursing requires a wide range of critical care and emergency skills that nurses should be prepared to demonstrate if they want this type of position.
Flight Nursing Programs
Although not required, those who are sure they want to pursue flight nursing may want to consider enrolling in a flight nursing program. One of the best known flight nursing programs is the The Dorothy Ebersbach Academic Center for Flight Nursing at Case Western Reserve University. The program not only allows students to learn the specifics of flight nursing, but also the school actually has a flight simulator for nurses to practice in real-world conditions. The flight nurse program is structured around the Acute Care Nurse Practitioner (ACNP) certification with the addition of flight-specific training, including an annual Flight Nursing Summer Camp. While enrolling in such a program—the first of its kind—is certainly not a requirement, it can show potential employers the full strength of the nurse's dedication to the profession and provide valuable training.
Emotional Considerations
As with any critical care nursing position, being a flight nurse can take an emotional toll. Flight nurses, like ER nurses, must be able to work effectively under extreme pressure and prioritize clinical procedures for the lives of their patients. Flight nurses must also be able to successfully consider all outcomes and take a treatment path that makes the most sense, often without input or feedback from anyone else. This type of decision-making, which can lead to loss of life through no fault of the nurse, can be emotionally challenging. Being able to bounce back from negative experiences that come with the territory of working with the critically injured and ill is perhaps the most important skill that a flight nurse can have for a sustainable career.
Related Programs
Related FAQs
Related Posts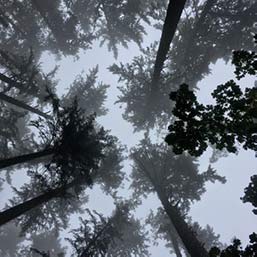 11 July 2018
Currently, only about 20 percent of physicians working in rural areas are under 40 years old, and 30 percent are rapidly approaching (or have already passed) retirement age. Due to an aging population and a lack of experienced and trained professionals, there is increasing demand for healthcare professionals in rural areas, leading to a significant opportunity for nurse practitioners to pick up the slack.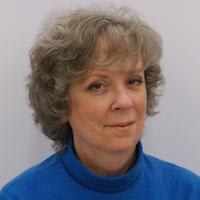 30 January 2018
Acute care nurse practitioners (ACNP) are integral to the American healthcare landscape. These highly skilled professionals work in a wide range of settings to provide high quality care to patients as part of robust, specialized healthcare teams.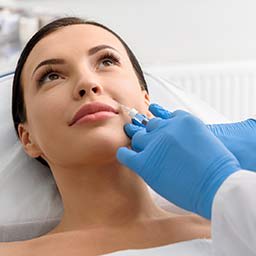 14 December 2017
Aesthetic nurse practitioners either work autonomously in a aesthetic clinic or alongside a plastic surgeon, dermatologist, or other physician specializing in aesthetics. These nurses work closely with their patients to give them the appearance they want, whether that means injecting Botox for a more youthful face or removing an old tattoo.
15 November 2017
Orthopedic nurses can be found in virtually every clinical setting, including emergency rooms, nursing homes, and in home healthcare positions. Working alongside physicians, physical therapists and other nurses, orthopedic NPs are able to help patient recover from surgery, rehabilitate from injuries, and often to get their mobile, pain-free lives back after a traumatic event.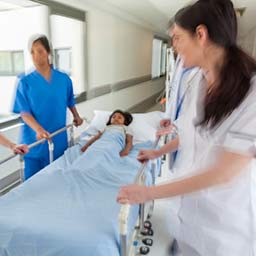 29 September 2017
Trauma NPs stand with patients through terrifying pain and fear. It is not a job for the faint of heart, but it can provide a rewarding opportunity to help people pull through their most trying experiences.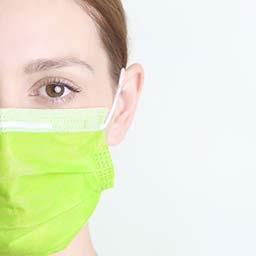 05 September 2017
Public health nurse practitioners address the health needs of their communities through wellness clinics, home visits, and developing relationships that can help to stop serious health problems before they start.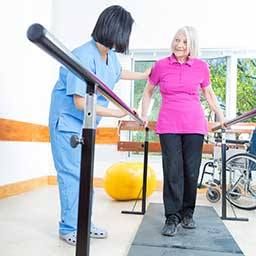 10 August 2017
Occupational health nurses allow companies to minimize illness and injury among employees, in effect promoting productivity and boosting business.
Want to enroll in a family nurse practitioner program, but not sure where to start? This list offers a comprehensive look at affordable online nurse practitioner programs.
Ever thought of becoming a psychiatric-mental health nurse practitioner? Here's a list of online psychiatric nurse practitioner programs for nurses considering this career.
Interested in a nurse practitioner career? Explore this guide to discover the steps to become an NP, including required education and credentials.
Take care of your future.
Find the right program for you and advance your education with an online degree.