Nurse Practitioner Specialization and Sub-Specialization Tree
Nurse Practitioners (NP) Specializations
All nurse practitioners (NP) specialize in a particular area of medicine. Nurse practitioners make their specialization decision before applying to NP school, which is a critical difference between a physician assistant and an NP; physician assistants graduate with a general medical degree while NPs typically focus on a particular population.
This article discusses the somewhat confusing world of NP specialties, and it clarifies terms including population foci and subspecialization. Understanding these terms will help prospective students choose the right NP school.
Top Online Programs
Explore programs of your interests with the high-quality standards and flexibility you need to take your career to the next level.
Population Foci
Nurse practitioners must choose among six "population foci." Each foci represents a group of patients who require specialized treatment. The National Council of State Boards of Nursing developed these, which are detailed in their Consensus Model for APRN Regulation. Nurse practitioner population foci include:
Family
A family nurse practitioner (FNP), sometimes called "individual" or "across the lifespan," is a registered nurse with specialized educational and clinical training in family practice. Nurse practitioners have a higher degree of training, in both the classroom and clinical setting, than Registered Nurses do, although becoming an RN is a prerequisite.
Adult-Gerontology
An Adult-Gerontology Nurse Practitioner (AGNP) is an advance practice nurse with a clinical focus on treating people from adolescents through adult ages and into advanced age. AGNP nurses must obtain further specialized education following their certification as registered nurses (RNs).
Becoming an AGNP can certainly mean higher salaries but also means more independence as a practitioner, with many AGNPs working in private practice outside of physician supervision.
Neonatal
Neonatal NPs work with neonatologists in acute and nonacute settings, supervising and assisting with the treatment and delivery of infants. In the event that an infant is born with health complications due to genetic disorders, drug addiction, premature birth, HIV infection, or any other causes, NNPs are essential to addressing the health issues that arise from these conditions.
Registered nurses (RNs) may also be neonatal nurses, and they attend to births and care for newborn infants in most Level I nurseries. Neonatal nurse practitioners (NNPs), by contrast, generally care for newborn infants who may have complex health issues in neonatal intensive care units (NICUs). Neonatal NPs have more comprehensive training than neonatal nurses
Pediatrics
Pediatric nurse practitioners (PNPs) provide compassionate and high quality care to children of all ages, ranging from birth up to the age of 21. They work in a variety of settings, including health care clinics and physician offices, and help prevent disease, promote health, and educate family members on plans of care.
The PNP essentially "fills" the role that falls between that of a nurse and the pediatrician and, in a pediatrician's office, can see and treat children by themselves, without supervision, or, when warranted, turn to a pediatrician for further assistance.
Women's health and gender-related
A women's health nurse practitioner (WHNP) is an educated and experienced nurse practitioner who focuses on offering primary care services to women of all ages. In order to become a WHNP, nurses must first complete an education as a registered nurse, and then go on to advanced studies in order to become a nurse practitioner. It is during these studies that students can choose to specialize in women's health and go on to complete clinical, hands on experience with female patients.
Psychiatric-mental health
Psychiatric-Mental Health Nurse Practitioners (PMHNPs) focus on helping their patients cope with different psychiatric disorders and illnesses, including mood disorders, substance abuse, anxiety, and depression.
These professionals track their patient's progress before and during care to provide holistic, high-quality care. PMHNPs can consider job opportunities across different settings, such as private practices, correctional facilities, and mental health facilities.
Population Foci Suggestions
Within the adult-gerontology and pediatric populations, NPs can choose to focus on primary care or acute care. Primary care typically refers to day-to-day healthcare, whereas acute care refers to short-term urgent care. Primary care NPs usually work in an outpatient office or clinic, whereas an acute care NP would work in a hospital setting.
Prospective NP students are encouraged to decide which patient population they would like to work with so that they can best determine which NP school to attend. For example, those interested in becoming a neonatal NP would want to attend a school that has a neonatal program. One cannot become a neonatal NP after graduating from a psychiatric-mental health NP program without completing additional education.
NP Sub-specializations
Depending on which population foci students choose, they may be qualified to pursue certain sub-specializations as well. For example, an acute care adult-gerontology (population foci) NP might choose to further specialize in cardiology or emergency medicine.
These sub-specializations do not require specific schooling beyond population foci; however, some require an additional certification exam. As a result, some schools offer specific programs to help prepare students for the certification exam and gain valuable experience in the field.
For example, Duke University offers a unique program for those who wish to become orthopedic NPs. This program adds three courses to the curriculum that focus on the diagnosis and management of musculoskeletal problems. Upon graduation, students will be eligible to take both their population certification exam as well as the orthopedics sub-specialization certification exam.
Remember: students must choose a population focus, but they can pursue any sub-specialty, provided that they have adequate experience and meet the requirements to pass the corresponding certification exam.
Finally, some sub-specialties do not require an additional certification exam. For example, a psychiatric-mental health NP can work in the subspecialty of psychosomatic medicine without any additional certification exams or schooling in the subject.
The table below includes examples of NP sub-specializations, suggested population foci, and resources about each subspecialty. The suggested population foci column lists the recommended population to pursue; however, these are merely suggestions and may not be required.
Author: Dr. Melissa DeCapua, DNP, PMHNP-BC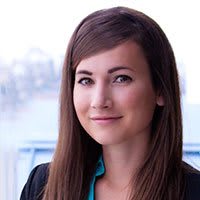 Melissa DeCapua is a board-certified psychiatric nurse practitioner who graduated from Vanderbilt University. She has a background in child and adolescent psychiatry as well as psychosomatic medicine. Uniquely, she also possesses a bachelor's degree in studio arts, which she uses to enhance patient care, promote the nursing profession, and solve complex problems. Melissa currently works as the Healthcare Strategist at a Seattle-based health information technology company where she guides product development by combining her clinical background and creative thinking. She is a strong advocate for empowering nurses, and she fiercely believes that nurses should play a pivotal role in shaping modern health care. For more about Melissa, check out her blog www.melissadecapua.com and follow her on Twitter @melissadecapua.
Many students prefer online nursing schools and programs, which offer learners considerably more flexibility and autonomy than traditional, on-campus programs. This list outlines some of the best online nursing programs.
Do you want to fast-track your path to becoming a nurse practitioner? Here are the best accelerated nurse practitioner programs you can find online.
Nursing is riddled with various roles, career paths, and backgrounds. There is no one way to become a nurse, and there are so many different kinds of these invaluable healthcare...
Take care of your future.
Find the right program for you and advance your education with an online degree.