15 Top Family Nurse Practitioner Professors
Becoming a Family Nurse Practitioner (FNP) is one way that nurses can advance their career and gain a degree of autonomy that was previously not possible outside of becoming an MD. FNPs often work independently and have prescription capabilities. The focus of this specialty is on family, primary care meaning that FNPs work with people who are at all different points in their lifespan, offering health promotion advice, complete physical assessments, and care for acute illness as well as long-term chronic issues.
Family Nurse Practitioners must earn their FNP credentials by sitting for a certification exam after earning either a Master's Degree or a Doctorate of Nursing Practice. The pursuit of this specialization can be done through both on-campus and online FNP programs. The professors on this list teach at the postgraduate level. All have proven themselves to be dedicated educators in the field of nursing. More information on how these particular professors were chosen can be found in our methodology section.
Methodology
As a rule, Family Nurse Practitioners are dedicated professionals. As such, those who choose to not only practice as Family Nurse Practitioners, but also to devote significant time and resources to becoming FNP educators also tend to be dedicated, educated, and devoted to their students. In order to select 15 top Family Nurse Practitioner professors, we considered the following criteria for each professor.
Practicing:
Being a successful Family Nurse Practitioner professor means having a strong grasp on the realities of practicing as a nurse in various settings and with a wide range of patients. This is why the professors on this list continue to practice in some capacity in addition to their teaching duties.
Leadership:
The best teachers are those that are dedicated to their profession. The professors on this list have demonstrated their dedication by taking on leadership roles either at their university or in professional nursing organizations.
Awards:
There are many different awards that recognize achievements in teaching as well as nursing. The professors on this list have been recognized by their peers, by college administrators, and by students as being among the best Family Nurse Practitioner professors and mentors in the U.S.
Related Programs
Related Posts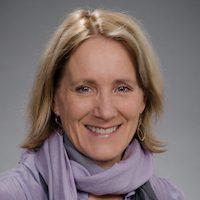 26 September 2018
Nurse practitioners play an important role in healthcare. These licensed clinicians have furthered their education and skills to provide specialized care to their patients. Some nurse practitioners have a particular interest in working with vulnerable populations and have gone above and beyond to serve these groups.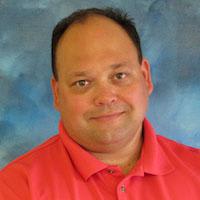 22 August 2018
Nurse practitioners such as Dr. Hemmer are justifiably frustrated with the practice conditions within Missouri. It's no surprise that many NPs finishing their studies choose to practice in other states where it's easier (and more lucrative) to go into business as a relatively independent healthcare provider.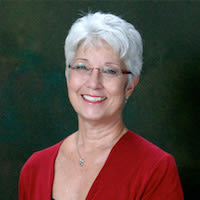 17 May 2018
In states such as Alaska, Colorado, and Oregon, NPs have full practice authority and enjoy relative autonomy in treating patients, working to the utmost extent of their training and credentialing. In places such as Tennessee, however, NPs labor under restricted practice conditions and may be treated as mere mid-level providers who require physician supervision throughout their careers.
Want to enroll in a family nurse practitioner program, but not sure where to start? This list offers a comprehensive look at affordable online nurse practitioner programs.
Ever thought of becoming a psychiatric-mental health nurse practitioner? Here's a list of online psychiatric nurse practitioner programs for nurses considering this career.
Interested in a nurse practitioner career? Explore this guide to discover the steps to become an NP, including required education and credentials.
Take care of your future.
Find the right program for you and advance your education with an online degree.