Dr. Lisa Chappell, PhD, FNP-BC
Dr. Lisa Chappell has been a nurse for forty years, the last twenty years as a Family Nurse Practitioner (FNP). She earned her Master of Science in Nursing (MSN) from the University of Alabama in Birmingham where she specialized and certified as both a Family Nurse Practitioner and Maternal Infant Clinical Nurse Specialist. Dr. Chappell also earned her Doctor of Philosophy in Nursing from the Medical College of Georgia. Her dissertation was titled: Caring for Their Mothers: The Experiences, Self-Care Practices, and Cultural Influences of African American Women Caregivers.
Tell us about the history of your online programs, including notable achievements.
Distance education began at Frontier Nursing University (FNU) in 1989 when the focus moved to educating nurse midwives in rural and underserved communities. The Community-Based Family Nurse Practitioner (CFNP) program was developed in 1999 and followed the same distance education model.
In 2011, FNU was ranked in the Top 50 Graduate Nursing Schools by U. S. News and World Report. The CFNP program was also ranked in the top 15 program in the country. In 2011, FNU admitted the 100th distance education class. U. S. News and World Report ranked FNU in the Top 30 Best Online Graduate Nursing Programs.
What sort of students do you accommodate? Are there different entry points?
Frontier Nursing University has several different entry points. Students can enter with either an associate's degree in nursing or a bachelor's degree in nursing. Students can pursue a master of science in nursing followed by a doctorate in nursing practice. Students who already have a master's degree in nursing may choose to enter the Post-Master's DNP program.
What differentiates your online program from other online advanced practice nursing programs?
Frontier Nursing University has a unique history and a commitment to preparing advanced practice nurses for rural and underserved individuals and populations. One distinct difference at FNU is the creation of a community of learners. Faculty and staff strive to serve students as they progress toward their educational goals.
Who designs your online courses, and how do the courses adapt to an individual student's needs?
The online course design is a team effort.The faculty lead the creation of courses based on their expertise. Additional critical team members are the instructional designer, a curriculum specialist, and the IT Department.
How has online education in your program evolved, and how will it continue to grow and improve?
Online education at FNU will continue to grow and improve through the work and efforts of faculty, the IT Department, and other support systems. The faculty at FNU actively seek out new programs and new technology to enhance and facilitate the online learning experience for students. Within the robust IT Department, there is a commitment to provide growth in technology and resources to educate and support faculty and students.
Other support systems include awards for faculty achievements in online technology, an active committee to evaluate and recommend online resources to FNU, and a financial commitment by the university to support online growth and improvement.
How does Frontier Nursing University evaluate the success of its online program?
The success of the online programs at FNU is evaluated in several ways. Student feedback is a valuable resource. Students complete a course evaluation at the end of each term. Results are reviewed by faculty in the course and appropriate changes are made. Attribution rates are monitored for not only each course, but each program and the university as a whole. Feedback and evaluation from clinical preceptors while students are in the clinical portion of the program are reviewed for each student. Pass rates on the certification examinations are also noted yearly.
What type of technological and academic support does your online program offer its students?
The IT Department at FNU is a well-developed and integral part of the university's function. The IT Department is available to students and faculty for immediate help via telephone. Academic Support is provided by the diverse faculty who are experts in their areas of educational preparation and clinical experiences. Student Services at FNU provide a variety of support program based on students' needs.
How does your program assist online students in locating a preceptor?
Students can identify a preceptor in their community and FNU's credentialing department and clinical faculty work to establish the site for the student. Also, FNU has an established relationship with over 6000 clinical sites and preceptors across the United States.
What percentage of graduates pass their certification exams?
In 2014, the national pass rate for the family nurse practitioner board certification exam through the American Academy of Nurse Practitioners was 87.5%. The pass rate for FNU graduates was 94%.
What type of post-graduate support does Frontier Nursing University offer its alums?
FNU Alumni Association is an important part of the school. Graduates are encouraged to join. The community spirit of FNU is strong in alumni. Alumni are invited to serve as clinical preceptors and are recognized at professional meetings as FNU graduates. The Alumni Association has over 4000 members in all 50 states and outside of the U. S. Services provided by the Alumni Association include reunions, conference receptions, case days, and discounts to professional vendors.
Who are some successful Frontier Nursing University alums, and what have they achieved?
Several FNU alumni have returned to join FNU as faculty. Not only do alumni return with clinical expertise, they also bring the rich traditions and history of FNU to the students. Examples of alumni returning as faculty include:
Dr. Rhonda Arthur DNP, LNP, CNM, WHNP-BC, FNP-BC, CNE who has earned degrees and certifications as a Family Nurse Practitioner, Certified Nurse Midwife, and Women's Health Nurse Practitioner as well as a Certified Nurse Educator. Dr. Arthur brings her clinical expertise and educational experience to a variety of roles at FNU.
Dr. Tammy Whitehead DNP, APRN, FNP-C completed the FNP program at FNU in 2009 followed the DNP program in 2014. Dr. Whitehead practiced at a cardiology clinic following by the purchase of a rural primary family practice which she owned and practiced as an FNP Dr. Whitehead is on the board of the Kentucky Coalition of Nurse Practitioners and is faculty at FNU.
Additional FNU alumni making a difference in the clinical setting:
Dorothy "Dottie" Stoner, MSN, FNP-C recently opened her own clinic in the Western Colorado community of Fruita to provide care to those with the greatest need, including Medicare and Medicaid patients and the uninsured. Dottie's mission is to provide access to care for all the people in her community, regardless of their means. Dottie is grateful to Frontier for her education and for providing her with the "ability to dream.
William T. Miller, MSN, FNP, ARNP, NP-C had a desire to make a difference which led him to open the Lighthouse Family Clinic in Ocean Shores, WA, to provide care to a community that is rural and underserved. Lighthouse is a same-day appointment clinic and chronic care location for people of the Ocean Shores and the north beach.
April Dobroth, FNP, MSN provides high quality, compassionate and culturally sensitive healthcare to the rural community she serves. Providing services to a community of approximately 5,000 of the Santo Domingo Pueblo Tribe as well as other tribes of the greater New Mexico area has made a pivotal difference to the native community.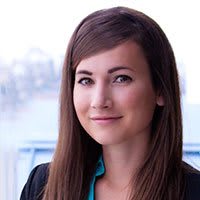 Dr. Melissa DeCapua, DNP, PMHNP-BC
Author
Melissa DeCapua is a board-certified psychiatric nurse practitioner who graduated from Vanderbilt University. She has a background in child and adolescent psychiatry as well as psychosomatic medicine. Uniquely, she also possesses a bachelor's degree in studio arts, which she uses to enhance patient care, promote the nursing profession, and solve complex problems. Melissa currently works as the Healthcare Strategist at a Seattle-based health information technology company where she guides product development by combining her clinical background and creative thinking. She is a strong advocate for empowering nurses, and she fiercely believes that nurses should play a pivotal role in shaping modern health care. For more about Melissa, check out her blog www.melissadecapua.com and follow her on Twitter @melissadecapua.
Related Programs
Related FAQs
Related Posts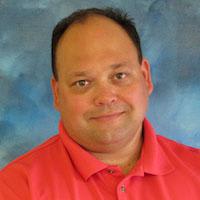 22 August 2018
Nurse practitioners such as Dr. Hemmer are justifiably frustrated with the practice conditions within Missouri. It's no surprise that many NPs finishing their studies choose to practice in other states where it's easier (and more lucrative) to go into business as a relatively independent healthcare provider.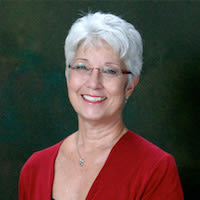 17 May 2018
In states such as Alaska, Colorado, and Oregon, NPs have full practice authority and enjoy relative autonomy in treating patients, working to the utmost extent of their training and credentialing. In places such as Tennessee, however, NPs labor under restricted practice conditions and may be treated as mere mid-level providers who require physician supervision throughout their careers.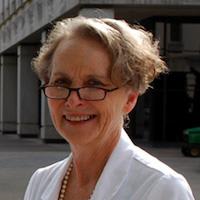 16 March 2018
For nurse practitioners in South Carolina and other "restricted practice" states, providing treatment to patients can prove a struggle. According to the South Carolina Nurse Practice Act, NPs must practice within 45 miles of supervising physician, making it impossible to provide healthcare services in rural regions without doctors.
Want to enroll in a family nurse practitioner program, but not sure where to start? This list offers a comprehensive look at affordable online nurse practitioner programs.
Ever thought of becoming a psychiatric-mental health nurse practitioner? Here's a list of online psychiatric nurse practitioner programs for nurses considering this career.
Interested in a nurse practitioner career? Explore this guide to discover the steps to become an NP, including required education and credentials.
Take care of your future.
Find the right program for you and advance your education with an online degree.