How Much Does a Family Nurse Practitioner Make?
In the wake of the Great Recession, wages have been falling or stagnating across many industries, but there is one area that continues to make promising gains in salary, job security, and projected growth. According to the Bureau of Labor Statistics (BLS 2014)—a data organization sponsored by the US Department of Labor—the five most rapidly expanding sectors of the American market are all related to healthcare and becoming a family nurse practitioner (FNP) can give a person a broad-based set of skills to join this burgeoning field.
The American Association of Nurse Practitioners (AANP 2014) reports that among nurse practitioners, FNPs represent the most common specialty at 54.5 percent. The School of Nursing at the University of California, San Francisco describes the role of the FNP as addressing the "healthcare needs of the individual and family by providing comprehensive primary care through the lifespan." FNPs have a range of responsibilities—many of which overlap with physicians' roles—including diagnosing and treating illnesses; performing medical evaluations, diagnostic tests, and exams while paying thought to the history of the patient; prescribing medications; performing basic surgeries; collaborating with doctors, surgeons, and various specialists on delivering services; and educating patients and their families about health conditions. It's important to note that the scope of practice of these healthcare professionals varies by state and the Kaiser Family Foundation (KFF 2015) has neatly outlined the regional bylaws. Also, FNPs typically have at least a master of science in nursing (MSN) degree and may work across a variety settings such as hospitals, community health centers, private practices, schools, research organizations, and other healthcare environments. This can be done through standard, in-person programs or online FNP programs as well.
So how much money do FNPs typically make? The BLS (2014) found that NPs across all specialties make an annual average salary of $97,990, more than double the average salary of all occupations at $47,230 (BLS 2015). There's also some evidence that FNPs may be among the higher earning groups of NPs. In an analysis using Payscale's salary data, Monster (2014) included FNPs among its five highest paying nursing specialties. Furthermore, FNPs are part of a quickly growing field. By illustration, the BLS (2015) projected that between 2014 and 2024, openings for NPs will swell 35 percent, more than five times the average growth anticipated for all occupations during that time period (7 percent).
Read on to discover how FNP salaries may vary by experience and region, as well as the source of reporting (e.g., BLS, Payscale, Glassdoor, AANP, etc).
Featured Online Programs
Find a program that meets your affordability, flexibility, and education needs through an accredited, online school.
Family Nurse Practitioner Salary by Experience
The American Association of Nurse Practitioners (AANP) conducted the National Nurse Practitioner Compensation Survey (2015)—a study comprising self-reported data from more than 2,200 nurses across the US—and discovered that like many occupations, salary tends to be commensurate with experience. Unfortunately, the AANP (2015) did not divide this data according to specialty, but rather reported on NPs across all areas of expertise. These are the average base salaries of NPs in all subfields listed by years of experience:
0-5: $92,410
6-10: $99,221
11-15: $101,364
16-20: $105,507
21 or more: $106,669
Additionally, AANP (2015) reported on average total compensation (i.e., base salaries in addition to bonuses and other extras bestowed by employers) of all NPs by experience:
0-5: $101,946
6-10: $111,616
11-15: $115,836
16-20: $121,427
21 or more: $117,100
In a departure from AANP's (2015) findings, Payscale (2015) reveals that, "Pay for [FNPs] does not change much by experience, with the most experienced earning only a bit more than the least." Payscale (2015)—using self-reported data from 4,767 FNPs—found FNP base salaries ranging from $68,178 to $103,208, as well as an annual average of $84,785 among all respondents. As of December 2015, Payscale reports the following salary averages among all FNP respondents by experience:
Entry-level: $82,611
Mid-career: $87,670
Late-career: $93,000
Finally, Payscale (2015) also includes a list of skills (i.e., areas of expertise) that may increase FNPs' salaries by a certain percentage. Among the FNPs, the following skills were found to enhance the individual's earning potential (listed with approximate percent boost to annual average salary):
Emergency room (ER): 13 percent
Psychiatric: 5
Acute care: 4
Medicine/surgery: 4
Pain management: 4
Family Nurse Practitioner Salary by Region
Although the Bureau of Labor Statistics (BLS 2014) does not distinguish among NP specialties (e.g., family, women's health, gerontological, mental health, etc), the pay differences between regions may generally be extended to the FNP subfield.
So what are the most lucrative states and cities for NPs? The BLS (2014) finds that the top-paying states for these healthcare professionals include:
Hawaii: $115,870 (average annual salary)
Alaska: $115,670
California: $115,460
Oregon: $111,160
Massachusetts: $107,230
In the same analysis, the top-paying municipalities are:
Columbus, IN: $146,450
San Jose-Sunnyvale-Santa Clara, CA: $139,570
Southern Texas nonmetropolitan area: $136,420
Vallejo-Fairfield, CA: $127,860
San Francisco-San Mateo-Redwood City, CA: $127,790
By contrast, these are the lowest paying states for NPs:
Puerto Rico: $22,880 (average annual salary)
Oklahoma: $82,880
Kansas: $84,270
Illinois: $85,410
South Carolina: $88,460
And the lowest paying municipalities include:
Aguadilla-Isabela-San Sebastian, PR: $21,840 (annual average salary)
San Juan-Caguas-Guaynabo, PR: $23,640
San German-Cabo Rojo, PR: $26,860
Springfield, IL: $59,610
West Central Pennsylvania nonmetropolitan area: $68,300
Although living in an area with higher compensation may be desirable, these regions also tend to have a higher cost of living. In fact, the Missouri Economic Research and Information Center (MERIC 2015) found that the five most expensive states are Hawaii, District of Columbia, New York, California, and Alaska—three of the top-paying states for NPs—and the cheapest states to live in included Mississippi, Idaho, Indiana, Oklahoma, and Tennessee. Please note that Puerto Rico was not included in MERIC's (2015) analysis.
Additionally, Payscale (2015)—an aggregator of self-reported wages across occupations—provides a detailed breakdown of its respondents' salary ranges, medians, and means organized by experience and area. As of December 2015, the self-reported annual salary averages for FNPs in the ten largest US cities were:
New York City, NY: $98,932
Los Angeles, CA: $97,160
Chicago, IL: $88,844
Houston, TX: $95,055
Philadelphia, PA: (no data available)
Phoenix, AZ: $91,331
San Antonio, TX: $86,811
San Diego, CA: $95,292
Dallas, TX: $89,624
San Jose, CA: $108,090
Finally, Clinical Advisor (2015) conducts an annual survey of NP and physician assistant (PA) salaries, including a regional analysis. It found the following mean annual salaries for NPs among geographic areas in the US:
West: $105,446
Midwest: $96,477
Northeast: $99,543
South: $99,046
Family Nurse Practitioner Salary Overall
As stated above, there are varying accounts of how much FNPs can expect to earn based on factors such as experience, region, and source of data.
The Bureau of Labor Statistics (BLS 2014) does not differentiate among subfields of nursing and provides the following salary ranges for NPs in all specialties across the country:
10th percentile: $68,830
50th percentile (median): $95,350
90th percentile: $131,050
In hourly salary terms, NPs can expect to earn:
10th percentile: $33.09
50th percentile (median): $45.84
90th percentile: $63.01
Similarly, Salary.com (2015) does not distinguish among the specialties in its analysis. As of December 2015, it reports the following salary ranges among its NPs:
10th percentile: $83,471
50th percentile (median): $97,591
90th percentile: $113,914
Finally, the American Association of Nurse Practitioners (AANP 2015) gets more granular in its National Nurse Practitioner Compensation Survey and groups average reported salaries by specialty. It found that among its 830 FNP respondents, the average annual salary was $95,661. Payscale (2015)—breaking its own analysis into further detail—has the following salary ranges among its 4,767 FNP respondents:
10th percentile: $68,000
50th percentile (median): $84,785
90th percentile: $100,000
Overall, job opportunities for FNPs are expected to increase in coming years. As proof of point, the American Association of Colleges of Nursing (AACN 2014) states that there's a nursing shortage in the US which continues to intensify as Baby Boomers age and consequently, the demand for healthcare services soars. Becoming a FNP can help to address the mounting deficit of qualified nurses across the country.
Related Programs
Related FAQs
Related Posts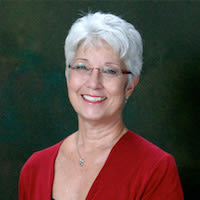 17 May 2018
In states such as Alaska, Colorado, and Oregon, NPs have full practice authority and enjoy relative autonomy in treating patients, working to the utmost extent of their training and credentialing. In places such as Tennessee, however, NPs labor under restricted practice conditions and may be treated as mere mid-level providers who require physician supervision throughout their careers.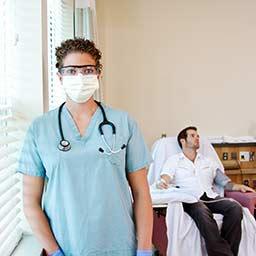 01 August 2017
Chronic kidney disease (CKD) is a widespread problem in the U.S., with the incidence having doubled over the last 20 years, according to the American Nephrology Nurses Association (ANNA). In fact, the American Kidney Fund reports that nearly 31 million people in the U.S., or about 10 percent of the U.S. adult population, suffer from CKD.
14 April 2017
Many people associate a graduate degree with high tuition and fees. In reality, a handful of online family NP programs do exist that offer high-quality education at an affordable cost.
Want to enroll in a family nurse practitioner program, but not sure where to start? This list offers a comprehensive look at affordable online nurse practitioner programs.
Ever thought of becoming a psychiatric-mental health nurse practitioner? Here's a list of online psychiatric nurse practitioner programs for nurses considering this career.
Interested in a nurse practitioner career? Explore this guide to discover the steps to become an NP, including required education and credentials.
Take care of your future.
Find the right program for you and advance your education with an online degree.