A Day in the Life: Emergency Room Nurse Practitioner (ENP)
For an average person, spending even an hour in an emergency room means something has gone very wrong. From infections to flu symptoms to car accidents, it is never a pleasant experience that lands you in an emergency room. But for ER nurse practitioners, the sights, sounds, and stresses of the emergency room are an everyday occurrence. Working in an emergency room as a Nurse Practitioner certainly presents specific challenges, but can also be a wonderful way to learn a huge breadth of skills and really help people with an immediate need.
Patient Population
In the overall history of specialized medicine, emergency rooms are actually fairly new. In the U.S. and United Kingdom they were not established until the 1940's. Ever since then, they have long been a place where nurses could establish themselves as integral pieces of the healthcare puzzle. In fact, many of the original ERs were run by Registered Nurses who would triage patients and bring in physicians only when necessary.

Today, doctors, ER nurse practitioners, registered nurses, and physician's assistants work alongside one another in emergency rooms around the world. Emergency room personnel must be prepared to diagnose and treat all manner of acute issues in a wide range of people. The patient population that an emergency room nurse practitioner will encounter depends largely on the hospital where he or she works. In lower income areas, many visitors in the ER may have mild issues but no health insurance or access to a general practitioner, which sends them to the ER for care of colds and flus. A typical day for an ER nurse practitioner may find the provider working with anyone from an older patient with a sprained wrist to a teenage victim of severe head trauma from a motor vehicle accident to a recently delivered baby born on the way to the hospital. The range of patients in an ER means that there is rarely a dull moment, but also that ER nurse practitioners must be able to communicate effectively with all types of people.
Clinical Environment
The work environment for an emergency room nurse practitioner is certainly not without its stressors. In fact, both nurses and physicians working in emergency medicine are more likely to experience high levels of stress and eventually professional burnout. Physicians in emergency medicine are also more likely to develop substance abuse problems and nurse burnout can manifest in verbal abuse or even violence at work. (Journal of Nursing, "How Severe is Nurse Burnout in the Emergency Department?"). All that is to say that the work environment for emergency room nurse practitioners (and all providers in the emergency department) can be severe and punishing, both physically and emotionally.
Daily Physical Requirements
Because so many emergency rooms are not allowed to turn away any patients, as indicated in the Emergency Medical Treatment and Active Labor Act (EMTALA), emergency rooms see every type of patient. The physical demands of the job come from the irregular hours and sometimes exhausting pace of patients. Most ER nurse practitioners work at least some overnight shifts, and often work for 12 hours at a time, which can be exhausting.

Further, emergency departments can become extremely crowded with demands coming to nurse practitioners from all directions. There is also the fact that many emergency patients are in dire situations that require immediate attention. When the ER nurse practitioner is on duty, they may be tasked with moving patients, cleaning them, and of course diagnosing and treating them, which can be physically demanding depending on the case.

Emotional Considerations
It should come as no surprise that working in an emergency room can be an emotionally trying experience as well. When victims of trauma come to the ER, they may have injuries that will leave them disabled, or worse, for life. Anyone from an aging parent to a very young child may come to the emergency room and never go home again despite the best efforts of hospital staff. Losing patients, which is more common in emergency medicine than in other fields, is understandable taxing. Any nurse practitioner wishing to pursue this field should be sure he or she is emotionally capable of handling such situations.

Typical Duties
Simply put, there is no typical day for an emergency room nurse practitioner. Some standard duties that nurse practitioners may find themselves doing in the emergency room include:
ordering X-rays for injured limbs
order scans and other tests for victims of head trauma
prescribing pain medication for injured patients
order lab work
consult with physicians and other nurses in regards to unstable patients, who may require closer monitoring
order transfer of non-emergency patients to other parts of the hospital
Above all, emergency room nurse practitioners must be able to readily think on their feet, make accurate diagnoses quickly, and work with a wide variety of people — patients, families, and staff.

Unlike other nurse practitioners, ER NPs are not usually able to spend as much time with individual patients as they would in another setting. With so many patients with urgent needs, assessments often must come quickly and snap judgements must be accurate. It takes a special sort of nurse to be able to hand these types of demands for an extended period.

Credentialing Process
The credentialing for an ER nurse practitioner is a bit different than it is for other nurse practitioner specialties. The American Nurses Credentialing Center (ANCC) classifies this credential as a Specialty Nurse Practitioner. Unlike other credentialing, in order to become an Emergency Nurse Practitioner-Board Certified (ENP-BC), nurses are not required to take an exam. Rather, those who want to become an ENP-BC must submit a portfolio for professional review. The portfolio must include evidence of professional development, ethical practice, and teamwork and collaboration. For a full explanation of what must be included in the portfolio, review the most recent Portfolio Content Outline on the ANCC website.

Because of these requirements, prior to becoming board certified, ER nurse practitioners must pursue a separate nurse practitioner course. Many find that becoming a Family Nurse Practitioner is a good course of study since the age of patients varies so greatly in the emergency room.

Top Online Programs
Explore programs of your interests with the high-quality standards and flexibility you need to take your career to the next level.
Related Programs
Related FAQs
Related Posts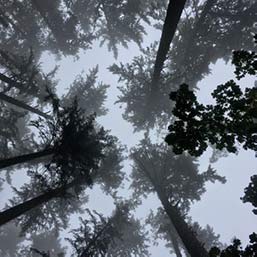 11 July 2018
Currently, only about 20 percent of physicians working in rural areas are under 40 years old, and 30 percent are rapidly approaching (or have already passed) retirement age. Due to an aging population and a lack of experienced and trained professionals, there is increasing demand for healthcare professionals in rural areas, leading to a significant opportunity for nurse practitioners to pick up the slack.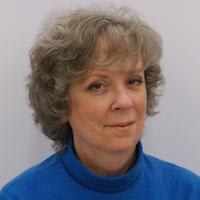 30 January 2018
Acute care nurse practitioners (ACNP) are integral to the American healthcare landscape. These highly skilled professionals work in a wide range of settings to provide high quality care to patients as part of robust, specialized healthcare teams.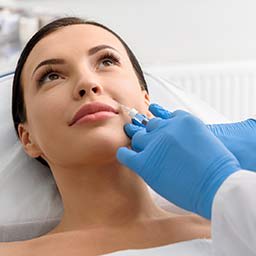 14 December 2017
Aesthetic nurse practitioners either work autonomously in a aesthetic clinic or alongside a plastic surgeon, dermatologist, or other physician specializing in aesthetics. These nurses work closely with their patients to give them the appearance they want, whether that means injecting Botox for a more youthful face or removing an old tattoo.
Want to enroll in a family nurse practitioner program, but not sure where to start? This list offers a comprehensive look at affordable online nurse practitioner programs.
Ever thought of becoming a psychiatric-mental health nurse practitioner? Here's a list of online psychiatric nurse practitioner programs for nurses considering this career.
Interested in a nurse practitioner career? Explore this guide to discover the steps to become an NP, including required education and credentials.
Take care of your future.
Find the right program for you and advance your education with an online degree.