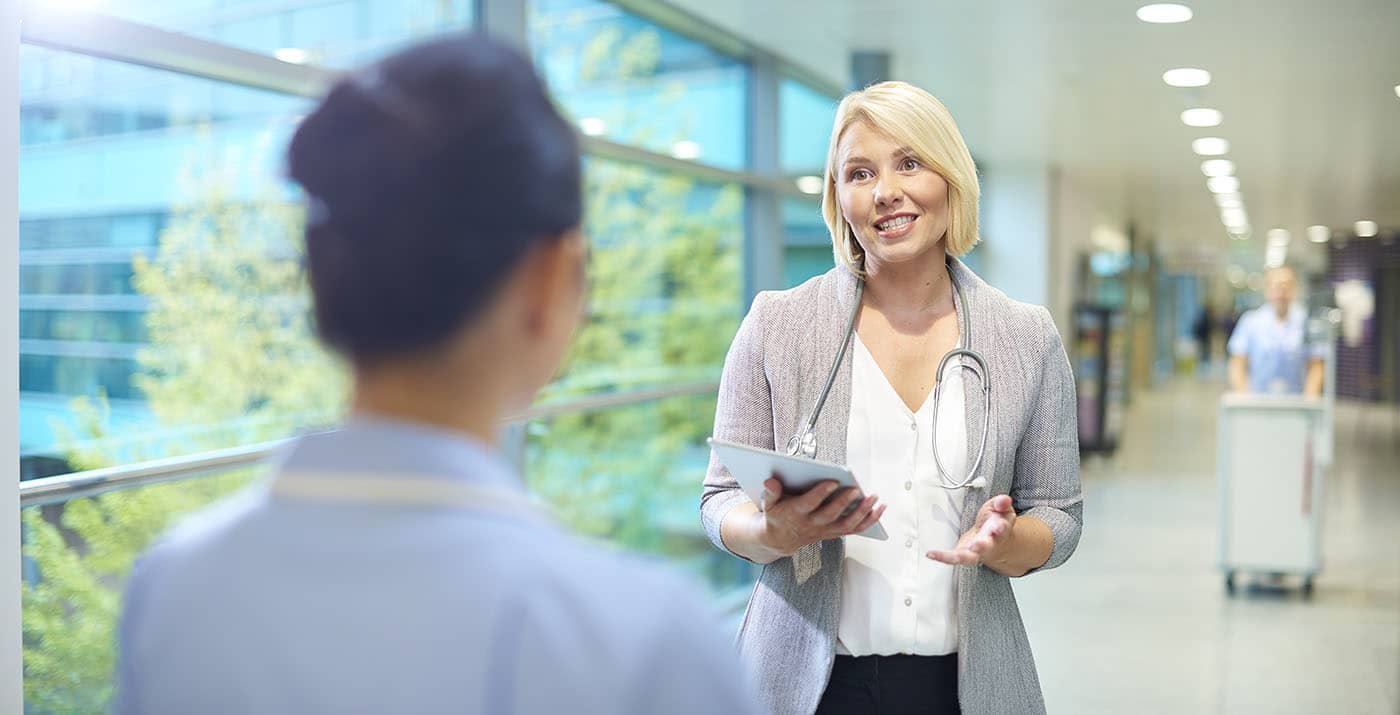 Online Clinical Nurse Specialist Programs
A Clinical Nurse Specialist (CNS) is an Advanced Practice Registered Nurse (APRN) trained to perform higher-level tasks within a certain health specialty such as pediatrics, oncology, cardiology, or adult care. In addition to providing more specialized care, a CNS can lead teams, translate research, serve as a patient and community health advocate, and inform healthcare policy. In an industry where mistakes can be truly life-threatening, education is vital. For a CNS, that includes the development of clinical, research, and leadership skills.
This guide explores online CNS programs, including the expected coursework, costs, and three exceptional professors.
Education Requirements to Become a CNS
Clinical nurse specialists must be certified by a national organization such as the American Nurses Credentialing Center (ANCC) or the American Association of Critical Care Nurses (AACN) to practice, a process that requires one to earn an accredited CNS master's (or DNP) degree and pass an exam in his or her chosen specialization. These healthcare professionals must also seek state licensure and those procedures vary by Board of Nursing. Examples of CNS specialties and subspecialties include:
Acute care
Adult care
Cardiology
Critical care
Family practice
Gerontology
Neonatal
Oncology
Pediatrics
Psychiatric health
Women's health
Colleges typically only admit CNS degree applicants with active RN licenses and a minimum number of clinical hours. In fact, many students continue to work as they're pursuing their degrees. While many nursing schools offer part-time and evening programs, online CNS programs can be an especially convenient and flexible way to go to school and balance a full- or part-time career. These programs generally combine online coursework and in-person clinical practicums completed at facilities close to a student's home.
Top Online Programs
Explore programs of your interests with the high-quality standards and flexibility you need to take your career to the next level.
Affordable CNS Programs Table Methodology
Between 2017 and 2018, NursePractitionerSchools.com created a comprehensive database of nearly 650 online APRN programs—including CNS programs—at the MSN, post-master's certificate, and DNP degree levels. To be considered "online," the school had to require fewer than ten campus visits over the total program duration. The below programs are ranked by total tuition for out-of-state students, excluding additional fees.
The utmost efforts were made the ensure all data is accurate, but tuition and distance-based program offerings naturally change over time. To add missing schools or correct any details, please contact us. Thank you.
Top Online Clinical Nurse Specialist Programs
Purdue University

Location

West Lafayette, IN

University of South Alabama

Indiana University-Purdue University

Location

Indianapolis, IN

University of Southern Indiana

California State University at Dominguez Hills

Michigan State University

Location

East Lansing, MI

Nebraska Methodist College
What to Know – Online Clinical Nurse Specialist Programs
As noted previously, only RNs with master's degrees are eligible for CNS certification. Students can attend online CNS programs on a part- or full-time basis. Online RN-to-MSN programs do not require applicants to have bachelor's degrees and students typically complete an accelerated course schedule. Curricula vary but typically include a balance of statistics, core nursing, specialty, and clinical coursework. The following are important considerations for those considering online MSN-CNS degrees.
Admissions Requirements
Admissions criteria can vary dramatically from one program to the next, especially among highly competitive programs. The following requirements are relatively common for applicants considering online MSN-CNS degrees. Please note that RN-to-MSN and RN-to-CNS programs accept associate degrees and diplomas in lieu of Bachelor's of Science in Nursing (BSN) degrees, although those pathways generally require more on-campus attendance. For online BSN-to-CNS degrees, typical admissions requirements include:
BSN from an accredited nursing school or university
Current RN license in applicant's home state
Minimum undergraduate GPA of 3.0
Essay defining applicant's goals and motivations
Three letters of recommendation
Admissions interview
Accreditation
When a program is accredited, it means a third-party organization reviewed it to ensure it meets certain quality standards and best practices. Schools can earn national, regional, or programmatic accreditation. Criteria are usually published on each organization's official website and generally include measures of learning outcomes, instructional methods, ethical business practices, adherence to an institution's mission, and so forth. Many employers, graduate schools, and financial aid officers will only consider candidates who have completed such a program.
The U.S. Department of Education (ED) warns future students that some accrediting agencies are more trustworthy than others. Admissions candidates are encouraged to review the Council on Higher Education Accreditation's (CHEA's) list of organizations recognized by it and/or the ED. The American Association of Colleges of Nursing's Commission for Collegiate Nursing Education (CCNE) and the Accreditation Commission for Education in Nursing, Inc. (ACEN) are perhaps the best known and respected accreditors of nursing programs, including online CNS degrees.
State Authorization
For readers considering online CNS programs, state authorization is also important. States traditionally evaluated and approved colleges located within their borders. The growing popularity of online learning, however, has complicated matters: can one state regulate a college located in another state? Recent legislation allows them to do just that. These days, each state sets its own criteria to control which online colleges can enroll its residents. Requirements vary dramatically, however, which means students living in state A may not be authorized to attend an online CNS program located in state B. Most college and university websites have a state authorization page that clarifies whether one can attend their programs (e.g., Michigan State University). Prospective students can always contact a school's admissions office for current authorization information.
Online CNS Programs
Michigan State University: Online MSN-CNS, Adult-Gerontology
Michigan State University's online MSN for Adult-Gerontology Clinical Nurse Specialists prepares APRNs to care for adults across the lifespan, while its primary concentration—Nurse Education—provides teaching expertise. All coursework is delivered 100 percent online; students need only visit MSU's East Lansing campus for a single one-day orientation before beginning their studies. Classes include Clinical Decision Making, Care for Aging Individuals Across the Healthcare Continuum, and Curricular Design in Nursing Education, among others. According to MSU's official website, full-time students can complete the program in as few as five semesters; part-time students can do so in eight semesters.
Cost: $775 per credit-hour (2017-18)
Purdue University Northwest: Online MSN-CNS
Purdue University Northwest's online MSN-CNS is a fully web-based program apart from one visit to its Hammond campus during a required Advanced Health Assessment course. Students can choose to specialize in adult and/or critical care nursing. Additional core coursework includes Informatics in Nursing, Pathophysiologic Concepts, and Pharmacotherapeutics for Advanced Practice Nursing. According to PUN, all program faculty are highly qualified and certified in online instruction.
Cost: $284.50 per credit-hour for residents; $627.60 per hour for nonresidents (2017-18)
Old Dominion University: Online MSN-CNS/Nurse Educator, Adult-Gerontology
Old Dominion University's online MSN-CNS and Nurse Educator program in Adult-Gerontology is designed to train expert clinicians ready to conduct research, nursing interventions, and effective teaching strategies. Students can choose between a general or clinical adult-gerontology tracks. Old Dominion University's online CNS students may be required to visit its campus in Norfolk, VA for training or testing, usually no more than once or twice a year. Students take all remaining classes online. The program's varied curriculum addresses advanced nursing theory, research, and teaching.
Cost: $496 per credit-hour for Virginia residents; $538 per hour for nonresidents (2017-18)
University of South Alabama: Online MSN-CNS, Adult-Gerontology
The University of South Alabama's online MSN-CNS Adult-Gerontology program offers two pathways: a post-BSN track or an extended RN-to-MSN track for students with associate degrees or diplomas. Both options help students cultivate the skills they need to deliver advanced patient care and translate research while preparing them for the CNS certification examination. Courses include Evidence-Based Practice and Quality Improvement in Health Care; Healthcare Policy and Finance; and Advance Nursing Assessment. Online MSN-CNS students need not visit USA's campus in Mobile, as all courses are delivered online; students complete didactic and clinical work in their respective communities.
Cost: $566 per credit-hour (2017-18)
Kent State University: Online MSN-CNS, Adult-Gerontology
Kent State University's online CNS program in Adult-Gerontology is ideal for RNs who want to care specifically for adults throughout the lifespan. This program accepts students in the fall or spring. According to KSU, the program's curriculum is designed to cultivate advanced nursing skills in direct patient care, leadership, research, consultation, and ethical decision-making across the continuum of health and disease. Students can complete the 38-unit program fully online on a part- or full-time basis. Among the University's required AG-CNS courses are Advanced Nursing Informatics, Methods of Inquiry, Clinical Diagnostics for Advanced Practice Nurses, and a practicum, which students can complete in their home communities. Please note that Kent State also offers an online BSN-to-DNP pathway, which comprises 74 credits and starts in the fall.
Cost: $451.30 per credit-hour for Ohio residents, $461.30 for nonresidents (2017-18)
Online CNS Professors to Know
Professors teaching online CNS courses not only have practical experience in the field but also the ability to effectively teach students online. These are three standout online CNS faculty members who are excellent researchers, clinicians, and educators.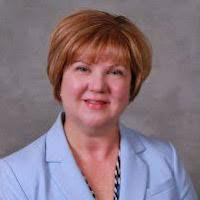 Michelle Block, Ph.D., RN
Dr. Michelle Block is an associate professor of nursing at Purdue University Northwest where she teaches online courses in the institution's online MSN-CNS program. Her classes include Sociocultural Nursing, Theoretical and Ethical Reasoning in Advance Practice Nursing, and Pathophysiologic Concepts for Advanced Practice Nursing I and II. Dr. Block has refereed several books and research papers and penned many chapters for books. Her research interests include risk perception in cardiovascular disease, teaching strategies to enhance active learning, and teaching strategies related to multiple learning styles. Dr. Block holds a BSN from Valparaiso University, a Master of Science from Purdue University, and a PhD from Loyola University in Chicago.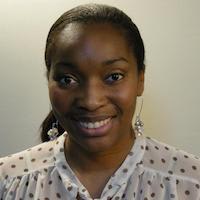 Chondra Butler, DNP, RN, AGCNS-BC
Dr. Chondra Butler is an assistant professor and the adult health nursing CNS coordinator at the University of South Alabama (USA). Her research and professional interest focuses on diabetes education for patients; health coaching for those with acute or chronic conditions; and CNS training and curriculum. Notably, she has received many awards, including a USA faculty teaching award and the school's spirit of nursing award. She is also a member of the Sigma Theta Tau International Honor Society.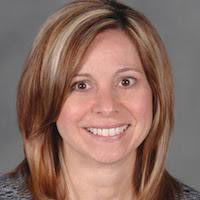 Cindy Wilk, MSN, RN, CNS, CCRN, CNE
Educator Cindy Wilk is a senior lecturer at Kent State University's school of nursing. She has more than 20 years of acute and critical care experience with a particular interest in cardiovascular nursing. Ms. Wilk shares her CNS savvy in online classes such as Nursing Informatics, Nursing of the Critically Ill, and Adult-Gerontology Clinical Nurse Specialist I and II. She is a member of the American Association of Critical Care Nurses, the National Association of Clinical Nurse Specialists, and the Northeast Ohio Clinical Nurse Specialists. Ms. Wilk holds a BSN from Youngstown State University and an MSN from Kent State University.
Want to enroll in a family nurse practitioner program, but not sure where to start? This list offers a comprehensive look at affordable online nurse practitioner programs.
Ever thought of becoming a psychiatric-mental health nurse practitioner? Here's a list of online psychiatric nurse practitioner programs for nurses considering this career.
Interested in a nurse practitioner career? Explore this guide to discover the steps to become an NP, including required education and credentials.
Take care of your future.
Find the right program for you and advance your education with an online degree.