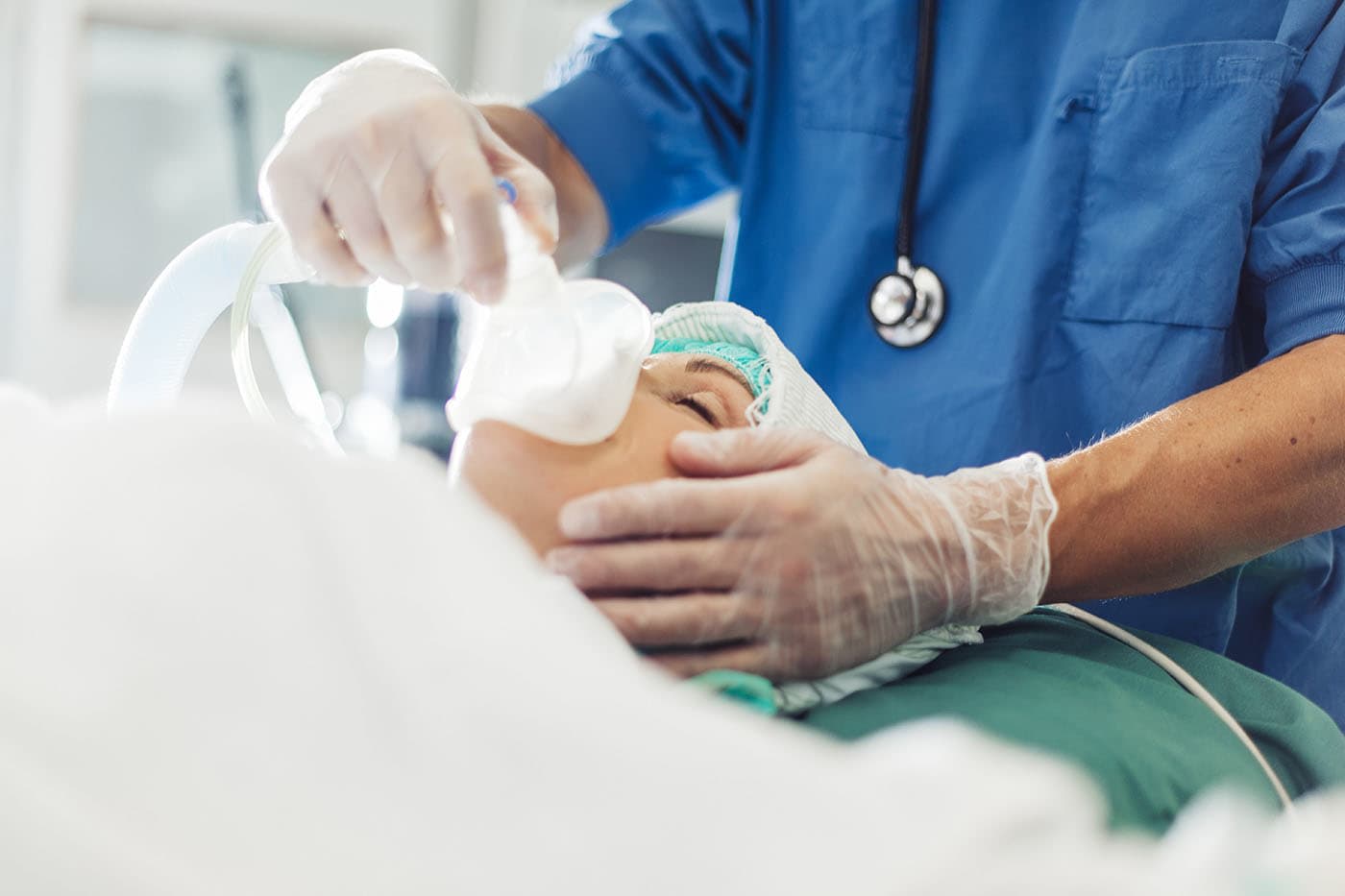 Online Certified Registered Nurse Anesthetist (CRNA) Programs
Anyone who has undergone surgery or other potentially painful procedures understands the importance of a qualified Certified Registered Nurse Anesthetist (CRNA). These healthcare professionals administer various forms of anesthesia for pain management for surgeries, diagnostic procedures, and in other medical situations. It is a relatively old nursing profession: according to the American Association of Nurse Anesthetists (AANA), CRNAs have been in practice since the Civil War when they tended to soldiers wounded on the battlefield. Today their role has grown immensely. Certified Registered Nurse Anesthetists are the only anesthesia clinicians for nearly all rural hospitals, for instance, and are the main anesthesia providers for men and women in the US Armed Forces. Learn what CRNAs do—and how to become one with an online program—below.
What is a Certified Registered Nurse Anesthetist (CRNA)?
Certified Registered Nurse Anesthetists are advanced practice nurses (APNs) who specialize in anesthesia and other forms of pain relief. They understand what drugs to use and when; how to administer them; and how to monitor patients who may need more or less medication. They support patients in all types of surgeries and practice settings. A CRNA has a great deal of autonomy; in some rural regions, they are the only anesthetic professionals. Because a mistake can have steep consequences for patients, it is imperative that CRNAs acquire the proper training and licenses.
How to Become a CRNA
According to the AANA, CRNAs must have the following before they become certified for practice:
It's important to note that a master's degree may not be enough for future CRNAs; in fact, the AANA supports increasing the minimum practice requirement to a Doctor of Nursing Practice (DNP) in Nursing Anesthesia by the year 2025. It is impossible to predict when this change will take effect or whether new CRNAs with MSN degrees would be "grandfathered" in, i.e., granted immunity. Prospective CRNA students may want to consider pursuing a DNP separately, or choosing an combined master's (MSN or MNA) and DNP program.
CRNA Specializations
Onsite and online CRNA programs prepare students to practice in all settings, but some professionals prefer to concentrate on serving one population, condition, or specialty department. According to the AANA, CRNA students can typically specialize in one of the following areas:
Pediatrics
Obstetrics
Cardiovascular
Plastic
Dental
Neurosurgery
Note that students who successfully complete accredited CRNA programs cannot practice until certified. As mentioned, the NBCRNA is the body that administers the national certification examination.
Top Online Programs
Explore programs of your interests with the high-quality standards and flexibility you need to take your career to the next level.
Online CRNA Professors to Know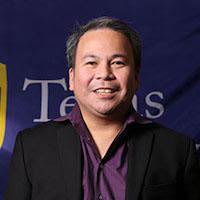 Dr. Tito D. Tubog, DNAP, CRNA
Dr. Tito D. Tubog is the program director and an assistant professor for Texas Wesleyan University's Nurse Anesthesia program, where he teaches Advanced Physical and Health Assessment and Principles of Anesthesia Practice I and II. His primary research interests include obstetric anesthesia, regional anesthesia, and vulnerable populations. Dr. Tubog has penned several academic articles and led many presentations for the American Association of Nurse Anesthetists, the American Society of Anesthesia, and other prominent associations. He holds a BSN from Ateneo de Zamboanga University, and both an MS in Nurse Anesthesia and a Doctorate of Nurse Anesthesia Practice from Texas Wesleyan University.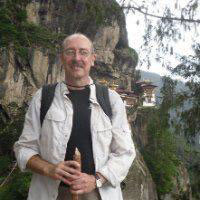 Dr. Richard Henker, PhD, CRNA
Dr. Richard Henker is a professor of Nurse Anesthesia at the University of Pittsburgh where he teaches Applied Physiology and Pathophysiology to MSN and DNP students. He is a practicing CRNA at the University of Pittsburgh Medical Center–Presbyterian and according to his official bio, occasionally at the Angkor Hospital for Children in Siem Reap, Cambodia, and the Jigme Dorji Wangchuck National Referral Hospital in Thimphu, Bhutan. Dr. Henker won the Dean's Distinguished Teaching Award in 1999; the Chancellor's Distinguished Teaching Award in 2006; and the Sheth Faculty Award for International Achievement in 2017. He holds a BSN from the University of Wisconsin-Madison; an MS in Medical-Surgical Nursing from the University of Arizona; an MS in Nurse Anesthesia from the University of Pittsburgh; and a PhD in Nursing Science from the University of Washington.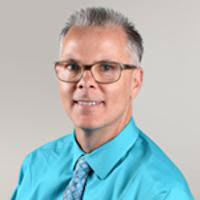 Dr. Lew Bennett, DNP, CRNA
Dr. Lew Bennett is an assistant professor and the chair of Drexel University's Nurse Anesthesia Department. He has nearly two decades of experience as a CRNA educator and clinician and recently earned his DNP with an emphasis on using simulation to improve nurse anesthesia students' clinical judgement. Dr Bennett is a member of the American Association of Nurse Anesthetists and the Pennsylvania Association of Nurse Anesthetists, as well as a member of the Board for the Diversity in Nurse Anesthesia Mentorship Program.
Admissions Requirements for Online CRNA Programs
Admissions requirements for online CRNA programs vary by institution, but often include the following criteria.
Online CRNA Master's Degrees
Complete application and fee
Personal statement highlighting one's professional interests and goals (500-600 words)
A bachelor's degree from an accredited nursing program
A cumulative GPA of 3.0 or higher
Three letters of recommendation
An active RN license
Competitive GRE scores (minimums vary)
At least one year of critical care RN experience
A faculty interview
Online DNP in Nurse Anesthesia
Complete application and fee
An accredited Bachelor of Science (BSN) or Master's of Science in Nursing (MSN)
A college GPA of 3.0 or higher
A personal essay
Three professional letters of recommendation
Resume or CV
An active RN License
Competitive GRE scores (minimums vary)
At least one year of full-time experience as a critical care RN
A faculty interview
Coursework in Online CRNA Programs
The Council on Accreditation of Nurse Anesthesia Educational Programs (COA) sets the educational standards for on-campus and online CRNA degrees, including MNAs and DNPs which focus heavily on nurse anesthesia practice. COA-accredited online degree programs typically include the following courses plus core APRN coursework:
Pharmacology of Anesthetic Agents and Adjuvant Drugs
Anatomy, Physiology, and Pathophysiology
Chemistry, Biochemistry, and Physics
Basic and Advanced Principles of Anesthesia Practice
Professional Aspects of Nurse Anesthesia Practice
Knowledge of CRNA Equipment and Technology
Pain Management
Research Practice or Interpretation
Clinical Practice
Students can complete much of this coursework through online CRNA degree programs, completing on-site clinical requirements within their local communities.
Accreditation and State Authorization
Despite its quick growth, online education is a relatively new learning format. Prospective students may not know what to look for in a program, or how to determine its credibility. State, college, and organizational standards can verify a school's value. Here are the two main criteria prospective students should consider when evaluating online CRNA degrees.
Accreditation
Accreditation is how colleges confirm their value and credibility. It indicates that CRNA colleges and programs were evaluated by third-party organizations that certified their adherence to certain quality standards and best practices. Requirements vary by accrediting body, but usually address the quality of instruction, curricular standards, a school's financial practices, and more.
Only CRNAs who attended COA-accredited programs can sit for the national CRNA certification exam and if successful, practice in the field. This type of accreditation is called programmatic accreditation. Schools and programs can also pursue regional and national accreditation at the departmental or institutional level. Prospective students considering onsite or online CRNA schools are encouraged to verify that colleges are accredited by organizations recognized by the US Department of Education's Council for Higher Education Accreditation (CHEA).
State Authorization
States have long monitored and approved higher educational institutions within their borders—a process complicated by online colleges. For the first time, states had to determine how much authority they had over colleges that enrolled their residents but were based in other states. State authorization legislation gave states the right to manage which online schools were allowed to operate.
States have established criteria that authorize online colleges to enroll their residents—a practice students must consider before applying to an online CRNA degree program. These criteria vary by state. Prospective should confirm they are cleared to attend an online, out-of-state CRNA school before beginning the admissions process. Most colleges include this information on their official websites (e.g., Drexel University), though potential applicants can always contact schools' admissions offices for verification.
Online CRNA Programs
Online MSN-to-DNP in Nurse Anesthesia, University of Pittsburgh
The University of Pittsburgh's online CRNA online MSN-to-DNP program's reputation precedes it: US News and World Report (2017) ranked the program fourth in the nation. The 36-credit program offers a clear and accelerated path to a doctorate by eliminating certain requirements for students who already have relevant degrees. Required classes include, the Science of Health Care Delivery; Applied Statistics for Evidence-Based Practice; and Curriculum, Instruction, and Evaluation in Nurse Anesthesia Education, among others. Both in-state and online MSN-to-DNP students paid $13,068 per term in tuition in 2017.
Online MSN in Nurse Anesthesia, Drexel University
Drexel University's online MSN in Nurse Anesthesia is a 90-quarter credit, 28-month program designed to prepare students for certification through the NBCRNA. It is a full-time integrated program with a January start date. According to DU, students can complete all core and research MSN courses online, though they may be required to complete some blended course requirements at the University's Center City Campus in Philadelphia. Just some of the program's required courses include: Advanced Ethical Decision Making in Health Care, Basic Principles of Nurse Anesthesia, and Advanced Pharmacology. This program costs $1,044 per credit-hour.
Online Master of Health Science, Texas Wesleyan University
Texas Wesleyan University's online Master of Health Science (MHS) is a 42-credit program designed for CRNAs. This Fort Worth-based school offers flexible scheduling options, which are ideal for students who continue to work while studying. Students have up to seven years to finish all required MHS coursework, which includes such classes as Professional Aspects of Anesthesia, Research Methods in Anesthesia, and Principles of Anesthesia Practice. Students attending TWU's online MHS program paid $992 per credit-hour in tuition in 2017. According to the school's official website, online MHS students can borrow up to $20,500 per year in federal student aid and/or, if in-state, apply for College Access Loans. Note that TWU also offers an online Doctor of Nurse Anesthesia Practice, which offers education and management tracks. This post-MSN option is 100 percent online, and includes coursework in Health Law and Ethics; Learning Technologies and Informatics; Pathophysiology, Biochemistry, and Pharmacology; and Applied Biomedical Statistics, among others.
Want to enroll in a family nurse practitioner program, but not sure where to start? This list offers a comprehensive look at affordable online nurse practitioner programs.
Ever thought of becoming a psychiatric-mental health nurse practitioner? Here's a list of online psychiatric nurse practitioner programs for nurses considering this career.
Interested in a nurse practitioner career? Explore this guide to discover the steps to become an NP, including required education and credentials.
Take care of your future.
Find the right program for you and advance your education with an online degree.