Dr. Tonya Nicholson, DNP, CNM, WHNP-BC, CNE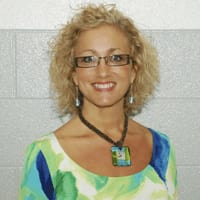 Dr. Nicholson is the Associate Dean of Midwifery and Women's Health for Frontier Nursing University (FNU), which has the #1 nurse-midwifery program in the nation according to U.S. News & World Report. She has a rich history with FNU as a 1999 graduate for midwifery, the first DNP graduate in 2009, and a WHNP graduate in 2011. Dr. Nicholson served the women of central Florida in full scope practice from 2000-2006 where she directed the midwifery service. In 2006, she joined the FNU faculty, and in 2010, she became the Program Director. Most recently in 2015, she became the Associate Dean. She has a variety of teaching experience, but the majority has been focused on the prenatal period and clinical practice. Dr. Nicholson's scholarly interests focus on communication and civility at the individual and institutional levels. She has presented at the regional and national level on the topics of civility, communication, and clinical precepting.
Interview Questions
Tell us about the history of your online programs, including notable achievements.
Frontier Nursing University (FNU) is the longest continually running nurse-midwifery program in the United States. We are currently the largest nurse-midwifery program, and we are proud to continue our history of serving rural and underserved areas by educating nurse-midwives and nurse practitioners in their own communities.
Many of our students remain in their home communities and continue to meet the healthcare needs in their region after completing their graduate studies. We have a network of graduates all over the country and abroad. Our most notable achievements are embodied in the work of our graduates as they serve women and families.
What sort of students do you accommodate? Are there different entry points?
We offer the master of science in nursing (MSN), the post-master's certificate, and the doctorate of nursing practice (DNP) with specialty tracks for nurse-midwifery, family nursing, and women's health. These programs prepare registered nurses (RN) for the role of family nurse practitioner, women's health nurse practitioner, or nurse midwife.
There are entry options for RNs who have either an associate's or bachelor's degree and wish to become nurse-midwives or nurse practitioners. Students are granted an MSN and have the option to continue seamlessly into a companion DNP program. We offer a post-master's DNP for nurse practitioners or nurse- midwives who wish to complete a practice doctorate. We also offer post-master's certificates for nurse practitioners or nurse-midwives who want to expand their scope of practice by adding certifications for other specialties.
What differentiates your online program from other online advanced practice nursing programs?
We aim to create a community of learners by having students come to campus for an in-person orientation and again as they prepare to go into their clinical sites. We continually hear that these experiences (while sometimes dreaded ahead of time) are highlights of their education. They feel supported and surrounded by other learners who are like-minded and feel a sense of connection to the university and to the faculty.
We maintain academic rigor by cooperative engagement between learners and faculty, and we partner with the students to meet their needs. Students are given opportunities to grow academically, personally, and professionally through their coursework and through involvement with student government, student organizations, and professional organizations.
We do not view ourselves as an "online" program but as a community-based program where students learn and grow within the communities that they will serve. The community is their classroom. Case Days are held regionally throughout the year to give students, graduates, and preceptors time together to discuss clinical cases and to glean community support. In 2014 alone, students were invited to attend any of the approximately 100 Case Days held regionally.
When and why did your program embrace online education?
The Frontier Nursing Service was established in 1925 in Hyden, Kentucky, by Mary Breckinridge. Mrs. Breckinridge had been exposed to nurse-midwives while overseas and recognized the value of this role. Her vision was to create a demonstration project using nurse-midwives to improve care for women and families in one of the areas of the country with the poorest maternal and neonatal morbidity and mortality. She brought foreign trained nurse-midwives to Leslie County, Kentucky and dramatically improved the outcomes in this rural and underserved community.
In 1939, the Frontier Graduate School of Midwifery was established in order to meet the growing needs for nurse-midwives. The onsite training for nurse midwives continued until the late 1980s. As contraceptive options became more available, birth rates dropped to levels that did not provide enough births for the training of nurse-midwives. Over the next few years, the education program was relocated.
Then in 1991, Kitty Ernst expanded upon the dream of Mary Breckinridge by envisioning a way to educate nurses to become nurse-midwives while they remained in their home communities. This idea evolved into Frontier's Community Based Nurse-Midwifery Program (CNEP). At its inception, CNEP was delivered at a distance using the US Postal Service, community preceptors, and community proctors for examinations. As the online world grew more accessible, Frontier went online and continued to deliver quality education to nurses while they remained in their community.
Who designs your online courses, and how do the courses adapt to an individual student's needs?
Our faculty designs their courses collaboratively with instructional designers, library services, and the information technology (IT) team. We feel that the inclusion of all these experts allows for the highest quality courses. Many courses include assignment options so that students can choose assignments that best meet their learning needs. Courses are delivered using multiple learning modalities like live discussions, case studies, exams, formal papers and presentations.
How has online education in your program evolved, and how will it continue to grow and improve?
We strive to stay ahead of the curve with technology and online learning modalities. We are currently developing a learning innovation center which will support these efforts. This will be a place that faculty and instructional designers can partner to utilize the most up to date technology in appropriate and effective ways. We want the needs of the students to drive the technology. We aim to educate lifelong learners that can effectively utilize evidence and technology to improve healthcare for both women and families.
How does Frontier Nursing University evaluate the success of its online program?
Individual courses and the overall program are evaluated every term by our students. Course faculty and administration work together to review these evaluations in order to provide online course and program improvement. Student representatives also meet with administration on a regular basis to provide direct feedback and concerns for consideration. Many program improvements result from this feedback.
The success of the program is also directly related to student success on the certification exams. We are pleased to report ongoing pass rates that are consistently higher than the nationwide averages. Students and employers are surveyed one year after graduation in order to get a feel for the success of our graduates and to guide our revisions.
What type of technological and academic support does your online program offer its students?
Frontier Nursing University has a robust IT department that provides technological support to students. Students can reach IT by phone or online to access real-time support. The Student Services department is available to all students through assigned academic advisors. The advisors are available to students for academic support in areas such as time management, professional image development, and resume creation.
Student Services also provides student support through an academic resource center, peer mentoring programs, and the PRIDE (Promoting Recruitment and Retention to Improve Diversity in Nurse-Midwifery and Nurse Practitioner Education) program which focuses on expanding diversity in nursing. Faculty members partner with any students who are struggling in coursework to develop plans for course success.
How does your program assist online students in locating a preceptor?
We take great pride in our vast network of graduates and preceptors. We currently have a database of over 6000 preceptors who have served our students in the last 4+ years. Incoming students are trained in the use of this database. Students are also assigned a Regional Clinical Faculty (RCF) who lives in their region of the country and provides further support and partnership to the student as they work together to identify appropriate clinical sites.
We have staff members who specialize in assisting students with the creation of their resume, curriculum vitae, and letters of introduction. Students and their RCF use these materials to find the best preceptor and clinical site. Once an appropriate preceptor and clinical site are determined, the clinical credentialing department coordinates with the site to ensure that all needed contracts and paperwork is properly completed.
What percentage of graduates pass their certification exams?
In 2012, our first-time board pass rate for nurse-midwifery students was 93.6% compared with a national average of 82.9%. In 2013, our first-time pass rate was 94% compared with a national average of 85.9%. In 2014, we had 94% of nurse-midwifery graduates pass their certifying exam on the first attempt compared with 92% nationally.
Our women's health nurse practitioner students also exceeded the national average pass rate on first-time attempts. In 2012, the pass rate was 92% compared with the national average of 86%; in 2013 the pass rate was 94% compared with the national average of 86%; and in 2014, the pass rate was 94.2% compared with the national average of 87%.
What type of post-graduate support does Frontier Nursing University offer its alums?
Frontier Nursing University has an active alumni association. We invite alumni to the regionally held Case Days where students present cases and interact with local preceptors, students, and alumni. Graduates are also invited to events held at the national professional meetings or to participate as representatives at many events as a Wide Neighborhoods Ambassador. This gives opportunities to reconnect with the university as well as to make other professional connections.
We have an online Career Center for career opportunity listings that is made available to all graduates. Limited library access is open for graduates as well as a monthly newsletter, quarterly bulletin, and annual magazine. We hold an annual homecoming event that provides an opportunity to return to campus and has continuing education offerings.
Who are some successful Frontier Nursing University alums, and what have they achieved?
Dr. Kitty Ernst is an alumni as well as the founder of the Frontier's Community Based Nurse-Midwifery Program. She also founded the American Association of Birth Centers, and she is a two-time president of the American College of Nurse-Midwives.
Dr. Susan Stone is an alumni as well and the current president of FNU. She is also the immediate past chair of Accreditation Commission of Midwifery Education. In 2011, Dr. Stone won the Felicia Stewart Advocacy Award, a prestigious national honor recognizing individuals who have demonstrated a strong commitment to advocacy on behalf of reproductive health and rights.
Dr. Holly Powell Kennedy also graduated from FNU, and she is now the current Dean of Nursing and Helen Varney Burst Professor of Midwifery at Yale University. She is the immediate past president of the American College of Nurse-Midwives and an internationally known researcher and midwifery leader.
Nadene Brunk founded the internationally renowned organization, Midwives for Haiti. This organization educates Haitian nurses and strengthens their midwifery skills. Graduates of this program go on to provide quality and compassionate maternity care to hundreds and thousands of women and infants in a country that has the highest maternal and infant mortality rates in the Western Hemisphere.
Other stories of FNU graduates can be found here: Faces of Frontier.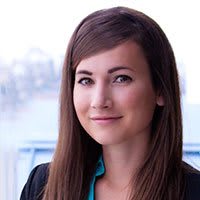 Dr. Melissa DeCapua, DNP, PMHNP-BC
Author
Melissa DeCapua is a board-certified psychiatric nurse practitioner who graduated from Vanderbilt University. She has a background in child and adolescent psychiatry as well as psychosomatic medicine. Uniquely, she also possesses a bachelor's degree in studio arts, which she uses to enhance patient care, promote the nursing profession, and solve complex problems. Melissa currently works as the Healthcare Strategist at a Seattle-based health information technology company where she guides product development by combining her clinical background and creative thinking. She is a strong advocate for empowering nurses, and she fiercely believes that nurses should play a pivotal role in shaping modern health care. For more about Melissa, check out her blog www.melissadecapua.com and follow her on Twitter @melissadecapua.
Related Programs
Related FAQs
Want to enroll in a family nurse practitioner program, but not sure where to start? This list offers a comprehensive look at affordable online nurse practitioner programs.
Ever thought of becoming a psychiatric-mental health nurse practitioner? Here's a list of online psychiatric nurse practitioner programs for nurses considering this career.
Interested in a nurse practitioner career? Explore this guide to discover the steps to become an NP, including required education and credentials.
Take care of your future.
Find the right program for you and advance your education with an online degree.