What is a Certified Nurse-Midwife (CNM)?
A nurse-midwife is a licensed healthcare professional who specializes in women's reproductive health and childbirth. In addition to attending births, they perform annual exams, give counseling, and write prescriptions. The American College of Nurse-Midwives (ACNM)—a professional organization representing certified midwives (CMs) and certified nurse-midwives (CNMs)—reports that 53.3% of CMs/CNMs identify reproductive care as their main responsibility, while 33.1% report that it's primary healthcare. While some believe midwives work typically on home births, 94.9% of all CM/CNM-attended births occurred in hospitals and only 2.5% in homes. In 2012, midwives attended 313,846 births in the U.S., a significant increase over the previous year despite a decrease in overall births. Furthermore, while these professionals may operate independently, over 50% of CMs/CNMs list private practices or hospitals as their employers and in all 50 states, Medicaid reimbursement for midwifery is mandatory.
So what is the difference between a CM and a CNM? According to the ACNM, the vast majority of midwives in the U.S. are CNMs. As of March 2014 there were 11,192 CNMs and only 81 CMs. The ACNM reports that CM is a "newer, equivalent path to midwifery," but they are only authorized to practice in five states: Delaware, Missouri, New Jersey, New York, and Rhode Island. This article focuses on CNMs.
Certification or licensure is essential for practice as a nurse midwife in most states and institutions as there are a number of best practices and potential birth-related complications which require specialized training. Trainings are available for both standard in-person CNM programs and online CNM programs.
What Does a Nurse-Midwife Do?
The Bureau of Labor Statistics (BLS 2013) reports that nurse-midwives have a variety of responsibilities including:
Attending births
Performing gynecological exams
Providing family planning services, prenatal care, and parent education
Giving primary care, especially for reproductive health
O*NET, a partner of the American Job Center, gives a more detailed breakdown of a nurse midwife's responsibilities:
Measure and monitor fetal development
Give prenatal, intrapartum, postpartum, and newborn care
Educate expectant or new parents on nutrition
Maintain medical records and collaborate with healthcare professionals in providing specialized care
Keep up-to-date on scientific breakthroughs in reproductive or birth-related medical procedures
Offer training programs
Nurse midwives use a number of tools in providing services, including blood pressure monitors, thermometers, forceps (e.g., curved, obstetrical, ring, tissue), hemostats, lancets, syringes, needle holders, and surgical scissors.
Skills & Personality Traits of a Successful Nurse Midwife
Due to the sensitive nature of nurse midwives' work, it is important that they have the proper abilities and personality to succeed in this profession. The American College of Nurse-Midwives (ACNM) and O*NET list several qualities that can help these healthcare providers to excel:
Communication: In delicate situations such as childbirth, it's crucial that nurse midwives (NMs) communicate with their patients and other medical providers effectively. This involves active listening, active learning, and superlative oral and written comprehension.
Critical thinking: There are a range of possible complications which can arise, and effective NMs must exercise rigorous logic and reasoning to determine proper treatments and courses of action.
Social perceptiveness: NMs are tasked with providing counseling and healthcare for their patients and therefore must be empathetic.
Top Online Programs
Explore programs of your interests with the high-quality standards and flexibility you need to take your career to the next level.
Education and Experience Requirements for Nurse Midwives
Nurse-midwives (NMs) traditionally have needed at least a bachelor of science in nursing (BSN) degree, in addition to licensure as a registered nurse. However, as of 2010, a graduate degree is required for entry into practice as a certified midwife (CM) or certified nurse-midwife (CNM). Approximately 82% of CNMs hold master's degrees and 4.8% have doctoral degrees, the highest percentage of all advanced practice registered nurse (APRN) categories.
The more typical route to becoming a nurse-midwife, therefore, involves graduate-level education. Students must graduate from a four-year bachelor's program, ideally in nursing or a related field, and have some experience (typically one year) as a registered nurse (RN) in one's state of residence. Afterward, candidates may be eligible for a master's or doctorate program in midwifery which takes a minimum of 24 months to complete. For aspiring nurse-midwives who have already completed a graduate degree, they may be eligible for a post-graduate certificate program which may be shorter in duration.
All students are advised to look for programs accredited by the Accreditation Commission of Midwifery Education (ACME). There are currently 39 ACME-accredited programs in the United States. Accreditation of programs ensures that its meeting the faculty, curriculum, and student outcomes goals set by the organization. Furthermore, aspiring nurse midwives are advised to enroll in accredited programs in order to be eligible for the national certification exam offered by the American Midwifery Certification Board (AMCB). The CNM credential is valid for five years and can be renewed following the completion of an application and one of twol processes: retaking the certification exam or completing three approved training modules, completing 20 contact hours of continued education, and paying required renewal fees. Please note that a majority of regions, institutions, and hospitals require NM licensure prior to practice.
Related Programs
Related FAQs
Related Posts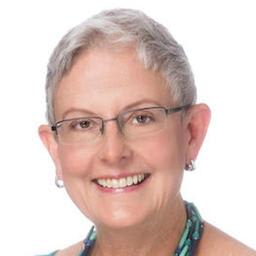 Certified nurse-midwives—advanced practice healthcare professionals with graduate-level degrees and credentialing—still struggle to practice autonomously in some U.S. states. The issue of practice authority varies widely by region, affecting the ability of CNMs to work in accordance with their high level of training and certification.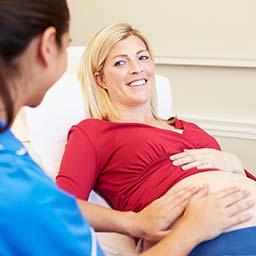 Learn about the rewards, challenges, and day-to-day activities of an OB/GYN nurse practitioner (OGNP) and get an inside perspective from a working NP.
Learn about the history, success, and future of Frontier Nursing University's online nurse-midwifery programs from Dr. Tonya Richardson, FNU's Associate Dean of Midwifery and Women's Health.
Want to enroll in a family nurse practitioner program, but not sure where to start? This list offers a comprehensive look at affordable online nurse practitioner programs.
Ever thought of becoming a psychiatric-mental health nurse practitioner? Here's a list of online psychiatric nurse practitioner programs for nurses considering this career.
Interested in a nurse practitioner career? Explore this guide to discover the steps to become an NP, including required education and credentials.
Take care of your future.
Find the right program for you and advance your education with an online degree.