Day in the Life of a Cardiac Nurse Practitioner
When choosing the career path of nurse practitioner, there are many different specialties to explore. Some RNs go into their nurse practitioner training well versed in these specialities and knowing exactly what it is they want to pursue, but others do not. A cardiac nurse practitioner faces many challenges, working with the complex and essential cardiovascular system, with a focus on the heart. So what it is really like to work as a cardiac nurse practitioner? Keep reading to find out.
Clinical Environment
The clinical environment for a cardiac nurse practitioner can vary depending on the employer as well as the type of work the nurse wants to pursue. For instance, some cardiac nurse practitioners may work for a cardiac clinic that has ties with a local hospital, so their work would take them both to the clinical, non-emergency setting as well as to an inpatient wing at a hospital and even potentially ER calls. This diversity of environments can be fulfilling for nurses that prefer a mixture of experiences during a typical week.
Other cardiac nurse practitioners work exclusively in hospitals, particularly in coronary care units (CCU) or cardiac intensive care units (CICU). In the hospital setting, nurse practitioners often find themselves working in catheterization laboratories (where diagnostic imaging equipment is used to examine the heart for abnormalities). Some cardiac nurse practitioners may spend most of their time in this type of lab.
Some other possible clinical settings where cardiac nurse practitioners may work include cardiac step-down units (which may be a telemetry unit or an intermediate care unit) or even an outpatient cardiac rehabilitation clinic.
Patient Population
While issues with the heart and cardiovascular system can arise at any age, the majority of cardiac nurse practitioners end up working with adults, many of whom are older than 65. Indeed, the risk of cardiovascular and heart diseases triples with each decade of age (National Center for Biotechnology Information, 2012). However, it is important to note that while most patients are older, cardiac issues span all classes and cultures, so a cardiac nurse practitioner will likely find him or herself working with a very diverse patient population. If a nurse chooses to specialize in something such as heart transplantation, the population diversity may dwindle since the majority of heart transplant recipients in the U.S. are white males over the age of 50 (United Network for Organ Sharing, 1999).
Of course, those who are most interested in pediatrics can still find a place as a pediatric cardiac nurse practitioner, but that would be a much more specialized and less common position.
Typical Daily Procedures
The specifics of a day in the life of a cardiac nurse practitioner depends on the clinical environment they choose since the daily tasks at a cardiac rehabilitation facility are much different from those of a heart transplant team.
Typical Clinical Procedures
In a cardiac clinic, a nurse practitioner might spend his or her day consulting with patients who have any number of chronic cardiac issues, or who are in recovery from acute cardiac events. This can involve anything from taking a medical history to conducting and interpreting stress tests, and recommending hospital admission where required. Cardiac nurse practitioners in this setting will also monitor and prescribe medications (as regulated by the state of practice), counsel with patients on potential lifestyle changes, and of course keep meticulous notes.
Typical Hospital Procedures
In a hospital, many of the same standard procedures are necessary for cardiac nurse practitioners, but there is generally an added layer of urgency. Patients here may be getting ready for serious cardiac surgeries, recovering from major cardiac events, or under monitoring for the possibility of something as serious as a heart transplant. Nurse practitioners in this type of environment are expected not just to monitor patients but also to counsel and educate families and to act as a liaison between doctors, patients, families, and other hospital staff. Perhaps one of the most important daily tasks of a cardiac nurse practitioner in a hospital is to look for trends in the patient's progress or decline. Because nurse practitioners are generally able to spend a bit more time with patients than doctors, they are better able to track these minor changes and ask the important changes that could make the difference between a patient receiving the right treatment declining rapidly.
Working in a CCU or other cardiac wing at a hospital may be more stressful than going the clinical route due to the increased severity of most patients' conditions.
Required Credentials & Experience
Most cardiac nurse practitioners begin by earning their credentials as an acute care nurse practitioner (ACNP) and go on to specialize in cardiac treatment. Currently, the American Nurses Credentialing Center (ANCC) does not offer a nurse practitioner certification that is specific to cardiac nursing (though the Cardiac-Vascular Nursing credential is available for RNs). However, cardiac nurse practitioner are often able to seek specialized training through a fellowship in a cardiac unit. Other NPs simply earn their experience on the job, moving from work at a telemetry or monitoring unit, to eventually working in a CCU. This trajectory ensures that nurses are able to interpret such diagnostic issues as heart rate and rhythm and electrocardiogram readings. Cardiac nurses may also need to obtain a board certification Advanced EKG from the American Board of Cardiovascular Medicine, as well as Advanced Cardiac Life Support (ACLS), certification for which is available from the American Heart Association.
Featured Online Nurse Practitioner Programs
Our partner schools offer accredited online nursing programs to help you advance your career while accommodating your schedule. Visit their sites to learn more about program specializations, course offerings, start dates, transfer of credits, availability of financial aid and more.
Top Online Programs
Explore programs of your interests with the high-quality
standards and flexibility you need to take your career to the next level.
Related Programs
Related FAQs
Related Posts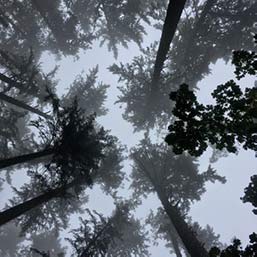 11 July 2018
Currently, only about 20 percent of physicians working in rural areas are under 40 years old, and 30 percent are rapidly approaching (or have already passed) retirement age. Due to an aging population and a lack of experienced and trained professionals, there is increasing demand for healthcare professionals in rural areas, leading to a significant opportunity for nurse practitioners to pick up the slack.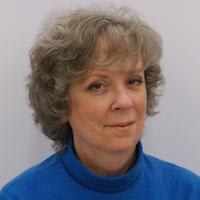 30 January 2018
Acute care nurse practitioners (ACNP) are integral to the American healthcare landscape. These highly skilled professionals work in a wide range of settings to provide high quality care to patients as part of robust, specialized healthcare teams.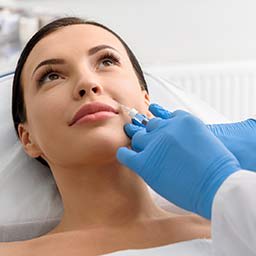 14 December 2017
Aesthetic nurse practitioners either work autonomously in a aesthetic clinic or alongside a plastic surgeon, dermatologist, or other physician specializing in aesthetics. These nurses work closely with their patients to give them the appearance they want, whether that means injecting Botox for a more youthful face or removing an old tattoo.
Want to enroll in a family nurse practitioner program, but not sure where to start? This list offers a comprehensive look at affordable online nurse practitioner programs.
Ever thought of becoming a psychiatric-mental health nurse practitioner? Here's a list of online psychiatric nurse practitioner programs for nurses considering this career.
Interested in a nurse practitioner career? Explore this guide to discover the steps to become an NP, including required education and credentials.
Take care of your future.
Find the right program for you and advance your education with an online degree.