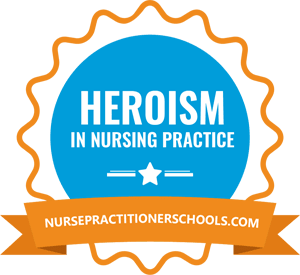 Dr. Morrison-Beedy is a UK Fulbright Scholar and professor whose work focuses on sexual risk reduction among adolescent girls. She's received over $11 million in research funding from the NIH and created the successful Health Improvement Project for Teens (HIPTeens). She's also authored over 200 publications as well as an award-winning book on intervention research. While serving as Dean of the College of Nursing and Senior Associate VP of USF Health, she spearheaded international partnerships with universities in Thailand, Scotland, Panama, St. Croix, and France. She's the recipient of numerous honors, including the 2014 Fulbright administrator's award; the 2015 International Nurse Researcher Hall of Fame award; the Florida "Top 100 Nursing Leaders" designation; and First Lady Obama's recognition for her work in Joining Forces, an organization which offers resources and services to members of the U.S. military.
Please share an anecdote about the impact either you or another WHNP had on a patient's life.
I've been a women's health nurse practitioner for over 30 years and have seen how NPs have positively impacted our ability to increase access to care for those who are most vulnerable—especially young women and adolescent girls. Part of my journey as an NP was to move from direct patient care to developing an evidence-based sexual risk reduction for this population. My desire to do so began with seeing clinical problems all too frequently—HIV/STI infections and unplanned pregnancy. Over the decades I continued to develop my expertise and education so that I could address this huge healthcare issue. Nurse practitioners can play a major role in improving practice and health outcomes for patients and their families, helping to translate science to practice. My global experiences in nursing have highlighted the need for evidence-based practices to be tailored for communities around the world. NPs have the skills to help translate these interventions so they are useful to their community.
Have you ever felt limited by your practice authority (e.g., prescriptive abilities)?
Many of us are aware of the nationwide shortage of nurses and nurse practitioners across the country. Oftentimes we don't consider how the pipeline along which our profession is built—through the expertise and educational skills of nursing faculty. Without sufficient faculty we cannot educate the future generation of nurses and nurse practitioners. Limitations in practice authority for NPs present a challenge as we educate students and provide them with in-depth clinical experiences; faculty must be aware of the constantly changing environment for NPs across states and prepare them for practice in any state. This may pose a challenge to hands-on patient cases if a student is being educated in a state with restricted practice; the faculty member must walk the student through how the case may be handled differently in a state with full scope of practice.
How would advancing to full practice environment empower WHNPs?
A concern with an "uneven playing field" across the country is that differences in scope of practice may encourage NPs to leave states with restricted authority to move to states with full scope of practice. This will continue to drive health disparities regionally because of the insufficient supply of NPs where they may be needed most. Ultimately, there will then be fewer NP faculty in that region as well, which perpetuates the inability to educate sufficient nurses and NPs—and the healthcare disparities continue to mushroom.
Dr. Nalo Hamilton Assistant Professor at the University of California, Los Angeles (UCLA)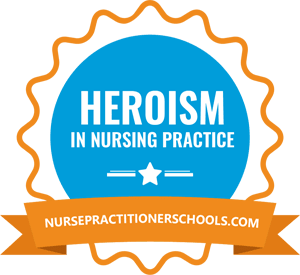 Dr. Hamilton earned her PhD in biochemistry and significantly advanced the research on BRCA1 and BRCA2—two genes associated with breast cancer. In addition to her continued research on the development of the disease, she works in OB and primary care as a WHNP. She has authored numerous publications and received several prestigious awards, including being named a Robert Wood Johnson Nurse Faculty Scholar (2011-14) and a fellow of the National Science Foundation (NSF).
Please share an anecdote about the impact either you or another WHNP had on a patient's life.
It may seem quite simple but many women do not know how their bodies function. Even in 2017, women still need clinical education about contraception, the processes of pregnancy, menopause, the anatomy of women, and sexual health. In many cases, women seek out help for a gynecological issue only after experiencing terrible discomfort. Unfortunately many women are embarrassed to ask questions related to them and their health. With each of my patients, I am able to help a woman better understand her anatomy and her condition/diagnosis, empowering her to be more comfortable in her skin.
Have you ever felt limited by your practice authority (e.g., prescriptive abilities)?
Yes. As a trained and certified clinician I do believe that oversight is needed for WHNPs in the clinical area, but WHNPs should be able to practice to the full scope of their training.
How would advancing to a full practice environment empower WHNPs?
Practicing to the full scope of NP training will dislodge barriers in billing/reimbursement and remove collaborative agreements, as well as increase patient access to providers who are knowledgeable in providing them care.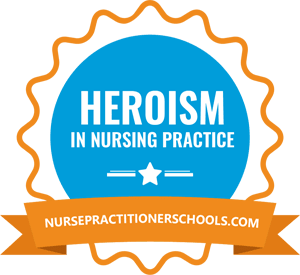 Dr. Groth earned her PhD from the University of Rochester and is an expert in obesity and nutrition needs among pregnant and postpartum women. Her research pays thought to environmental, familial, and genetic considerations, helping to elucidate the relationships between various genes and weight gain in infants and mothers. She's the recipient of many honors, including URSON's 2015 Terry Family Research Fund Award; the AWHONN/March of Dimes 2013 Dr. Margaret Comerford Freda Saving Babies Award; and URSON's 2010 Promising New Investigator Award. She was also appointed a fellow of the American Academy of Nurse Practitioners in 2012.
Please share an anecdote about the impact either you or another WHNP had on a patient's life.
The most telling anecdote from my practice that I will never forget is about a young woman who came to the neighborhood center, where we served uninsured and underserved individuals. She had concerns about vaginal bleeding and was clearly frustrated with her past experiences with the healthcare system and consequently a bit aggressive in her demeanor. We got past that and she shared her story of having intermittent bleeding that was passed over by other providers, who assumed it was due to her weight or perhaps a depo provera injection she had had several months prior—a common side effect of that means of contraception. After hearing her story, I made arrangements for her to have the assessments/testing I considered essential and in the end, she was diagnosed with uterine cancer. At that point, we made sure she was connected into the health care system and got the treatment she needed. A few years later, she came and told me that I had saved her life. Nothing is more rewarding than to know you made that kind of difference for someone by listening to them and really hearing their story, doing what needed to be done.
Have you ever felt limited by your practice authority (e.g., prescriptive abilities)?
I have never really felt limited by my practice authority—probably because in the settings I've worked in, I functioned independently and the "oversight" by a physician was essentially on paper only. That said, it was an annoyance to have to make sure that oversight was in place and documented to meet requirements of the state. I have always had prescribing privileges in NYS, so that has not been a restriction for me personally; although if that were the case, my practice would have been hampered significantly as my settings were not conducive to having an MD readily present to provide what I was already trained to do.
How would advancing to a full practice environment empower WHNPs?
Advancing to a full practice environment would allow invaluable services to be more readily available to women. There are many areas of practice across a woman's lifespan where WHNPs can intervene to promote health and prevent disease in ways that we are uniquely trained to manage. The ability to bill for services, prescribe as appropriate, and provide preventive care with full privileges would improve the care of women across the lifespan in the U.S.