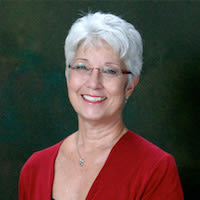 Dr. Susan Adams directed Vanderbilt's psychiatric mental health programs for nearly 20 years and now serves as the Faculty Scholar for Community Engaged Behavioral Health, studying multi-pronged intervention strategies for alcohol and drug problems. She has sat on several prominent national boards and panels, including the American Psychiatric Nurses Association (2012-14) and the Office of President (2014-16).
She's widely published in influential scholarly journals and is the recipient of numerous honors, including the Sarah K. Archer Award for Outstanding Contributions to Student Learning; the Nashville March of Dimes Nurse of the Year; the American Psychiatric Nurses Association Excellence in Nursing Education recognition; and the International Nurses Society on Addictions Excellence in Education accolade.
NursePractitionerSchools: What is your view on moving toward full practice authority for NPs?
Full practice authority for NPs is a complex issue that needs to be addressed within the context of public safety and access to care. Early studies comparing clinical outcomes between MDs and NPs found the care provided by NPs to be equivalent and patient satisfaction often higher for NPs because they take more time per visit to hear and address patient concerns. Those early studies evaluated the clinical practice of NPs who had years of prior nursing experience before entering academic programs preparing NPs. These nurses were respected and often mentored by MD preceptors. When the first psychiatric-mental health CNS certification exam was offered in 1980, one was required to have 2,000 hours of supervised postgraduate CNS practice before eligibility to sit for the exam.
Fast forward to our current entry to NP education: through various "accelerated" and "fast track" options, one can enter a graduate program without prior nursing degree or experience and in six semesters (or two full calendar years), complete an MSN and enter NP practice. Other options offer a BSN-to-DNP degree in three calendar years for entry to NP practice.
Applying Dr. Pat Benner's "novice to expert" concepts to NP practice would suggest that NPs need to develop confidence and hone their clinical practice skills before practicing independently. Rather than engaging in "turf wars" between NPs and MDs, it is time to develop a stepped approach for NPs to achieve full practice authority and to benefit from precepted postgraduate experience as they build confidence and expertise in their diagnostic and treatment skills. A stepped approach ideally would be based on demonstrated competencies rather than a prescriptive amount of "time in practice" post degree.
Have you ever felt limited by the NP practice laws in Tennessee?
With 40 years of continuous practice as an APRN in California, Virginia, and Tennessee, I have benefited and enjoyed learning from MD preceptors and supervisors. That said, I feel confident in knowing my clinical limits and when to refer my patients for more specialized care. I have prescriptive authority and my DEA number to prescribed controlled substances, so my only limitation is the financial burden of paying a psychiatrist for monthly supervision and prescriptive practice chart review.
What are some actionable steps NPs and others can take to advance the cause?
Join your state nursing organization affiliated with ANA (American Nurses Association) and the state AANP (American Association of Nurse Practitioners) chapter to protect your NP title, your right to practice, and your scope of practice in your state. Stay informed of any pending legislation that affects healthcare and particularly your scope of practice. Actively engage in meeting and supporting your state and federal legislators. Write to them with your concerns and share knowledge regarding health-related legislation—not just scope of practice issues. Take leadership roles in your local, state, and national professional organizations to inform and shape healthcare policy and laws.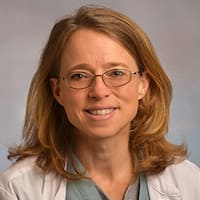 Dr. Durbin is the chair of the DNP program and teaches the nurse anesthesia concentration at the University of Tennessee, Knoxville. Her research focuses on diversity and cultural competence in nursing anesthesia, as well as design thinking and nursing. Notably, she served in several high leadership positions within the Tennessee Association of Nurse Anesthetists Board of Directors, and currently works on the American Association of Nurse Anesthetists Government Relations Committee. She's especially committed to healthcare access among underserved groups such as veterans and residents of rural communities.
[Using data from the American Association of Nurse Anesthetists, Dr. Durbin provided insight into how CRNAs are affected by the issue of practice authority, particularly within more remote areas.]
Nurse anesthetists have been providing anesthesia to patients in the United States for more than 150 years. Currently, more than 50,000 nurse anesthetists (CRNAs) and student nurse anesthetists administer approximately 43 million anesthetics to patients each year. We work in every setting in which anesthesia is delivered, including hospitals, ambulatory surgical centers, and physician offices. Nurse anesthesia care predominates in Veterans Hospitals and in the U.S. Armed Forces.
In some states, CRNAs are the sole anesthesia professionals in nearly 100 percent of rural hospitals, ensuring patient access to obstetrical, surgical, trauma stabilization, and pain management services. This is important because people need affordable care in their communities.
The preferred care model of the American Society of Anesthesiologists is an Anesthesia Care Team Model, where one anesthesiologist supervises several nurse anesthetists. The problem with this model—particularly in rural areas—is that it is too costly to pay two providers for one procedure, and there is no evidence that CRNAs practicing to the full extent of their education and training is unsafe. In fact, the evidence shows that we are safe and more cost-effective.
We have fought legislative battle after legislative battle to protect our right to practice independently because rural communities depend on our ability to do so. People die when they cannot get obstetrical and surgical care in a timely fashion.
Full practice authority for all advanced practice nurses would reduce costs and improve lives. APRNs do not want to replace physicians. We just want to help patients, and we can do that if we are allowed to practice to the full extent of our education and training. There is plenty of work for all of us to do.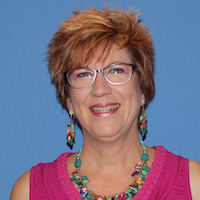 Dr. Lancaster is a women's health nurse practitioner and assistant professor at Middle Tennessee State University. Her research and practice focuses on developing local community-based workshops in to educate women about menopause; improving the health and hygiene for women in West African villages; and creating a DNP mentor program. She earned her DNP and MSN from Frontier Nursing University.
NursePractitionerSchools: What is your view on moving toward full practice authority for NPs?
As a women's health nurse practitioner I am in full agreement to moving forward toward full practice authority for NPs in Tennessee. It is vital that NP programs strive for excellence, but unfortunately, there are many programs that only focus on providing the quickest path to graduation. I believe that this is a hindrance to us achieving full practice authority. Physicians see the rigor of their programs—the hours they spend in patient care as residents—and then see the NP who finishes up in less than two years with 500+ patient hours and wants parity.
This is where it starts: I feel the road to full authority begins with implementing stronger programs, more hours as a student seeing patients, and a residency of one to two years.
Have you ever felt limited by the NP practice laws in Tennessee?
I have absolutely felt limited. It is a pain to have a supervising physician review your records and controlled substance prescriptions. In fact, it often does not happen as it should because of conflicting schedules. I believe it would be more suitable to contact a colleague when you need assistance or collaboration. And I can't stand it when we are called "mid-levels." It is disrespectful and yet that is how many physicians think of us.
What are some actionable steps NPs and others can take to advance the cause?
Contact your representative and be the squeaky wheel! I think we should also contact the universities and encourage them to make programs stronger. As a professor that teaches in an MSN-FNP program, I try to push my online students to be the best they can be. We are now a hybrid program and starting next year, we'll be requiring students to make on-campus visits so that we can strengthen our program.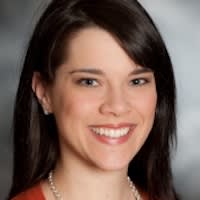 Dr. Shankel is an assistant professor of nursing and the interim FNP coordinator at Belmont University, where she's served since 2008. She has expertise in helping patients with allergies and asthma, and experience working in women's health and urgent care settings. She is an active member of Belmont's Graduate Affairs Committee, Community Accountability Council, and Leadership Committee. Additionally, she's the membership chair for the Middle Tennessee Advanced Practice Nurses and the secretary of the Tennessee Nurses Association Government Affairs Committee.
NursePractitionerSchools: What is your view on moving toward full practice authority for NPs?
I support full practice authority for NPs—not because that's my role or my opinion, but because the evidence supports it in terms of safety, access to care, and patient experience. Despite claims from opponents, research shows that NPs provide care that is not only safe, but patient-centered, relational, and holistic, not to mention often preferred by the patient.
Have you ever felt limited by the NP practice laws in Tennessee?
Yes. In Tennessee I am seen as a "physician extender." I am legally bound to practice by written protocols established by a collaborating physician. In most cases, I agree with those protocols and have an excellent relationship with the physician, but occasionally we have a difference of opinion. I spend a lot of time looking up current research and guidelines, and I'd like to have the freedom to provide my patients the latest evidence-based care that I read about.
I've been in situations where all of the national expert panels agree on a treatment modality, but my collaborating physician doesn't choose to follow those guidelines. Because of regulatory barriers, I am forced to practice the way the doctor wants—not because he is right, but because he's a physician. This limits the quality of care I can provide.
What are some actionable steps NPs and others can take to advance the cause?
I prescribe very few opioid medications; however, there is a good deal of discussion on this in Tennessee. Overprescribing practices have contributed to a nationwide opioid epidemic, and those of us writing those prescriptions bear the lion's share of the responsibility. I sometimes hear the argument that NPs should not be granted full practice authority in Tennessee because of the number of controlled substances they prescribe.
I'd like to suggest that we look at this issue through a different perspective. As I mentioned, as an NP in Tennessee, I can't always prescribe or practice the way my education or conscience dictates; I am at the mercy of my collaborating physician's protocols. If I want a job, that's the price. Every opioid prescription in Tennessee has been co-signed by a physician and endorsed by protocols. If we look at the epidemiology around the opioid crisis, we can see that prevalence is higher in states with greater restrictions on NP practice, not vice versa. This is an issue that warrants further research.
NPs and others in the community need to demand transparency from legislators. It comes as no surprise that policy decisions are not always based on facts, but rather on personal relationships and financial contributions. The ugly truth is that our physician counterpart organizations have us beat on both counts. The one place they can't win is in an honest argument based on patient outcomes.
NPs can also earn themselves a "seat at the table" in influential circles by earning a terminal degree. While NPs are allowed to practice with a master's degree, a PhD or DNP better equips NPs to speak to issues about population health, evaluation of outcomes, financial implications, and policy.
Finally, the most important thing nurses (RNs and APRNs) can do to move the needle on FPA in Tennessee is to support the Tennessee Nurses Association with one's membership, financial contributions, and time. NP scope of practice is on the chopping block every legislative season, and these folks are on the hill every day working to safeguard our right to practice. I think of my dues as a sort of professional insurance!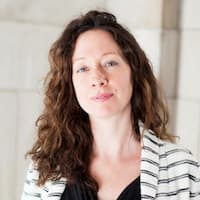 Dr. Ziegler serves on Vanderbilt University's nursing faculty and is a global health FNP in Meharry Family Practice. She's currently working with the Nashville International Center for Empowerment to secure access to healthcare and other resources for Nashville's refugee community. Her multivariate research interests include the role of Western Kenya's traditional healers and how to reconcile the environmental impact of climate stress with carbon policies, particularly as it relates to the work of primary care providers. Notably, she's widely published in scholarly journals and serves in several committees helping vulnerable populations such as refugees, children, and women who have suffered genital mutilation.
NursePractitionerSchools: What is your view on moving toward full practice authority for NPs?
It is an absolute imperative. Within our scope of practice, we should be granted full practice authority. It's all about scope. Cardiologists, OBs, family medicine MDs...we all are effective within our scope. Cardiologists do not oversee family medicine MDs who are treating patients for hypertension and heart failure.
Have you ever felt limited by the NP practice laws in Tennessee?
Absolutely. Especially as an educator, I have students going to work in states with FPA and I am mentoring them with limited FPA. It is a problem. However, I think it is ironic that in my 12 years of practice with MD oversight, I don't think I have ever had a physician question any of my care practices.
What are some actionable steps NPs and others can take to advance the cause?
Organize, develop relationships with MD colleagues, and discuss this issue over meals. Highlight the fact that MD oversight is an unnecessary expense because MDs rarely change (or have concerns with) our treatment plans. We need to be collecting data about our practice success and sharing it. Also, we need to claim ownership of our care model.