NOTE FROM THE AUTHOR: This is my 18th feature on practice authority for nurse practitioners. I've interviewed over 50 NPs from around the U.S. I've heard from clinicians, researchers, and even business-owners about how people in restricted practice states suffer under outdated laws. This needs to change. In anticipation of the 2018 midterm election, please contact your local representatives to see if they will fight to give NPs in your state the ability to practice to the full extent of their education and credentialing. Given the looming primary care provider shortage across the country, it will benefit everyone to have easier access to the safe and cost-effective healthcare services that NPs are trained to provide. Thank you. I hope you enjoy my latest piece.
---
Full practice authority in Missouri is long overdue. We are one of the last to release the chains that bridle many practitioners from serving patients and increasing access to care.
Dr. Christopher Hemmer, DNP, ANP-BC
Saint Louis University
As with many states across the country, Missouri is experiencing a serious shortage of primary care providers. It is expected to need an additional 687 PCPs by 2030—a tall order considering that many medical students in the state choose to practice elsewhere after graduating due to the glaring shortage of residency slots.
But there is one untapped pool of readily available healthcare providers: nurse practitioners. In fact, 86.6 percent of NPs in the United States are certified in an area of primary care, and 77.8 percent of them deliver these services regularly. With 97.8 percent of these advanced practice professionals holding graduate degrees, what is stopping Missouri from allowing them to address the healthcare needs of state residents?
The short answer is outdated legislation. Despite overwhelming evidence that NPs provide safe, high-quality, and cost-effective healthcare, in Missouri, nurse practitioners labor under "restricted practice" conditions. According to the Missouri Board of Nursing, NPs in the state must have a Collaborative Practice Agreement (CPA) in place with a physician. This means that no matter how much training and experience an NP in Missouri has, that person must be "supervised" by a doctor within 50 miles who receives money to sign off on even the most common treatments and prescriptions. (Until April 2018, the maximum distance was 30 miles.) By extension, if the only physician within 50 miles of a clinic he or she supervises decides to retire, all NP-managed healthcare operations are shuttered until they can find another doctor to sign off on their forms.
In other states such as Colorado, Arizona, Rhode Island, and Oregon, NPs are allowed to see and treat patients in accordance with their advanced training and abilities, without the cumbersome and costly oversight of physicians. They are seen as valued members of a healthcare team, allowed to provide services for which they are completely equipped and credentialed.
There are some signs that Missouri is ready for a change. In March 2018, state representative Hannah Kelly of Mountain Grove sponsored a bill that would allow advanced practice registered nurses (APRNs)—including NPs—to practice independently after two years in a collaborative agreement with a physician. Despite the fact that APRNs would still not be able to dispense Schedule III, IV, or V controlled substances without a collaborative agreement, the Missouri State Medical Association testified against the bill. While the fate of this legislation remains unknown as of August 2018, it's worth remembering that Representative Kelly introduced this bill to increase healthcare access for rural residents of the state who may not live within easy access of healthcare facilities.
With Missouri's current practice conditions for NPs, it's no surprise that these clinicians often relocate to nearby states with better laws, including Iowa, Illinois, and Kansas. But it doesn't have to be this way.
Read on to learn how Missouri's laws have impacted one NP professor in Missouri, as well as how to get involved with this important issue.
Interview with a Renowned NP Professor in Missouri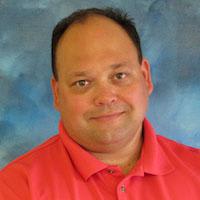 Dr. Hemmer is an assistant professor at St. Louis University, where he teaches graduate-level courses and chairs the cadaveric clinical nurse educator (CNE) class for spine specialists. His research focuses on the identification and management of vertebral fractures among adults. He has been involved in several community service initiatives, including those with the spine surgical team in the Dominican Republic and as a volunteer with First Baptist Church Harvester. A longtime Missouri resident, he earned his BSN from Southeast Missouri State University, as well as his MSN and DNP from the University of Missouri, St. Louis.
Dr. Hemmer graciously offered his perspective on practice authority within Missouri. The following interview has been lightly edited.
What is your view on moving toward full practice authority for NPs?
Full practice authority in Missouri is long overdue. We are one of the last to release the chains that bridle many practitioners from serving patients and increasing access to care. Numerous studies have demonstrated the safety and efficacy of nurse practitioner care over the years. Just as Missouri was one of the last to allow NP controlled substance privileges, it also stifles the ability for NPs to provide safe, affordable care to the citizens of the great state of Missouri.
Have you ever felt limited by the NP practice laws in Missouri?
This restriction is felt on a daily basis. For example, I treat patients who suffer from back pathology. Some may undergo an operative intervention. However, I am limited in which medications I can prescribe to help those patients during their postoperative course. Many times, hospitals will put in place "rules" that further hinder NP practice.
What are some actionable steps NPs and others can take to advance the cause?
Many NPs need to engage with local, state, and national organizations to advance independent practice. The money raised by these organizations helps us to champion the cause with a louder voice. Next, Missouri NPs need to write to their congressional representatives to bring to light the difficulties that the current laws place on NPs and their patients.
Advancing Toward Full Practice Authority for Missouri NPs
Advanced practice nurses such as NPs play an invaluable role in providing healthcare services to Missouri's citizens, especially in rural and other underserved regions. Not only is there abundant evidence that NPs provide quality primary healthcare services at a lower cost than their physician colleagues, but they actually can help reduce rates of hospitalization at nursing homes within Missouri as well.
By illustration, the Centers for Medicare & Medicaid Services and the Missouri Quality Initiative for Nursing Homes (MOQI) teamed up for a recent study. They placed 17 APRNs at 16 nursing facilities throughout the state. They reduced hospitalizations 33 percent and cut Medicare expenses $1,376 per person. If these findings were to be replicated across all of Missouri's 500+ nursing homes, APRNs could save the state's 39,000 nursing home residents $53.9 million annually.
Nurse practitioners such as Dr. Hemmer are justifiably frustrated with the practice conditions within Missouri. It's no surprise that similar to the graduating medical students, many NPs finishing their studies choose to practice in other states where it's easier (and more lucrative) to go into business as a relatively independent healthcare provider.
Rather than listening to lobbyists for the Missouri State Medical Association—the only entity that consistently tries to deny NPs the right to full practice privileges because they stand to lose money—local legislators and citizens should turn to the countless groups which have advocated for NP full practice authority nationwide, including:
Institute of Medicine (IOM)
American Association of Retired Persons (AARP)
National Governors Association (NGA)
Department of Veterans Affairs (VA)
National Conference of State Legislatures
Bipartisan Policy Center (BPC)
Federal Trade Commission (FTC)
With many Baby Boomers seeking more medical services and a growing healthcare crisis on the horizon, legislators in Missouri are encouraged to make the right decision and expand quality, affordable healthcare access to its residents by extending full practice authority privileges to NPs.