A Day in the Life of an Aesthetic NP
Many people imagine that a nurse is someone running through swinging doors while pushing a gurney, or moving between patient rooms in a busy ICU. In reality, there are various specialized nurses and advanced practice nurses (APRNs) that serve the niche needs of patients, including improving people's appearance.
Aesthetic nurse practitioners—also referred to as cosmetic NPs—either work autonomously in a aesthetic clinic or alongside a plastic surgeon, dermatologist, or other physician specializing in aesthetics. These nurses work closely with their patients to give them the appearance they want—whether that means injecting Botox for a more youthful face or removing an old tattoo.
Nurse practitioners may come to aesthetics via a variety of paths. While some nurses may know upon completing their degree that they want to venture into aesthetics, others find their way to the field after becoming worn down by the stress of nursing in more high-stakes settings like emergency rooms. Aesthetic nursing gives highly trained NPs the chance to spend more time with patients, exercise their own creativity, and build a sustainable and fulfilling career.
Clinical Environment
The clinical environment for an aesthetic nurse practitioner is quite different from that of many other specialties. It is rare that an aesthetic NP will work in a hospital. Instead, this NP specialty tends to find nurses working in what are known as "medical spas." Some of these private practice clinics are equipped with operating rooms for plastic surgery procedures, while others are strictly for outpatient aesthetic procedures, such as injectable fillers or laser treatments. Aesthetic NPs should expect to work alongside physicians with aesthetic specialties, such as plastic surgeons or dermatologists.
The clinical environment in a medical spa is far different from the fast, stressful pace of most hospitals. While aesthetic nurse practitioners still find themselves with full schedules, on most days they will know exactly which patients they are going to see for which procedures and will have little in the way of surprises or emergencies.
Patient Population
There is a certain patient population that popular culture would associate with aesthetic procedures, but the truth is that there is an increasingly diverse patient population that seeks out cosmetic treatments. While nurse practitioners specializing in aesthetics certainly treat their fair share of middle-aged men and women who want to look younger, depending on the procedures where they hone their expertise, they may also treat people from virtually every walk of life. The types of patients that an aesthetic NP will treat can depend largely on the clinic where he or she works, since some locations will focus specifically on one or two types of treatments that draw a specific type of patient.
Aesthetic nurse practitioners, for instance, may be able to use laser treatments to help teenagers suffering from acne or to work as recovery nurses for plastic surgery patients who have been gravely injured or disfigured. However, nurses who find employment at a skin care clinic that focuses largely on Botox will most likely see older patients whose main concern is maintaining a youthful appearance.
Typical Daily Responsibilities
The daily responsibilities of an aesthetic nurse practitioner will depend largely on where they work. In a medical spa environment, for instance, nurse practitioners may find themselves in charge of virtually every aspect of the practice. In fact, some aesthetic nurse practitioners are even able to own their own facilities, depending on the state regulations where they practice. For nurse practitioners with this level of responsibility, daily tasks may include everything from confirming appointments to initial consultations to aesthetic procedures themselves.
Aesthetic nurses who work in a physician's office (particularly plastic surgery centers) will have different daily responsibilities from those who work in a medical spa. In the case of more intensive surgeries, nurse practitioners may find themselves helping patients who are in recovery or even assisting during surgery, depending on their own expertise.
No matter what the setting, aesthetic nurse practitioners should expect to work closely with patients during consultation, procedure, and recovery. Nurses in aesthetic clinics typically work very normal hours and do not have to contend with the stress of being on call or working holidays as many other nurses do.
In addition to clinical treatments, consultation is an important part of the aesthetic nurse practitioners clinical experience. Because aesthetic procedures are elective and their results somewhat subjective, it is important that patients be able to trust their nurse practitioner and physician. An experienced nurse practitioner should be able to help patients determine what types of procedures might benefit them the most and give them the appearance they want. Aesthetic nurse practitioners may often develop ongoing relationships with their patients, shepherding them through multiple procedures or regular aesthetic upkeep so a deep knowledge of aesthetics as well as beauty trends can be quite helpful in this field.
Featured Online Programs
Find a program that meets your affordability, flexibility, and education needs through an accredited, online school.
Clinical Procedures
As with daily responsibilities, the types of clinical procedures an aesthetic nurse practitioner undertake depend on the type of office where that nurse works. Following are a few of the most common aesthetic procedures that nurse practitioners should expect to do on a regular basis when they choose this particular specialty.
Injection Procedures
Perhaps the most well known aesthetic procedure that a nurse may find him or herself doing on a regular basis is Botox. Botox is a neurotoxin that paralyzes muscles and relaxes wrinkles, and there are other injectable treatments in the aesthetic specialty. Dermal fillers such as collagen or Juvederm are also common, either to fill in fine lines and wrinkles or to give the appearance of fuller lips. With more than 6 million people in the U.S. getting Botox alone each year, it stands to reason that an aesthetic nurse practitioner will become very familiar with these types of procedures very quickly.
Finally, sclerotherapy, which eliminates varicose veins through the injection of a sclerosant into the errant vein, is another very common aesthetic procedure that many clinics and clinicians perform frequently.
Laser Skin Treatment Procedures
Skin treatments are another type of clinical procedure that is common in the aesthetic or cosmetic specialty. Some of the most common treatments include:
Microdermabrasion
Photofacials
Laser tattoo removal
While not all of these procedures must be performed by a nurse practitioner, depending on staffing at a particular clinic, nurses should expect to know or learn all of them.
Certification for Aesthetic NPs
There are no legal requirements that an aesthetic nurse practitioner pursue specialized credentialing in this subfield. However, for those who are serious about growing their career in the aesthetic niche, there are certification options to prove competency and commitment.
The Plastic Surgical Nursing Certification Board (PSNCB) offers two types of certification: the Certified Plastic Surgical Nurse (CPSN) and the Certified Aesthetic Nurse Specialist (CANS). Although being a practicing RN is the minimum requirement for both certifications, having the additional education of a nurse practitioner can be an asset. Aesthetic nurse practitioners especially can benefit from the CANS certification, which requires that nurses:
Have a valid RN license in the U.S. or Canada
Be working with a physician or clinic that is Board Certified in Plastic/Aesthetic Surgery, Ophthalmology, Dermatology, or Facial Plastic Surgery
Have at least two years experience as an RN in one of the aforementioned specialties
Have spent at least 1,000 hours practicing in one of those specialities over the two years preceding the application
Have a supervising physician endorse the certification application
The exam for CANS certification is offered twice annually. Certification is valid for three years and nurses can be recertified with 45 hours of continuing education over that three year period.
While there are no accredited degrees available in the aesthetic specialty, nurse practitioners interested in learning in a more structured setting, rather than on the job, may consider taking courses available from the American Aesthetic Association or the American Association of Aesthetic Medicine & Surgery. In both cases, courses from these associations are available for both nurses and physicians who want to perfect their ability to choose the right procedures and create the right overall looks for their patients.
Emotional Considerations
Many nurses who are worn out by the intense emotional demands of a specialty such as acute care nursing can find work as an aesthetic nurse practitioner to be a welcome change. The types of aesthetic procedures that nurses perform in this specialty are not generally life-threatening. Rather, nurses who work in aesthetics are able to take their time with patients and help them choose the type of procedure that will make them feel happy and confident in their own skin. While no nursing specialty is without its challenges, the lower stakes and lower stress of working in the aesthetic field may be preferable for many nurses—particularly those looking to make a specialty change.
Related Programs
Related FAQs
Related Posts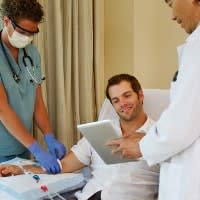 28 December 2018
A lack of access to primary care in the United States is one of the key reasons why the Commonwealth Fund ranks the U.S. as having the worst healthcare system in the affluent world. Looking to the future, the impending primary care provider shortage indicates that this problem is only to going to intensify, particularly in the South and Midwest.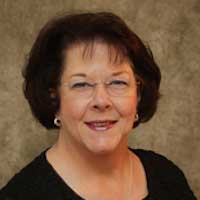 13 December 2018
Given the overwhelming evidence that NPs provide cost-effective, safe healthcare for their patients, it's time for Oklahoma to disabuse itself of unnecessary practice restrictions so that NPs can help alleviate the looming primary care provider shortage.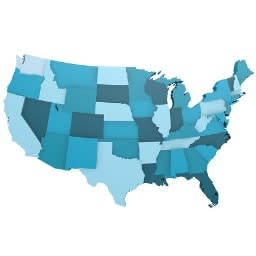 25 October 2018
As a shortage of primary care providers looms on our collective horizon, lack of access to primary care has the potential to get much worse. And, unfortunately, the South is going to be the most heavily impacted.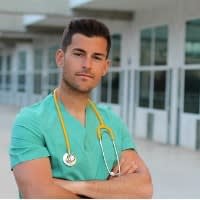 12 October 2018
Nursing has always been a female-driven profession, and male nurses are often the butt of jokes on television and in movies, from Meet the Parents to Friends. That said, the gender roles are softening and there has been a recent upswing in the number of men joining this high-growth career field.
08 October 2018
Primary care is vital to a healthy, thriving population, and essential to a healthcare system that hopes to deliver efficient, cost-effective, and high-quality care to all. The Commonwealth Fund ranks the United States healthcare system last out of those of ten other high-income countries in the world.
Want to enroll in a family nurse practitioner program, but not sure where to start? This list offers a comprehensive look at affordable online nurse practitioner programs.
Ever thought of becoming a psychiatric-mental health nurse practitioner? Here's a list of online psychiatric nurse practitioner programs for nurses considering this career.
Interested in a nurse practitioner career? Explore this guide to discover the steps to become an NP, including required education and credentials.
Take care of your future.
Find the right program for you and advance your education with an online degree.