Adult-Gerontology NP Salary : How Much Can an AGNP Expect to Earn?
The Bureau of Labor Statistics (BLS Dec. 2015)—the federal agency which reports employment data including job numbers and pay—found that of the 20 fastest growing occupations, 13 were directly related to healthcare. Number seven on this list of professions was nurse practitioner, a career which is expected to see openings swell 35 percent nationally between 2014 and 2024, five times the average growth projected across all jobs during that same decade (7 percent). With the expected addition of 44,700 NPs around the country—many of them in the adult-gerontology specialization—these advanced practice nurses should have a wealth of job opportunities in the years to come.
Adult-Gerontology Nurse Practitioners (AGNPs) must have at least a master of science in nursing (MSN) degree in order to achieve national certification and state licensure in their specialty area. The American Association of Nurse Practitioners (AANP Oct. 2016), a professional organization of NPs, reports that the average full-time base salary for US nurse practitioners was $102,526; those specializing in adult primary care or adult-gerontology comprised 20.8 percent of all individuals employed in NP fields. AGNPs care for young adult, adult, and elderly patients throughout their lifespans and AGNP programs often focus on one of two main areas:
AGNP Primary Care: The focus of this field is on "health promotion, risk detection, illness prevention, and management of acute and chronic illnesses" throughout the lifespan, according to the College of Nursing at Kent State University. NPs in this specialty work in primary care offices, managed practice clinics, emergency rooms, and other health care settings.
AGNP Acute Care: The School of Nursing at the University of California, San Francisco reports that AGNPs in acute care are "needed to help assess and manage acutely ill patients within the inpatient/hospital setting and across hospital-to-clinic settings, including the emergency department, intensive care unit, specialty labs, acute and sub-acute care wards, specialty clinics, or any combination of the above."
The scope of practice of all AGNPs varies greatly from state to state. The AANP provides a list of states which grant NPs 'full practice' authority (e.g., Washington, Nevada, Arizona, Maine) and the others that only allow for reduced or restricted practice (e.g., Texas, Florida, California, Virginia). NPs with full practice authority exercise the greatest autonomy on the job while those working in states with restricted practice may not be able to practice to the complete extent of their education and training.
Regardless the state's scope of practice environment, AGNPs command relatively lucrative salaries. This guide gives an overview of how much an AGNP can expect to make in the US according to experience, region of practice, and other factors.
Featured Online Programs
Find a program that meets your affordability, flexibility, and education needs through an accredited, online school.
How Much Do AGNPs Earn?
The BLS (May 2015) reported that the annual average salary for the 136,060 NPs nationwide was $101,260, more than double the $48,320 average salary for all occupations (BLS 2015). In more granular terms, here is a breakdown of the wage percentiles for American NPs across all specializations:
10th percentile: $70,540
25th percentile: $84,860
50th (median) percentile: $98,190
75th percentile:$117,020
90th percentile: $135,830
In hourly figures, these salaries equated to:
10th percentile: $33.91/hr.
25th percentile: $40.80/hr.
50th percentile (median): $47.21/hr.
75th percentile: $56.26/hr.
90th percentile: $65.30/hr.
Not surprisingly, these wages tended to vary based on factors such as source of data, experience of practitioner, region of practice, and other factors. Here is an overview of nurse practitioner salaries.
AGNP Salary By Experience
A study conducted by the AANP shows that not surprisingly, more experience generally results in higher pay. In fact, AANP's 2015 National NP Compensation Survey of more than 2,200 nurses across the country found the following variations among all NPs based on years of experience:
0-5 years: $92,410 annual average salary
6-10 years: $99,221
11-15 years: $101,364
16-20 years: $105,507
21+ years: $106,669
The difference became even more pronounced once bonuses and other extras were taken into consideration for total compensation. For example, those with up to five years experience earned $101,946, but those with 16 to 20 years earned an average of $121,427.
While the AANP survey is not broken down by specialty, Payscale (2017), a site which aggregates self-reported wages across occupations, echoed the positive correlation between experience and pay. Its data from 71 gerontological NPs shows the following salary averages:
Less than 1 year: $87,910
1-4 years: $89,009
5-9 years: $94,594
10-19 years: $99,738
20+ years: $108,090
AGNP Salary by Region
While the BLS (May 2015) does not provide regional information for nurse practitioners by specialty, it does list information on generalized NP pay throughout the country. Among the top paying states for the NP field were:
California: $120,930 (average annual salary)
Alaska: $117,080
Hawaii: $114,220
Massachusetts: $112,860
Oregon: $111,210
In the same analysis, the BLS's (May 2015) top-paying metropolitan regions for NPs were mainly concentrated in the Golden State:
Columbus, IN: $160,050
Vallejo-Fairfield, CA: $156,340
San Jose-Sunnyvale-Santa Clara, CA: $143,050
San Francisco-San Mateo-Redwood City, CA: $142,430
Oakland-Hayward-Berkeley, CA: $136,840
Living in an area with higher compensation for nurse practitioners may be desirable, but could come with a higher cost of living. As proof of point, the Missouri Economic Research and Information Center (MERIC 2016) found that the five most expensive states (or areas) in the US were Hawaii, the District of Columbia, California, Massachusetts, and Alaska. Therefore, two of the top-paying states for NPs also incur some of the highest costs of living.
Data is also available on NP pay when viewed from broader regions of the country. The Advance Healthcare Network shows in its 2015 NP Salary Survey Results: By Region that working in the West or South as an NP could be more lucrative than working in other areas. The AHN reported the following regional average salaries:
West: $113,785
South: $107,369
Northeast: $103,604
Mid-Atlantic and Lower Great Lakes: $96,759
Midwest: $96,036
Finally, the Advance Healthcare Network (2015) also provides information on geographic differences in terms of urban, suburban, or rural settings. In its "2015 NP Salary Survey Results: Salary By Specialty & Setting," the AHN found the following average annual salaries among different types of living environments:
Urban: $106,023
Suburban: $104,643
Rural: $99,144
Please note that updated 2016 figures should be available by the end of January 2016.
AGNP Salary Overall
Various factors such as years of experience, certification, and even location can impact how much adult gerontology nurse practitioners earn. In fact, the AANP (2015) does specify earnings by specialty in its most recent National Nurse Practitioner Compensation Survey. It found that among the 28 respondents working in adult-gerontology acute care and the 55 respondents working in adult-gerontology primary care, the base salaries were:
AG Acute Care: $96,130
AG Primary Care: $95,120
These did increase when bonuses and other earnings were added. These same respondents reported that with benefits their overall compensation increased to:
AG Acute Care: $109,700
AG Primary Care: $105,922
Similarly, Payscale (2017) reported the average earnings for adult gerontology nurse practitioners to be quite high, ranging between $65,436 to $120,755 (including bonuses). Moreover, the average bonus for responding AGNPs was $12,500. With salary broken down by percentile, the 29 AGNPs earned:
10th percentile: $65,000
25th percentile: $76,000
50th percentile (median): $82,915
75th percentile: $96,000
90th percentile: $110,000
The Advance Healthcare Network's 2015 Salary by Specialty and Setting reported salaries among specialty areas and settings for NPs, including psychiatry, urgent care, oncology, and women's health. Notably, areas where many acute care practitioners work tended to garner the highest pay relative to primary care settings. Among the practice environments most relevant to AGNPs, the survey found the following annual average salaries nationwide:
Urgent care: $152,165
Emergency: $130,122
Hospital-based private practice: $114,145
Primary care: $98,628
Internal medicine: $95,136
Oncology: $94,018
As mentioned in the introduction, job opportunities for all NPs are expected to explode in coming years. The need for AGNPs arises from the aging Baby Boomer generation, the expansion of medical care ushered in by the Affordable Care Act (ACA), and a growing demand for healthcare services in rural areas, among other forces. In sum, pursuing a career as an AGNP can help fill the expansive demand for NPs across the country.
Related Programs
Related FAQs
Related Posts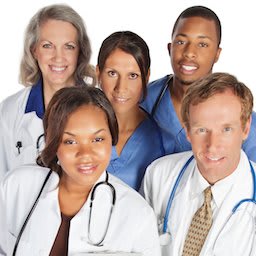 12 April 2017
Despite the abundant evidence that NPs provide safe, high-quality, and cost-effective healthcare, they're still unable to practice to the full extent of their graduate education and clinical training in many states.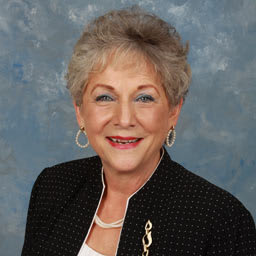 29 June 2015
Phyllis Kupsick, President of the WOCN® Society™, discusses how published WOCN guidelines might lead to improved care, especially once understood and applied by skilled nurse practitioners. Kupsick also discusses WOC certification, WOC continuing education for advanced nurses, and the relatively long history of the WOCN Society.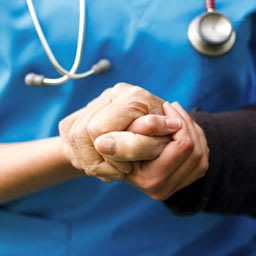 08 December 2014
Learn more about the critical role that hospice nurse practitioners play on the team that cares for terminally ill patients during the later stages of their illness.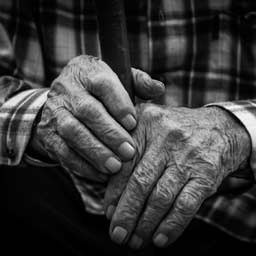 06 October 2014
If adult gerontology is your chosen field of study, or you're considering it, review this list of top professors in the field to evaluate them and the programs that they help to excel.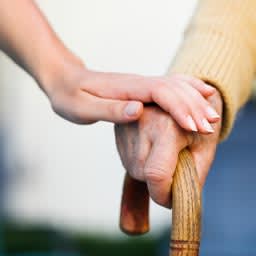 08 September 2014
Caring for our aging population is an increasingly important concern for the American healthcare system. As specialists in older adult ailments and treatment, Geriatric Nurse Practitioners are in high demand. Their skills can help make older adults comfortable, extend their lives, and give support to families who are dealing with the universal issue of growing older.
Want to enroll in a family nurse practitioner program, but not sure where to start? This list offers a comprehensive look at affordable online nurse practitioner programs.
Ever thought of becoming a psychiatric-mental health nurse practitioner? Here's a list of online psychiatric nurse practitioner programs for nurses considering this career.
Interested in a nurse practitioner career? Explore this guide to discover the steps to become an NP, including required education and credentials.
Take care of your future.
Find the right program for you and advance your education with an online degree.