Heroism in Nursing Practice: Spotlight on Adult-Gerontology and Acute Care NPs
The important message is to optimize everyone's scope so that we have enough healthcare providers to take care of aging Americans.
Dr. Barbara Resnick, University of Maryland
According to the American Association of Nurse Practitioners (AANP 2016), 28.5 percent of all NPs specialize in acute care, adult care, or adult-gerontology.
Through a mix of academic work and hands-on clinical preceptorships, NPs are prepared to diagnose health conditions, create treatment plans, manage acute and chronic health problems, prescribe medications, and work as part of healthcare teams. With more than 220,000 NPs across the country, these advanced practice nurses help fill a growing demand for healthcare services across the US, but it hasn't been easy.
Despite the abundant evidence that NPs provide safe, high-quality, and cost-effective healthcare, they're still unable to practice to the full extent of their graduate education and clinical training in many states. Due to differing local legislation, NP practice authority falls short in many regions, presenting undue barriers for these healthcare providers (e.g., reduced prescriptive privileges); these limitations are not only unwarranted, but they're putting the future of American healthcare at risk.
In fact, there's a looming healthcare provider deficit across the country. The Association of American Medical Colleges (2016) projected a shortage of between 14,900 and 35,600 primary care physicians by 2025; NPs are well-poised to help fill this need since eighty-nine percent of them are prepared to work in primary care with various populations (e.g., adult, family, pediatric, women's health). This is especially pertinent in underserved rural areas, where many doctors choose not to settle in order to work in better-paying facilities.
Underscoring the imminent demand for healthcare providers, Dr. Barbara Resnick of the University of Maryland recommended a study titled Caring for an Aging America (2010-11). This paper was published in the Journal of the American Society of Aging and stated that between 2011 and 2031, the number of American adults 65 and over would double; simultaneously, the population 85 and older would increase five-fold. These aging adults will require considerably more acute, primary, and long-term care than younger Americans. Therefore, investments in the eldercare workforce—including adult-gerontology and acute care nurse practitioners—will be paramount in coming years.
This article aims to draw attention to the contributions of three prestigious adult-gerontology and acute care NP professors. In highlighting the invaluable work of these clinicians and educators, it is hoped that all states will come to embrace an expanded practice environment for all NPs, thereby empowering these professionals to work to the full extent of their training and credentialing.
Interviews with Three Exceptional Professors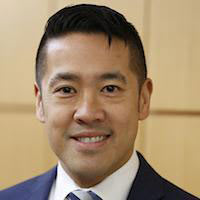 Dr. Jeffrey Kwong, Professor and Associate Dean in the Division of Advanced Nursing Practice at the Rutgers School of Nursing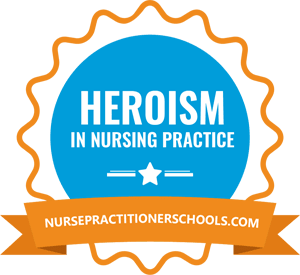 Dr. Kwong is a professor in, and the associate dean of, the Division of Advanced Nursing Practice at Rutgers University. Recently appointed the president of the Association of Nurses in AIDS Care, he has extensive experience in HIV/AIDS care and treatment management, a major focus of his research and clinical work. Additionally, Dr. Kwong is a powerful voice in the LGBTQI community, working to ensure culturally competent healthcare and to address the unique needs of those individuals.
Can you please share some of your research or clinical experiences which can help highlight the contributions of AGNPs.
I've been an adult nurse practitioner for 20 years. I've spent the majority of my career in HIV prevention and working with the LGBT community. I'm the incoming president for the Association of Nurses in AIDS Care and we're one of the leading organizations which provides professional development, education, and policy-level work for nurses working in HIV. Three years ago, I received a grant from the Department of Health and Human Services and I now oversee an innovative interprofessional collaborative practice program. This program serves older LGBT adults in New York City. It's led by nurse practitioners and we also have faculty in physical and occupational therapy. We collaborate with a community-based organization called SAGE (Services & Advocacy of GLBT Elders), providing care coordination, health promotion, preventative health, primary care, and behavioral healthcare for older adults who identify as lesbian, gay, bisexual, or transgender. It's been a tremendous success. We've had the opportunity to provide care to a vulnerable population which experiences higher rates of healthcare disparities relative to the general population because of social barriers and other obstacles. This team is trained to provide culturally competent care for this community. We also use it as a training ground for students—undergraduates, nurse practitioners, medical students, and others—who work with us to provide services to this population. This is something that I've been very proud of in terms of changing the lives of individuals. I also do a lot of consulting work for the state AIDS Northeast/Caribbean AIDS Education and Training Center.
Do you feel limited at all by your current level of practice authority?
Yes, I do sometimes feel limited by my degree, my title, or my scope of practice. For example, there are certain medications for which insurance companies require physician authorization. For example, I have an elderly hepatitis C patient who lives in New Jersey but likes to come to see me because he identifies as LGBT. It's difficult for him to travel across the bay to New York. Recently, he went to his local NJ hospital to have lab tests and an ultrasound of his liver. The hospital turned him away because the order form was signed by a nurse practitioner and not a physician. He had to go home, call me, and come all the way into New York City to have the tests done. This wasn't patient-centered care and it undermined my ability to help him. Luckily, he received treatment and it looks like he'll be cured of the disease.
As nurse practitioners, we're sometimes not recognized for our skillset, knowledge, and competency as clinicians. When I was practicing in New Jersey, a young patient of mine with asthma needed a refill of his albuterol, a basic medication in his inhaler. The pharmacist told me he needed the physician's name even though I was the prescriber. I ended up calling another pharmacy and it ended up fine.
How would advancing to full practice authority empower AGNPs?
It's imperative that nurse practitioners be recognized and given the ability to practice at the level that at which we're trained because there's a need for primary care services. The barriers we put in place are detrimental to the provision of healthcare to people who need it. Nurse practitioners can fill a huge gap and meet those demands if we're given the opportunity.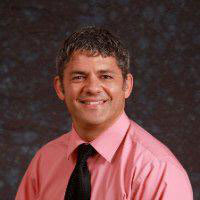 Dr. Benjamin Smallheer, Assistant Professor at Duke University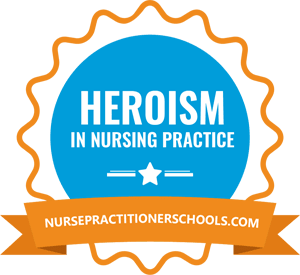 Dr. Smallheer is the lead faculty member in Duke's adult-gerontology NP (acute care) program, where he's renowned for his innovative teaching methods and student mentoring. He brings a wealth of experience to his teaching and practice having worked across various clinical settings. He also taught at Vanderbilt University from 2006 to 2016, where he'd earned his MSN and PhD. He's also the recipient of numerous awards, including "Nurse of the Year" from March of Dimes (2014). Additionally, he currently serves as an acute care clinician at Duke Raleigh Hospital's Critical Care Unit.
Tell me a about your work as a nurse practitioner.
The majority of my work is in acute care settings such as hospitals or ICUs. I've been an acute care practitioner since 2004 and I worked at Vanderbilt for many years, recently transitioning to Duke. When I was back in Tennessee, a [non-responsive] young patient was brought into us from another facility. All of the nurses and ancillary staff knew it was a futile situation. In Tennessee, however, only physicians can sign a "do not resuscitate" order. It was difficult because the physician was unwilling to write that order without communicating with the patient's family, who were nowhere to be found. I went to every licensed person in the room—NPs, RNs, respiratory therapists—and asked them, "Do you think this is futile?" Every single person agreed. My whole job as a nurse and nurse practitioner is to be a patient advocate and I was being restricted from doing what was best in the situation. The physician wound up calling another doctor, describing the case, and the other doctor agreed that it was futile. I don't know if that would have happened if there weren't 10 other licensed professionals in the room who agreed with me.
In addition to having greater authority in futile patient cases, how would advancing to a full practice environment empower NPs?
The biggest consideration is primary care. As healthcare continues to change, whether it's through the current Affordable Care Act or another policy, there are going to be huge gaps, especially in rural environments. If you ask a new physician to work in a rural primary care clinic rather a better-paying hospital, they're not interested. NPs are typically more willing to go into these high-need communities. I did my family practice schooling at a rural clinic in Kentucky which was NP-run. The people knew and trusted the local NP and they didn't have to travel several hours into a city to receive healthcare. People from rural environments are more likely to trust an NP known from within their community rather than someone presenting themselves as 'from the big city.' I believe NPs are better able to serve those areas with healthcare disparities.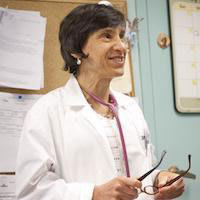 Dr. Barbara Resnick, Professor at the University of Maryland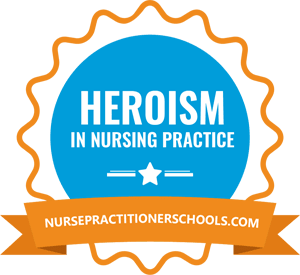 Dr. Resnick is the Sonya Ziporkin Gershowitz Chair in Gerontology at the University of Maryland, where she also earned her PhD. She has broad-based expertise in improving the lives of elderly people and has advanced several research areas such as hip fracture prevention, function-focused care in assisted living, and volunteer behavior among older adults. As a tireless advocate and expert in eldercare, she's a prominent member of several professional societies, including the National Gerontological Nursing Association, the American Geriatrics Society, and the Gerontological Society of America.
In efforts to celebrate the contributions of AGNPs, I'm hoping to you can share a story from your research and clinical experience.
Sure. We aim to promote physical activity in older adults. To do this, we use "function-focused care" which teaches nurses how to optimize function and physical activity among patients in long-term care facilities, integrating practices into routine care. It's a four-step approach: first, you look at the environment and the policies to ensure they're optimizing physical activity. For example, [facility staff] can create an exercise room or provide simple equipment. Maybe it's about putting a chair in a long hallway. This encourages older patients to walk because there's a place to rest. Then, we educate the staff, teaching them how important physical activity is and how it can help prevent patient falls. The third step is working with the staff to determine what the residents' underlying capabilities are. The last step is motivating and mentoring the staff, as well as motivating the residents. We use a self-efficacy approach with positive encouragement and role modeling. Also, we try to get rid of unpleasant sensations to make it fun for both the staff and the residents.
How would advancing to full practice authority empower AGNPs?
We have full prescriptive authority here in Maryland, but one issue to highlight is the use of nurse practitioners in long-term care and being able to facilitate opioid access. Even if someone is at the end of their life and on morphine, which we see a lot in long-term care, we're required to fill out a CII Form (i.e., Controlled Substance Form) even just to change a dose. This was started because of dose divergence. Another piece is that in states such as Georgia, NPs must have a POLST (Physician Orders for Life-Sustaining Treatment) Form, while in Maryland and other areas, these are medical orders, which an NP has the authority to sign.
Advancing Toward Full Practice Authority for NPs
As nurse practitioners, we're sometimes not recognized for our skillset, knowledge, and competency as clinicians.
Dr. Jeffrey Kwong, Columbia University
While it's clear that NPs play an important role in healthcare teams and can help address the looming shortage of medical providers, they're still clinically disenfranchised across several US states despite their expertise and advanced credentialing. As illustrated above, highly skilled NPs may be denied the ability to prescribe basic medications, to order lab tests, or to decide when patient resuscitation is futile and may lead to suffering; the limitations on NP practice are not only unjust, costly, and bureaucratically inefficient, but they also severely impair the ability of qualified healthcare professionals to help others.
This wasteful system is begging for change and countless prominent organizations have taken note. Here's an incomplete list of the national organizations which support granting full practice authority to NPs across all specializations:
Institute of Medicine
American Association of Retired Persons (AARP)
Department of Veterans Affairs (VA)
American Association of Nurse Practitioners (AANP)
National Governors Association (NGA)
Bipartisan Policy Center (BPC)
National Conference of State Legislatures
The main opponents to granting NPs full practice authority are physicians' groups. Doctors must realize that NPs share their primary goal: creating cost-effective, quality-assured, resource-efficient, and patient-centered healthcare delivery across the country. Allowing NPs to fulfill their professional potential will help accomplish this objective and mitigate the impending healthcare shortage across the United States. The question is: are physicians' groups ready to do what's best for patients?
Jocelyn Blore
Editor
Jocelyn Blore is the Managing Editor of NursePractitionerSchools.com. After graduating from UC Berkeley, Jocelyn traveled the world for five years as freelance writer and English teacher. After stints in Japan, Brazil, Nepal, and Argentina, she took an 11-month road trip across the US, finally settling into lovely Eugene, OR. When Jocelyn isn't writing about college programs or interviewing professors, she satirizes global politics and other absurdities at Blore's Razor (Instagram: @bloresrazor). Thank you for being interested.
Related Programs
Related FAQs
Related Posts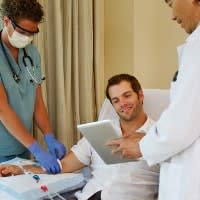 28 December 2018
A lack of access to primary care in the United States is one of the key reasons why the Commonwealth Fund ranks the U.S. as having the worst healthcare system in the affluent world. Looking to the future, the impending primary care provider shortage indicates that this problem is only to going to intensify, particularly in the South and Midwest.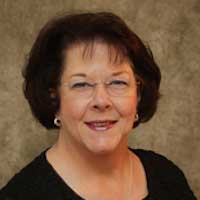 13 December 2018
Given the overwhelming evidence that NPs provide cost-effective, safe healthcare for their patients, it's time for Oklahoma to disabuse itself of unnecessary practice restrictions so that NPs can help alleviate the looming primary care provider shortage.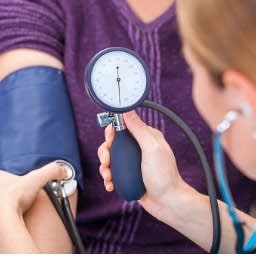 03 December 2018
Primary care, when accessible and publicized in communities, has been proven to diminish health disparities between social classes. The future of healthcare in the Northwest and all over the country is dependent on the reform insurance systems, policy, and education, among other aspects.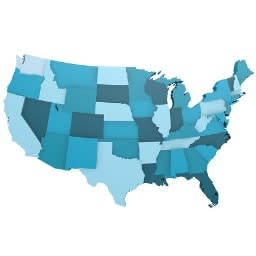 25 October 2018
As a shortage of primary care providers looms on our collective horizon, lack of access to primary care has the potential to get much worse. And, unfortunately, the South is going to be the most heavily impacted.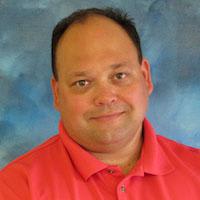 22 August 2018
Nurse practitioners such as Dr. Hemmer are justifiably frustrated with the practice conditions within Missouri. It's no surprise that many NPs finishing their studies choose to practice in other states where it's easier (and more lucrative) to go into business as a relatively independent healthcare provider.
Want to enroll in a family nurse practitioner program, but not sure where to start? This list offers a comprehensive look at affordable online nurse practitioner programs.
Ever thought of becoming a psychiatric-mental health nurse practitioner? Here's a list of online psychiatric nurse practitioner programs for nurses considering this career.
Interested in a nurse practitioner career? Explore this guide to discover the steps to become an NP, including required education and credentials.
Take care of your future.
Find the right program for you and advance your education with an online degree.