16 Great Acute Care Nursing Professors
In healthcare terminology, acute care refers to the practice of providing short-term treatment for and injury or illness. Acute care nurses are those that work with physicians and other providers to create treatment plans and provide care to those in need of acute treatments.
Providing acute care can be an integral part of any nurse's career, but those that specialize in this type of work have a set of knowledge and experience that differs from nurses who provide different types of care. It is important to note that the term "acute care" can refer to treatment offered to specific populations, such as Adult-Gerontology Acute Care, or in specific scenarios, such as critical care.
The acute care nursing professors included on this list have shown themselves to be dedicated to training a new generation of nurses in providing the best care possible in acute and critical situations, no matter what the healthcare setting. They represent a spectrum of educational institutions and cultural backgrounds, but each is highly trained and experienced in acute clinical care.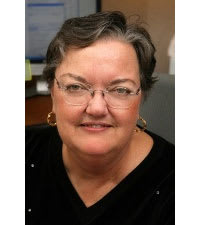 Linda R. Phillips
PhD, RN, FAAN
University of California at Los Angeles
Los Angeles, CA
Dr. Linda R. Phillips is the Section Chair of Acute and Chronic Health Sciences at the School of Nursing at the University of California at Los Angeles. She has been the recipient of a number of awards including the College of Nursing 40th Anniversary Award for Excellence in Research. Dr. Phillips' nursing and research career has focused largely on gerontology and in 2005 she was named Gerontologist of the Year by the Arizona Geriatric Society.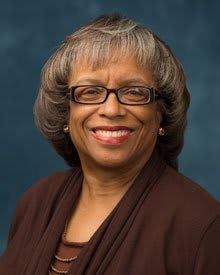 Patricia W. Coleman-Burns
PhD, MA
University of Michigan – Ann Arbor
Ann Arbor, MI
Dr. Patricia W. Coleman-Burns is an Assistant Professor in the Division of Acute, Critical, and Long-term Care at the University of Michigan School of Nursing. In her long career as an educator, Dr. Coleman-Burns has places special emphasis on multicultural issues, also serving as the Special Advisor to the Dead on Multicultural Affairs as part of her current role. In 2004, Dr. Coleman-Burns was awarded the Mae Edna Doyle Teacher of the Year Award for her contributions at UM.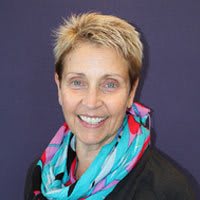 Joie Whitney
PhD, RN, CWCN, FAAN
University of Washington
Seattle, WA
Dr. Joie Whitney is an Endowed Professor in Critical Care Nursing as well as Associate Dean for Research at the University of Washington School of Nursing. Over the course of her career, Dr. Whitney has focused much of her research as a Nurse Scientist on tissues repair in both acute and chronic wounds. In addition to her administrative duties at UW, she teaches and mentors both graduate students and nurses.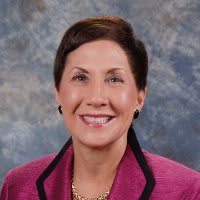 Susan D. Ruppert
PhD, RN, ANP-BC, NP-C, FCCM, FAANP, FAAN
University of Texas
Houston, TX
Dr. Susan D. Ruppert is a Clinical Professor of Nursing at the University of Texas Health Science Center at Houston School of Nursing as well as the Director of the Adult/Gerontology Primary Care Nurse Practitioner Program. Dr. Ruppert has received awards for her contributions as a critical care nurse, including the Excellence in Critical Care Education Award from the American Association of Critical-Care Nurses.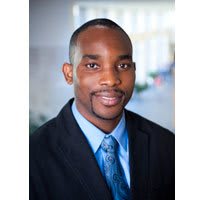 Bimbola Akintade
PhD, MBA, MHA, ACNP-BC
University of Maryland
Baltimore, MD
Dr. Bimbola Akintade is an Assistant Professor in the Department of Organizational Systems and Adult Health at the University of Maryland. Dr. Akintade holds a PhD in Nursing Science from the University of Maryland as well as an MBA and a Master's of Science as an Acute Care Nurse Practitioner. He has received awards for his research as well as the Scholar, Nurse Faculty Leadership Academy Award from Sigma Theta Tau International.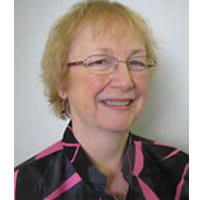 Carol L. Thompson
PhD, DNP, ACNP, FNP, FCCM, FAANP
University of Tennessee
Memphis, TN
Dr. Carol L. Thompson is a tenured Professor of Critical and Acute Care Nursing at the University of Tennessee College of Nursing. Dr. Thompson earned her PhD from Case Western Reserve University, which she followed up with a Doctor of Nursing Practice degree from the University of Tennessee Health Science Center. In addition to instructing DNP students at UTHSC, she is the concentration coordinator for Adult-Gerontology Acute Care Nursing. Dr. Thompson has received numerous teaching awards including Nursing Excellence in Education from the Tennessee Nurses Association and the Golden Apple Faculty Award for teaching excellence.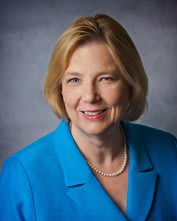 Mary Lou Sole
PhD, RN, CCNS, CNL, FAAN, FCCM
University of Central Florida
Orlando, FL
Dr. Mary Lou Sole is the Interim Dean at the University of Central Florida College of Nursing. In addition, she is the Orlando Health Distinguished Professor, UCF Pegasus Professor and MSN and DNP Coordinator. Dr. Sole earned her PhD in Nursing from the University of Texas-Austin and was named their 2010 Distinguished Alumna.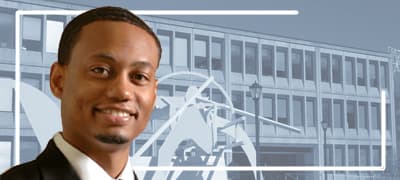 Ronald L. Hickman
Jr., PhD, RN, ACNP-BC
Case Western Reserve University
Cleveland, OH
Dr. Ronald L. Hickman, Jr. is an Assistant Professor in the Frances Payne Bolton School of Nursing at Case Western Reserve University. Dr. Hickman earned his PhD in Nursing Science from Case Western Reserve University, where he also received an MSN in Acute Care Nursing. In 2013, Dr. Hickman was the recipient of the J. Bruce Jackson Award for Excellence in Undergraduate Mentoring.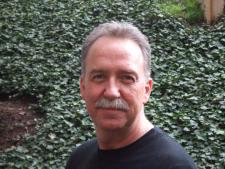 Mark Hawk
RN, MSN, ACNP-BC
University of California, San Francisco
San Francisco, CA
Mark Hawk is a highly experienced Acute Care Nurse Practitioner who also works as an Associate Clinical Professor at the University of California at San Francisco. In 2012, Mr. Hawk was awarded the Excellence in Clinical Mentorship Teaching Award from the UCSF School of Nursing for his dedication to nurturing learning in new generations of acute care nurses.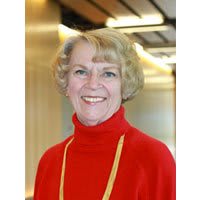 Renee Hoeksel
PhD, MSN, BSN
Washington State University
Spokane, WA
Dr. Renee Hoeksel is the Associate Dean and an RN-BSN Professor at the Washington State University College of Nursing. Over the course of her long career in nursing she has remained dedicated to the diversity of the profession as well as incorporating best practices at acute care facilities through the Pacific Northwest. For her efforts, Dr. Hoeksel has received awards for excellence in teaching, leadership, and distinguished service to WSU. Dr. Hoeksel holds a PhD in Nursing from the Oregon Health Sciences University.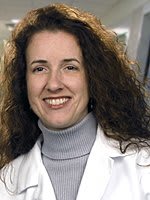 Audrey Snyder
PhD, RN, ACNP-BC, FAANP, FAEN, FAAN
University of Northern Colorado
Greeley, CO
Dr. Audrey Snyder is an associate professor of nursing, and the AGACNP program coordinator, at the University of Northern Colorado. She holds a PhD in nursing from the University of Virginia in addition to her post-Master's work as an Acute Care Nurse Practitioner. Dr. Snyder has also been recipient of awards such as funding from the UVA school of Nursing Alumni Association's Innovative Teaching Award and the Nightingale Research Award.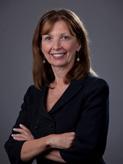 Mary Brennan
DNP, ACNP-BC, ANP, CNS, RN
New York University
New York, NY
Dr. Mary Brennan is a clinical associate professor at the New York University School of Nursing. She earned her Doctor of Nursing Practice from Case Western Reserve University and coordinates NYU nursing curriculum in addition to her duties as an educator. Before becoming an associate professor, Dr. Brennan was awarded the Distinguished Adjunct Faculty Award in 1998. Notably, she has also participated in an exchange between the University of Ghana and NYU to improve the emergency care of infants, children and adults in Ghana.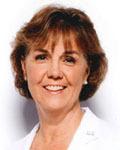 Margaret (Midge) T. Bowers
DNP, RN, FNP-BC, CHFN, A.A.C.C.
Duke University
Durham, NC
Dr. Margaret T. Bowers is an assistant professor at the Duke University School of Nursing. Dr. Bowers earned her Doctor of Nursing Practice from the University of Colorado – Denver and completed at Post-Master's Certificate as a Family Nurse Practitioner. Her teaching and clinical practice has earned her multiple awards, including Outstanding Faculty Member of the Year, Distinguished Teaching Award, and the Outstanding Master of Science in Nursing Faculty Award.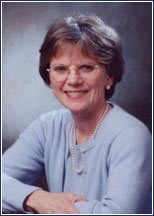 M. Tish Knobf
PhD, RN, FAAN, AOCN
Yale University
New Haven, CT
Dr. M. Tish Knobf is a Professor of Nursing and the Acute Care/Health Systems Division Chair at the Yale University School of Nursing. Dr. Knobf earned her Master's Degree in Nursing from Yale and her PhD in Nursing from the University of Pennsylvania. For her contributions as an educator at Yale, Dr. Knobf was awarded the Yale School of Nursing Annie Goodrich Teaching award.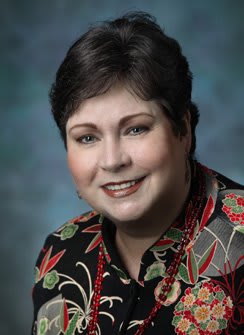 Julie A. Stanik-Hutt
PhD, ACNP/GNP-BC, CCNS, FAAN
University of Iowa College of Nursing
Iowa City, IA
Julie Stanik-Hutt is a professor in, and director of, the AG-ACNP program at the University of Iowa College of Nursing. Dr. Stanik-Hutt has a PhD from the University of Maryland as well as a Post Masters Certificate as an Acute Care Nurse Practitioner. She was awarded the American Association of Critical-Care Nurses Flame of Excellence award in 2014 as recognition for her sustained contributions to acute and critical care nursing.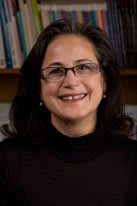 Martha Curley
PhD, RN, FAAN
University of Pennsylvania School of Nursing
Philadelphia, Pennsylvania
Dr. Martha Curley is the Ellen and Robert Kapito Professor in Nursing Science at the University of Pennsylvania School of Nursing. Dr. Curley has a Master's Degree in Pediatric Acute Care Nursing from Yale University as well as a PhD from Boston College. In addition to her teaching obligations, Dr. Curley works as a Nurse Scientist in Critical Care and Cardiovascular Nursing at Children's Hospital Boston.
Methodology
There are many distinguished nursing faculty throughout the U.S., so choosing only 16 to include on this list was no simple task. The nursing professors that appear on this list must meet the following criteria.
Accredited Advanced Program All the professors on this list are active in teaching in an advanced nursing program at a nationally accredited nursing school. While there are certainly many undergraduate educators that make significant contributions to the field of acute care, these professors teach at a graduate or post-graduate level, often in Acute Care Nurse Practitioner programs.
Awards for Teaching Every professor on this list has received at least one distinguished award for his or her contributions in the field of education. A successful acute care nursing professor will likely be recognized for both clinical work and teaching successes, but as this is a list of educators we focused on teaching honors.
Experience and/or Research in Acute Care Nursing is one realm where it is impossible to be a great professor without any real world experience. The professors included here have worked with patients as well as in the lab honing their own skills and contributing their original findings to nursing literature and best practices.

Barry Franklin
Editor
Barry is the Editor in Chief of NPS, operated by educational web publisher Sechel Ventures, which he co-owns. When not managing content, Barry sits on the board of a K-8 school, and lives in the San Francisco Bay Area with his wife, children, and dogs.
Related Programs
Related FAQs
Related Posts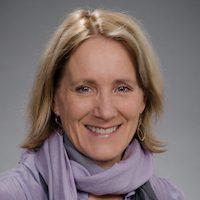 26 September 2018
Nurse practitioners play an important role in healthcare. These licensed clinicians have furthered their education and skills to provide specialized care to their patients. Some nurse practitioners have a particular interest in working with vulnerable populations and have gone above and beyond to serve these groups.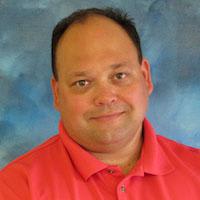 22 August 2018
Nurse practitioners such as Dr. Hemmer are justifiably frustrated with the practice conditions within Missouri. It's no surprise that many NPs finishing their studies choose to practice in other states where it's easier (and more lucrative) to go into business as a relatively independent healthcare provider.
14 May 2018
In the coming years, a greater number of experienced and educated NPs will be necessary to meet rising demand for healthcare services. These future NPs have the opportunity to learn from some of the best and brightest minds in the industry to help them succeed in their future careers.
Want to enroll in a family nurse practitioner program, but not sure where to start? This list offers a comprehensive look at affordable online nurse practitioner programs.
Ever thought of becoming a psychiatric-mental health nurse practitioner? Here's a list of online psychiatric nurse practitioner programs for nurses considering this career.
Interested in a nurse practitioner career? Explore this guide to discover the steps to become an NP, including required education and credentials.
Take care of your future.
Find the right program for you and advance your education with an online degree.