Online Acute Care Nurse Practitioner Programs
You may have seen some of the worst in your nursing career, but it's where you feel you can best serve people in need of care. If you want to continue working with patients with very critical needs, becoming an acute care nurse practitioner (NP) can give you advanced skills to better treat those with acute, chronic or critical conditions. Often, many of the available acute care NP programs are focused in gerontological care, but within this, there may be sundry specialty areas available, including in cardiovascular or oncology. However, nurses can also find programs focused in pediatric or generalized acute care.
Online acute care nurse practitioner programs can provide flexibility and convenience to busy nurses. Yes, the clinical hours of a program still need to be done in-person, but much of the instruction can occur through a distance-learning platform. This allows students to complete their coursework when their workday is done, even if that happens to be at the end of the night shift. These master's and doctoral level NP degrees also help students to prepare for national certification, which is most often needed to be able to work as an advanced practice registered nurse (APRN) within a state.
Prerequisites for Acute Care NP Online Programs
Requirements to be admitted into an acute care NP online program at the master's level will vary, but students often need to have a bachelor's of science in nursing (BSN) degree and at least a 3.0 cumulative GPA. Some schools, like Drexel University Online, may allow RN students with a bachelor's degree in another area to be admitted, but they review these applications on an individual basis. Other requirements for admission into an online acute care NP school could include:
A personal statement about why you are choosing your selected specialty track or what your goals are
Graduate Record Examination (GRE) scores
Letters of reference
Proof of RN licensure
Transcripts
Students will want to be well aware of the application deadlines as well. Some schools may have rolling admission, but others, such as Georgetown University's School of Nursing & Health Studies, have specific cut-off deadlines for application into the online fall and winter cohorts.
Additionally, students interested in online acute care NP programs need to have the time and ability to travel to campus and/or complete their required clinical hours. Some online programs do not require any campus visits, but others, such as, Drexel University, based out of Philadelphia, necessitate students being on campus for three-day visits for the summer residency, fall simulation experience and spring residency, for a total of three separate visits in all for nine days. Students will also need a vehicle and the time to complete the clinical component of their program, which will have to be done in-person at an approved healthcare site or sites.
Students will also want to ensure the program they are applying to does not have application restrictions for the state in which they live. For example, Georgetown University, does not accept applications from students in more than a dozen states. Students will also need to have a fairly up-to-date computer to be able to complete their online learning. Video, chatting and messaging capabilities may be needed, but access to high-speed Internet can be most important. Schools typically use one of a number of learning platforms through which instruction is provided.
Students can also find online BSN-to-Doctor of Nursing Practice (DNP) programs in acute care NP. Like with master's degree programs, admission requirements for these programs will vary. For example, the online acute care nurse practitioner program offered through the University of South Alabama, out of Mobile, accepts nurses who have a BSN or an MSN in a non-specialty nursing area. At Rush University, out of Chicago, students need to have at least six months of acute care experience to be eligible for application into its online DNP program.
Featured Online Programs
Find a program that meets your affordability, flexibility, and education needs through an accredited, online school.
Courses and Curriculum for Acute Care NP Online Programs
Students working on a master's degree in acute care typically take advanced care classes, such as in assessment, pathophysiology and pharmacology. Other core level classes may focus on health ethics and policy, informatics and research methods or evidenced-based practice. Often, the specialty area students will be working on will be in adult gerontology acute care, but programs in pediatric acute care or general acute care may also be available. Within the adult gerontology acute care NP tracks, students may be able to choose from specialties, such as:
General Surgery
Internal Medicine
Nephrology
Oncology
Transplant
Trauma
Specialties will vary by school and may require the student to complete more coursework or could be incorporated through elective options. Most master's level programs will take two to three years to complete and can require 40 or more credits. To gain hands-on skills in their area, students are also required to do clinical hours. Most often, these can be pre-approved for the geographic area in which a student lives, but this may not always be the case. Be sure to check with your school to find out these details in advance. The required number of hours will vary, but could range from 800, like at Drexel, or 900, like at Georgetown.
Clinical hours are also required in DNP programs. However, the number of hours may vary based on the number already completed at the master's level or whether the student is coming in through a bridge program. Students in master's and doctoral programs may also be required to do research or complete a capstone or other culminating project.
Accreditation
Students will want to look for online acute care nurse practitioner programs accredited either through the Commission on Collegiate Nursing Education (CCNE) or the Accreditation Commission for Education in Nursing, Inc. (ACEN). Accreditation may be important for students who wish to advance their education from a master's degree to a DNP, but may also be needed to seek national certification in acute care through the American Nurses Credentialing Center (ANCC). National certification can also be done through the American Association of Critical-Care Nurses (AACN).
Accreditation ensures that a specific NP program has been thoroughly assessed by an accrediting body and that its outcomes have been found to be in line with the institution's goals and missions. Students can find a searchable list of accredited programs available through the CCNE, which accredits bachelor's, graduate and residency programs, here. The ACEN, which accredits diplomas, certificates and undergraduate and graduate degrees, also has a searchable list of its accredited institutions on its web page found here.
Online NP Programs by Pathway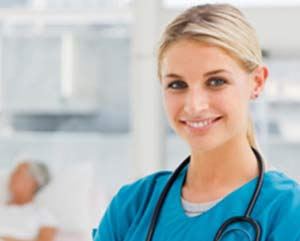 For RNs with an ADN degree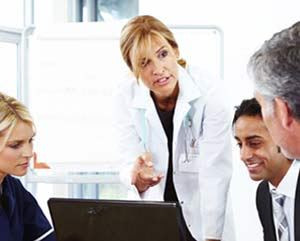 For RNs with a BSN degree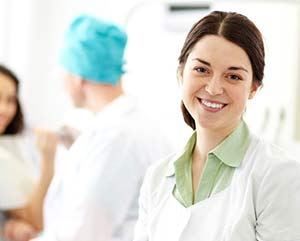 For RNs with an MSN degree
*Also requires a non-nursing bachelor's degree; please see the "Online Accelerated MSN" programs page for more details.
Want to enroll in a family nurse practitioner program, but not sure where to start? This list offers a comprehensive look at affordable online nurse practitioner programs.
Ever thought of becoming a psychiatric-mental health nurse practitioner? Here's a list of online psychiatric nurse practitioner programs for nurses considering this career.
Interested in a nurse practitioner career? Explore this guide to discover the steps to become an NP, including required education and credentials.
Take care of your future.
Find the right program for you and advance your education with an online degree.